06-09-2023, 09:13 AM
Stellantis: Keep cars for 15 years to cut CO2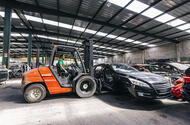 Stellantis is confident it can quadruple its remanufacturing business by 2030
Remanufacturing could keep cars on the road for longer, reducing the carbon impact of their initial production
Stellantis is aiming to extend the life of its vehicles beyond the current 12-year average now, with 15 years "not crazy" as a new target, its head of circular economy has said.
The company – whose stable of 14 brands includes Citroën, Fiat, Peugeot and Vauxhall – is looking to harvest reusable parts from scrapped cars among other initiatives to extend the life of its cars in order to cut its overall CO2 footprint. 
If successful, the move "potentially" could impact Stellantis' new-car sales in Europe, Alison Jones said on a media call with journalists, but the company is eyeing increases in sales in other parts of the world to mitigate that. 
Reusing parts as well as designing cars to last longer is part of the company's pledge to reach net-zero emissions by 2038. 
The average car life across all Stellantis brands is currently around 12 years, Jones said. The figure is the same as the European average, according to data from European automotive lobby group the ACEA.
Stellantis has an internal target to increase that figure, which it hasn't disclosed, but Jones told journalists that boosting the average life to 15 years "I don't think is too crazy".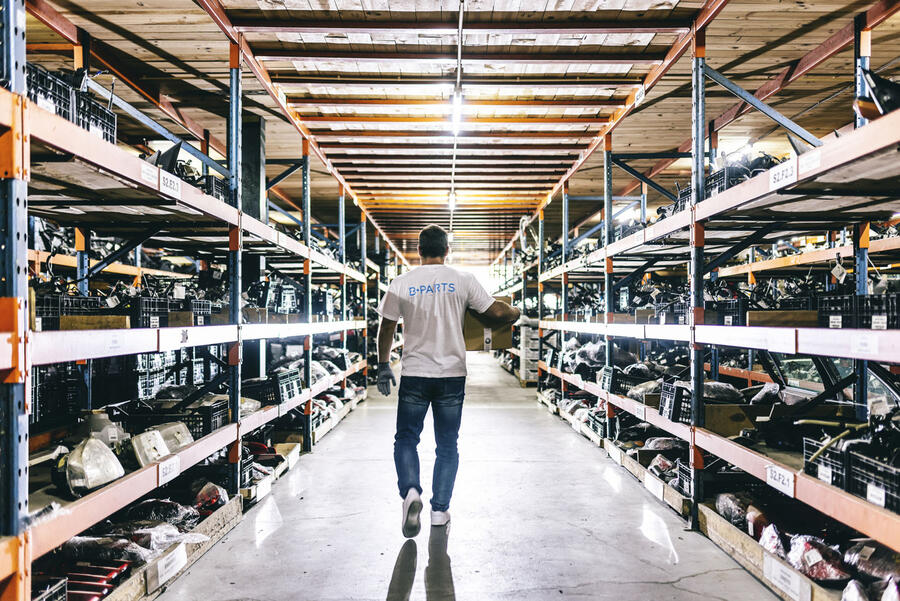 Enabling existing cars to last longer has become another route to reducing CO2 as the spotlight falls on the potential extra carbon footprint of building battery-electric cars.
The positive benefits of keeping cars longer was one of the subjects of a widely read Guardian story from last weekend by actor, comedian and car enthusiast Rowan Atkinson.
"We need to acknowledge what a great asset we have in the cars that currently exist. These cars have paid their environmental dues," he wrote, while also admitting that older cars also emit more CO2 and tailpipe emissions.
The UK car parc is one of the youngest in Europe, with an average of 8.6 years, according to 2020 figures from the Department of Transport (DfT), despite having risen in recent years.
In Germany, the figure is 10.1 years, based on 2021 data from the ACEA. It's even higher in countries in Eastern Europe, reaching 16.8 years in Estonia.
Factors reducing the average age include higher numbers of new cars sold, as well as inflated scrappage rates due to incentives or high scrap values. 
The overall longevity of cars is increasing as they become more reliable. In 2020, 21% of cars registered for use on Britain's roads were more than 13 years old, compared with just 7.9% in 2007, according to the DfT. 
Stellantis announced last year that it plans to "remanufacture" used parts along with complete vehicles as part of its plan to extend vehicle life.
The scheme will use the Mirafiori plant in Turin, Italy, which will become a second-hand vehicle reconditioning, dismantling and parts remanufacturing hub as part of an investment totalling more than €10 million (£8.7m). 
Stellantis is confident that it can quadruple this side of its business by 2030, from an annual revenue of €528 million (£463m) in 2021 to €2 billion (£1.7bn) by 2030.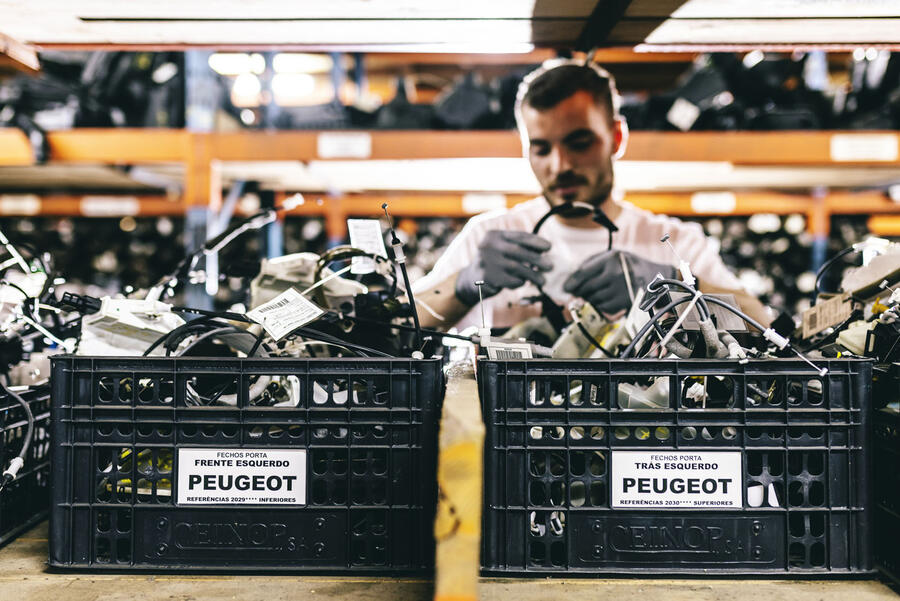 Stellantis is not alone in squeezing more life out of used cars. Renault's Refactory in Flins, France, processes around 55 vehicles an hour, while Toyota has said it will start refurbishing used cars up to three times at its Burnaston plant in the UK.
"I think we're very familiar with the usual two- to three-year cycles that are extremely popular in the UK, but we need to go beyond that and say: 'Okay, what happens in that second cycle and in the third cycle?'" said Agustín Martín, president and managing director of Toyota GB.
Part of the remanufacturing appeal for car makers isn;t just increasing the life of the cars but also boosting their resale value.
Brands are increasingly looking at ways to keep cars in their ownership through extended leasing. Citroën, for example, is considering offering 15-year car leases. It said the extended leases would have the same maintenance contract as they had in the first year, implying confidence of reliability. All cars under these contracts will be maintained solely using recycled parts, reducing their costs.
Meanwhile, Afeela, the new premium EV brand from Honda and Sony, is aiming for 10-year leases in which owners are promised frequent over-the-air upgrades, which theoretically would keep the car fresh and allow it to continue charging the same monthly fee.
Afeela is investing to install high-powered computer chips to ensure software updates can still be handled by the hardware as the car ages, which will be an issue for those companies that don't pay to futureproof their hardware.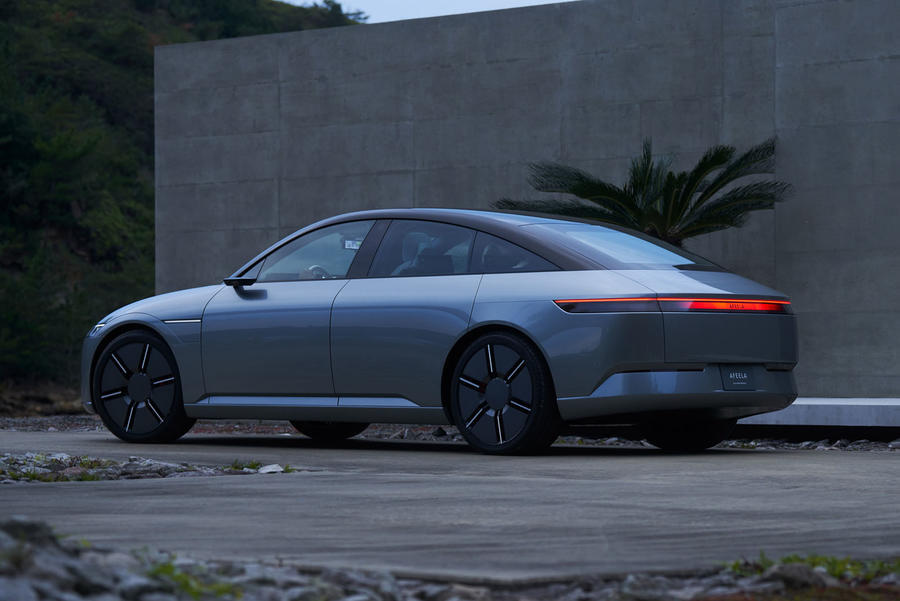 Car companies' plans to increase the longevity of vehicles will  give the European Union ammunition to push through its disliked Euro 7 emissions proposals, which include a rule to double the length of emissions compliance for ICE cars and vans from 100,000km (62,137 miles) and five years of age to 200,000km (124,274 miles) and 10 years.
Car makers, however, will argue that worsening emissions are due to poor maintenance, which they can control in a lease situation in which free maintenance is included.
Stellantis has said it's working on a programme to improve vehicle quality not just terms of reliability but also in the design phase "in order to reduce signs of aging and wear and tear, with the intention for the vehicle to look as close to new after years of customer usage as possible", the company wrote in its latest corporate and social responsibility report.
It said it was carrying out "specific vehicle aging tests" to improve resale value and increase usable lifetime.
https://www.autocar.co.uk/car-news/busin...rs-cut-co2