12-11-2022, 01:39 PM
Stellantis logistics crisis to blame for 'disastrous' November sales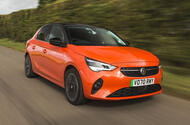 The Vauxhall Corsa consistently ranks in the UK's top three best sellers, but slipped to fifth in November
Citroën, Fiat, Peugeot and Vauxhall all lost sales despite growth of the overall UK market
As the UK car market celebrated a return to growth in November, Stellantis suffered a "disastrous" month in which new cars went missing amid a changeover in distribution systems.
Registrations of the company's Peugeot brand more than halved in November to just 2367 – not far off Porsche numbers. Meanwhile, Citroën sales were down 13%, Fiat was down 39% and Vauxhall was down 6%.
Meanwhile, the overall UK car market rose 23% on the back of returning chip supply compared with the same month last year, according to UK motoring lobby organising the Society of Motor Manufacturers and Traders (SMMT). 
Problems arose as Stellantis cut ties with logistics company Gefco, which Peugeot used to own.
"We've had lots of issues in November," a source with knowledge of the problem told Autocar Business, describing the sales figures as "disastrous". UK deliveries should return to normal next month, they said.
Customers have become resigned to long delays waiting for new cars as car makers struggled to keep up with demand amid parts shortages. However, many of the affected buyers of Stellantis cars had been informed that their vehicles were en route to the dealer and to expect imminent handover – only to be told of the new delays.
One buyer was informed by their supplier that their new Citroën was one of 5000 vehicles "lost" while moving logistics data from Gefco to a new Stellantis "central transport system" database. "A manual process is being undertaken to locate those vehicles," the customer was told in a note seen by Autocar Business.
The loss of the database information resulted in dealers not knowing whether cars had undergone the pre-delivery inspection (PDI).
"This can mean that a delivery could be cancelled at short notice, as dealers are only being advised of the lack of a PDI on collection of the vehicle for delivery," according to the note sent to the Citroën customer, who wanted to remain anonymous. The customer was told that dealers are "are arranging self-collections from the PDI centre".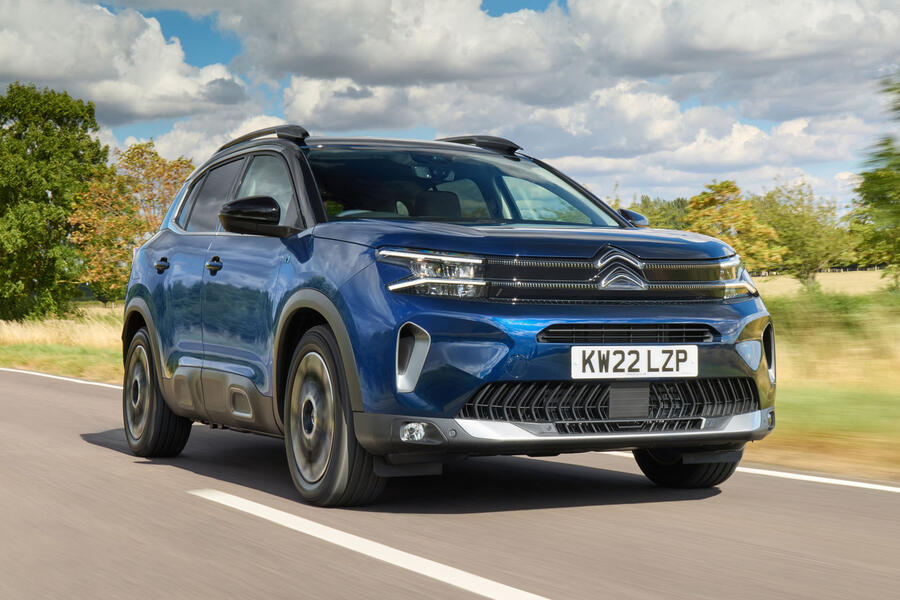 Another customer, Robert Clarkson, complained bitterly about the lack of information on the whereabouts of his Citroën C5 Aircross Hybrid on the Trustpilot reviews page for dealer Robins & Day.
"How can my new car that was made in September sit in a field for two months without the delivery company knowing where it is? Absolute shambles. Get a grip of your delivery system, Citroën UK management!" he wrote.
When asked for comment by Autocar Business, Stellantis said: "The current delivery situation is currently heavily influenced by the lack of transport capacities on the European market. Due to the ongoing pandemic, the geopolitical situation and the resulting absence of drivers from freight forwarders, there are delays in deliveries. Despite the challenges, we are doing our utmost to provide our customers with the vehicles they have ordered as quickly as possible. Pickup by retailers is one way of improving the current delivery situation. Retailers can now pick up ordered vehicles themselves from compounds (intermediate storage facilities) so that they can be handed over to our customers promptly."
Stellantis last week paused production in Sochaux, France, on the back of logistics problems, Reuters reported. The news agency reported two weeks ago that Stellantis was being forced to store around 4000 newly built Peugeot 3008s at the facility following logistics issues.
Stellantis management blamed the shortage of truck drivers on its recent inability to ship cars from factories to dealerships. 
"At the moment, we can't build enough cars, and the ones we are building in Europe we're struggling to get to the point of sale," Stellantis CFO Richard Palmer said on the company's third-quarter earnings call in early November.
Car makers are also suffering delays shipping cars from China and other other locations, due to a shortage of car carriers and staff shortages in European ports.
Stellantis production numbers rose by 25% in the third quarter of this year as the chip crisis eased, but shipments went up by only 14%.
https://www.autocar.co.uk/car-news/busin...mber-sales