05-13-2022, 01:22 PM
Steve Cropley: A new era for the classic Lotus network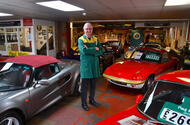 Lifelong Lotus lover Paul Matty has retired from thriving business
With Lotus legend Paul Matty retiring, we look at what's next for the business
Monday
I'm not quite sure how the classic Lotus business is supposed to survive the retirement of super-specialist Paul Matty after 46 years of unswerving dedication to the marque. Far from being a mere businessman, Matty has often been Lotus's most effective ambassador, keeping the flame burning while successive Hethel management teams were busy mishandling things (a phase now thankfully ended).
Over the years, Matty has built a vital global spares manufacturing network that sustains rivals and clients alike. Typically, he has laid watertight plans for it to thrive in the years ahead: Clive Chapman's Classic Team Lotus has bought the entire business and will base it in a new emporium at the Hethel home of Lotus's greatest grand prix cars. Matty regards this as his biggest success in five decades, and he deserves it.
Tuesday
Amid the routine criticism of car culture that we all hear in the wider media, it's easy to forget how handy cars have become for promoting other people's businesses. The latest example is a plan to use London's exclusive tailoring hub as a concours venue for "30 world-class cars" on 15-16 June. The mission, say the promoters, is to explore the relationship between luxury car makers and Savile Row tailors, but the main hope must surely be to attract visitors who will take the opportunity to expand their wardrobes.
Wednesday
The appointment of venerable ex-Ferrari boss Amedeo Felisa to the top spot at Aston Martin, with master engineer Roberto Fedeli as his wingman, could hardly be a greater change of pace from the short-lived, toes-along-the-line regime of Tobias Moers, the ex-Mercedes-AMG man credited by the FT with "presiding over a collapse in morale". I met Felisa a few times in his Maranello days and was always impressed by his inclusive, mild-mannered approach and how effortlessly he won respect. That will play brilliantly at Gaydon.
The arrival of so many Italians in the UK's specialist car industry (there's now an Italian CEO at Morgan) reminds me of times when Brits colonised parts of Italy's car industry – and helps to quell any doubts I might have about the new arrivals' awareness of 'Britishness'. In particular, I remember ex-Lotus boss Mike Kimberley and his gang taking over Lamborghini for a bit in the 1990s and thinking they were the men for the job.
Thursday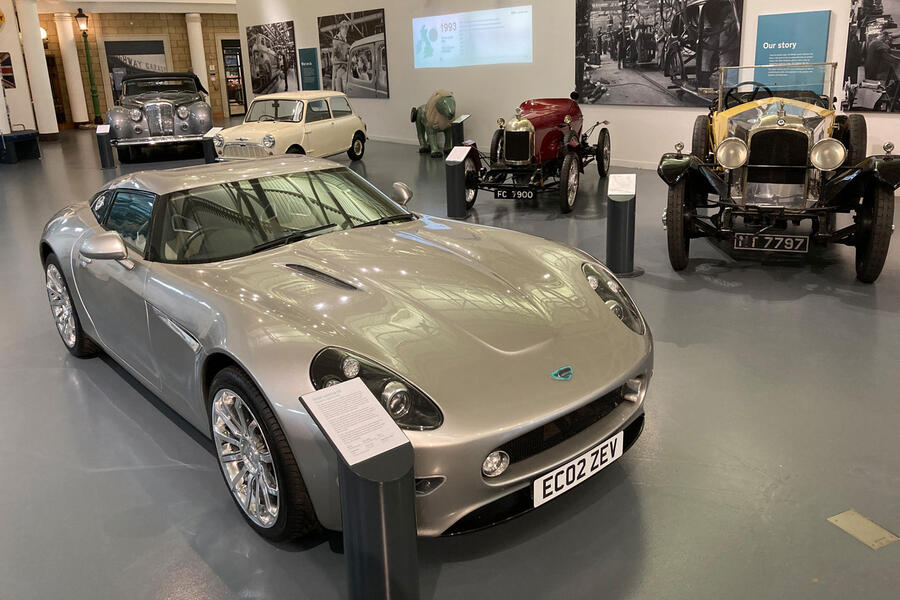 On a routine M40 drop-in at the British Motor Museum in Gaydon, I was delighted to see the electric Lightning GT now taking pride of place in the foyer, right next to stalwarts like Old Number One, the Morris Oxford special that inspired the first MG, and HUE 166, the first pre-production Land Rover.
I've always reckoned the Lightning GT and its creator, Iain Sanderson, deserved much greater credit than they've received, given that this was a well-resolved performance EV when Teslas were in short pants. I first saw it (and met Sanderson) at the 2007 London motor show, where it won an award for excellence and impressed us all with the completeness of its engineering and its interior. It will be on display at least until 2024.
Friday
Do you have critical testing pieces of road, good for telling you what a car is really like? I have several, plus a habit of connecting them up on my journey home for the weekend. One is a special coarse surface, ideal for assessing road noise and generating trim buzzes. Another is a confluence of bumps, perfect for judging bump-thump and damper performance. One innocent-looking stretch between Burford and Bibury in Gloucestershire is great for exciting trim vibes and tyre noise. Even Mercedes and Bentleys are susceptible. My long-term Dacia Duster does a decent job there – one more reason why I like it.
And another thing…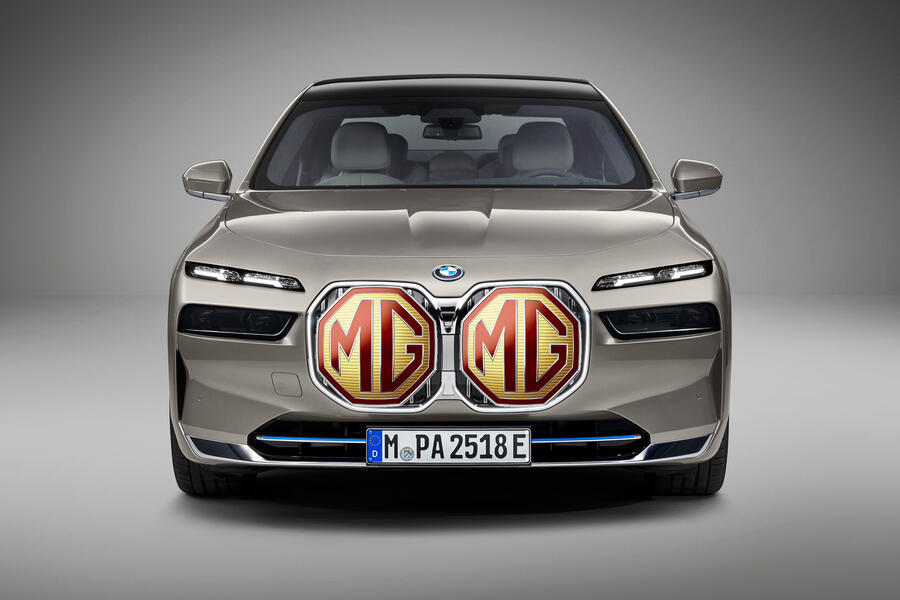 BMW's latter-day adoption of a double-octagonal grille for some of its latest offerings has interesting echoes for former British Leyland employee and longtime enthusiast Ian Elliott, who sends this doctored photograph. Has Cecil Kimber (MG's late founder) been reincarnated in Munich, he asks.
https://www.autocar.co.uk/opinion/new-ca...us-network