04-16-2022, 04:32 PM
Steve Cropley: Citroen still makes great motorway mile-munchers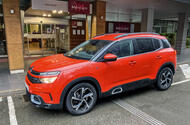 Our man gets to grips with the C5 Aircross SUV and reminisces on a 1970s road trip
Sunday
Deeply enjoyable trip to Paris in a Citroën C5 Aircross, doing some reporting for a story you will see soon enough. Two cheery colleagues and I left south London at midday and travelled via the Tunnel. We splurged on Flexiplus fares to avoid the constraints of the timetable (there was a massive truck queue on the M20) and to allow a coffee stop in that welcoming little croissant hut beside the embarkation lanes at Dover.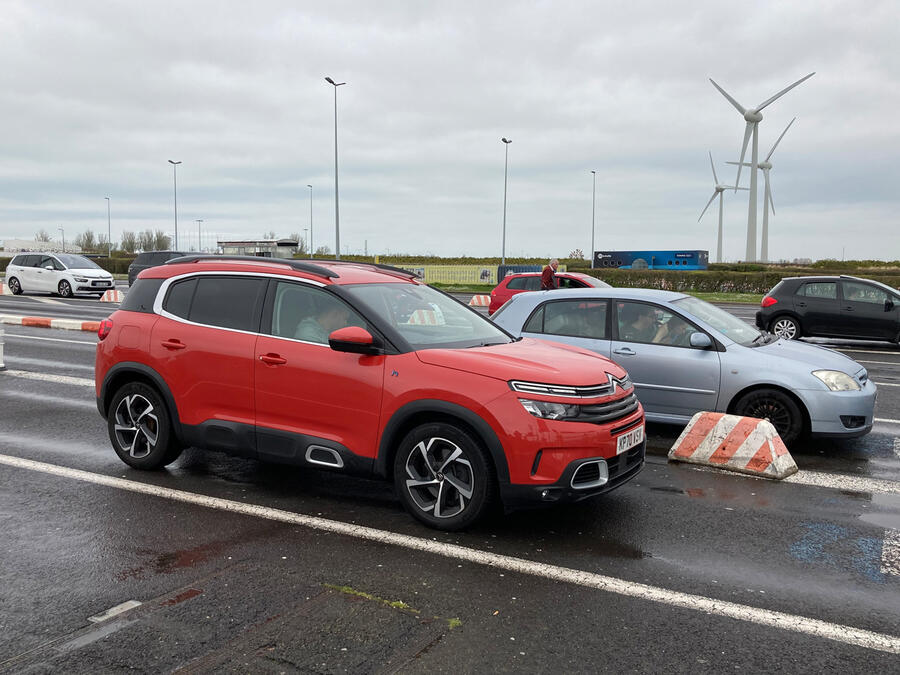 I wasn't familiar with the C5 Aircross, so it was fun discovering its nice, quiet ride and generous space for people and luggage. However, when it comes to big Citroën suspension, I still can't get the special nature of the old self-levelling hydropneumatic system out of my head, for all its old-school cost and complexity.
Today's Progressive Comfort Cushions (in effect fluid-filled bump stops at either end of the steel suspension's stroke) are a game attempt at a modern substitute, and they work perfectly well, but they're more special in name than function.
Tuesday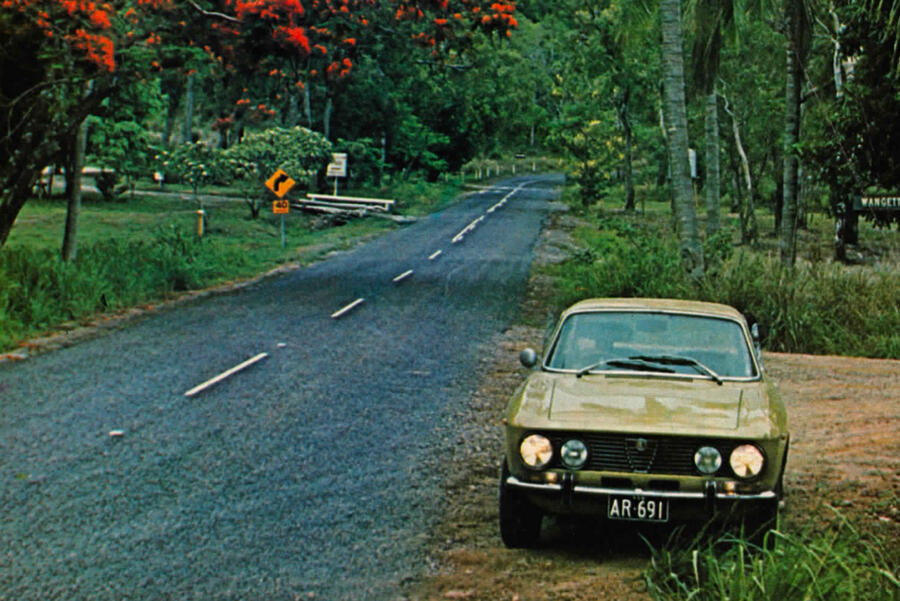 One of my wiser friends has just re-bought a 1977 Bertone-bodied Alfa Romeo GTV that he owned back in the day. This is a car that I've admired all its life, with styling that has aged better than any other 55-year-old I can think of – not something you can say about Alfas that came soon after.
My pal let me behind the wheel for 20 minutes, where happy memories of a lovely mechanical gearchange, an unfettered exhaust rasp near the 5700rpm redline and a hard, progressive brake pedal were rekindled.
Many years ago, I drove a GTV up the east coast of Australia (it was a 4400-mile return trip). Besides the joy of spending so much time in a great car, I best remember this trip for the take-you-down-a-peg wit of a local bloke who I encountered at my destination city of Cairns, far north Queensland. We were both sitting on a seat looking out to sea – me a proud arrival taking a breath of sea air, him a local resident who probably sat there every day.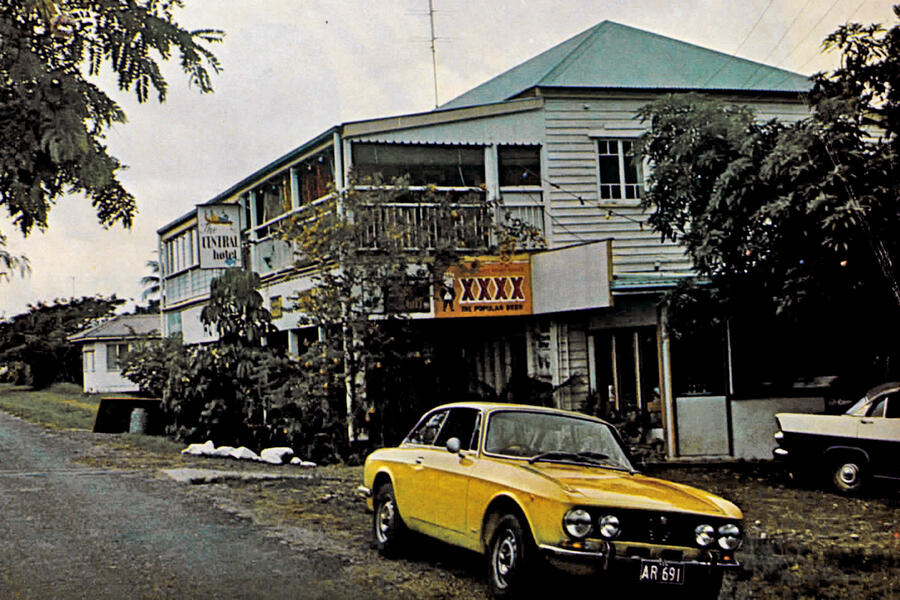 "Where're you from, matey?" he asked, eyeing me and my flashy tourist's Alfa with mild distaste. "Just driven from Sydney," said I with what turned out to be an unwise level of city-slicker's pride. "Sydney, eh?" he said. "Who's got the pub there now?
Wednesday
I'm feeling the frustration of my colleagues who have battled to provide representative pictures of this week's all-important new-generation Range Rover for our cover, even though you would think they would be plentiful, given that we've been in the US driving it. There seems to be an odd and unhealthy new spirit of media control within Jaguar Land Rover's top echelons: only strictly vetted images are available from the maker and we haven't been able to produce our own.
It's hard to think of anything more directly at odds with Land Rover's hard-won, 74-year-old spirit of freedom (for Range Rover it's 52 years), and if you stand it beside the current lack of clarity from Gaydon about Jaguar's progress, it adds up to a sorry misconnection with the media and (through us) the marques' all-important devotees.
Thursday
I've just been relieved of £60 for parking my Dacia for too long in a place that I can neither identify nor remember early in January. The terse language of the penalty notice – and the threat of increasing the payment to £100 unless I'm prompt – has caused me to pay up without quibbling. But it's a surprisingly grim feeling, not knowing whether I really did it, especially since there's no evidence beyond some council functionary's say-so three months ago. Here's hoping my money goes to increase the speed of local bin collection…
And another thing…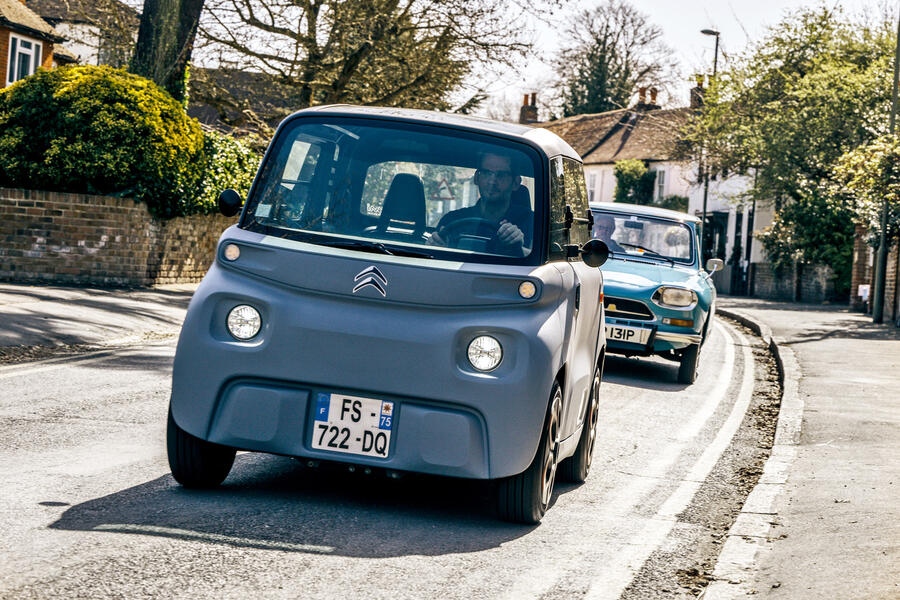 Time in Paris reminds me happily of the exciting and imminent arrival of the Citroën Ami, tipped to be on sale here by mid-year, even though Citroën UK's bosses managed to overthrow the "no UK sales" decision only late last year. I'm hearing prices will start near £7000 and annual volume will be around 2000.
https://www.autocar.co.uk/opinion/new-ca...e-munchers