05-06-2022, 02:04 PM
Steve Cropley: Classic M3s have got better with age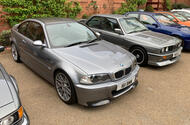 A week in a selection of BMW M3s has been very enjoyable
A week with an E30 and an E46 have proved insightful
Thursday/Friday
A transporter arrives at my gate and a week of BMW M3 excitement begins. Inside is a 1989 E30 Ravaglia from BMW UK's classic car collection. The E30 is the first of the M3 line, built as a homologation special, and this one is a special edition named after highly successful M3 racer Roberto Ravaglia.
It will be with me a few days before we join a bunch of other M cars at the latest Bicester Heritage Scramble to mark the 50th anniversary of BMW's revered and hugely effective M division. The weather is brilliant, so I use it in the lengthening evenings for junkets on favourite roads after the infernal screen is folded away.
It's so interesting to get back into a car that I praised to the skies three decades ago. It's so low, so different in proportions and so narrow. Light, too. The pillars are thin, which usually means body flex, but not this time. The 2.3-litre four-pot engine is game and revs well, but it's a shade inert by modern standards. Later BMW gearchanges got better, too, and I suddenly see why variable-ratio steering is a good idea. Still, the cornering grip is great and the narrowness means there's a proper line through every corner.
What an important car for BMW to hold onto!
Saturday
Lovely sprint across the Cotswolds to Bicester, impressed by this race special's built-in integrity. There we swap for one of the greatest of all BMWs and another UK collection car, an E46 M3 CSL.
It's 110kg lighter than the regular E46 M3 and one of only 1400 produced. It's also seriously fast, with a meaty 350bhp straight six in the nose, and trick suspension set as low as a snake's armpit. It rides firmly but well, considering the obvious lack of suspension travel. People complained about its standard SMG automated manual gearbox at the time, but I got on with it fine. I might be a bit less happy with the leisurely shifts on a track, mind.
Tuesday AM
A day away from the coalface to attend the annual SMMT Test Day, staged at the Millbrook Proving Ground by the vital body that represents Britain's whole motor industry, notably to the government.
CEO Mike Hawes makes his usual fact-packed opening presentation (did you know that car makers have trebled EV ranges and increased model choice 15-fold in 10 years?), then we drive a selection of great cars. I try lots, but most enjoy the mammoth BMW iX. Its isolation and rolling comfort on the concrete tracks are a revelation.
Tuesday PM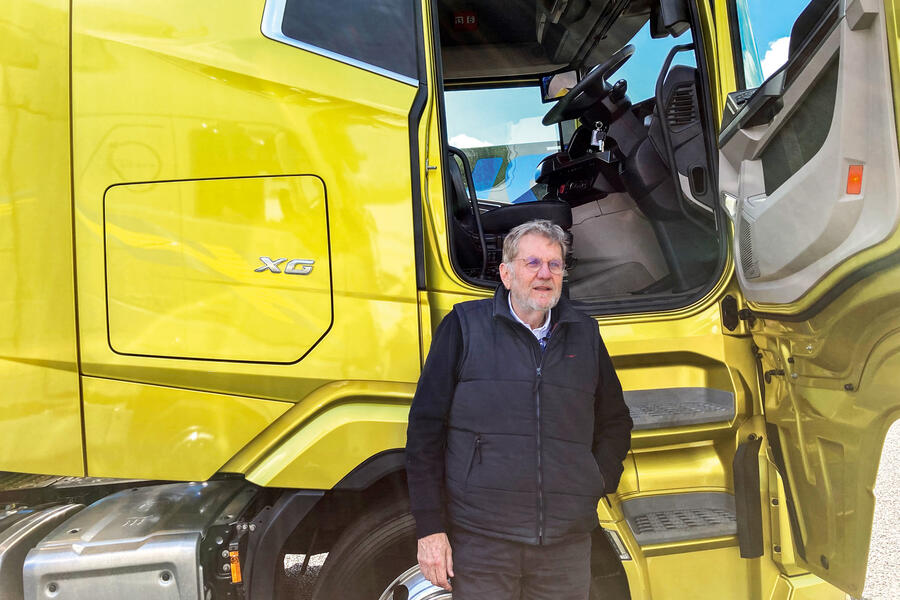 I'm offered a couple of miles around Millbrook in a fully laden 44-tonne Daf XG artic, the fi rst truck I've driven since an unbelievably crude Dodge semi-trailer in outback Queensland 50 years ago. It's amazingly quiet, refined and soft-riding, what with its softly suspended cabin and airsprung seat. And the mighty 12.9-litre diesel and 12-speed automatic gearbox (even on steep hills we're in sixth) mean your chance of conking on a hill is nil. The powertrain even guards against overspeeding downhill. Is it too late to retrain?
Thursday
The man comes for the M3 CSL. I have taken a last quick blast around the block before his arrival and am extremely sorry to see it go. I've done the usual classifieds search and found prices either side of £100k. It's a superb car but I'm still rather stunned to discover you could buy 'his and hers' Porsche 911s for the same money.
Then I get back in our long-term Dacia Duster and discover (again) why we ordinary people have ordinary cars. It's quiet, supple and easy. The trip computer says it has achieved 61mpg since I filled it 100 miles ago, at which stage the offered range was 630 miles. I love this car too.
And another thing…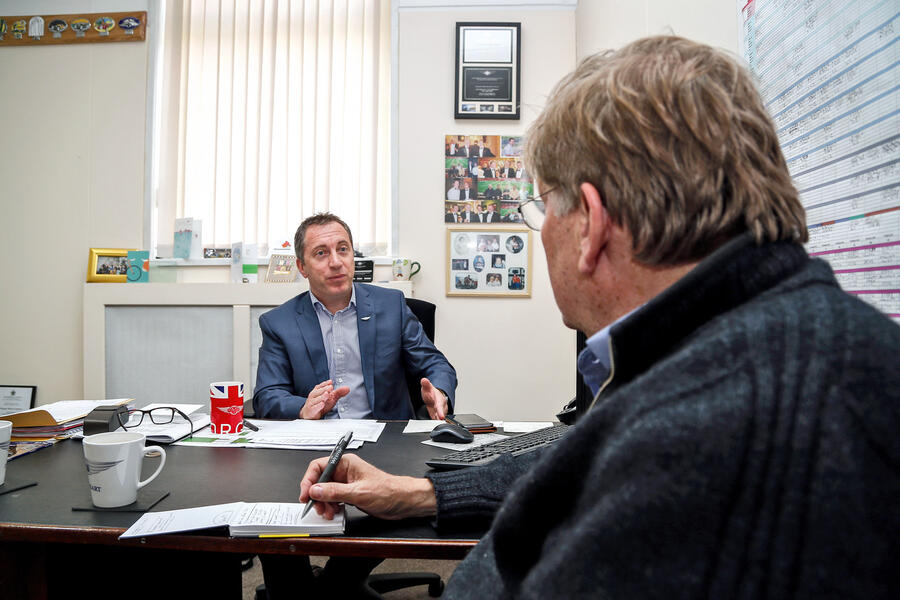 A pleasure to chat with Morgan boss Steve Morris, who is being joined by a new CEO, Massimo Fumarola. The key message is he will now have the capacity for strategic thinking to send the Super 3 global and double production in short order.
https://www.autocar.co.uk/opinion/new-ca...better-age