01-14-2022, 09:37 PM
Steve Cropley: How an old train tunnel could reshape car aero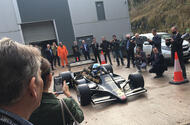 Our man heads underground for the opening of a new aerodynamics facility, and says goodbye to his Christmas wheels
This week has seen Cropley bump into an 80's F1 car in an unlikely place, gives up his Christmas test car and says hello to an electrified version of an old friend...
MONDAY
How many times have you been inspired by a hole in the ground? Not often for me, so I was unprepared for the uplifting experience of a trip to Catesby Tunnel, a few miles south of Daventry on the A361, where a 2.7km-long, formerly double-tracked Victorian railway tunnel has been repurposed and expensively calibrated for vehicle aerodynamics testing.
As soon as you clap eyes on this place, its potential hits you over the head. Here is a secure, private location, temperature-controlled, perfectly flat and straight and with a modern Tarmac surface, where you can drive a car at speeds of up to 200mph in repeatable conditions. There will never be a breath of crosswind and your results will be entirely devoid of the usual corrections and drawbacks of tethered models in wind tunnels.
Small wonder so many famous engineering faces showed up for its opening – which was performed by a couple of Britain's motorsport heroes, Mike Costin (co-founder of Cosworth) and Peter Wright (who discovered and perfected aerodynamic ground effect in F1 for Lotus).
For good measure, the organisers ran a Lotus 88 'twin-chassis' F1 car through the tunnel, a satisfactory if ear-splitting event. My head filled instantly with the potential for road car testing: exactly how much better or worse, aerodynamically speaking, is a Porsche than a McLaren? Or, more importantly, a Volkswagen ID 3 than a Tesla Model 3? With Catesby Tunnel's boffins, we hope to find out.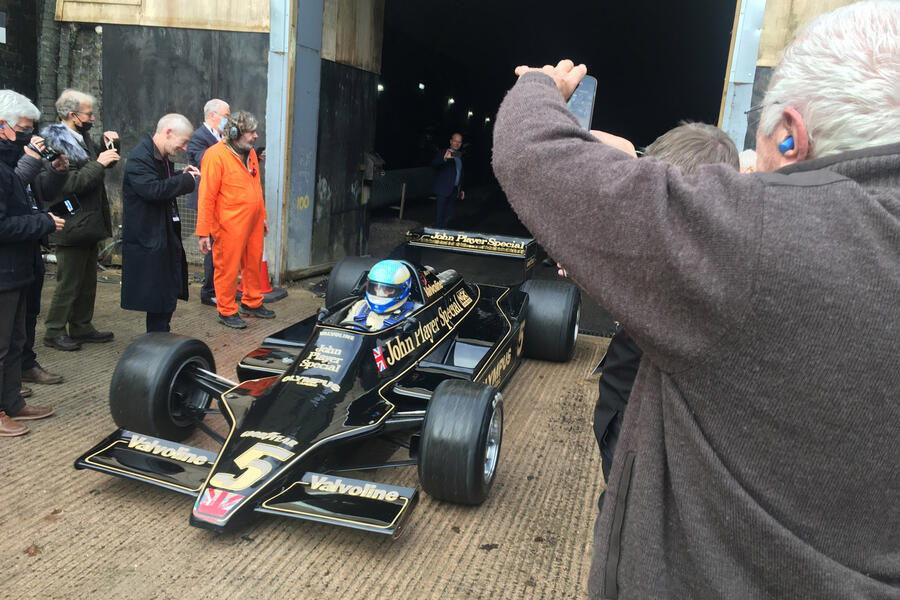 TUESDAY
Our ever-practical Dacia Sandero Stepway long-termer demonstrated its usefulness (again) over the festive period when we turned its roof bars around to make a rack that proved perfect for toting our Christmas tree, first home for the big day and then back to the wood-chip recyclers afterwards.
ind you, with the bars set across the car, it sounded as if we were being pursued by our own personal tornado. But this was a small price to pay for convenience.
The experience made me wonder about the hearing of those who drive the many cars you see on motorways with lateral roof bars fitted. Maybe they just turn the radio right up.
WEDNESDAY
While old-schoolers voice regrets that kids don't 'get' cars the way they used to, our Canada-based contributor, Graham Heeps, has done something substantial about it and launched an e-book for kids called 20 Great Race Cars (£3 on Amazon). It tells the inspiring stories of "some of the world's coolest racing machines" and explains how to collect them as models.
It makes an enjoyable read for adults, too. However, the detail about its gestation I like best is that when Heeps was struggling with copyright for some of the images he wanted to use, Porsche's US-based vice-president of public relations, Englishman Angus Fitton, sent him a note waiving all picture rights, because Heeps was trying to interest kids in cars, and asking if he could help further. History fails to record whether Heeps' grateful reply included the suggestion that the weekend loan of a Porsche 911 Turbo S would push things along...
THURSDAY
New Year's Setback No1: a man came today to collect the Volvo V90 Cross Country that I've been driving through the Christmas break – the very same car that Vicky Parrott chose for 'superdad' Matt Saunders as part of our Christmas road testers' lunch.
What a polite, refined and mild-mannered car it proved to be over about 1300 miles. As was noted in our story, this sumptuous raised estate was fitted with both a diesel engine and leather seats, neither of which is part of Volvo's future, and the big green carry-all is now earmarked for sale. Still, I was more than happy to give it an impromptu farewell.
AND ANOTHER THING...
New Year's Bonus No1: courtesy of our reviews chief, a nice man is due at my place with a Citroën ë-Berlingo, which he will park beside my much-loved, still-fit, 18-year-old Multispace Desire and leave for a week. It's going to be a hoot.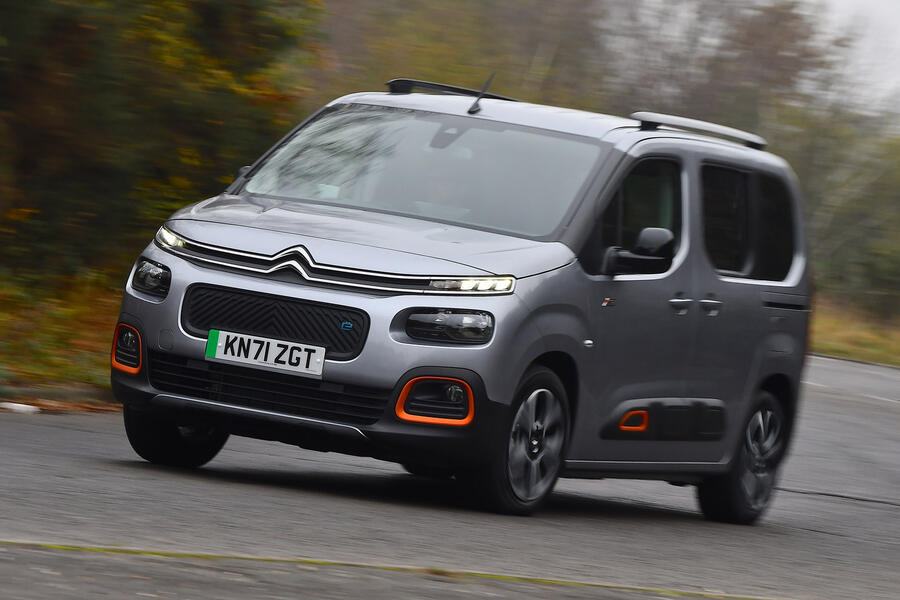 https://www.autocar.co.uk/opinion/new-ca...e-car-aero