06-20-2021, 04:06 AM
Steve Cropley: My week in a Fiat 500e was electric
A 500e joined the Cropley clan's own 500 this week
Cropley spent a fascinating few days with Fiat's latest EV and was impressed by everything except the range
This week, Cropley gets up close and personal with Fiat's 500e, is refreshed by an old car event that doesn't shove aside all your other weekend commitments and feels a bolt of joy at the acquisition by Gridserve of Ecotricity's Electric Highway.
Monday
Electrified week. I spent a fascinating few days with Fiat's 500e, a car I tried in left-hand-drive form months ago but have been itching to assess in the real world ever since. Why real world? Because no matter how many left-handed miles you do on the rutted, high-crowned roads of Britain, you can't form an accurate idea of a car's ride quality while bumping along in the gutter.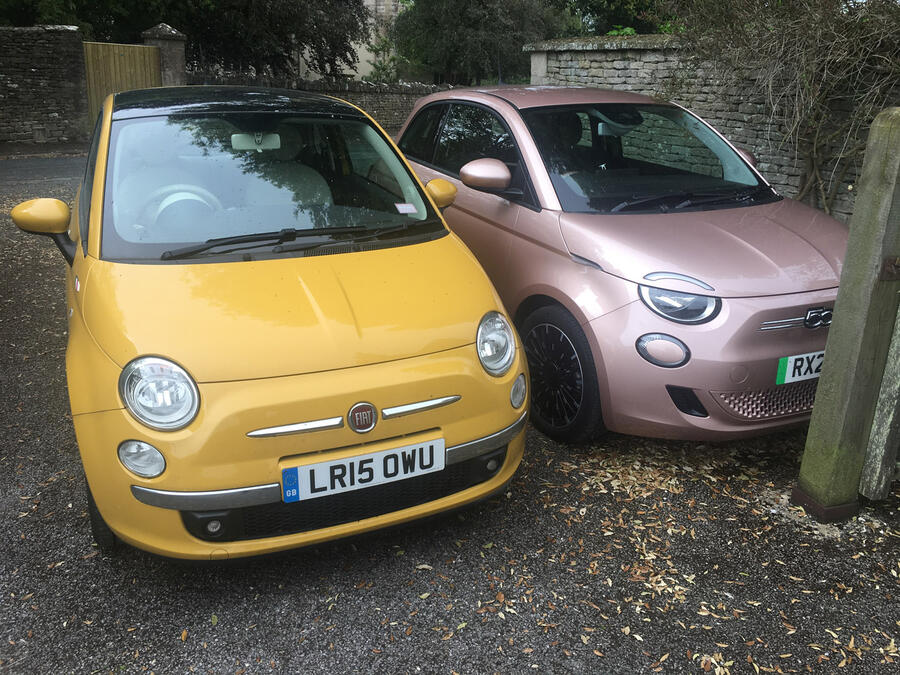 At first, the 500e seems bigger than its petrol sibling, but there are only a couple of centimetres in it. (We measured.) Striking impressions are of a familiar design cleverly progressed, and a heartening improvement in materials and assembly quality. A week is enough time to show how quickly you stop missing a conventional drivetrain, too. For me, the 500e's quick and precise departure from rest is full compensation for the lack of clutch bite and an H-pattern. In fact, I liked everything about the 500e except its range, which is plenty for a city car (Fiat's description) but marginal for me. Give it the Renault Zoe's 240 miles and I'm on the hook.
Tuesday
How refreshing to go to an old car event that doesn't shove aside all your other weekend commitments. I turned up early for the latest of the British Motor Museum's Gaydon Gatherings (second Tuesday, 5pm to 8.30pm, book online) to find the place already stacked with cars of every era, make, hue and value. The weather was perfect, there was plenty of space, chat was lively and you could tell that the 750-odd attendees were, to a person, delighted to be there. Best of all, it was free. Ran into head of collections Stephen Laing, who reckoned the attendance boded well for the British Motor Museum's busy round of activities right through the summer.
Wednesday
I can't help feeling a bolt of joy at the acquisition by Gridserve of Ecotricity's Electric Highway, the UK's serially unreliable motorway charging network. Dale Vince, Ecotricity's founder, deserves much praise for helping start the EV revolution 10 years ago, but the truth is he never really satisfied the customer. My own use of electric cars depends mostly on home and motorway charging so journeys have always had a fair degree of risk attached. Electric Highway's new owner says it has already upgraded 20 sites and coverage "is going to be awesome". It's amazing to me that such a move has been so long in coming.
Thursday
As hacks, our lives overflow with barmy press releases that joust with one another to reveal something new about what the public thinks of electric cars. Latest and oddest is from a company whose stated aim is "to speed up the mass adoption of e-mobility" yet it cites research to show two-thirds of motorists reckon 2052 would be a better date to cease sales of petrol and diesel cars than 2030, which the government has chosen. I find myself wondering where the clipboard merchants found so many Luddites, and why a forward-looking company took any notice of them. The headline didn't say 'Let them do it after I'm dead' but it might as well have done.
Friday
I enjoyed a brisk half-day run out in the new hybrid Renault Arkana fastback SUV, which begins both a new campaign of electrified model launches for the brand and a much flagged assault on the car market's thriving C-segment. I suspect I was the only attendee crusty enough to think such thoughts, but the Arkana put me in mind of the much admired, do-everything Renault 16 of the 1970s. (Yes, I went to the launch of that, too.) Reassuring to see a great marque continuing to do what it has always done well.
And another thing...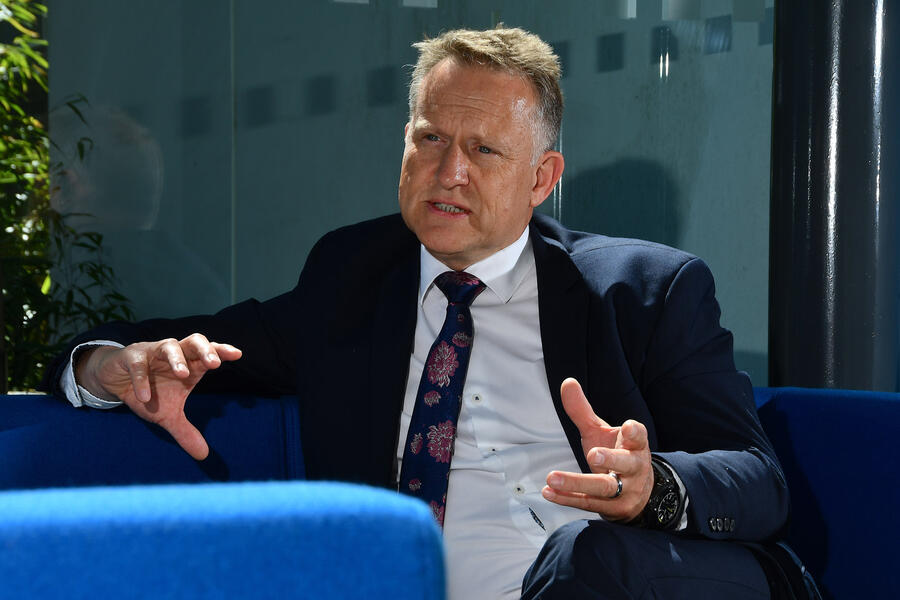 I enjoyed chatting with Graham Hoare, former Ford chairman, now boss of Britishvolt, the company building the UK's first battery gigafactory, for this week's news. It strikes me that anyone needing to know how fast and far the car world is changing need only clock Hoare's remarkable job change. I can't see it happening in any other era.
READ MORE
Steve Cropley: Where are all the truly refined small cars? 
Steve Cropley: A week rediscovering estate cars is well spent 
Steve Cropley: The new Dacia Sandero is all the car you need
https://www.autocar.co.uk/opinion/electr...s-electric