10-02-2021, 10:44 AM
Steve Cropley: Revival dazzles while young racers show promise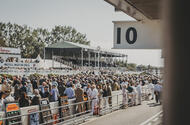 This week our man heads to Goodwood, says hello to two imposing SUVs, and appreciates a defence of classic cars
The past seven days have been eventful for Mr Cropley, with the Goodwood Revival feeling like a full return to normality.
Saturday
How fantastic to see Goodwood right back on top form. It seemed to me that this year's Revival worked as if the pandemic had never happened: magnificent cars, superb racing and a huge crowd of happy people. There were refinements to the organisation, of course, as one always expects of one of the Duke of Richmond's events. This time there were trade stands and exhibits stretching right down the inside of the Lavant Straight, which drew us punters out there and showed us how excellent the place is for watching as well as shopping.
This might sound a bit off beat, but my personal Goodwood hero was the bloke (it had to be a bloke) who paid £32,200 in the Bonhams auction, including premium, for a 1945 DUKW – a six-wheeled amphibian army truck that has to be the absolute heart and soul of an impractical vehicle. The Steering Committee had a university friend who owned one, in which he crossed the Channel one day with his whole family on board — including his mother-in-law in a chair on the top deck, enjoying the sunshine. Some people simply don't see problems, do they?
Sunday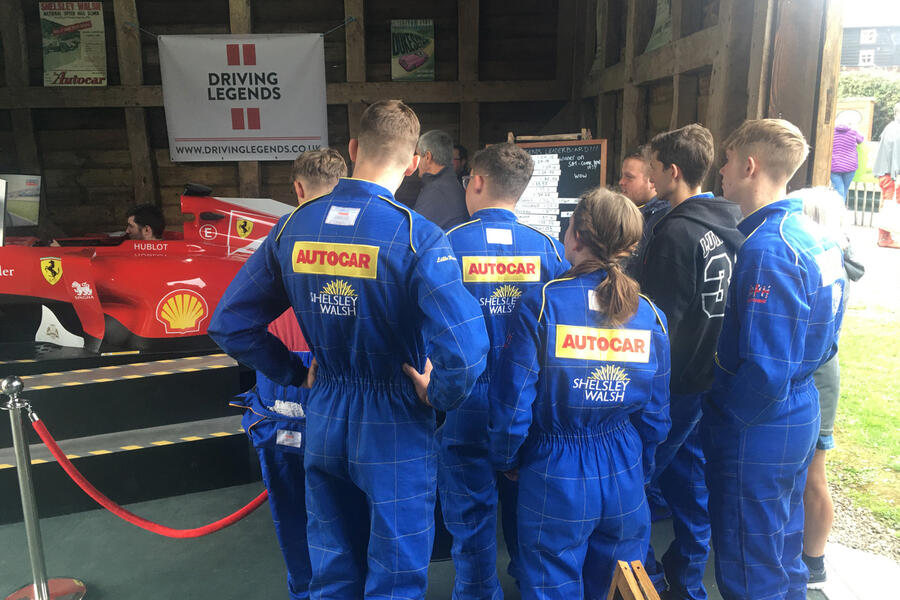 Terrific driving day out, first to the British Motor Museum to look in on the 20-year celebrations for Keith Adams' wonderful web-based historic resource and labour of love, AR Online; and then to Shelsley Walsh hillclimb, near Worcester, to watch the concluding round of the Young Drivers' Championship that we've been sponsoring with Paul Matty and the Midland Automobile Club.
It was great to see a female driver, Lizzie Dudley, beat all the blokes. Seeing the whole crew of them still carousing together an hour after the season's last action concluded was a special pleasure. The idea was always to start injecting younger blood into this deeply satisfying form of motorsport, and it seems to be working.
Tuesday
They say it's autumn, but for me it's the season for impromptu homespun comparisons. After a recent face-off between an Alpine A110 and a Porsche 718 Boxster, this week on my patch an Audi Q8 PHEV met a Bentley Bentayga PHEV – not because I organised it that way but because the pair were passing en route to different jobs.
Both cars use the same powertrain: a 3.0-litre petrol V6 with an 130bhp electric motor sandwiched between it and the automatic gearbox. What struck me was how different they felt – and how well they represented their own brand values. The Audi had that clinical, appliance-like quality that I've respected but never really warmed to, whereas the Bentley (for which you have to pay twice the price, remember) seemed almost human. It's clear these differences occur only because many talented people spend thousands of hours making them so. I sometimes worry that we customers don't appreciate their efforts enough.
Wednesday
Its great to see a new boss of the classic car movement, Garry Wilson, stepping up to defend a sector that's important to most of us at a time when it might be threatened by the car world's headlong rush into electrification and modernisation. The body is the Historic and Classic Vehicles Alliance and Wilson (who I've known in other roles, including at the Advanced Propulsion Centre) is just the kind of determined and energetic person the sector needs.
In his first statements, Wilson has embraced the notion of electrification of classic cars, acknowledged the difficulties of E10 petrol and powerfully made a series of vital points: that the UK classic car movement is worth £18 billion in turnover every year, that it encourages important international trade and that it supports thousands of small businesses that employ well over 100,000 people, many of whom are keeping rare restoration skills alive.
And another thing...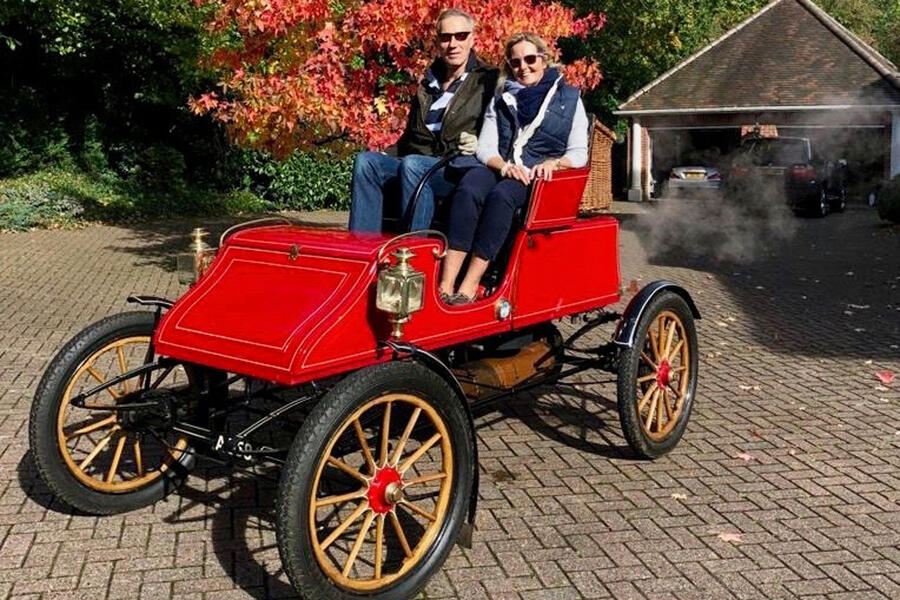 Andy Green, the world's fastest man, is ditching internal combustion in his latest car, a Stanley Steamer he bought for the Brighton run. Steam cars held the record around 1906, but Green says he will save his record-breaking for jet and rocket cars.
https://www.autocar.co.uk/opinion/new-ca...ow-promise