09-24-2021, 01:16 PM
Steve Cropley: Swapping our trusty Fiat 500 for a Mini Cooper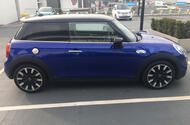 This week our man trades in his Cinquecento for an equally compact alternative, and experiences the 2021 Concours of Elegance
Our man pays a visit to several motoring events this week, and welcomes a new arrival to his personal fleet.
Saturday
Fun at Hampton Court Palace for the Concours of Elegance, where looking at great cars in the open air provided a simple form of freedom we haven't experienced in a while. One highlight was running into Lotus MD Matt Windle, who was there all day, chatting to potential customers. Given the rigours of running an all-action company like Lotus, I found it impressive that the boss was donating his Saturday to us punters.
A couple of enticing-looking Emiras fed my current preoccupation with £60,000 semi-exotics, although it did strike me that Lotus will have to talk fast to excuse its car's 1405kg kerb weight against the Alpine A110's 1123kg. Later, on the back of the gas bill, I worked out that to match the 292bhp Légende GT's power-to-weight ratio, an Emira will need all of its predicted 360bhp and a bit more. Time to add more lightness...
Monday
One of the fascinations of weekly magazines is seeing opinions diverge – as they did in reaction to our 8 September Munich show coverline claiming that "every car on this cover is electric". It was enjoyable watching mag sales and online traffic climb (as often happens with new metal stories) but less enjoyable reading subsequent commentary suggesting Autocar's love of ICE cars was over and we were selling off our 126-year-old family silver.
There's no sell-off and there won't be. We were simply reporting the Munich headlines. 
We love ICE cars as much as ever, and will continue to long beyond 2030. In fact, one of our preoccupations is to try to promote an understanding that today's cars are as vital to the future as those beyond 2030, because without their success, the future won't be affordable. 
We also believe the authorities must thoroughly investigate the fast-rising relevance of carbon- neutral synthetic fuels (great in today's engines) before any piston ban. But whenever I see another 'I hate EVs and always will' letter, I do wish that its writer had at least tried a new-era EV. Naturally, all Autocar people have, and you won't find an EV hater among us.
Tuesday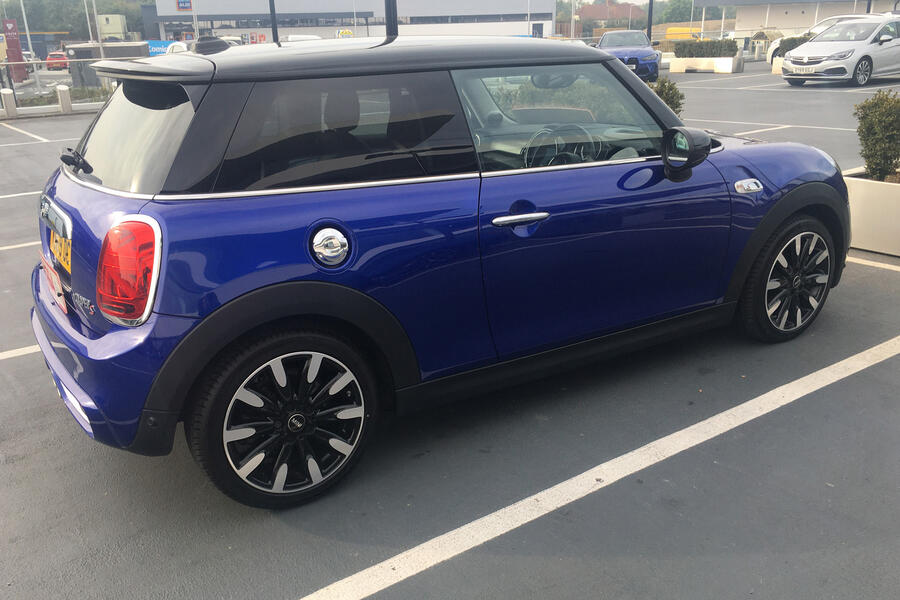 She's bought a Mini Cooper S. Yes, the Steering Committee's 88,000-mile yellow Fiat 500 Twinair saga is over. She now has a two-year-old 6000-mile blue-and-black Mini Cooper S complete with paddle-shift auto. And despite an early reluctance to embrace the model, she seems delighted. It's what some in the trade label a Covid car, a machine that would normally have done 30,000 miles in the hands of a PCP customer but was handed back with far fewer. New Cooper Ss were unavailable, but this seems like new. Hoping it behaves that way.
PS: Local VeeDub van dealer has fixed the non- opening door of our 68-plate California, so all is now right with the world.
Wednesday
Different kind of day: to Farnborough in time for a 7.30am private jet flight to Paris, as one of a dozen socially distanced and masked hacks. Straight out of the plane into a new-model Duster 150 DCT auto, followed by time in the new-shape Duster 4x4 diesel. They're excellent cars: quiet, supple, simple, good looking, spectacular value. I'm a total sucker for the Dacia ethos.
Saturday
Motoring events are coming relentlessly now, with even more than usual packed into the tiny post-Covid (we hope) window. This time, we were at Brooklands for the day-long Stirling Moss Commemoration (favourite car: front-engined Ferguson Climax P99 4x4 grand prix car). Soon it's the Goodwood Revival, followed by the final round of the Autocar-Shelsley Walsh Young Drivers' Championship. Usually at this time, I'm looking forward to weekends off. Not this year.
And another thing...
Here's what caused last week's puncture in the long-term Sandero – a razor-shaped piece of slate that gouged my outside sidewall. Every day since, I've praised the name of the nice Dacia person who specified my car with its optional spare wheel.
https://www.autocar.co.uk/opinion/new-ca...ini-cooper