04-30-2022, 07:03 PM
Steve Cropley: marking the Mustang's 58th birthday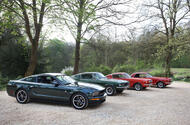 Our man joined a meet-up to celebrate the anniversary of Ford's first iconic pony car
A simple, all-pervading feeling of joy, because the driving-for-pleasure season is now properly under way and the weather is playing ball.
Today was Ford's Mustang Day, so we headed for Caffeine & Machine, the Warwickshire drop-in centre for coffee-drinking car-lovers, conveyed smoothly up the Fosse Way by a Ford Mustang Mach-E GT (the go- faster version of the Blue Oval's first fully electric model) that I had borrowed for the occasion. Take an interesting car, find an attractive destination populated by people you like and it's hard not to have a good time.
The news from the wider world may be dire – what with wars, shortages, inflation, price hikes and non-stop political chicanery – but several-dozen V8 Mustangers (who had probably turned down the heating and given up milk in their coffee to afford the petrol) made it to C&M to enjoy a drink and a damned good yarn about cars.
I'm an admirer of nearly everything about the Mach-E except its poorly developed suspension but was able to trade my 'crashy' dark grey GT for a more tolerable 'bouncy' red standard model on the way home. Elephant in room: how could Ford's global bigwigs have built so many of these otherwise excellent cars while failing to notice their obvious – and reputation-sapping – flaw?
Monday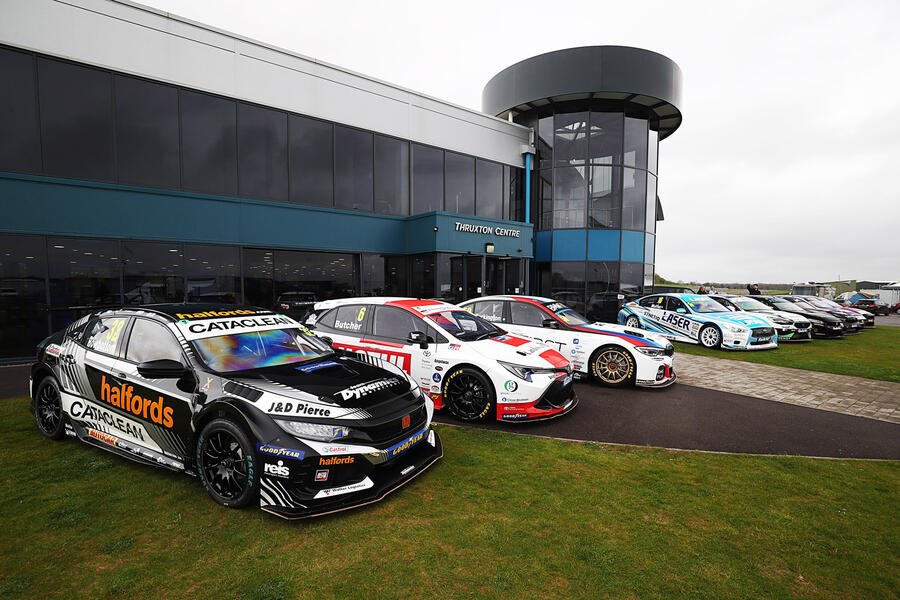 A swift hour's trip south to Thruxton Circuit in Hampshire to attend TOCA's season-opening reception for this year's (Autocar-sponsored) British Touring Car Championship, which has introduced hybrid powertrains. Each car now has a 48V electric-boost motor inside its gearbox, with the associated battery, cooling system and motor controls packaged nearby in a crash-proof box.
I grabbed a word with ever-progressive BTCC boss Alan Gow, who is proud to have perfected a hybrid system against some serious headwinds and predicts other saloon race series will soon go the same way.
The extra electric motor, which can be deployed by drivers for a maximum of 15 seconds a lap, makes cars a bit quicker overall but also replaces the old success-ballast system by reducing the deployment time available to the most successful drivers. There's no racing in the world that's closer than BTCC racing – as evidenced by news that ITV1 will screen several races this year, in addition to the usual day-long ITV4 coverage. Gow expects torrid competition to continue, but it will still be interesting to see how this new power-shot affects things.
Tuesday
Sorry: more praise for the practicalities of the Dacia Duster, my current office wheels. Fresh from a week in Mustangs and others, I had cause this morning to open the Duster's manual-lift tailgate. I couldn't help noticing how much more convenient this simple operation seemed than the huge, slow, heavy power-assisted affairs that I had used in previous days.
Dacia's attitude to convenience is so refreshingly simple that it makes me smile every time. Just make the tailgate light, then opening it by hand is never a chore.
Friday
Who could write a book from the engineering back rooms of the motor industry and make it honest-to-God fascinating? David Twohig, that's who, in a fascinating new tome called Inside the Machine (Veloce Publishing, £16.99). In a 30-year career with Renault-Nissan, Irish-born Twohig led engineering teams responsible for three important, disparate Alliance cars: the Nissan Qashqai, Renault Zoe and Alpine A110.
In his smooth, easy-to-read style, Twohig spins a real-world tale of the joys and pitfalls of bringing cars to life. His book shows how right we were to land its author with our 2018 Mundy Award for Engineering. There's fascinating stuff in its pages for everyone. Don't miss it.
And another thing...
I have a strong feeling there's about to be a 'run' on BMW i3s. The car world will soon start viewing this as the world's first EV classic – special in its styling, construction, comfort, weight and ambition. Already newer cars are scarce, and I'll bet that values won't be coming down.
https://www.autocar.co.uk/opinion/new-ca...h-birthday