09-14-2021, 06:47 PM
Stock take: investing in a modern classic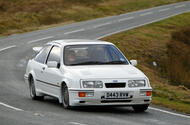 New UK firm offers 'fractional ownership' of desirable cars that are soaring in value
As a combination of post-lockdown demand and unspent savings sends the prices of modern classics skywards, an investment platform has emerged that makes the possibility of owning and benefiting from the most desirable cars a reality for people who are unable to afford an entire vehicle.
Launched in October last year, The Car Crowd is about to bring its fifth car, a Ford Sierra RS Cosworth 3dr, to market. The company is offering 1000 shares in it to investors at £59 each, giving the 1980s icon a market valuation of £59,000.
The two-owner Ford, which was registered in 1986 and has done only 40,000 miles, is in original but immaculate condition. With the help of an expert in the model, The Car Crowd viewed 16 examples before deciding to buy the car, for which it paid £55,000. To this figure it has added a curation charge of £4000 to cover inspection, provenance checking and valeting expenses plus an operating margin.
The resulting offer price of £59,000 compares favourably with a guide valuation from classic car insurer Hagerty of £63,400 for a 1986-registered Sierra RS Cosworth 3dr in excellent condition. The Car Crowd claims its example falls midway between this and concours condition, for which Hagerty quotes a guide value of £98,000.
The Car Crowd is regulated and authorised by the Financial Conduct Authority and claims to be the first to bring what it calls fractional ownership to the UK classic car market, its aim being to enable people who are unable to afford the high prices of modern classics to have shares in them instead.
The downside is that the cars may not be driven by shareholders. Instead, they are safely stored and serviced each year – although shareholders can arrange to see their cars when they wish, and there are plans for displaying at shows.
The company was founded by David Spickett, a UK financial services expert and car enthusiast (aged 14, he helped his father build a Westfield), after he became aware of Rally Rd, the pioneer of fractional classic ownership, while working in the US.
This American company was launched in 2018 and now has 50 vehicles on its books, including a 1955 Porsche 956 Speedster, a 1977 Lotus Esprit S1 and a 2005 Ford GT. The average share price is £73, and it claims that the return over 12 months, from the initial offer price to sale, is around 15%.
"Investors are generally aged between 20 and 30," said Rally Rd co-founder Chris Bruno. "They're people who haven't invested before and like special cars but don't have the money to buy one.
"It's all very well for people to say enjoying a classic car is all about the pleasure of owning and driving it, but not everyone can afford to. Now, thanks to Rally Rd, they and thousands of people like them can own shares in one instead.
"I believe you're a good investor when you know what you're investing in, and our investors know exactly what they're investing in."
So, inspired by Rally Rd, Spickett developed The Car Crowd on similar lines. His company offers up to 1000 shares in each of its vehicles, at prices ranging from £18.90 for a Peugeot 205 GTi and £30 for a Renault Clio V6 (these shares are now all sold) to £220 for a Spyker C8.
In addition, investors pay an operations fee per share of roughly 7% (in the Sierra's case, it's £4) to cover storage and maintenance costs for five years. Investors can buy any number of shares up to a maximum of 100. To enable shares to be sold and dividends paid out, each car is listed as a limited company. TheCarCrowd intends to add up to 25 to its portfolio each year.
"Each car is hand-picked and exhaustively checked, and its investment performance, past and future, scrutinised and calculated," said Spickett. "There's no point buying a flawed car or one at the top of its appreciation curve. On that last point, it's why we focus on modern classics offering greater potential for investment growth – and lower maintenance costs – than established older cars.
"Our investors – who so far number more than 100 – really get the concept. We're opening the market up to them at an affordable level."
The Car Crowd plans to launch a secondary market in 2022 that will enable investors to sell their shares. On disposal of the car, the company will take the first 10% of the car's increased value over its initial launch price. Investors can earn additional revenue in the form of dividends generated by fees the company earns from hiring out the cars for activities including film and television appearances.
Regarding future financial returns, The Car Crowd quotes the Knight Frank Wealth Report 2021, which reported that from 2010 to 2020, the values of classic cars increased by 193%. "This equates to average annual growth of 19%," said Spickett. "Classic cars are a bear market at the moment, with a lot of money being spent. But if the bubble does burst, we're sure the best cars, the kind we invest in will have the best chance of rising in value.
"In any case, we review each car's value every six months and publish the results, at which point investors can choose to hold or sell the car."
John Mayhead, manager of automotive intelligence at Hagerty, said the market is hard to predict: "Although some areas are rising rapidly, modern classics and homologation cars in particular, these obvious gains attract speculators, adding potential instability to that sector.
"Stating that the classic car market has risen overall by a large percentage over the last few years is like stating that art has risen in value. That's all very well, but you have to buy the right piece of art. Cars are generally not art, in that they exist for a purpose."
Jon Price, managing director of Price Ferguson Wealth Management Farnham, an independent financial advisor, added that investors should spread their risk exposure across multiple investments.
He explained: "Because The Car Crowd offers an asset in the form of a car, investors are unlikely to make significant losses. Would we recommend investing all your money this way? No, but as part of a wider share portfolio, and if you love cars, it's probably a fun thing to do."
We meet a Car Crowd investor
Couple Sireesh and Dipti Nallanthighal own shares in the Peugeot 205 GTi offered by The Car Crowd. One thousand were offered at a price of £18.90, and all have now been sold. Sireesh bought 100 and his wife 20.
"I'm a car enthusiast and always wanted to own something special," he said. "Dipti is an accountant and always put the brakes on me doing anything rash. We put our savings in ISAs, but when I told her about The Car Crowd, she was interested.
"I don't think investing in these modern classics is a risk, and if our investment in the 205 GTi outstrips our ISAs, we will be happy.
"It doesn't matter that we can't drive the car. Being a family man, if I owned it, I wouldn't have time to drive it – and wouldn't want to for fear of harming its value."
Which modern classics will come next?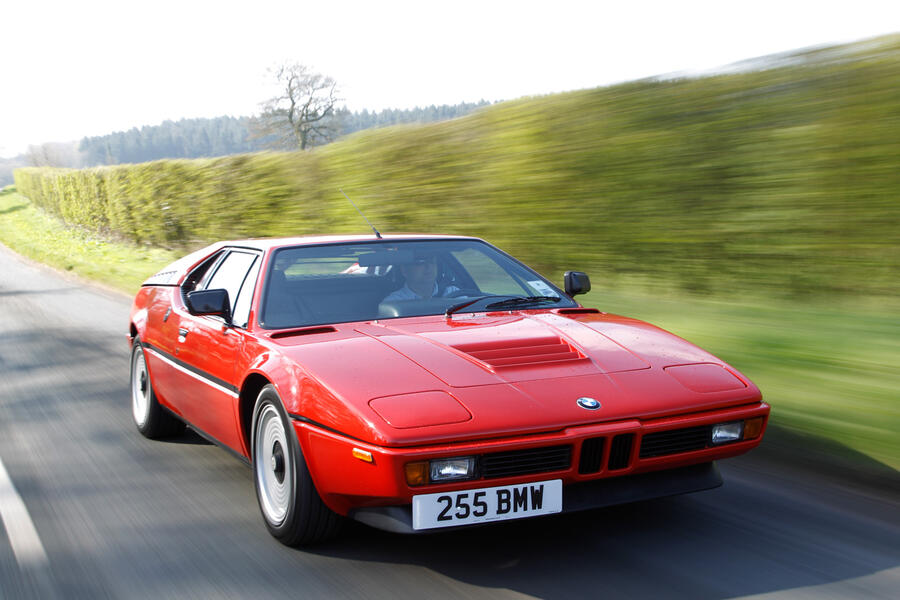 The Car Crowd is on the lookout for the best examples of its next investments, and its shortlist includes:
Audi R8 (Mk1) manual
BMW M3 (E90) Frozen Black or White Edition
BMW Z3M Coupé 
BMW M1
Ferrari Mondial 
Honda NSX (Mk1)
Honda Civic Type R
Honda Integra Type R
Lamborghini Gallardo
Lotus Elise (S1)
Lotus Exige (S1)
Mazda MX-5 (Mk1)
Mitsubishi Lancer Evo VI
Mitsubishi Lancer Evo VII
Porsche 911 (996) Carrera 4S or Turbo
Toyota Supra Twin Turbo
READ MORE
Analysis: why used car prices are set to rise further
Used car transactions rocket amid lockdown easing, chip shortage
https://www.autocar.co.uk/car-news/indus...rn-classic