08-29-2021, 08:35 PM
Subscriber Extra: Not Quite A Classic – Chevrolet Volt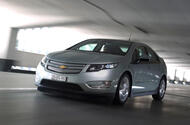 Autocar investigates what went wrong with the Chevrolet Volt, the model the US firm hoped would take down the Toyota Prius
Autocar Subscriber Extra is our package of exclusive benefits for our magazine subscribers. One of these is a weekly behind-the-scenes email newsletter from our editors. For a limited time, we're giving all Autocar readers free access to these newsletters and columns. You can subscribe to Autocar magazine with our Summer Sale offer here and save 50% on your first 13 issues.
It's not often that one can feel a little sympathy for an industrial giant like General Motors. But you might feel a shred or two when you consider the pioneering effort, and hard cash, that was sunk into the unsuccessful Chevrolet Volt project. This was a car that was intended to take on the mighty Toyota Prius, not by merely matching that car's technical and ecological ambitions but by travelling well beyond them.
Essentially, it was a plug-in hybrid, a common enough machine today, but back in 2011 this was technical adventurism. Indeed, when the project to build the car was well under way, there were elements of it that had yet to become technically feasible for mass production, not least its lithium ion battery pack. These were among the many obstacles facing the Volt's development. Some were predictable, like the need for lithium ion technology, others entirely unforecast, such as General Motors' post-2008 bankruptcy.
The inspiration for the Volt was in large part the Toyota Prius, a hybrid that has enjoyed success well beyond its maker's dreams and a car whose popularity increasingly irked high-ups at General Motors, Bob Lutz in particular. Lutz was then one of the US car industry's most famous 'car guys' and, having been persuaded to join GM as number two at the age of 66, nursed the idea of leapfrogging Toyota with an all-electric car. This was despite the wave of adverse (and largely unfair) criticism GM had earned when it terminated the semi-experimental, two-seat EV1 project. 
Lutz would soon be persuaded by colleague Jon Lauckner, who was in charge of all GM's vehicle lines, that the energy density of batteries was insufficient for a realistic range, and that a plug-in hybrid was needed. Lauckner sketched the electromechanical architecture of this vehicle on a notepad, Lutz recalls, using a gold-nibbed fountain pen. "Pushing that abused pen against the rake of the nib when necessary (resulting in a spray of ink droplets) Jon sketched the chassis," writes Lutz in his highly entertaining book 'Car Guys vs Bean Counters'. 
'"The sixteen kilowatt battery goes down the middle and out like a T under the back seat,"' explained Lauckner. "That's nominally good for 80 miles, but we'll only use eight kilowatts; that'll make the battery last forever. This way, it's good for 40 miles, and then we'll cut in this little 1.4 liter engine, which will drive a generator to keep the battery supplied with juice for another, say 300 miles."
That was the concept for the Volt, predicated on the fact that 80% of American car journeys are shorter than 40 miles. On a 60-mile trip, this drivetrain would achieve the equivalent of 150mpg. At a time when the US was importing growing quantities of oil, this was highly attractive. So was the smaller, less expensive battery pack, and the car's overall range of 300 miles, which could easily be extended at a petrol station.
"I was sold," wrote Lutz. But it took many presentations and much persuasion to get the company to back his proposal, which was usually killed by arguments around the shortcomings of lithium ion battery technology, not least the occasional self-immolation of lithium laptop batteries. It was only when a tiny Californian start-up developed a 140mph sports car with a 200-mile range that Lutz began to make headway. The start-up was called Tesla Motors. Its sports car was the Lotus Elise-based Roadster and it was propelled with energy from 6835 lithium ion laptop batteries.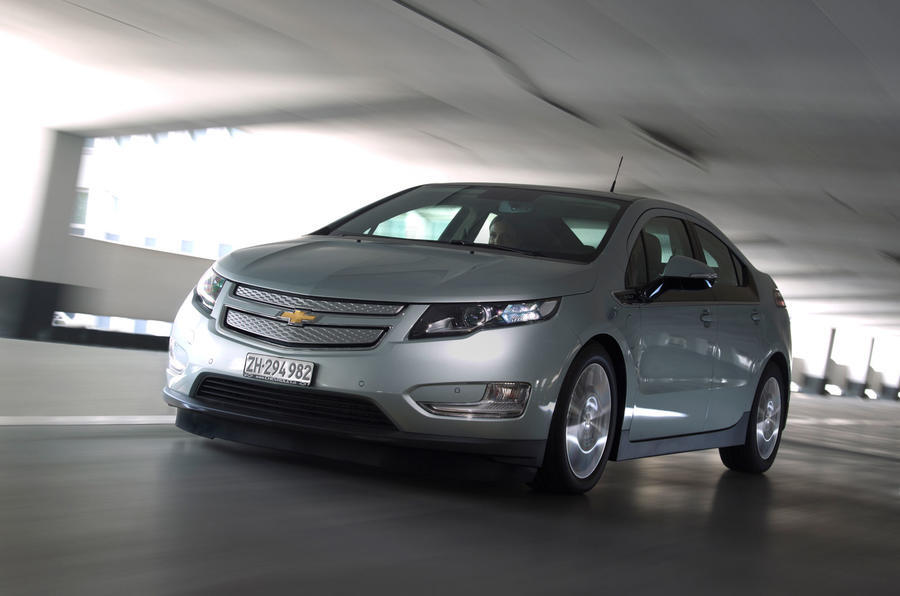 Lutz used Tesla as a lever to develop a concept car, which duly appeared on 7 January 2007 at the Detroit motor show, where it caused a sensation. Enough of one that Toyota's PR machine questioned its viability, while GM sceptics (and there were plenty) began to suggest that the company had neither the intention nor the means to realise it. 
Less than four years later, the much-altered Volt entered production. The team putting it into production was led by the inspirational Frank Weber from Opel, with the task of sourcing a reliable battery pack falling to Denise Gray, GM's head of rechargeable energy systems. Your columnist vividly remembers being told by her, at an early Volt press briefing, that GM did not yet know whether it would be possible to engineer the battery pack necessary to make the Volt work. I was amazed that anyone would admit to such jeopardy in so high-profile a project. But that jeopardy was genuinely there, even if Gray was perhaps predictably confident that the goal would be met. Other goals were met, too, including the start of production in 2010.
All the way through the development, GM regularly updated journalists on the project, explaining in increasing detail how the car worked, and the thinking behind it. And also the fact that in Europe, there would be not only a Chevrolet Volt but Opel and Vauxhall Amperas, too, these European versions featuring distinct styling variations. There were so many presentations that I doubt the ratio of press briefings to units actually sold has ever been surpassed. Regrettably, that's not merely because there were so many briefings, but also because in Europe so few of these cars found buyers.
It wasn't that the Volt and Ampera duo didn't deliver on the road. Autocar's testers found the Ampera managed 33.4 miles of electric range, hit 60mph in 10.1sec and estimated a £1 cost to recharge the battery. It was easy to drive, quiet and comfortable enough, even if its handling and ride were nothing remarkable. The biggest drawback, by far, was the £32,995 price, which even after subtracting the £5000 government subsidy available at the time, still left you with a car costing near double the price of an Astra. Which could carry five passengers rather than the Volt's four. 
During the three years after the Vauxhall Ampera's launch, sales amounted to no more than 1350 units, the Volt (slightly) swelling the figure to 1475. The high price, the difficulty of explaining the concept to buyers and a market not quite ready for plug-ins conspired against it, as did the fact that yet-to-be-vilified diesels could quite easily match its economy for substantially less money, and with no need for a wallbox charger.
Sales in the US were better, but not so much when you consider the hype, the bigger market and the fact that this was America's largest domestic car company. Just under 90,000 of the first series Volts were sold in the US over the first four years, a number that was not going to worry Toyota too much. In the meantime, the US had discovered domestic shale fields from which to extract oil, massively reducing its dependence on imported energy, keeping fuel prices relatively low. American drivers could stick with their SUVs, and not worry about gas prices.
All was not lost, however. GM re-established its reputation for technical prowess, and learnt huge amounts about battery technology and EV hardware, these gains allowing it to introduce the 2015 all-electric Chevrolet Bolt, a small hatchback notable for its impressive range. Soon, there will be an all-electric Silverado pick-up truck. But the Volt, once seen as a car that might change the way cars were made and rob Toyota of sales, is likely to be seen as no more than an interesting footnote in automotive history.
You can subscribe to Autocar magazine with our Summer Sale offer here and save 50% on your first 13 issues. Or you can call 0344 848 8816 quoting promotional code SS21ED. Please note, the Summer Sale ends on 6 October 2021.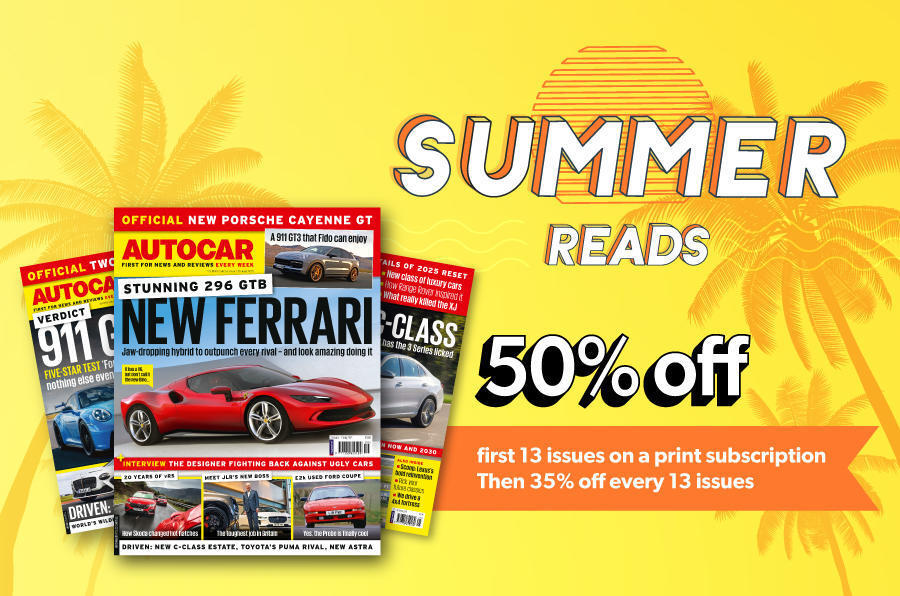 https://www.autocar.co.uk/car-news/featu...rolet-volt