07-22-2022, 01:59 PM
TVR revival: everything we know as British brand plots EVs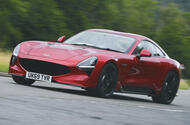 The TVR Griffith, first revealed in 2017, has yet to enter production
Production of the Griffith is still not under way, but the brand is planning a range of electrified sports cars
A recent invite received by Autocar to a preview of TVR's electrified future unveilings suggests the firm is getting back on track with its revival plan, which has been beset by significant setbacks since it revealed its debut model, the Griffith, in September 2017.
It follows an announcement from the beleaguered TVR marque that it will launch an electric version of its delayed Griffith sports coupé in 2024 and has partnered the Formula E race series in a bid to promote its new EV aspirations.
These are the latest in a series of ambitious pledges made by the revived British marque since it revealed the Griffith in 2017, each of which has raised questions about the viability of the project, given it has yet to start producing the Griffith.
Here is a summary of what we currently know about TVR and the key things we need to learn from the preview event later this month. 
What we know
The Griffith is five years old
Even before it begins rolling down the production line, the car that will spearhead TVR's bold new era is as old as the Ferrari Portofino, Volvo XC40 and current BMW M5 – all of which have long since been through extensive mid-life facelifts. Interestingly, the Griffith was revealed at the same time as the long-delayed Mercedes-AMG One, although that car is now finally on its way to customers.
So - the Griffith's design, cabin and technology are no longer as cutting-edge as was presented at launch, which means established rivals should – on paper at least – edge it for technological functionality, efficiency and outright performance. Plus, it would be one of just four cars on sale still using a naturally aspirated V8, alongside the Lexus LC500, Lexus RC F and Ford Mustang.
The last of which uses the same 5.0-litre Coyote unit but is tipped to go hybrid in 2024. With an ICE ban looming in the UK – and most likely in the EU – the shelf life of a non-electrified sports car is vastly diminished.
Production is not yet under way 
The last official update about TVR's factory in Ebbw Vale, Wales, came in December 2020 and promised that work was soon to begin on an extensive renovation programme for the existing buildings with a view to getting a Griffith production line up and running. (The originally intended production start date was 2019.)
Ultimately, TVR plans to employ 200 people at the factory and says "significant progress" has been made. Autocar has learned TVR anticipates signing a lease deal in the coming weeks, now that the shell of the building is ready for the installation of tooling and equipment.
Delays initially stemmed from the Welsh government's 3% stake in the sports car firm, which, under EU rules, necessitated a lengthy tendering process for the sourcing of a construction contractor.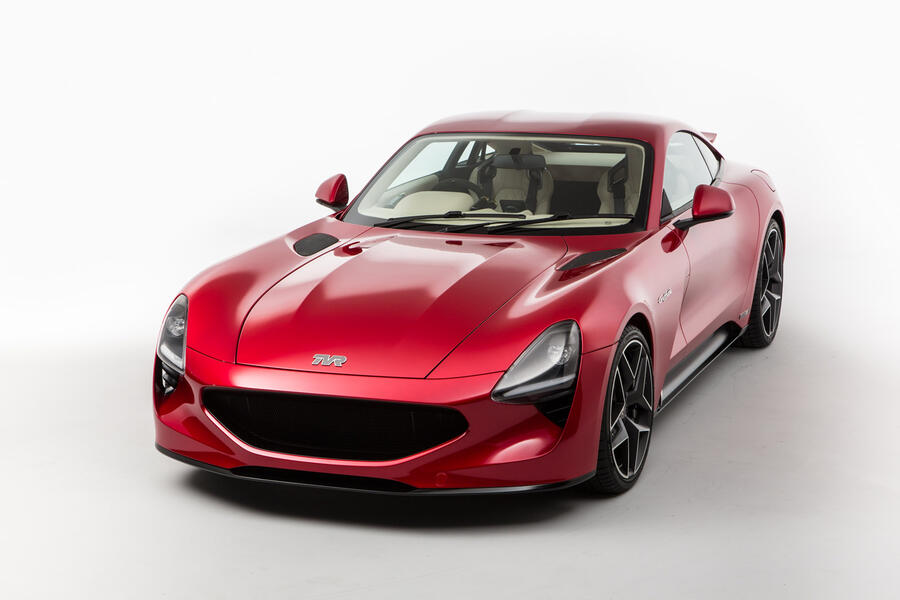 TVR has a new financial backer
The most concrete indication that TVR is almost in a position to start building the Griffith came earlier this year, when it announced "a multimillion- pound investment" from South American partner firm Ensorcia – which describes itself as a "group of companies that are dedicated to the development of net-zero carbon technology and environmentally sustainable production and processing of battery metals in South America".
Neither TVR nor Ensorcia put a number on the investment but said it will go towards preparing the production line for the V8 Griffith, readying an electrified version of the coupé and repaying a £2 million loan from the Welsh government, which it will settle on 30 September, though any interest accrued post-January 2022 will be repaid in instalments quarterly.
What we need to know
Where is the money coming from?
Ensorcia's investment is said to be enough to set TVR on a path to production and repay its most significant debts, but it is unclear if the sports car firm has managed to gather the £25m in required investment it was attempting to source by listing bonds on the Dublin stock exchange as long ago as summer 2020 – although it says this has been "successful in raising initial funds".
The latest records show that TVR finished the financial year ending June 2021 with £8000 in cash (down from £32,000 in 2020) and £12.1 million of liabilities and borrowings payable within 12 months (up from £10.8 million in 2020). It says it has taken deposits against orders placed but not how many it has taken – nor what the order bank represents financially or whether it has managed to retain the bulk of orders throughout the Griffith's long gestation period.
"Further investment is required," it says, "to deliver the pre-existing order book, which is expected to realise the forecasts and financial projections." It adds that "discussions are ongoing with a number of prospective equity investors".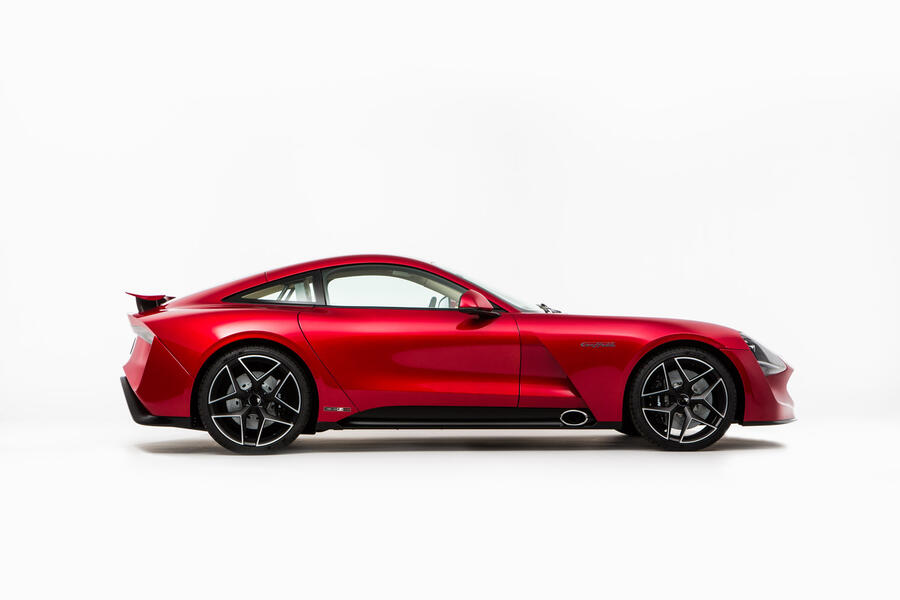 How will TVR electrify?
TVR has promised a trio of new EVs to follow the Griffith – one will be based on the debut coupé – but has given no details of how it plans to power them, what they will look like or when we can expect them.
The partnership with Ensorcia is described as a valuable asset in TVR's electrification drive, given it claims to be a specialist in "green lithium mining and processing" with a patented brine extraction process that minimises water wastage.
In June 2021, the South American firm said it had secured the right to use its extraction processes to mine lithium at a 5000-acre site in the Atacama region of Chile and another 22,000-acre site near the Bolivian border. However, there is no sign that this work has begun and TVR is currently the firm's only listed automotive partner. 
What are TVR's ambitions?
TVR would be one of a flurry of brands aiming for comfortable and sustainable sales volumes almost straight away.
However, its targeted workforce of 200 people and the limited market appeal of its first model (two-seat sports cars are becoming increasingly unviable for even well-established makers) suggest that ramp-up will not come quickly. Now the brand is promising to reveal details of the cars that will follow the model it has waited five years to make.
So it seems likely that if all goes to plan, the Griffith (in V8 and electrified forms) will ultimately serve as a halo car for a line-up comprising more mainstream and utility-focused cars.
A comparable structure is the similarly revived French sporting firm Alpine, which – crucially – has been supported in its ramp-up phase by parent firm Renault. 
https://www.autocar.co.uk/car-news/new-c...-plots-evs