02-07-2022, 04:45 PM
Take it or leave it: used picks for 4 February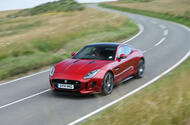 The Jaguar F-Type R stars in this week's selection of used gems
Jaguar F-Type R, £43,950
Our time left with V8 power is short, which makes the prospect of buying a car with it even more enticing. Our preferred option is one of the fastest versions of Jaguar's F-Type: the R.
While some are drawn to the sports coupé's more conservative 2.0-litre four-cylinder and 3.0-litre V6 engines, we can't help hankering after the 0-62mph-in-4.0sec supercharged 5.0-litre V8 with 543bhp and 501lb ft. You could, of course, get even more from the V8 in the supercar-baiting SVR, but you would have to be a speed demon of Andy Wallace proportions to feel short-changed by the R.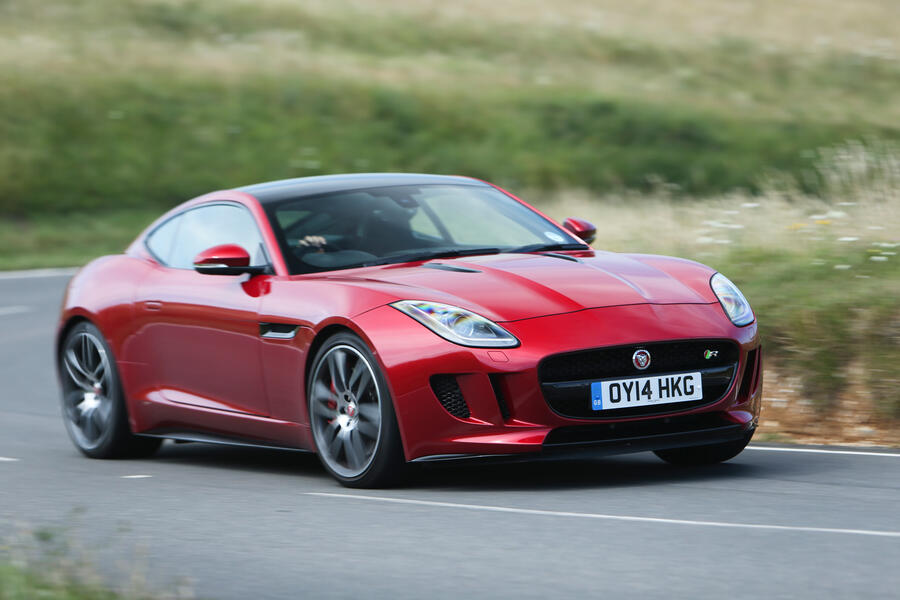 The R is equipped with an active vehicle dynamics system that uses electronic sensors to analyse the behaviour of the car, optimising traction and stability after deploying appropriate power to reduce understeer or oversteer.
Firmer suspension, an electronic active differential and optional carbon-ceramic brakes are also fitted to handle all that power, while four-wheel drive was an option.
Despite its performance, the R is manageable for everyday drivers. We loved the way it performed so much that we gave the car four and a half stars on its launch back in 2014.
The F-Type's equipment levels are impressive, with climate control, sat-nav and rear parking sensors all coming as standard, but the R improved things further with some bespoke kit, including 20in alloy wheels, R performance seats and an R leather steering wheel. Ambient lighting, front and rear parking sensors, a rear-view camera and a smartphone pack were also added.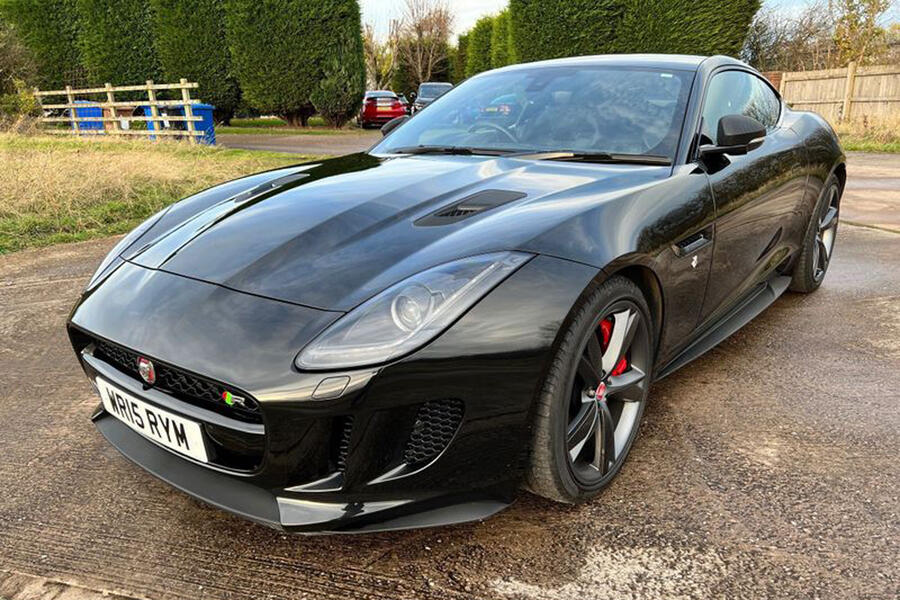 The example we found is a 2015 car with a two-owner history and 47,000 miles on the clock. That's around 15,000 miles higher than the average R of the same age, but its full service history put our mind at ease.
That Santorini Black paint makes it look positively sinister, while its £43,950 price tag represents a saving of about £20,000 over used examples of the SVR (and just under half of the model's original £90,860 list price).
Before buying, check that all necessary work has been completed, as four-wheel-drive F-Types built before March 2015 (like our example) were subject to a recall to make sure the correct anti-roll bars were fitted.
Verdict: Take it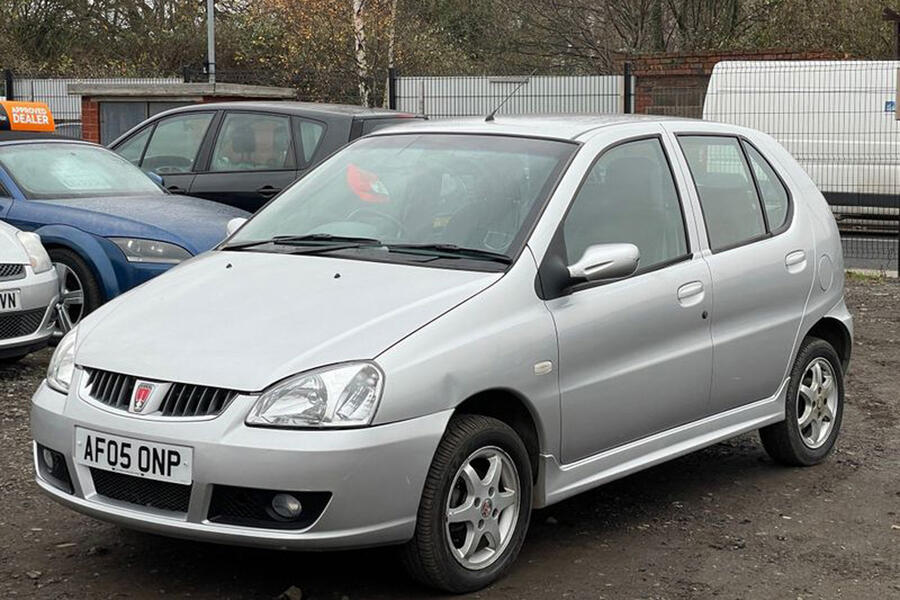 Rover Cityrover, £1995: A rebadged Tata Indica from India, the Cityrover had the unenviable task of rescuing Rover from financial ruin. It was spacious inside and fairly nippy, but its poor comfort, lack of refinement and appalling driving characteristics spelled an embarrassing end for the company. At £1995, this example is also rather expensive for all of its inherent flaws.
Verdict: Leave it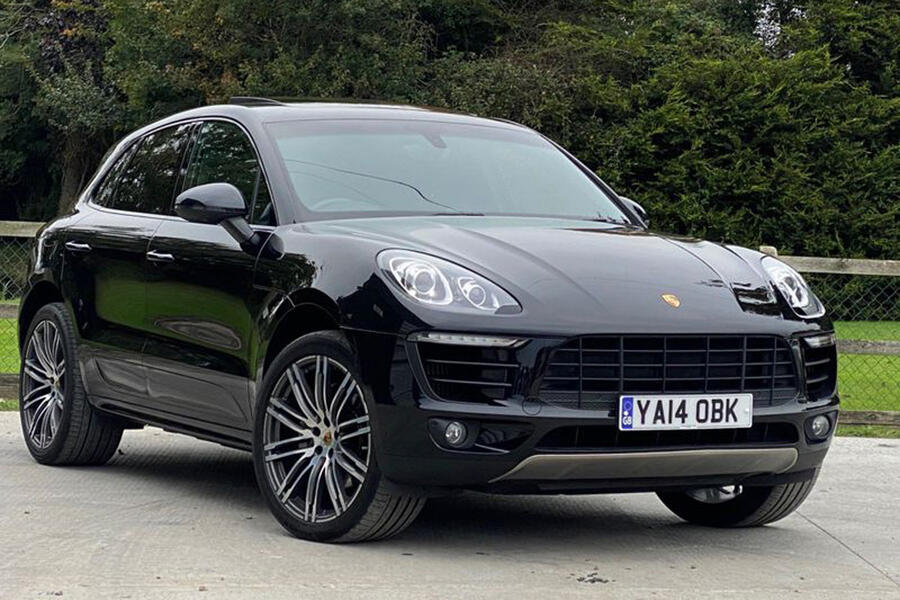 Porsche Macan S, £36,490: The Macan offers a fine blend of punchy power, best-in-class handling and a luxurious, plush interior that are all worthy of the Porsche badge. This mid-range S example comes with a 3.0-litre petrol V6 producing 335bhp. It's not the most powerful Macan but a 0-62mph time of 5.4sec and a full service history make this car an appealing buy.
Verdict: Take it
Hummer H2 SUT, £27,990: This fearsome pick-up variant of the Hummer H2 is driven by General Motors' larger (6.2-litre) V8, which makes 392bhp. It appears to be in great nick on first inspection for a car going on 17 years old, but it's too large for UK roads, and the fuel costs will make your eyes water. Plus there's no service history, this example having recently been imported from Dubai. 
https://www.autocar.co.uk/car-news/used-...4-february