05-22-2022, 11:11 AM
Take it or leave it: used pics for 20 May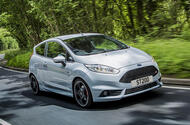 The Ford Fiesta ST200 is our top pick this week
This week, our range of cars includes everything from a brilliant hot hatch to a bold luxury cruiser.
Ford Fiesta ST200, £12,500
We can all appreciate the success of the Ford Fiesta ST. The go-faster supermini has been around for 18 years and each and every version of it has been nothing short of excellent.
Often regarded as the class leader for small hot hatches, even in its standard guise, the Fiesta ST received one of its most mouth-watering makeovers in 2016 with the arrival of the ST200.
Limited to just 400 units, the ST200 was a special special. Marked out by bespoke Storm Grey exterior paint, it benefited from a host of mechanical upgrades.
The ST200 was driven by the same 1.6-litre four-cylinder turbocharged petrol engine as the standard ST, but power was uprated to 197bhp (or 200PS, hence the ST200 badge). It could reach a maximum output of 212bhp with overboost, while torque climbed to a potential high of 236lb ft.
Driving engagement was furthered by the retention of the excellent sixspeed manual. This time, though, the gear ratios were shortened by 15%. That meant 0-62mph was reduced from 6.9sec to 6.7sec, while top speed jumped slightly to 143mph.
Under the skin, the ST200 received a stiffer front anti-roll bar and rear twist beam for improved body control. Damping force was reduced for a more composed ride and the model's stability software was retuned to help improve the steering feel.
It's very much a commuter's hot hatch, this. The steering complements the car's low, 1163kg kerb weight and its softer dampers greatly boost ride comfort over rougher roads. All these improvements, and you can still potentially return a healthy 46.3mpg.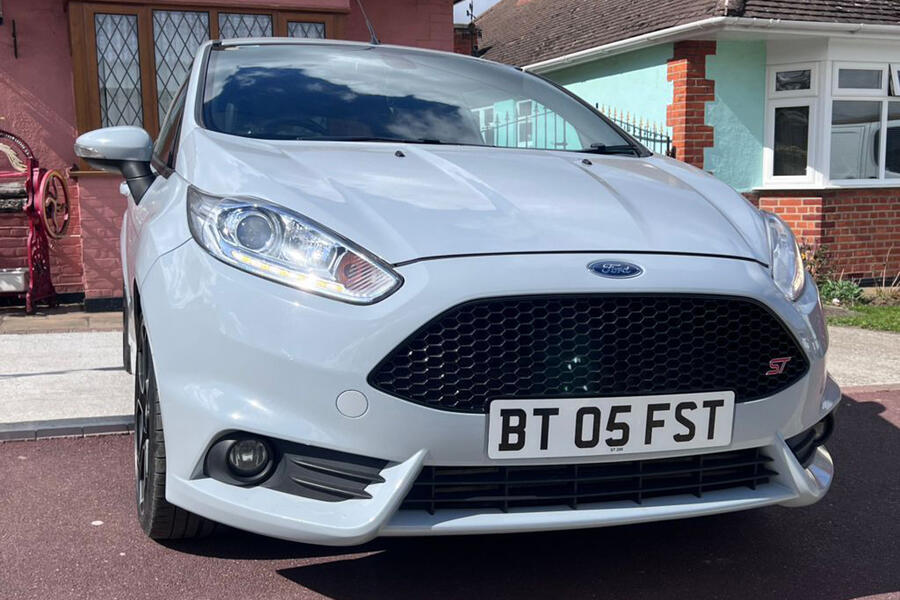 We've found a real gem on the used market. Our example is a one-owner car first registered in 2016 and has 68,000 miles on the clock. That mileage is a higher than average for its age but the car has the added bonus of being completely unmodified.
That's not all: it also has a full service history, has been run purely on V-Power unleaded and comes equipped with every single available optional extra, including a rear parking camera with rear sensors, automatic lights and wipers, climate control and sat-nav. It looks a terrific deal for the money
Verdict: Take it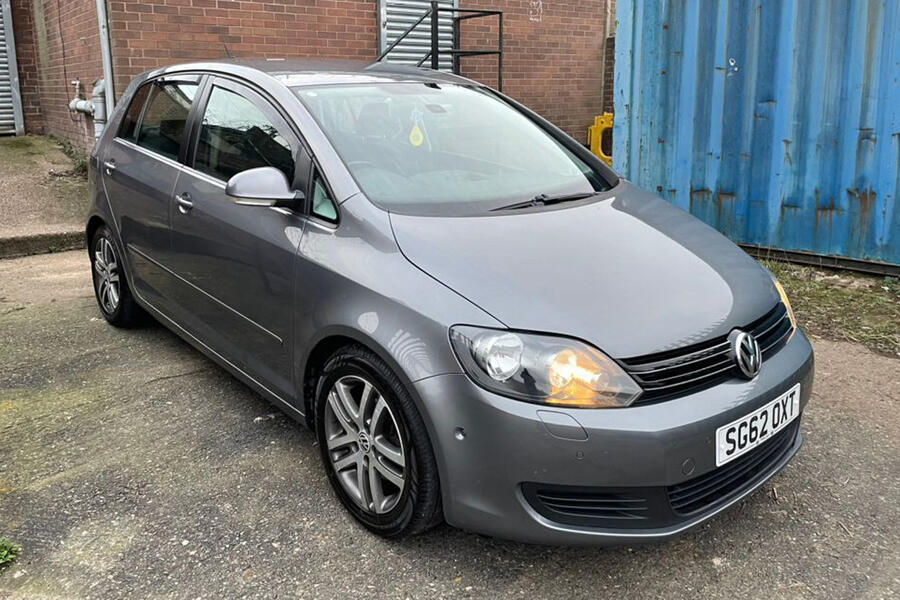 Volkswagen Golf Plus, £4699: Designed as an MPV-style hatchback, this Volkswagen offers slightly better practicality than a standard Volkswagen Golf but not to the level of the Volkswagen Touran. Of course, it isn't built for straight-line speed, but even so, the 1.6-litre diesel in this car is still a bit too sluggish: 0-62mph will take you around 13.5sec. Its condition is good apart from a scrape on the front bumper.
Verdict: Leave it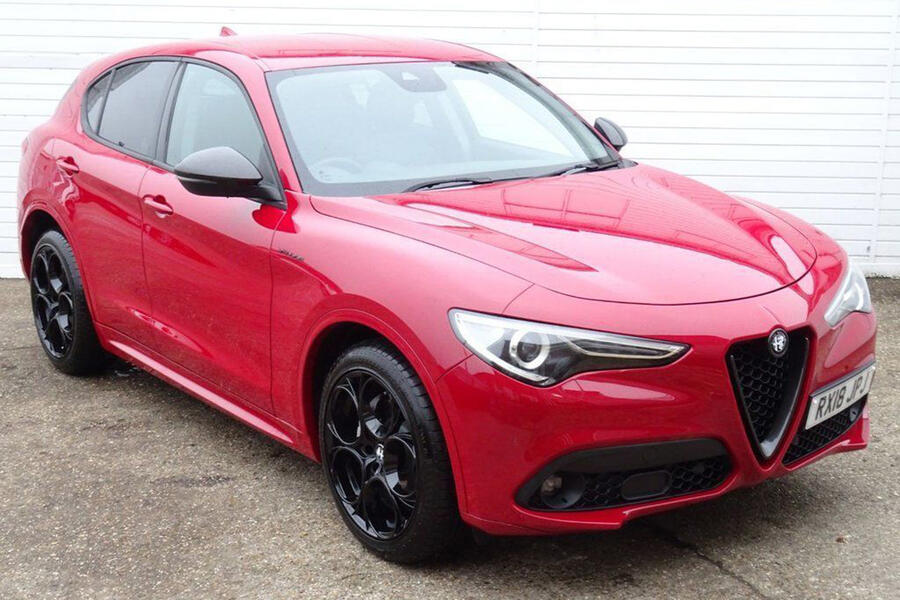 Alfa Romeo Stelvio, £19,989: This 2018 Alfa Romeo is likely to have been used as a daily driver, given it's powered by a 2.2-litre diesel engine and has covered 85,000 miles. There is punchy performance, with a 0-62mph time of 7.8sec, and the promise of a claimed 53.3mpg. It's an entry-level Super model, but there's still lots of kit such as cruise control, automatic headlights and dual-zone climate control.
Verdict: Take it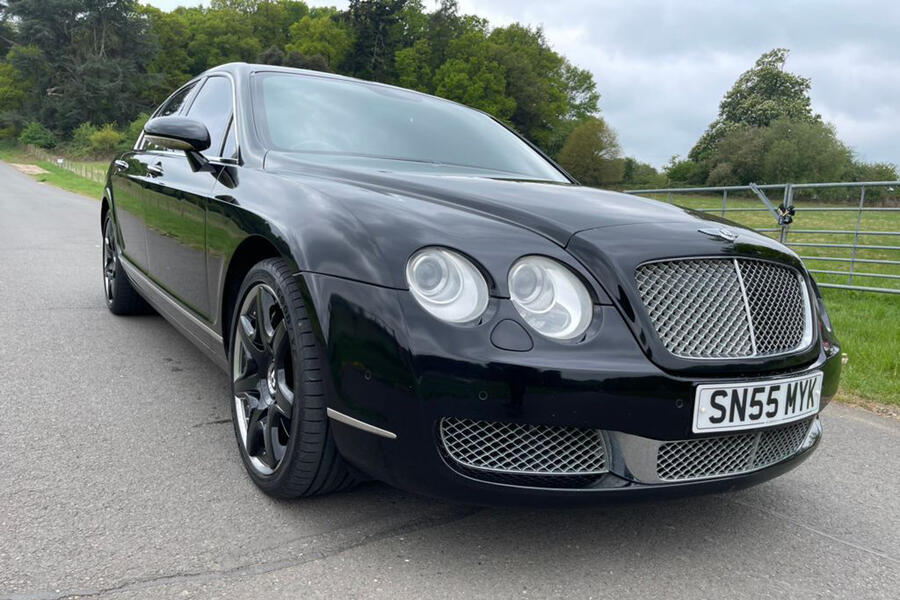 Bentley Continental, £13,500: It would be natural to be tempted by this 2005 Bentley Continental. Be cautious, though: it has done 86,000 miles and has been through 10 owners. Any potential repairs could inflate the cost quickly: a standard 10,000-mile service at an official Bentley dealer is £799 and a major service comes in at £1199. Check that service history closely.
Verdict: Leave it
https://www.autocar.co.uk/car-news/used-...ics-20-may