05-22-2023, 02:04 PM
Tamiya Wild One returns as road-legal electric buggy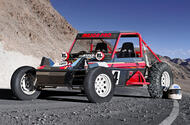 The Wild One Max is an upscaled version of the Tamiya Wild One remote-controlled car from the 1980s
The Little Car Company revives 1980s' remote-controlled car as two-seat off-roader for big kids
The famed Tamiya Wild One remote-controlled car is returning as a full-size, road-legal EV for 2024, thanks to The Little Car Company, the British firm known for downscaled replicas of classics including the Ferrari 250 Testa Rossa.
Dubbed the Tamiya Wild One Max, the electric buggy has been overhauled since its unveiling two years ago.
It now features more complex double-wishbone suspension at the front, where it previously used trailing arms, to improve handling.
It has also been lengthened and widened by 0.1m (to 3.6m long and 1.9m wide) to more comfortably accommodate an adult driver and passenger in its two Cobra bucket seats.
Range-topping Launch Edition models receive high-tech hardware including Brembo disc brakes at each corner, Bilstein dampers, Eibach springs, a waterproof 5.0in instrument screen and 14in Maxxis off-road tyres. An optional windscreen will also be available.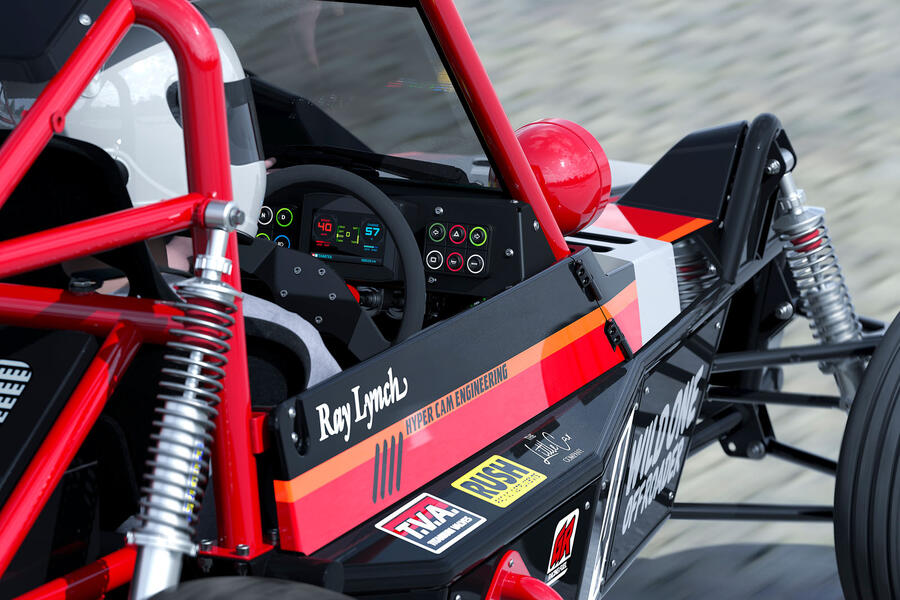 Although technical specifications are yet to be finalised, The Little Car Company claimed the Launch Edition will be capable of reaching roughly 60mph and weigh around 500kg. It will be powered by eight removable battery packs totalling 14.4kWh in capacity.
It also quoted competitive off-road credentials, including 270mm of ground clearance, a 34.1deg approach angle, 28.4deg breakover angle and a 50.8deg departure angle – flexibility on a par with the new Ford Ranger Raptor.
It had previously quoted a 30mph top speed for the standard model, courtesy of a 5.5bhp motor, as well as a 25-mile range. It also said the model would be upgradeable with optional modular power packs.
An optional pack will be offered to make the Wild One Max road-legal in the UK, homologating it under the L7e quadricycle regulations that allow the Citroën Ami to be driven on public roads.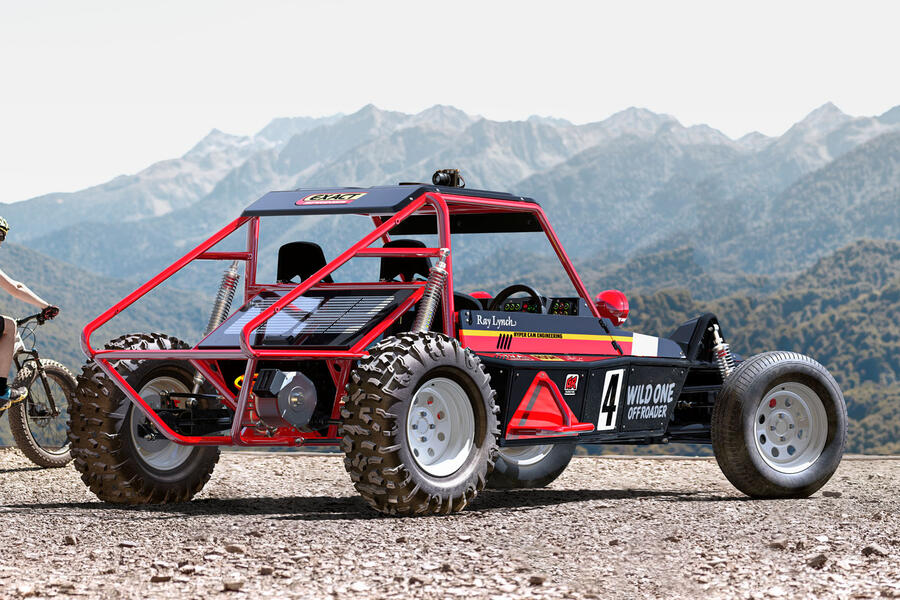 The production iteration of the Wild One Max will be revealed in full later this year, following the completion of durability and performance testing.
Deliveries will begin in early 2024, beginning with the run of 100 Launch Edition cars. 
Prices are yet to be confirmed, but The Little Car Company's previous vehicles have been luxury goods: its Aston Martin DB5 Junior starts at £39,000 and the Ferrari 250 Testa Rossa J was £78,000 before shipping and taxes.
https://www.autocar.co.uk/car-news/new-c...tric-buggy