05-06-2023, 05:46 AM
Tesla Model Y RWD 2023 first drive
Entry-level electric crossover sets out to prove that less is more
There are two reasons to sit up and take note of the new, purely rear-driven version of Tesla's junior crossover, the Model Y.
For one thing – and this is especially true as you climb the rungs of luxury and price – entry-level models are often the most likeable and convincing in the range. Simple as that. You see it all the time with Porsche, where more power, opulence and expense tend to become a distraction from those essential things the car does well.
In the case of the Model Y RWD, the other element is the cost. Tesla's pricing has been all over the place lately. Perhaps that is unsurprising when you have factories on different sides of the world, and your models use not just different battery packs but also different cell chemistries, and there are also new rivals hitting the market everywhere you turn.
The Kia EV6, Volvo C40, Polestar 2, Hyundai Ioniq 5, BMW iX1, Genesis GV60, Toyota bZ4X and Audi Q4 E-tron are all gunning for this US-designed but, for UK RWD versions, Shanghai-built Tesla. It means that while a price of around £52,000 was given when the Y RWD was announced last August, it's now £44,990. Good value.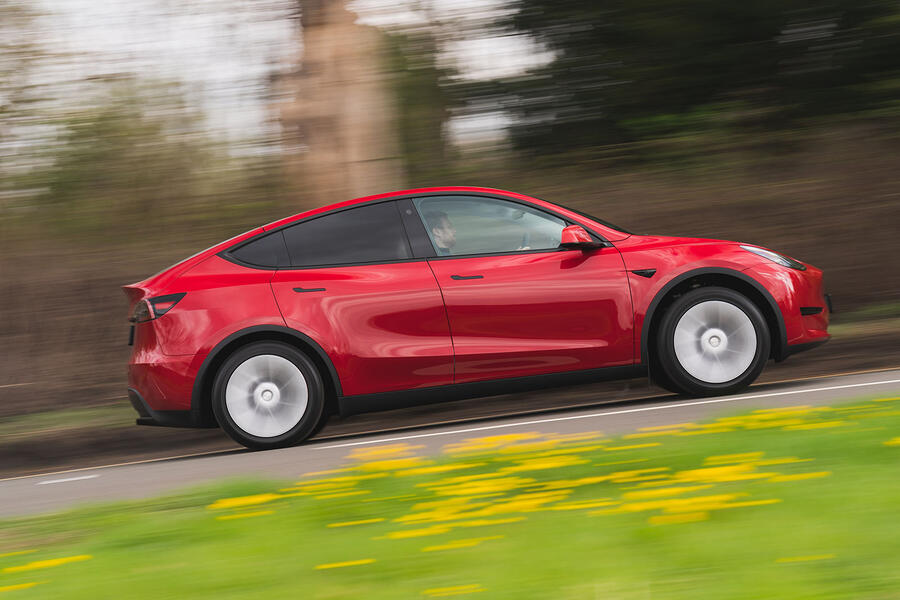 For your money, you get 64 fewer miles of WLTP range than the Tesla Model Y Long Range and a 0-62mph time around twice as long as that of the Model Y Performance. (Both of these loftier derivatives are AWD.) But 283 miles on a full charge and 6.6sec to 62mph hardly leave the Model Y RWD feeling like a poor relation, and on the road, it's the nicest and most interesting of the trio, feeling light on its feet and taking Tesla's trademark drivability and ease of use to a slightly higher level than you get with the heavier, more powerful cars.
Particularly well judged is the throttle mapping. Without four-wheel drive to provide natural stability, torque is held back at first and only when traction is assured do you get all 310lb ft. That sounds a bit nannying but in reality it means that this Tesla is one of the few EVs to have some genuine shape to its performance, which is refreshing. Likewise the steering. Going without an electric motor on the front axle hardly gives the Model Y levels of tactility you got with Tesla's Lotus-derived Roadster (remember those?), but the wheel is small, the weighting of the motion natural and the response mischievously quick but not tiring. A slowish, heavy-ish crossover the basic Y may be, but it has more dynamic character than several of the earlier-mentioned rivals put together.
However, the slightly prickly low-speed ride that's been a hallmark of every Tesla can also be found here. This is not a deal-breaker – in three days with the car, on everything from potholed city streets to open motorways, not once was I left longing for the plushness of an Ioniq 5 – but it's something to note.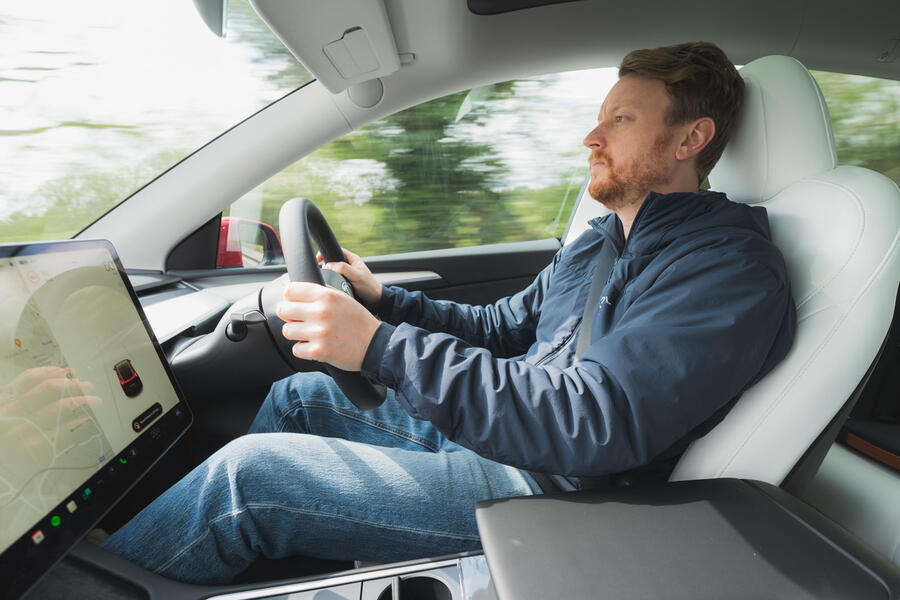 As is the spartan cabin, which in the white upholstery of our test car exhibits plenty of techno-chic but will border on George Orwell levels of bleakness for those who prefer tactile switchgear and a feeling of cosiness. Perceived quality seemed higher than usual Tesla fare, though, and the black leather cabin (the only other option) comes with wood trim instead of our car's super-smooth white plastic.
At just under £45k, the most direct rival for this Y is the wallowier but plusher and more spacious entrylevel Ioniq 5. Incidentally, both cars have lower ultra-rapid charging potential than their bigger-batteried AWD range-mates (170kW for the RWD, 250kW for the Long Range and Performance) but are also – surprise, surprise – a bit more charming. The Tesla especially. With that new pricing, it's a truly convincing EV all-rounder.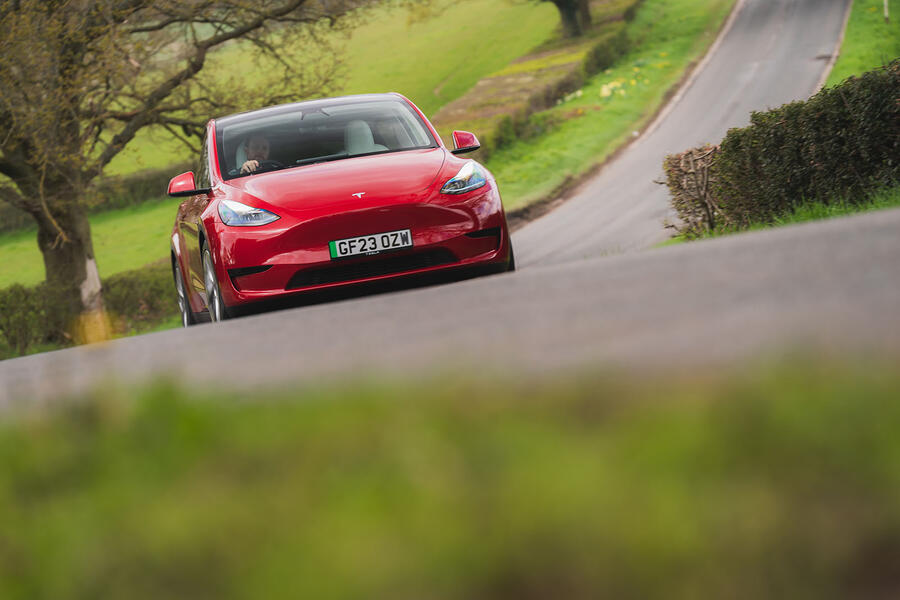 https://www.autocar.co.uk/car-review/tes...irst-drive