07-01-2021, 01:05 AM
The UK motoring activities you must try this summer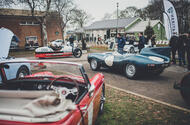 Restrictions are beginning to ease, so the post-lockdown summer is ours for the taking. Here's how car lovers can make the most of it
Confession time: this feature isn't entirely what we had originally planned it to be. A few months back, when the government was drawing up various 'roadmaps' to ease restrictions, we had the idea of a celebration of motoring freedom, suggesting some of the finest experiences on offer both in the UK and abroad.
But, well, you know how it has gone: variants, vaccines, closed borders and all that. Suggesting epic European road trips seems cruel if we're going to have to be cautious for a few more weeks.
However, with so much uncertainty and worry in the world, we also realised that cars really do represent personal freedom. You can enjoy a passion for motoring safely and escape the stresses and strains for a few blissful hours. So we started wondering: what are the best ways to enjoy the liberation of motoring without leaving the UK?
Tour the Scottish Highlands - Matt Prior
Open spaces. Mountains. Vast stretches of water. Friendly welcomes. Empty roads. Shortbread. Midges. Scotland. What with one thing and another, I couldn't get up to my favourite road-trip destination last year, but that hasn't been the case in 2021. I love how you can drive on lovely, lonely roads all day and yet still not end up back where you started.
My favourite Scottish road trip to date was in an Aston Martin Vanquish S. Right now, the ideal car for it would surely be the Toyota GR Yaris. But the weather was so nice last week that I decided to ride my old Honda Africa Twin motorcycle instead. You can read more about how that went on p90.
Lap a circuit in a single-seater - James Attwood
Very few people will ever get the chance to play football at Wembley, cricket at Lord's or rugby at Twickenham, but through a track day or driving experience, pretty much anyone can drive a racing car around a fabled British circuit such as Silverstone or Brands Hatch. Granted, you won't be able to lap the home of the British Grand Prix in Lewis Hamilton's Mercedes-AMG Formula 1 car, but most circuits offer driving experiences where you can hire a single-seater (or various other machinery) and receive some valuable tuition.
In an era when Britain's public roads are becoming ever more congested, few driving experiences can match piloting a car designed purely for racing on a wide-open expanse of asphalt. Of course, it's not absolute freedom: for safety reasons, you will have to follow various rules, probably with limits to how flat out you can go. But it's still an exhilarating experience.
And why not make a day or a long weekend of it? Many of the UK's best racing circuits are relatively remote and located in stunning countryside, creating the prospect of some epic road trips to get there are back. In particular, a driving experience at Trac Môn offers a detour through the finest roads that Anglesey and north-west Wales have to offer, and Knockhill presents an excuse for a blast round some fabulous Scottish countryside.
Get sideways in a Mercedes-AMG Bruiser at Brooklands - Tom Morgan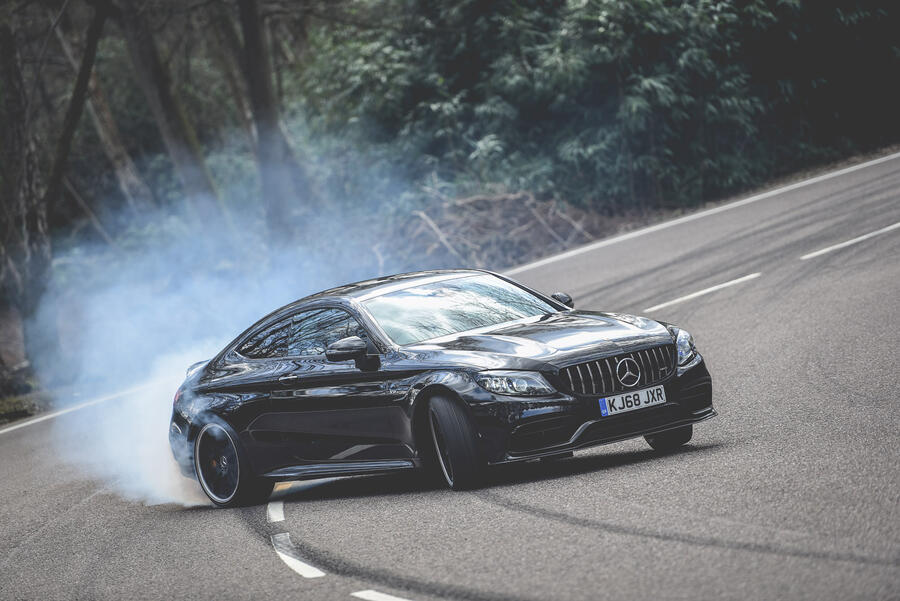 It's no secret that Mercedes-AMG's V8-powered super-saloons can get properly sideways in the right hands. You will have seen plenty of drift shots on these very pages, smoke billowing from the tyres and the driver wearing a massive grin. But how hard is it to slide an AMG in real life? A trip to Mercedes-Benz World in Surrey will let you find out, with a half-day package getting you behind the wheel of both a C63 and E63 on the company's selection of test tracks.
The highlight is the circular skidpan, one of very few in the UK that are open to the public. With a professional in the passenger seat, even a complete novice can learn what it takes to slide out the rear – and how to recover it afterwards.
Fly through the forest in an old Escort - James Disdale
'Go west, young man' might or might not have been the phrase uttered to those looking for a new life in 19th-century America, but it's definitely the advice I will heed for my lockdown escape.
Instead of the inhospitable Midwest, however, I will be setting a course for Mid Wales. As a lifelong fan of rallying, I've spectated live and sucked up all the TV coverage I can, but I've never driven any of the cars I've spent so long watching storm along special stages. So that will all change with a trip to The Forest Experience.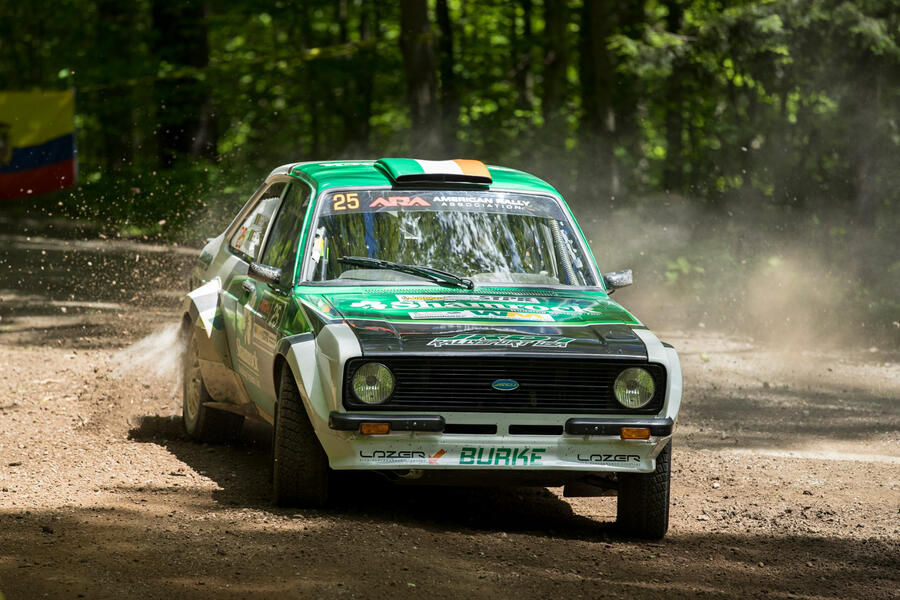 Following in the wheel ruts of Richard Burns and Colin McRae, I will get my gravel groove on in a brace of Mk2 Ford Escorts and Subaru Impreza WRXs as I swap 'stay at home' for stone-scattering Scandi flicks and sideways silliness. I can't think of anything more fun on four wheels.
Hire a classic car for a Romantic weekend away - Matt Saunders
Cars and locations come with very personal associations, so my advice would be to, when the opportunity or occasion presents, plan a weekend with someone you care about, in a car that means something to you, somewhere that will evoke the right kind of warm feelings.
A website like classiccarhire.co.uk is a good place to start. Bringing together classic car hire providers across the UK, it lets you search via model or area and shows you very clear pricing. A long weekend in, say, a 1975 Triumph TR6 in the Highlands of Scotland could be an ideal choice for just £650, and short-term insurance shouldn't be too pricey.
If you're stuck for location inspiration, try a tour of the Peak District or a visit to the new Great British Car Journey in Derbyshire, which has no shortage of pretty roads, country piles and scenic walks to explore nearby, as well as lots of good eating and drinking spots.
Cruise along the coast in a convertible - Kris Culmer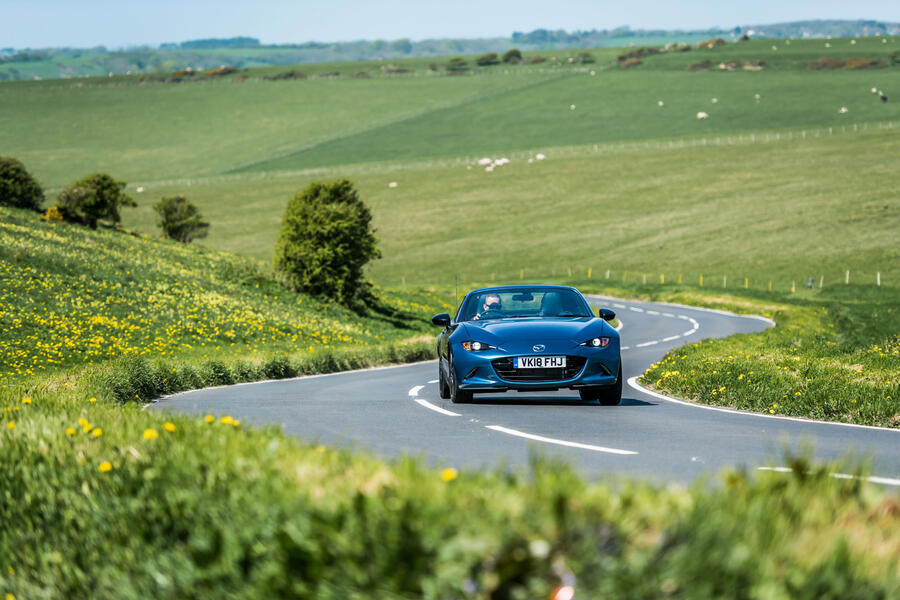 I've never understood why convertibles are unpopular among motoring writers. No matter which soft-top model you have, whether it's a new Aston Martin DBS Superleggera Volante or a second-hand Vauxhall Cascada, there are few motoring pleasures fi ner than cruising along with the top down, no rush, shades on and laid-back tunes playing with a companion or three on a sunny day. You don't even need a destination – although a pub garden or beach will enhance the experience. For me, if I'm not allowed to cross the Channel, the ideal would be a Mazda MX-5 and good old Sussex by the sea. For you, it could be anywhere. It really doesn't matter, because we will both be mightily enjoying ourselves.
Land Rover Experience at Eastnor - Mark Tisshaw
Land Rover Experience (LRE) centres are to the off-roading world what PalmerSport is to track days, getting you out in Land Rovers on tricky off-road courses through forests and over crowd-pleasing man-made obstacles (two-wheel drive, with those wheels at opposite corners, anyone?).
The daddy of the LRE centres is Eastnor, the Herefordshire proving ground where Land Rovers have always been developed. And the daddy of Land Rover off-roaders is now once again the Defender, of which I finally got a first taste in the rough stuff at Eastnor recently.
At any LRE, you will join a small convoy topped and tailed by experienced instructors on walkie-talkies to guide you through the woods and explain the different Terrain Response settings to ensure the car is best set up for the mud, grass, gravel or a combination of all three surfaces.
On our half-day there, we skipped straight to the hardest obstacles, including the thick muddy uphill slopes of Nine-Rope Hill, so called for the number of ropes that were once needed to pull out an unlucky soul. Your brain, eyes and right foot all tell you that there's not enough traction to make it up, but the Defender of course has other ideas.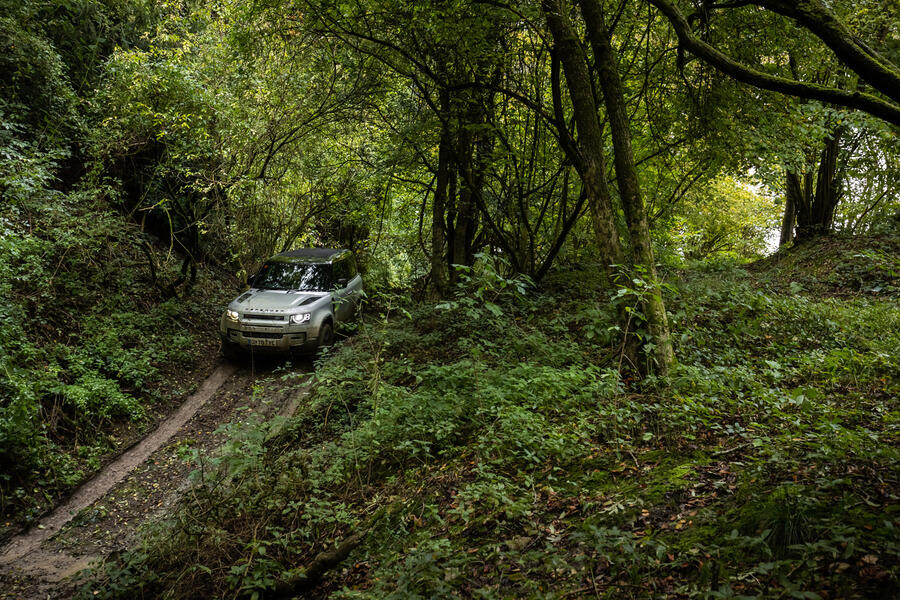 The technology on display is breathtaking – something we experienced again descending on what felt like cliff-edge drops over some of the steepest slopes where you have to fight every urge not to stamp on the brakes and trust the Hill Descent Control to keep everything under control.
You will come away from any day at LRE elated and exhausted in equal measure – not to mention ready to give a nod of respect the next time you see a Land Rover in an urban jungle.
Drive a vintage Jeep in the Cairngorms - Piers Ward
I'm cheating a bit here, I'm afraid, but I can blame geography. A home in Lincolnshire, a desire to drive around the Ardverikie Estate in Scotland and a car in the shape of a 1955 Willys Jeep (the M38A1 version, if you want to talk specifics) that's flat out at 45mph do not happy bedfellows make, so a trailer and a tow car must be involved in my plan. Even so, once you're up there, there's surely no finer way to celebrate 'the release'.
The weather can sometimes be beautiful up on the edge of the Cairngorms National Park, with lochs, hills and heather, and where man and machine can get back in touch with nature. There were few highlights of the past 15 months, but the way the natural world bounced back in the absence of man was one of the best – so what better way to celebrate that than an escape to a 45,000-acre countryside estate? Time it well and you will even avoid the midges.
Take a VW Camper to Camber Sands - Felix Page
Get some tinfoil around those Scotch eggs and make sure the cola is nice and flat: we're going on a road trip. Nope, not Route 66 or the North Coast 500 but the A21 from London to Camber Sands – arguably the UK's most picturesque beach.
I will concede that it's not the most physically demanding or dynamically rewarding schlep, so you might as well take things easy with a proper old-school Volkswagen camper van. You won't get there quickly, but you can sleep in it afterwards – and you can't make a cup of tea in a Caterham.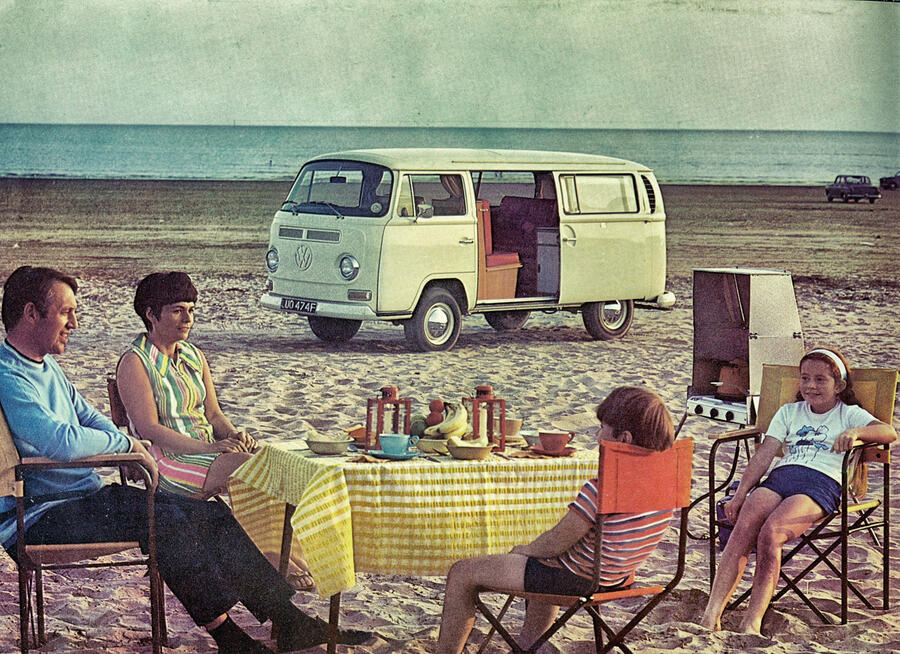 There's a range of fully equipped VW vans on offer throughout London on camperbug.co.uk, including newer water-cooled examples if you're not feeling particularly brave. Prices range from roughly £50 to £100 per night; just check the mileage limit to ensure that you can make it to the East Sussex coast. Surf's up and all that…
Day trip to the Isle of Wight - Steve Cropley
This isn't just a pipe dream but something I'm aiming to do before the school holidays start in earnest. My fancy is to step into my favourite car of the moment (any moment), the no-frills Porsche Taycan, and drive it with the Steering Committee from our place in the Cotswolds to Lymington in time to catch the 7.25am ferry to Yarmouth, eschewing the traffic-blighted A34 for the sinuous, ancient roads that take you south through Wiltshire. Having been braced by the morning sea air, we will arrive on the Isle of Wight in time for breakfast in The George at the end of the pier. Then we will drive down the A3054 to that extraordinary array of rocks, The Needles, hoping to beat the horde and even more for a stiff westerly breeze and picturesque action from the unbridled Atlantic. Then it will be back to town for coffee and messing about until the early afternoon, when we will catch the return ferry; and perhaps we will pause for late lunch at a familiar New Forest hotel. Tired but happy.
10 motoring events to attend
BICESTER SCRAMBLES All year round: The Bicester Scramble is a regular, informal get-together at the site of Bicester Heritage, a World War II RAF bomber station turned hub for several bespoke motoring businesses. There's even a brewery on site for your passengers' pleasure.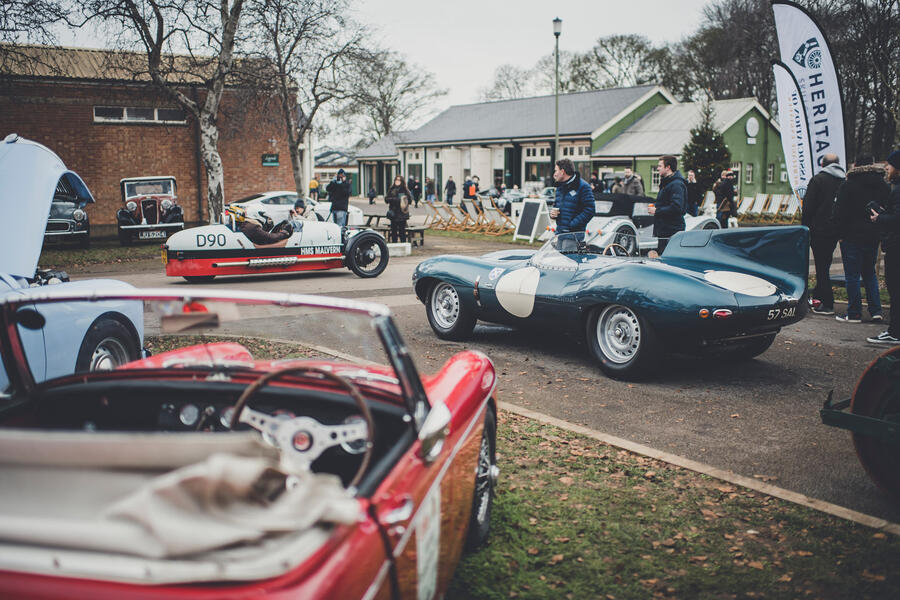 YORKSHIRE MOTORSPORT FESTIVAL 25-27 June: This new-for-2021 event will be the first event of its kind in the region. It will be centred on Yorkshire's first-ever closed-road hillclimb, running largely for pre-1986 machinery, but there will also be a concours, a car display and plenty more.
GOODWOOD FESTIVAL OF SPEED 8-11 July: Goodwood is the UK's biggest celebration of motorsport and automotive culture, held at the magnificent country estate in West Sussex. It's the perfect place to see the world's most hallowed road and race cars for yourself.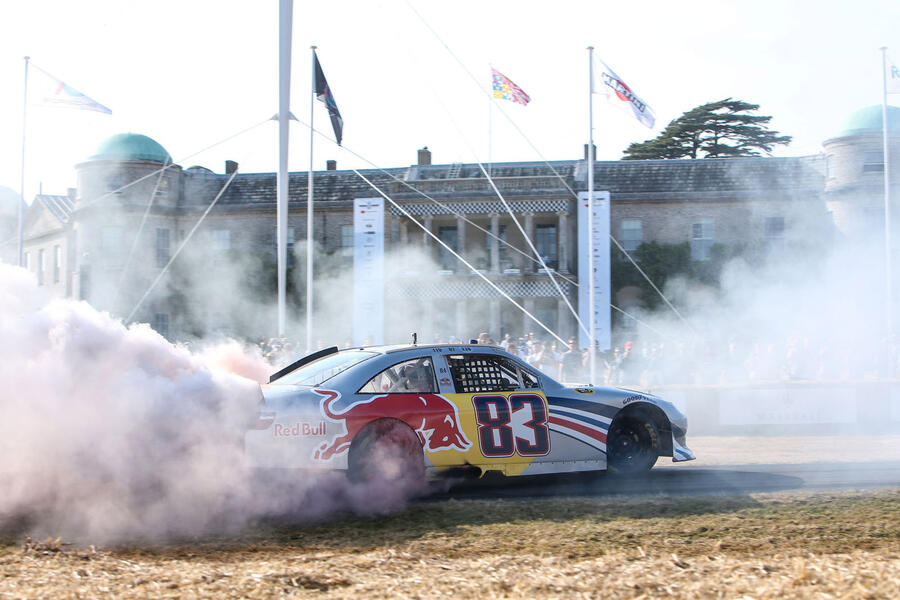 BRITISH GRAND PRIX AT SILVERSTONE 18 July: This has been one of Britain's biggest motoring occasions since it became the first-ever F1 championship race in 1950. After last year's event was held behind closed doors, it will be incredible with the world's best F1 fans filling the grandstands.
LONDON E-PRIX 24-25 July: Formula E will finally, belatedly return to the UK this summer after five years away, swapping its old track in Battersea Park for one that runs around – and, uniquely, inside – the Excel exhibition centre in the old Docklands beside the Thames.
FESTIVAL OF THE UNEXCEPTIONAL 31 July: Fancy showing off your ordinary or maligned classic car? This event, now held at Lincolnshire's Grimsthorpe Castle, gives them the pedestal they deserve. It's very proud of being thoroughly ordinary and utterly brilliant because of it.
BEAULIEU SUPERCAR WEEKEND 7-8 August: The Beaulieu Estate in Hampshire's beautiful New Forest has held its own supercar weekend annually for a decade now, giving us enthusiasts the chance to see more than 900 of the world's most desirable cars up close.
BTCC AT THRUXTON 29 August: Tin-top racing can bring all sorts of thrills and surprises, particularly in the British Touring Car Championship, and what better way to experience it than at the UK circuit with the highest average speed of the lot?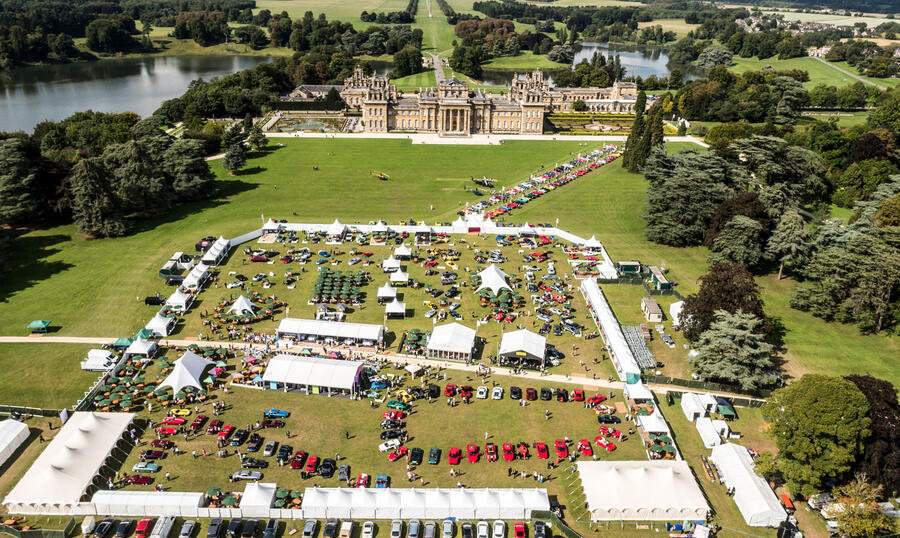 SALON PRIVE 1-5 September: Dust off your finest attire (it still fits after lockdown, right?), because Salon Privé is the UK's most anticipated automotive garden party, where you can see priceless classic cars and modern icons on the lawn of Oxfordshire's Blenheim Palace.
5 NATIONS BRX AT KNOCKHILL 25-26 September: The British Rallycross Championship is still alive and kicking, with a new championship format bringing top-level action to Knockhill in Fife. It also features EVs and ICE rivals going head to head.
READ MORE
Industry analysis: post-lockdown car sales boost looking unlikely 
Out of the woods? How car dealers will operate after lockdown 
https://www.autocar.co.uk/car-news/featu...try-summer