12-28-2021, 08:11 AM
The electric delivery van that saved Christmas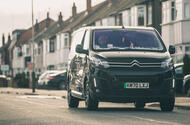 We hit the road in a Citroën e-Dispatch to distribute a full load of emission-free festive cheer
Not sure about you, but the familiar sound of an idling diesel engine outside my door normally corresponds with a debit, marked 'AMZN', from the family bank account. But this month, I fear, a near perma-rattle from successive vans outside chez Hucknall will be the soundtrack to our pre-Christmas period, as online ordering goes into overdrive.
We won't be alone. With the tabloids warning of empty shelves spoiling our traditional December feeding frenzy at the shops, it's no surprise that online deliveries will soar this year. According to parcel carrier Yodel, 31% of us are expected to do our festive shopping from the web, compared with just 7% in 2020.
Whatever side of the great EV debate you fall on, the benefits of electrified transport to short-haul, multi-drop carriers making 100-plus deliveries per day must be considerable. Zero noise (technically, drivers should turn off their engines when delivering to you, but few do), lower pollution and, from a driver's point of view, ease of operation, with no clutch pedal or gearshift to contend with 1000 times a day. And that's before you factor in the cost of diesel at an all-time high.
Of course, the big carriers are already on the case. Last year, Amazon announced it was buying 1800 electric vans from Mercedes-Benz to supplement its European delivery fleet, and in the UK, DPD has just bought 100 new e-vans, taking its electric fleet to 600 vehicles in total.
But what about the little guy, the owner-driver? In my part of the world, 100 miles north of the capital, their unbranded vans are the ones I see the most of. And more often than not, they work for the carrier Hermes, which, outside of London, relies on a vast network of freelance drivers operating their own vehicles to make deliveries.
To see if my e-van theory carries any weight (sorry…), Hermes has kindly offered to take me on as a driver for the day at their central Leicester hub, and Citroën has provided its latest e-Dispatch in which I am to make a rather large number of house calls in the city.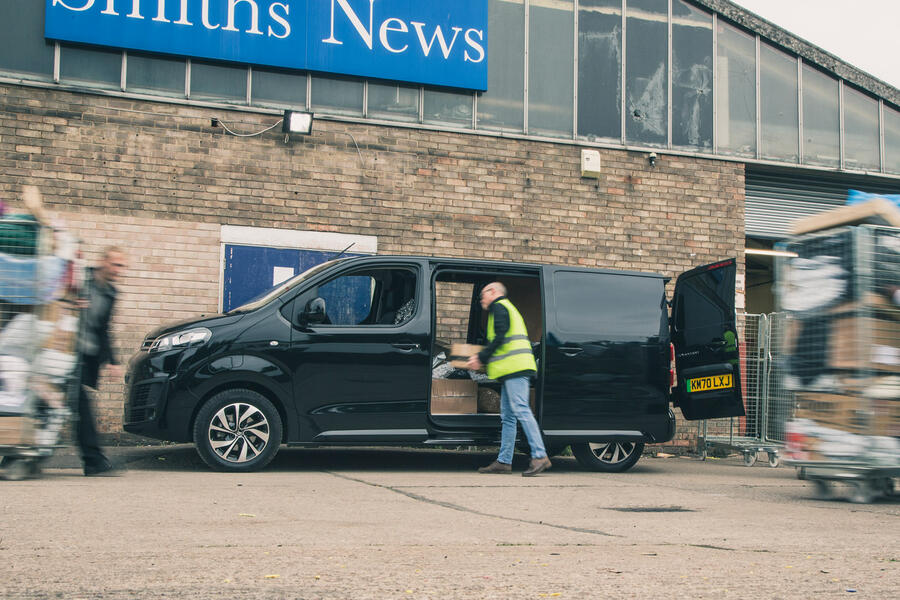 We've chosen the e-Dispatch from the mid-size van class because of its competitive pricing (starting from £28,250 after the government's £6000 plug-in grant), a one-tonne payload and a class-topping 205-mile WLTP range. Apart from the Citroën's sibling alternatives from Vauxhall and Peugeot, Mercedes' e-Vito and Volkswagen's e-Transporter are your only other options in this class, but they cost more, carry less and won't travel as far on a single charge.
I must admit to feeling a tad vulnerable when I pitch up in my gleaming black 21-plate van at Hermes' central Leicester hub to start my shift. On either side of me is a Transit and a Sprinter, each of which are, shall we say, care-worn, and look like they've been driven to the moon and back. Their drivers are emptying cages piled high with parcels that have started their journeys at various Hermes hubs around the country and, for this region, have been sent to a main sorting depot at Coventry. From there, the Leicester deliveries are picked and sent on a truck to 'my' hub for deliveries around the city.
To save Hermes' blushes and my inevitable incompetence at performing the most basic delivery tasks, I'm accompanied today by seasoned hand Adam Ludkin, who will be my guide and mentor. As a diesel van driver, Adam is also keen to learn if an e-van would fit into his world and offer cost and drivability advantages if he were to make the switch. He's promised not to laugh when I don a Santa hat as we (hopefully) deliver Christmas cheer around the city.
This whole van delivery thing takes me back. As a car/driving-mad 20-year-old, I joined a same-day courier firm in the mid-1980s, delivering everything from design sketches to pallets full of print material across the country. So there's a bit of a nostalgia rush as I stand in the back of the e-Dispatch, arranging the parcels in address order as Adam scans each one off the cage. Adam's mates are intrigued by the e-van. Some are sceptical (range anxiety and battery life the main concerns), while others are tempted by the prospect of not having to shell out for another tank of eye-wateringly expensive diesel.
Either way, since most of them own their vans outright, the biggest cost implication of running an e-van will be its purchase price and whether or not other savings will manage to offset that over a period of time.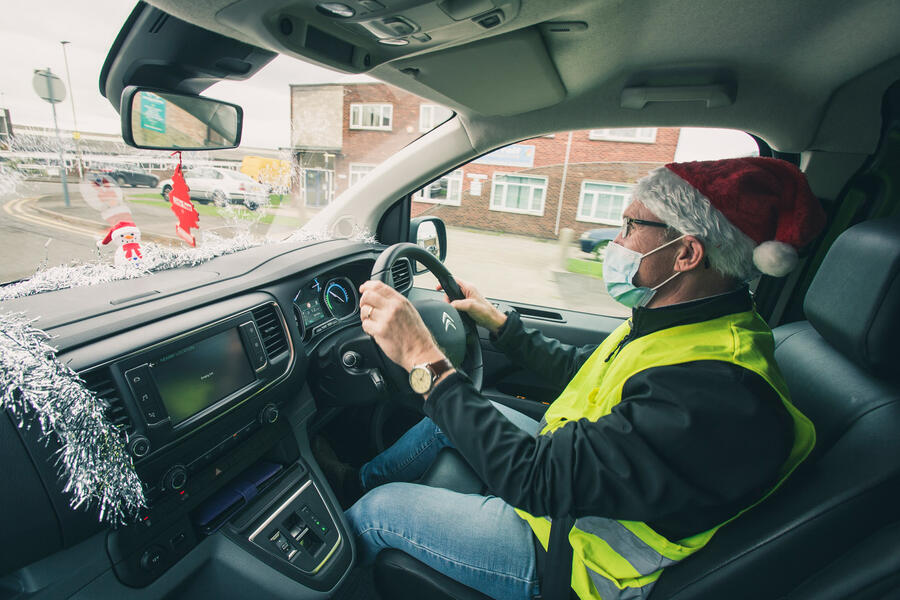 With tinsel dressing my dash-top, a very smelly Magic Tree dangling from my rear-view mirror and Sid the Snowman gazing out from behind my windscreen, we're in festive spirits as we head towards our first deliveries in Eyres Monsell, to the south of the city. Adam is genuinely in awe at how silent and quick off the line the Citroën is, while I'm more preoccupied by the drop in range it's shown. I had used it to run a brief 24-mile errand the previous evening and it shed 44 miles, admittedly in the low temperatures batteries don't like, but also set in Eco mode with maximum brake regeneration deployed. I'm keeping a watchful eye on the range gauge.
Do I really need to, though? After dropping off our first consignment on Glenhills Boulevard, we're off to the next… on Glenhills Boulevard. "Sometimes I think it would be quicker to walk," says Adam, as we rapidly pick off around six deliveries on the same road, each time marvelling at how easy/clean/ sociable the e-Dispatch is versus a manual-geared diesel van. Fact is, Adam reckons we're unlikely to cover more than 30 miles today making the 80 deliveries we've loaded; even with 100-plus drops, that's unlikely to rise much above 50 miles. And while some drivers will cover up to 70 miles in a day with deliveries further afield, none would be compromised by this van's range on a full charge.
At the moment, Christmas has arrived early, because the range seems to be increasing. Our constant start/stop work, along with judicious use of brake regen, has added at least two miles to the 10 we've covered so far. And from a driver's point of view, the e-Dispatch is simplicity itself; with a bit of anticipation, you hardly need to bother the brake pedal, and with maximum torque from almost standstill, the van is just the kind of nippy and silent partner that would make light work of what has to be the most repetitive type of driving work I've ever experienced.
With photographer Luc snapping away, it's taken me quite a bit longer than the normal three to four hours Adam would need to complete his round, but with the e-Dispatch's range still showing just shy of 100 miles, it could probably get me home and back and complete another shift tomorrow. Purchase cost aside, this Citroën – and others like it – is a compelling argument for electrifying home deliveries in urban areas. Perhaps then I can look forward to a rattle-free Christmas.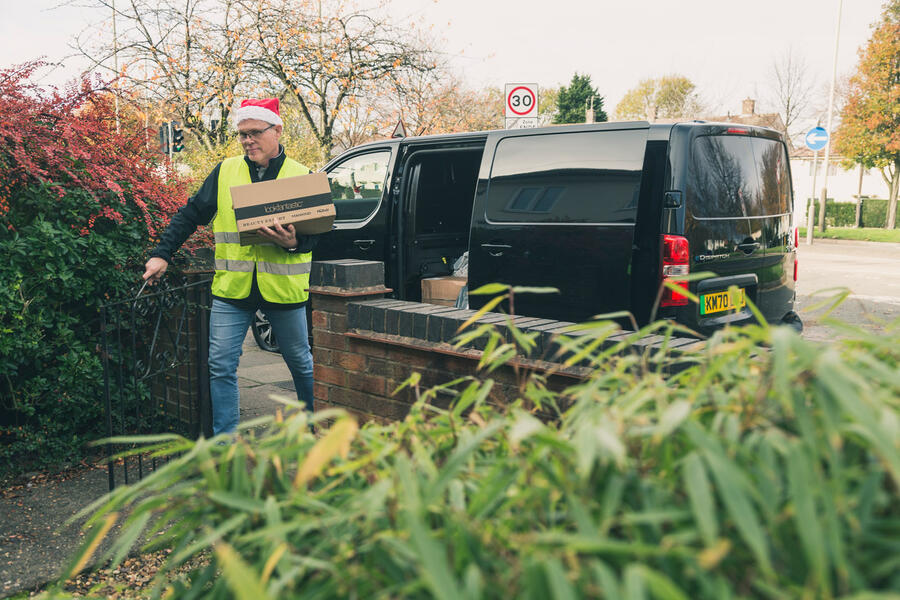 The cost of making the switch
Adam Ludkin is a self-employed driver for Hermes who runs his own 2.0-litre diesel Ford Transit. Ludkin recently had to spend £460 on the near-20-year-old van – currently approaching 160,000 miles – with a new clutch still needed. "I'll do that job myself, which will save around £300," he says. "But there will always be something to fix or replace as it gets older – and that's in addition to the £80 of diesel I use each week."
There's no getting away from the considerable investment Ludkin would need to make were he to go electric, even after the government's plug-in grant has been applied. The Citroën e-Dispatch starts at £28,250 for the short-wheelbase XS Enterprise model with a smaller, 50kWh battery, which trades 350mm in load length and some standard equipment, compared with our top-flight medium-wheelbase test van with its 75kWh battery, costing £45,701 after the grant.
Ludkin would also need to invest from around £450 on a home charger to ensure his van was match fit for each day's delivery shift.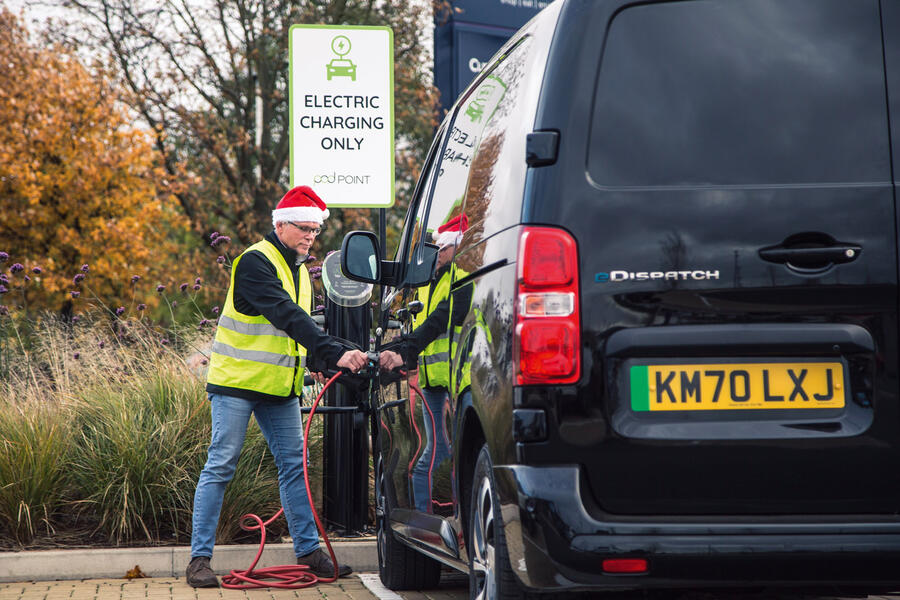 Hermes goes electric
Hermes has had an all-electric fleet in London (where its couriers are employed directly) for some years. The company is now expanding its e-van strategy as part of a pledge to become net zero by 2035, and it is introducing e-vans to its national ParcelShop network as the charging infrastructure develops.
This will happen in two phases, the first starting this month with 55 Mercedes e-Sprinters to cover Lakeside, Enfield, Normanton, Peterborough, Southampton, Nottingham, Swindon, Carlisle and Tyneside. Between January and March, these will be complemented by a further 113 e-Sprinters.
Simon Hucknall
https://www.autocar.co.uk/car-news/featu...-christmas