05-06-2021, 01:31 PM
The greatest motor racing dynasties ever
When driving fast is the family business, which clans stand out above the rest? These are our picks
Going into the family business can often be a stressful and relationship-fracturing decision, but for some it's the most natural thing in the world to follow in the footsteps of a parent or a sibling.
This is as true in motorsport as anywhere else, and over the decades there are numerous cases of close relations hitting the circuits and the stages. However, some families take it more seriously than others, with generations of racers more or less being born with a steering wheel in their hands. Some have been more successful than others, with family trophy cabinets groaning under the weight of silverware, while others have struggled to make a mark, this time under the weight of expectation.
So which are the greatest dynasties? Well, we've concentrated on four-wheeled motorsport for this list (apologies to the Dunlop and Marquez fans out there), so here are our top ten picks.
Andretti
If the USA were to ditch its republic and start a monarchy, then it's quite likely the Andrettis would be its royal family. Mario and son Michael would arguably be its King and Prince Regent, having amassed five Indycar titles, and a Formula One world championship between them from the late Sixties through to 2007. They even clocked up a Le Mans podium when sharing a Porsche 962 in 1983, then finished the same race sixth in 1988, this time with the addition of Michael's brother, and fellow Indycar driver Jeff on co-driving duties.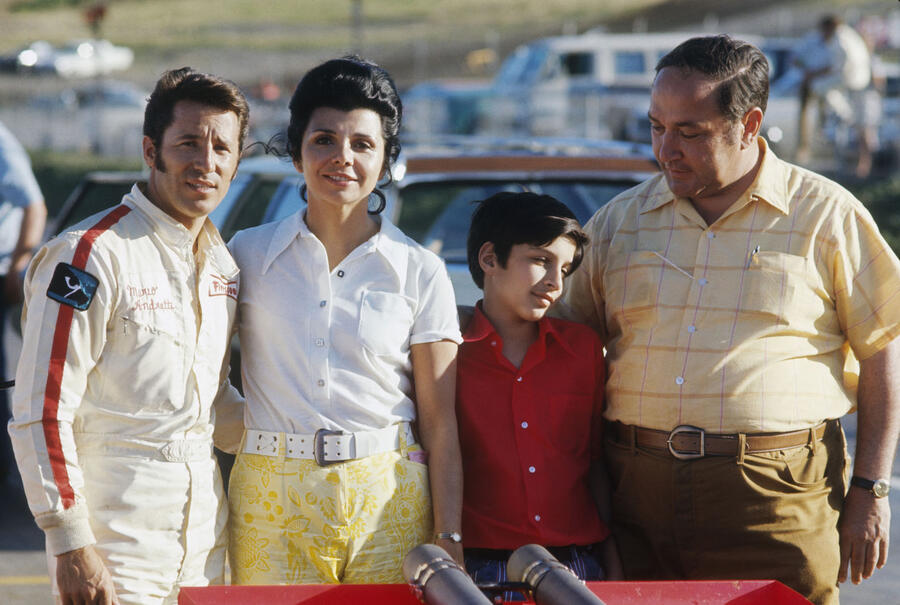 In the early days of Mario's career he also raced against twin brother Aldo, whose sons Adam and John also went into the family business, with the latter taking wins in NASCAR, Indycar and sportscars. Now there's a third generation of Andrettis, with Michael's son Marco having already racked up two wins and twenty podiums in Indycar since making his debut in 2006, while John's son Jarett is plying his trade in the IMSA sportscar series.
Brabham
When Jack Brabham made the move from Australia to the UK in 1955 he kick-started a motor racing dynasty that continues to this day. Jack's achievements are well documented, but it's always worth restating that not only did he win the F1 world title three times, his last championship was secured driving a car made by his team and bearing his own name - the first, and currently only, time this has been achieved.
Despite this he found the time to have three sons - Geoff, Gary and David. Geoff concentrated on America, competing in Indy Cars and then winning four consecutive IMSA GT sports car titles with Nissan between 1988 and 1991. Younger brother Gary was British F3000 champ in 1989 and won the Sebring 12 hours three years later. David was no slouch either, with spells in F1 either side of his British F3 title and 2009 Le Mans win with Peugeot.
The racing legacy continues with Geoff's son, Matthew, who has raced in Indycar and is a two-time Stadium Truck champ in the USA. David's son Sam raced in British Porsche Carrera Cup and can claim an even stronger dose of racing DNA as his mum is the sister of Kiwi Mike Thackwell, sometime F1 racer and 1982 F2 champion.
Earnhardt
In many respects the Earnhardt's are as much a part of the fabric of NASCAR as the Tarmac at the Daytona International Speedway. The first motorsport family to span four generations, it all started with North Carolinian Ralph Earnhardt, who began racing in 1949 and racked up over 350 wins across various classes in the following two decades. Yet it was son Dale who was the real star.
Known as the 'The Intimidator', the moustachioed Earnhardt racked-up seven NASCAR titles and 76 wins before being killed in a last-lap crash at the 2001 Daytona 500 (an accident that kickstarted the widespread use of the HANS device). His legacy continued, however, with sons Kerry and Dale Jr, the latter winning 26 NASCAR races since starting out in 1999. Their sister Kelley raced too, only giving up to run the NASCAR squad she co-owns with Dale Jr.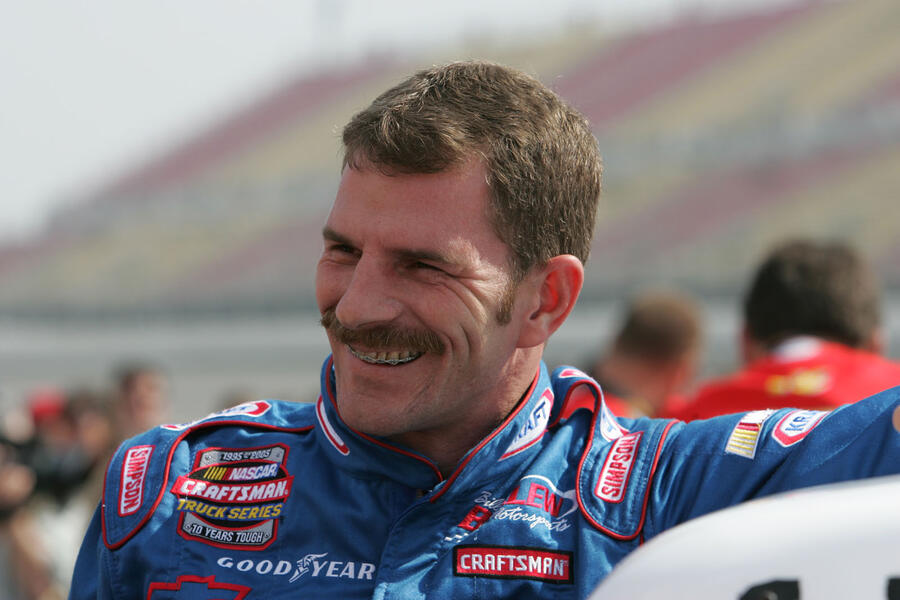 The fourth generation of Earnhardts consists of Kerry's sons Bobby and Jeffrey, who (as you'd expect) race in NASCAR, although so far with considerably less success than grandfather Dale.
McRae
There's clearly something in the water in Lanarkshire, Scotland, because this is home to one of the most famous motorsport clans in rallying. It all started with Jimmy, who took up rallying in his early 30s as a hobby and a release from the daily grind of his plumbing business. He turned out to be pretty good. From 1976 until his retirement from full-time competition in 1989 he won five British Rally Championship titles, and notched up a couple of WRC podiums along the way. He also had a couple of sons that did rather well as well.
Obviously much has been written about his eldest Colin, what with his 1995 world title, 25 WRC victories and status as the 'fastest ever to drive a rally car', but his younger son Alister was pretty handy too. He lost out to Richard Burns in the fight for the 1993 British crown, but finally won it in 1995 against arguably stiffer competition. His time in the WRC never resulted in the wins his talent deserved, always being in wrong car at the wrong time, plus he never quite recovered from the loss of momentum in his WRC career when a works drive in the Ford Escort RS Cosworth was stymied by the incoming Carlos Sainz, who was paranoid he might leak vital information to arch-rival Colin at Subaru.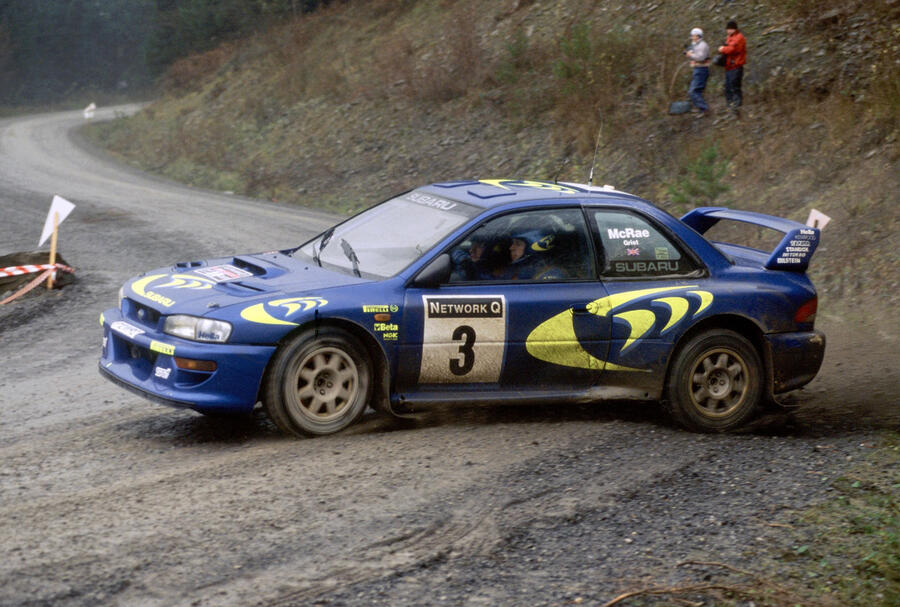 Still, amends could soon be made as Alister's 16-year old son, and the third generation rallying McRae family, is already starting to look like the real deal.
Schumacher
Until Sir Lewis Hamilton started re-writing the record books last year, Michael Schumacher was the most successful Formula One driver of all time. His achievements are well known, but so jaw-droppingly dominant was the German that it's often worth revisiting the statistics. So, in a career that spanned from 1991 to 2012 (with a brief three year hiatus between 2006 and 2010) he rattled off seven world titles, 91 race wins, 155 podiums, 77 fastest laps and 68 pole positions.
With a record like that you'd have thought any family members would plough their own furrow elsewhere, so as not to draw unfavourable comparison. Not so Michael's younger brother Ralf, who joined his brother on the F1 grid in 1997. In the end he carved out a decent 10-year career, notching up six wins for Williams along the way. The Schmacher brothers also have a step brother, Sebastien Stahl, who is a GT racer and regular competitor in Germany's VLN series based at the Nurburgring.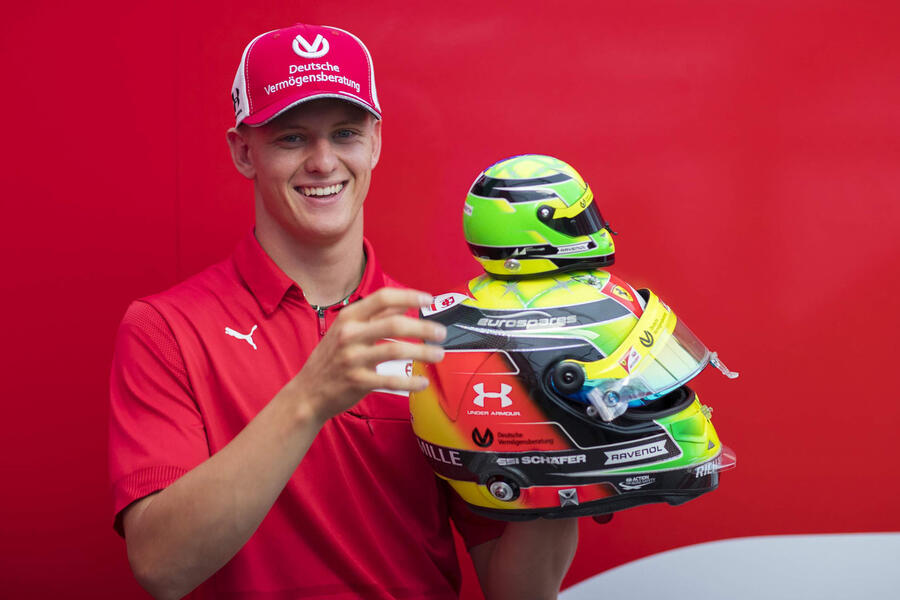 As for the next generation of Schumachers, Michael's boy Mick is now a Haas F1 driver having won the F2 title in 2020, while Ralf's 19-year old lad David is about to tackle his third season of F3.
Petty
Rivalling the Earnhardt's as the first family of NASCAR, the Petty name is etched into the core of the sport. Richard Petty remains the most successful driver the sport has seen, with seven titles and a staggering 200 victories across a career that spanned from 1958 to 1992. 
Known simply as the 'The King' and always racing with the number 43 on the side of the car, his achievements even overshadow those of his father Lee, who was arguably the first big star of NASCAR, winning three championships and claiming the first ever Daytona 500 win. Richard's younger brother Maurice raced in the early Sixties but soon turned his hand to building engine's for the family's Richard Petty Racing outfit.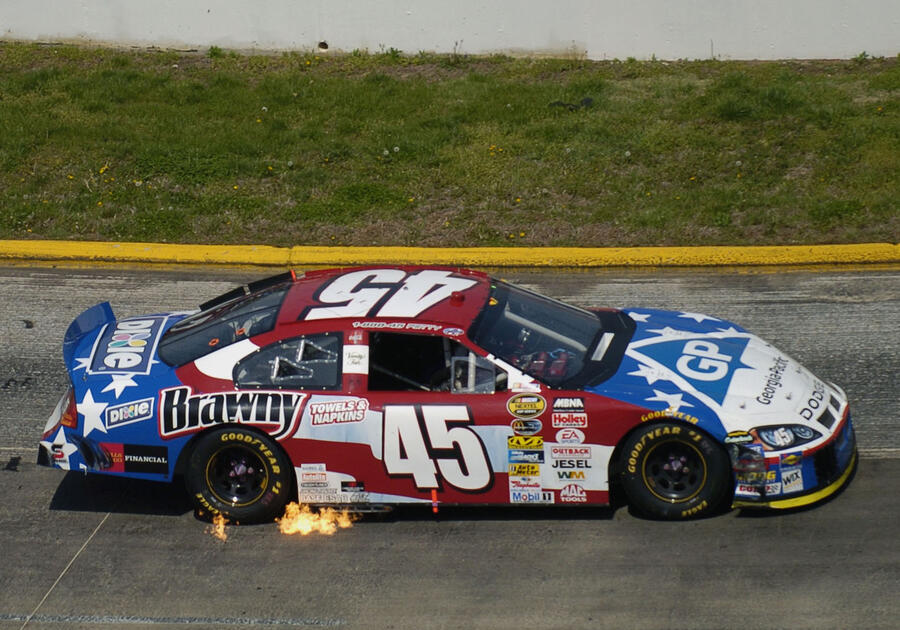 Kyle Petty followed in his father's and grandfather's wheel tracks, and while not nearly as successful he notched up 8 wins and over a hundred podiums. His son Adam became the fourth generation Petty to pitch up into the NASCAR paddock, but his undoubted talent was never realised after he was killed in a practice crash during the 2000 season aged just 19 years old.
Hill
The Hills don't have as much of a sprawling motor racing family tree as some here, but their achievements make up for a lack of entries. Graham Hill's two world championships and 14 race wins (five of which were 'Mr Monaco' victories around the streets of Monte Carlo) are well known, but he also added the Le Mans 24 hours and Indianapolis 500 to these achievements. It's these latter two plus the F1 world title and/or (depending on your point of view) the Monaco prix that gave him the fabled 'Triple Crown' of victories that no other driver has yet matched (although Fernando Alonso is an Indy 500 win away).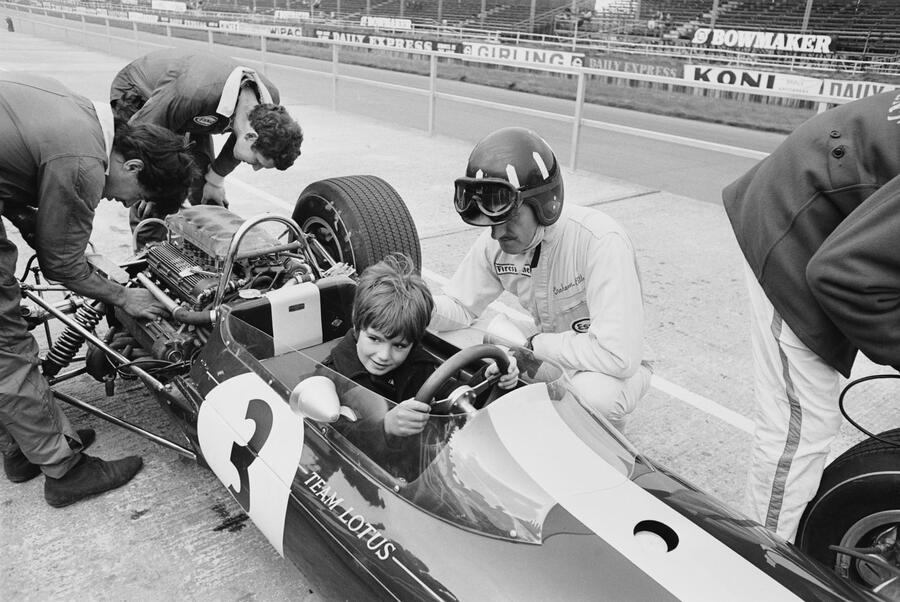 Son Damon wasn't as wide-ranging in his victories, but his 1996 F1 world title for Williams made him the first, and so far only, child of a world champion to win the crown himself. For a while it looked like there might be a third generation of the family in F1 after Damon's son Josh got behind the wheel. He started promisingly with a Ginetta junior championship win in 2008, then victories in Formula Renault in 2011 and 2012. Yet Hill turned his back on motorsport halfway through the 2013 European F3 season to concentrate on a career in music.
Moss
Everyone knows the story of Stirling Moss, one of the most famous and gifted racers ever, often pigeonholed as 'the best driver never to win the Formula One world championship'. His achievements and speed were legendary, but then so they should be with the motorsport genes he inherited. His father Alfred Moss was a racer too, although like most in the 1920s he did it for fun - his real job was being a dentist. Even so, he raced at the fearsome Brooklands circuit as well as numerous trials and hill climbs, while in 1924 he entered and completed the Indy 500.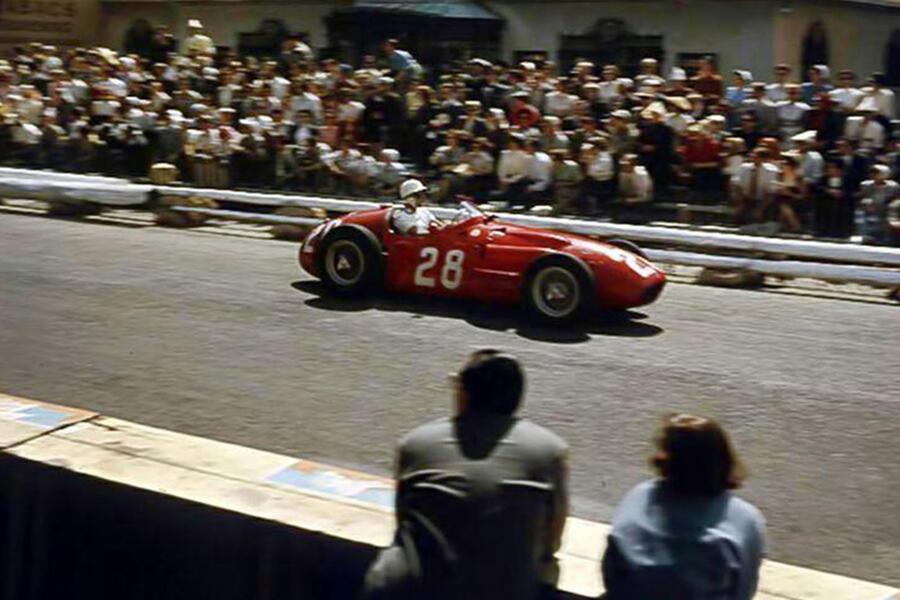 Stirling's mother Aileen also competed in hill climbs, perhaps inspiring her daughter, and Stirling's sister, Pat, to abandon horses for horsepower. While Stirling stuck to the circuits, Pat hit the special stages, driving factory-backed cars for BMC, Saab, Lancia and Alpine among many. She scored numerous top results, including an overall win in the gruelling Liege-Rome-Liege rally in an Austin Healey 3000, as well as podiums on the RAC, Safari, Sanremo and Acropolis rallies. She then extended the racing family by marrying Saab legend and twice winner of the Monte Carlo rally, Erik Carlsson.
Unser
The Americans really do racing dynasties better than most, and should you need proof while here's another: the Unsers. The family made its name at the Pikes Peak Hillclimb, where over the years three generations of Unsers have secured 26 overall wins. Brothers Louis, Joe and Jerry were the first to try racing at the turn of the last century, but it was Jerry's four sons that would go on to really make the family name. Jerry Jr, the eldest, died practising for the 1959 Indy 500, but not before he'd one the 1957 USAC Stock Car championship, while twin brother Louie gave up driving to go into management.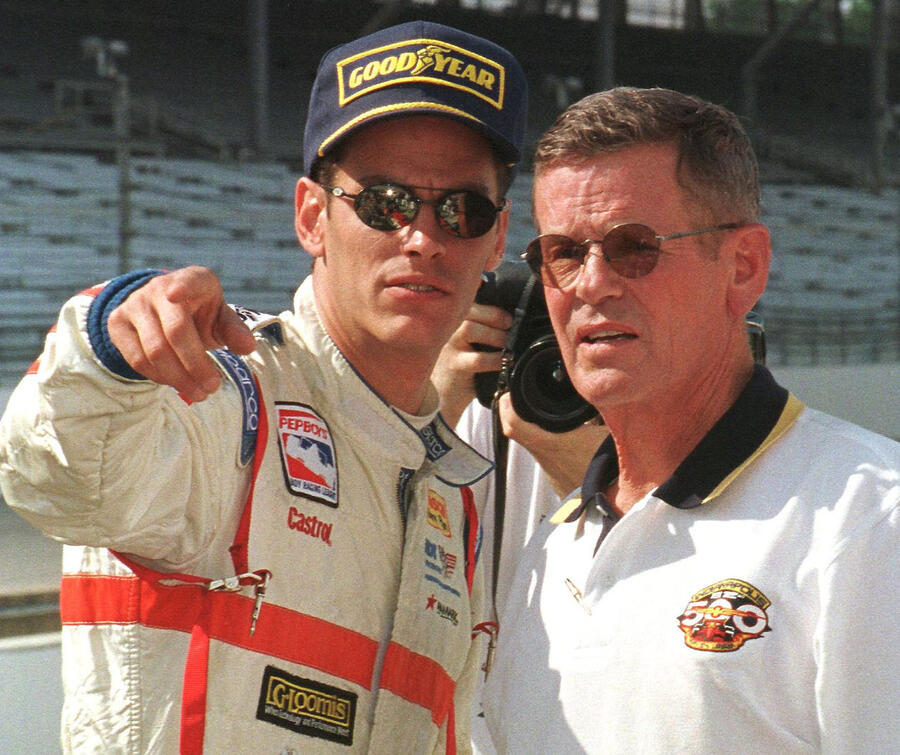 Yet it was younger brothers Bobby and Al that became the biggest US motorsport legends, racking up five Indycar titles and seven Indy 500 wins between them, while Bobby even scored a couple of F1 starts in the late Sixties. His sons Bobby Jr and Robby have raced, with the latter competing on and off in Indycar, while his daughter Jeri is a multiple class winner at Pikes Peak. Al's son, Al Jnr, won the IndyCar series and the Indy 500 twice each, while his son Al the Third (Americans love to recycle a name) dabbled in lower formula. Incredibly there are more racing Unsers, but there's simply not the space to list them all….
Solberg
Teenage sensation Oliver Solberg has been grabbing the headlines recently with his eye-catching performances for the Hyundai WRC team, but he's just the latest addition to a vast rallying family. Most will know Oliver's father Petter as the 2003 world rally champion (he also has two world rallycross titles to his name, as well as a Norwegian rally championship and national radio-controlled car crown) who's almost as famous in Subaru colours as Colin McRae.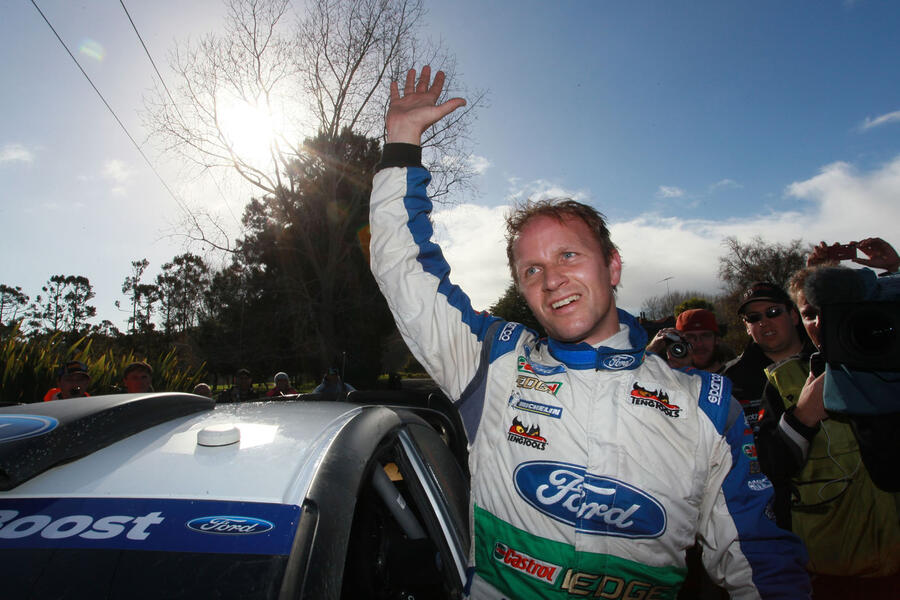 Petter's wife (and Oliver's mother) is Pernilla Walfridsson, one of the best female rally drivers of her generation and daughter of Seventies Volvo ace Per-Inge and niece of Swedish Junior Rally Team stalwart Stig-Olov. Then there's Petter's older brother Henning, who is a five-time Norwegian rally champion and scored six WRC podiums between 2006 and 2009, occasionally beating Petter along the way. Henning's step son is in the business too - he's Pontus Tidemand, the winner of the 2017 WRC2 title in a Skoda Fabia R5.
Image credits: Getty images
READ MORE
Autocar's favourite racing drivers: John Miles
The ten best Super Tourers race cars ever
https://www.autocar.co.uk/car-news/motor...sties-ever