05-25-2021, 02:48 PM
The only way is up: F1 rookie Yuki Tsunoda on his need to improve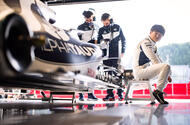 Following another disappointing race, we speak to the people helping AlphaTauri's rookie get his season going
Two months ago, Yuki Tsunoda headed into the Formula 1 season full of optimism and surrounded by buzz after his accomplished performances in pre-season testing. The Honda protege absolutely looked and felt the part as a grand prix driver.
Despite underachieving in qualifying for the season-opening Bahrain Grand Prix and briefly slipping down to 17th, he put in an accomplished drive to recover to ninth and score points on his debut. Since then, though, things have gone downhill alarmingly, and a driver whose explosive radio messages and attacking style made him a breath of fresh air is getting noticed for all the wrong reasons.
A crash in qualifying for the second race of the season at Imola was followed by struggles in Portugal and then the foolish suggestion, made in public in a television interview, that his car might not be the same as experienced team-mate Pierre Gasly's after qualifying only 16th in Spain.
His confidence dented and after some uncomfortable talks with the Red Bull-owned AlphaTauri team (with Tsunoda admitting that he regretted what he had said), the last place he needed to go next was Monaco.
"I realise I need to build it up slowly, not quickly," said Tsunoda of his approach heading into the weekend, his first ever experience of the tortuous Monaco track. He then slapped the wall in the second free practice session. That earned him a rebuke from Red Bull's formidable motorsport advisor, Helmut Marko, who said "he should learn to have some discipline".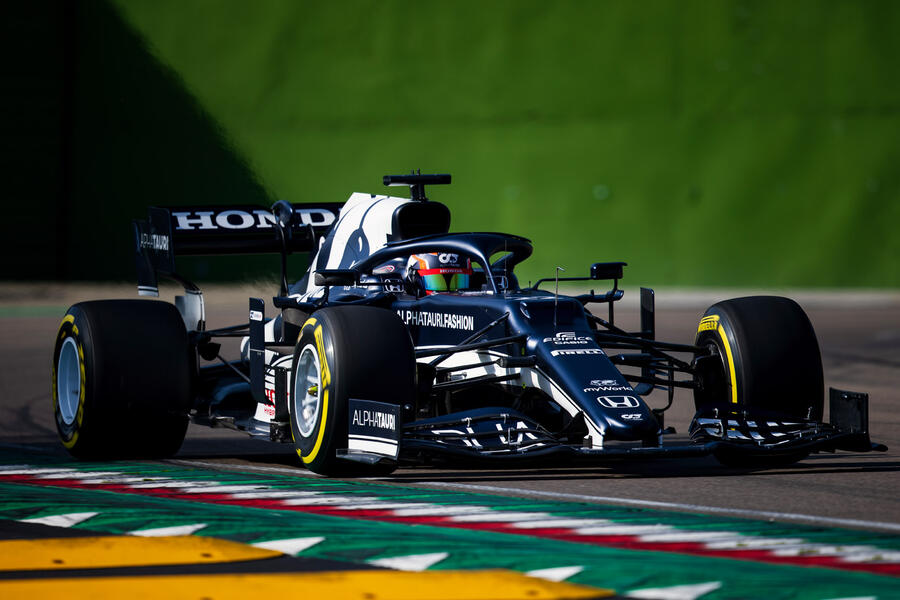 Tsunoda never really recovered from the loss of practice laps and finished 16th in the race, 10 places behind team-mate Pierre Gasly. What he called the "reset" in Monaco didn't work, so what now?
Tempting as it might be to conclude that Tsunoda is out of his depth, promoted to F1 too early by Honda because of a desire to run a Japanese driver, the facts don't entirely back that up. He earned his place in F1 with a good junior record, winning Formula 4 in Japan in 2018, then winning races in Formula 3 the following year and Formula 2 in 2020. While he might have benefitted from another year in F2 and a championship challenge, he had nonetheless made a big impression.
What's unquestionable is that he still has some work to do at the top level - as you would expect for someone who only turned 21 earlier this month.
When he first tested for AlphaTauri last year, first in a 2018-specification car then in the 2020 machine in Abu Dhabi, there were genuine concerns about his maturity and approach even among members of a team that's accustomed to running rookies. He eased those concerns with further tests over the winter and in pre-season, but his troubled start to the season means things now could go either way.
He certainly has ability and speed, so now it's a question of how he adapts to the rude awakening he has had in F1. He admits that it has been harder than he expected, but he wouldn't be the first driver to experience that. Some learn the tough lessons and apply themselves, others never get back on track and quickly slide off the F1 grid.
But he deserves a chance to make amends. In F1, aerodynamics are pushed to the limit, making the cars very sensitive to varying wind conditions, and the tyres are also incredibly difficult to get into the right window, particularly for a qualifying lap. Both are among the challenges Tsunoda has struggled to adapt to.
But in a season when vastly experienced race-winners such as Fernando Alonso and Daniel Ricciardo have struggled with switching to new teams, a rookie deserves the benefit of the doubt.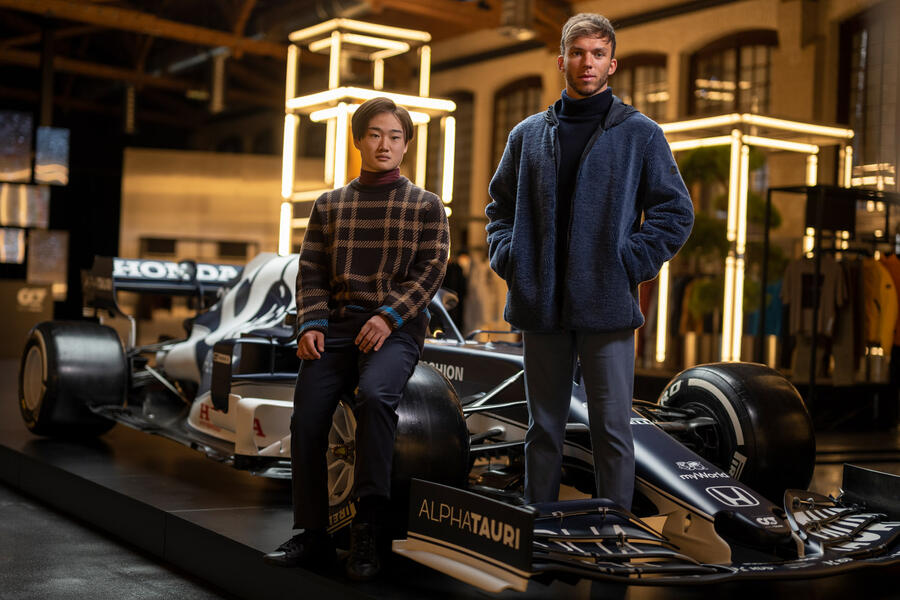 "We're pragmatic about it," says AlphaTauri technical director Jody Egginton of Tsunoda's setbacks. "You can have a bad weekend or a bad session, but you have to address it head on and say 'how are we going to improve?'.
"Here he's missing track time. In Barcelona, he just didn't get it together in qualifying. There are reasons for everything; it's about dissecting it, understanding it and being clear with him on what he needs to address.
"Young drivers go through these phases, and there's no reason to believe we can't move it forward."
It's now down to Tsunoda to do so. There's certainly a driver capable of success in F1 there, but in a raw and unrefined form. His first five races have brought him down to earth painfully, but there have also been signs of the very real ability that he showed during pre-season testing. Rookies should be judged initially by their peaks, but they must become more consistent over time.
Monaco was the worst possible place for Tsunoda to go after the low in Spain, and he's hardly the first driver to be caught out by its unforgiving walls. But this must be the low point from which he rebuilds.
He certainly has the potential to do so.
Edd Straw
READ MORE
Ex-Formula 1 president Max Mosley dies aged 81 
Breaking: Formula 1 to hold sprint qualifying 
https://www.autocar.co.uk/car-news/motor...ed-improve