02-17-2022, 10:42 PM
Triumph reveals first electric TE-1 motorbike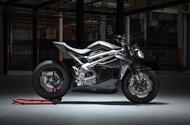 The British motorbike manufacturer partnered with Williams Advanced Engineering to design the e-motorbike
​British motorbike manufacturer Triumph has revealed the full prototype of the 170kW TE-1, which previews a possible future high-performance electric bike.
The Project Triumph TE-1 has been developed through a collaboration between Triumph, automotive technology firm Williams Advanced Engineering (WAE), Integral Powertrains and the University of Warwick. Various elements of the concept have been shown in recent months, but the prototype TE-1 is now ready for testing.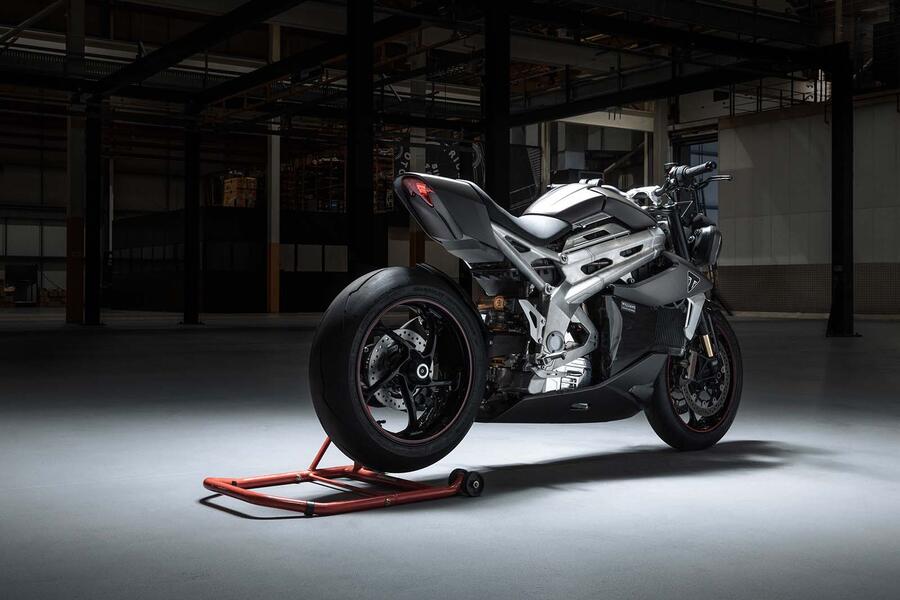 Over the next six months the prototype will undertake rolling road and track testing which will help Triumph with the final set up and calibration of the demonstrator TE-1. 
The WAE-built battery pack incorporates dedicated cell packaging for optimum centre of gravity, vehicle control unit, DCDC converter, integrated cooling, charge port, and styled carbon covers. 
Triumph says the WAE developed powertrain "will set new standards for electric bike performance, with class-leading power, efficiency, charging time and range".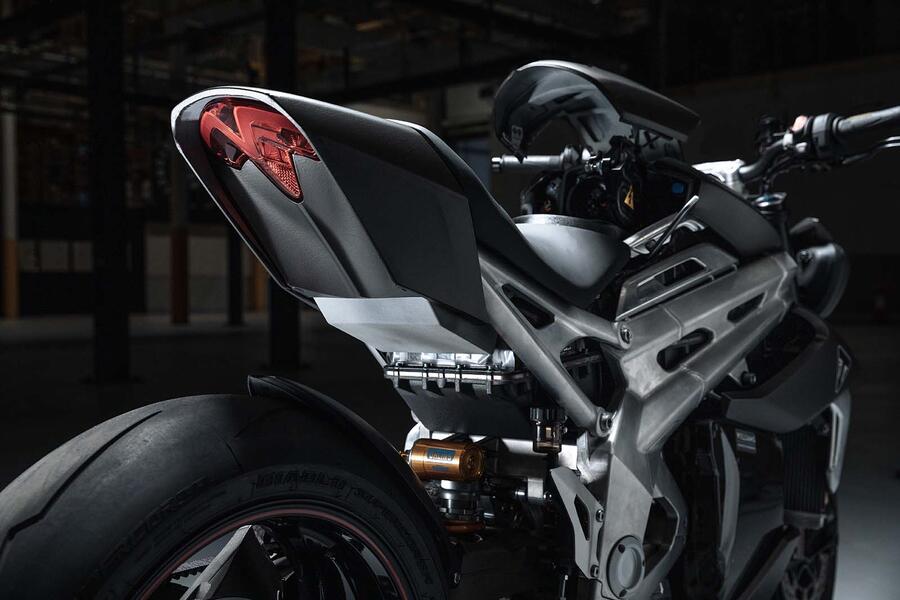 The battery has a peak power of 170kW (228bhp) with a continuous output of 90kW (121bhp) and a capacity of 15kWh. This enables the motorbike to deliver 130kW (174bhp) of peak power and 80kW (107bhp) of continuous power. 
The TE-1's 360-volt system also enables a fast charging time of under 20 minutes for a 0-80% charge, although it has yet to give full details on charging speed.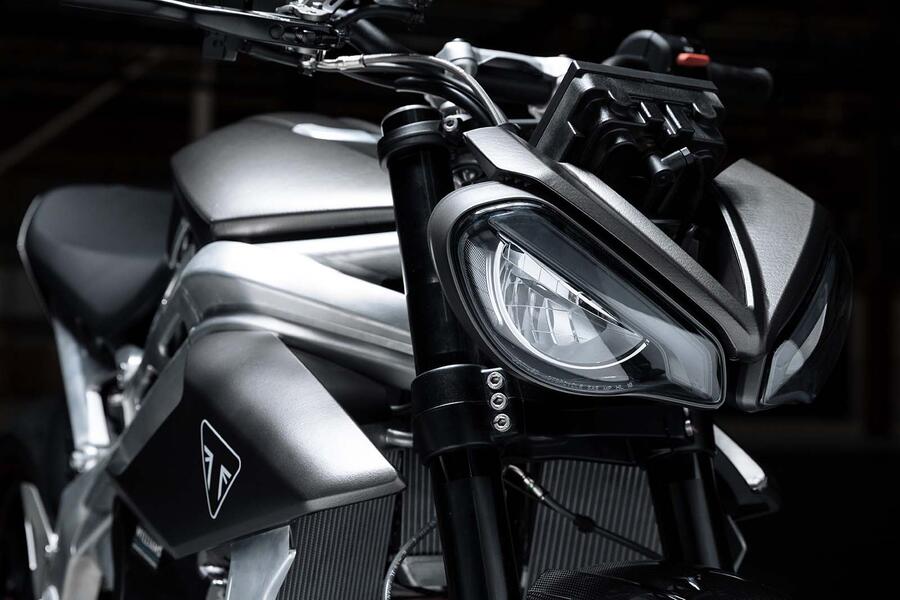 WAE says it has optimised the TE-1's battery layout to balance mass and positioning within the prototype chassis while taking into consideration the bikes centre of gravity, powertrain and charging. The firm has also created a new vehicle control unit which has been integrated into the battery pack to reduce weight and packing. 
After testing takes place this summer, the TE-1 will be updated with final body panels, ready for active track demonstrations. Triumph will then reveal the final specifications, with official figures for battery and range performance revealed. 
"It has been truly exciting to see the progress made during phase 3 of Project Triumph TE‑1 with the final prototype motorcycle now going into real life testing," said Triumph boss Nick Bloor.
"I am thrilled with the results we have already achieved with our partners, and the exciting preview of the potential electric future to come."
While Triumph has yet to give full details of its long-term plans for the TE-1, Bloor has previously said it will form a key foundation in the firm's electrification strategy.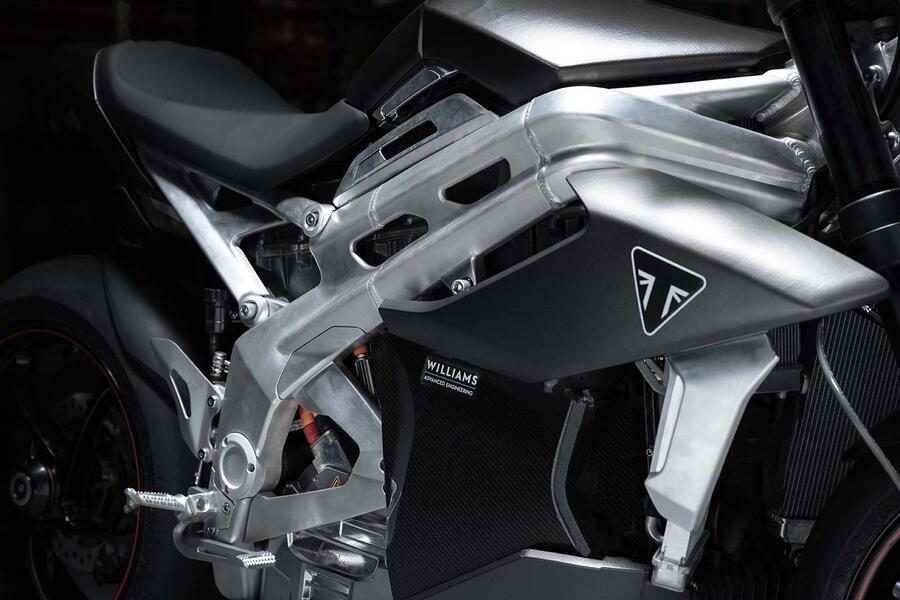 READ MORE
e-CARS
The ten best-selling electric cars in the UK
e-BIKES
Cairn Cycles E-Adventure 1.0 e-bike review
Ten e-bikes we're looking forward to in 2022
e-MOTORBIKES
Ten electric motorbikes to look forward to in 2022
Art, sustainability and choppers - the wonderful world of Stirling Eco
e-SCOOTERS
Hypercar firm Bugatti's first electric vehicle is an 18mph e-scooter
Ride-hailing firm Bolt set for UK expansion after big investment
e-WORLD
Veolia to open first UK plant for recycling EV batteries
The new Bobcat T7X is a truly groundbreaking electric digger​
https://www.autocar.co.uk/car-news/move-...-motorbike