11-12-2022, 04:02 PM
UK car industry on precipice after bungled shift to EV
Toyota is one of the UK's biggest car producers – but questions hang over its future here
Grim month for UK automotive plc illustrates scale of job to transition domestic industry to electric
The barrage of bad news for the British automotive industry has been almost overwhelming during the past few weeks, leading many to question just what kind of future awaits as we negotiate the shift to electrification seemingly with all the grace and skill of a dancing giraffe.
To recap, local battery hope Britishvolt veered dangerously close to bankruptcy after its much vaunted scheme to build cells in north-east England ran out of cash. 
Then electric van start-up Arrival announced it was essentially leaving the UK to focus on the US and hoover up much more generous incentives available there. Meanwhile, Geely-owned taxi company LEVC announced it was slashing 140 jobs in the UK as part of a plan to cut losses and return to "sustainable profitability and growth".
"What we're seeing is a slow-motion car crash, with BEIS standing on the sidelines," David Bailey, professor of business economics at the Birmingham Business School, said, referring to the seeming lack of urgency from the government's Department of Business, Energy and Industrial Strategy.
Onlookers watched with horror at the spectacle. "Britishvolt in distress, Honda gone. We stand on a precipice where we stand to lose our industry and the intellectual property that goes with it," former Aston Martin CEO Andy Palmer wrote on Twitter.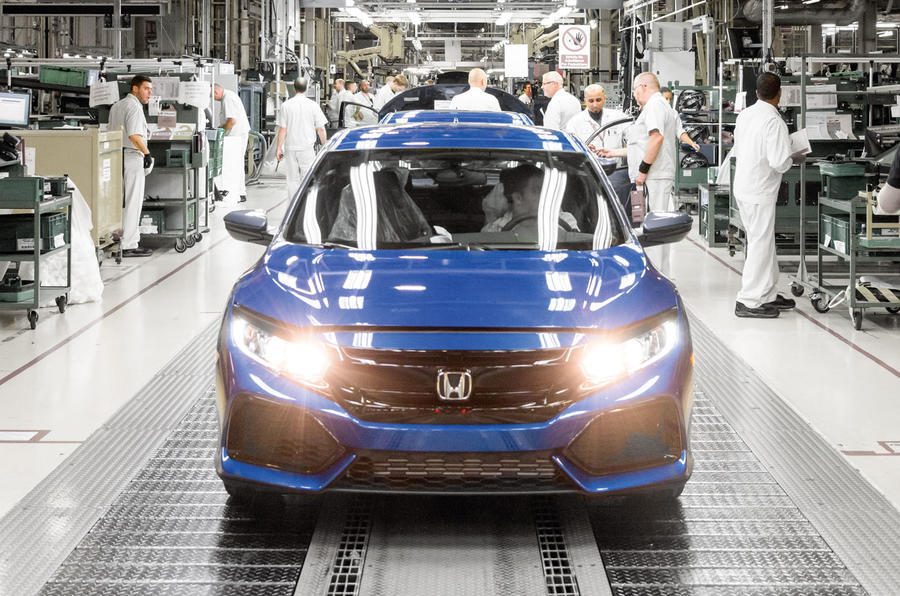 The government-funded Advanced Propulsion Centre, tasked with providing funding to promising electrification and other emission-cutting projects, has made it clear that we're at a key juncture when it comes to pivoting away from internal combustion engines. In the dance to lead the new automotive world order, everyone is repositioning themselves for the next phase while the music is paused.
But Britain is in danger of sitting out the first zero-emission period altogether if government help is not forthcoming to support existing companies and attract new ones. Sales aren't a problem: to the end of September, 175,614 new cars sold in the UK were electric. But of that figure, only 5% were built here.
"On the transition to EVs, we seem to be in catch 22. We need battery production to anchor mass car assembly, but if the battery industry doesn't think there's going to be a mass car industry here, it won't invest," Bailey said. "There's a big coordination issue that the government needs to get involved in."
However, government focus has been elsewhere as it struggles to survive itself, never mind help others. "I think less governmental chaos in the last 12 months would have hugely benefitted the UK in EV batteries," Simon Moores, CEO of London-based battery materials consultant Benchmark Mineral Intelligence, wrote on Twitter in the aftermath of the Britishvolt meltdown.
Despite early signals from Brexit backers such as economist Patrick Minford that the free-market existence outside the European Union would mean "running down" the car industry, the government under former prime minister Boris Johnson was supportive of the car industry and its shift to electrification. For example, Stellantis was given an undisclosed amount to drop its plan to shut its Ellesmere Port plant and instead switch from making the Vauxhall Astra to electric compact vans.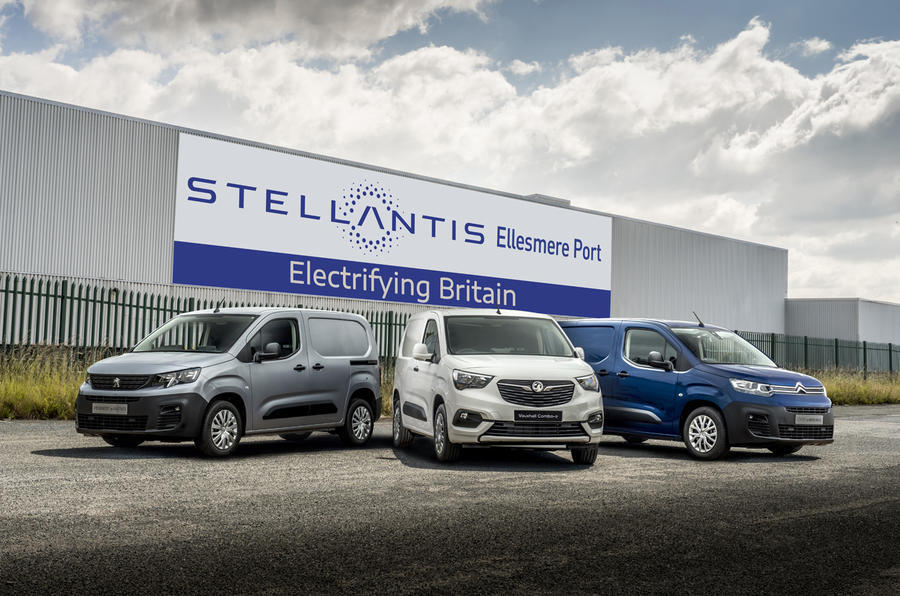 The government also acted as dating agent to bring car makers together with Britishvolt, although asking global brands to commit to an untested start-up for such an important element of an EV was always going to be hard sell.
So far, only Nissan battery partner Envision AESC has made a firm commitment to build a cell gigafactory in the UK.
And battery makers aren't the only suppliers wondering whether the UK car industry will ever be big enough to spend on expanding operations. The symbolic low point came last year when driveshaft specialist GKN, Britain's biggest supplier, announced it was shutting its last automotive assembly plant in the country – in Erdington, Birmingham - last year ahead of moving production to Poland.
The problems of cash-strapped start-ups like Britishvolt or Arrival wouldn't be such an issue if our core vehicle assembly numbers were steady. But that's not the case. The UK built 859,575 cars last year, down from 920,928 in 2020. Both were extraordinary years, hit by Covid, followed by parts shortages that continued into this year. But the rot set in before that, falling from a peak of 1.72 million in 2016 (the year in which Britain voted to leave the European Union) to 1.3 million in 2019.
Honda's production won't return, while Jaguar numbers will be constrained by its luxury ambitions when it returns as an electric brand in 2025. Jaguar Land Rover (JLR) has for years now duked it out with Nissan for the title of biggest car maker by production in the UK, but the company has so far launched only one electric vehicle, the Jaguar I-Pace, which is made in Austria. JLR's first UK-built EV, likely to be the electric Range Rover, is not due until 2024.
JLR's plants in Solihull, Birmingham, and Liverpool are in the process of being converted to include EV assembly and they, along with Nissan with its planned Leaf replacement, are the UK's big hopes for EV ramp-up. But even then, automotive analyst firm Inovev believes the UK will account for just 2.8% of European EV production by 2030, compared with 19%  for France and 37% for Spain.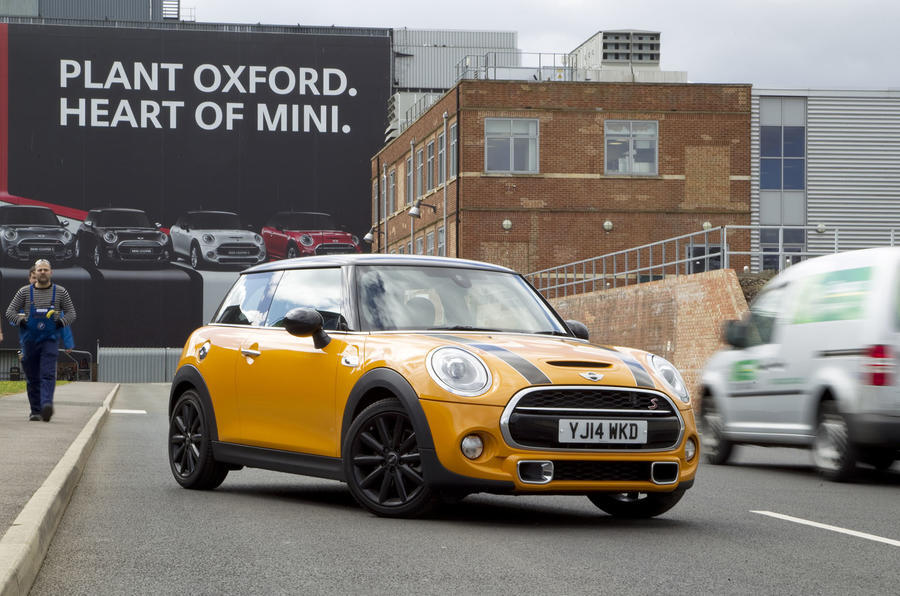 Mini's head start on electric at its Oxford plant will regress with the shift in production of the new electric Mini to China from 2023, although it'll have to return if Oxford is to have any future. Meanwhile, question marks remain over Toyota's electric strategy at its Derby plant as it waits to find out whether it can continue selling hybrids in the UK to 2035, rather than be forced to halt combustion engine sales by 2030.
Then we have the conundrum of what happens to combustion engine production. Last year, the UK built 1.64 million engines, according to Society of Motor Manufacturers and Traders data, but of those factories building internal combustion engines or drivetrain parts, so far only Ford has said it will convert its gearbox plant near Liverpool to build electric drives. 
JLR is already converting parts of its Wolverhampton engine plant to assemble electric drivetrains, according to one source, but a study being carried out by JLR and sustainable manufacturing consultancy HSSMI says this will require far fewer jobs. "Initial analysis indicates a much simpler assembly process for electric drive unit components compared to those in ICE products," HSSMI wrote. Good news for car makers, but less good for UK plc.
It's not all gloom. Bentley and Rolls-Royce are absolutely flying when it comes to generating both revenue and profits. Bentley's revenue jumped 28% to €2.49 billion (£2.19bn) in the first nine months, generating a record profit margin of 23%. Meanwhile, BMW-owned Rolls-Royce sold a record 4701 cars over the same period. (BMW doesn't break out Rolls-Royce revenue or profit, but unofficial briefings from the company suggest similarly high margins to Bentley). Neither is in danger of moving abroad, but then neither is going to provide high-volume work for a battery maker, and both are wedded to continental supply chains dictated by their German parent companies – one reason for their success.
Probably the biggest consumer of batteries will be Nissan in the medium-term, supplied by Envision nearby to the Sunderland plant in north-east England. Meanwhile the company's long-time production slump looks to be over with the new Sunderland-built Nissan Qashqai SUV moving to the top of the sales chart in September, and number one overall for the year in the 10 months to the end of October. Looking after successful car makers like Nissan and JLR and helping them thrive could be the best government strategy right now, rather than chasing the dream of over-hyped start-ups.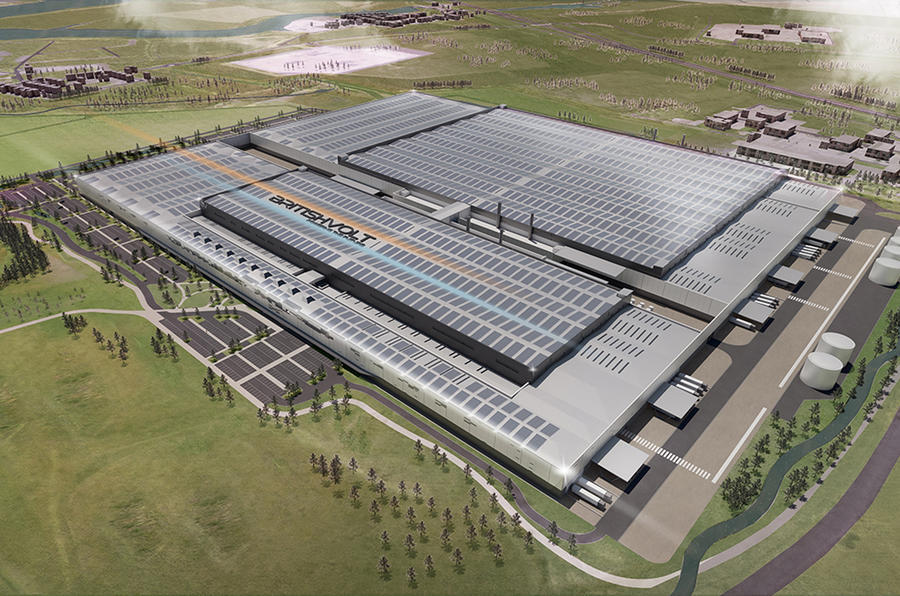 UK's dwindling car production
2022: 777,026 units*2021: 859,5752020: 920,9282019: 1.30 million 2018: 1.52 million2017: 1.67 million2016: 1.72 million2015: 1.59 million
*Sept 21-Sept 22
Source: SMMT
https://www.autocar.co.uk/car-news/busin...d-shift-ev