05-04-2023, 08:54 PM
UK electric vehicle charging firms unite as infrastructure expands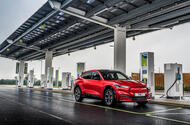 "Rapid chargers are only one part of the puzzle" says Pod Point's head of public affairs
Despite long queues and soaring prices, are we being too negative about the UK's charging infrastructure?
"We're under scrutiny because so many people are turning up to charge. That's a success, not a failure." 
Who would be a charge point operator? Barely a week goes by without the incumbents taking a kicking, be it from pointed words from an industry body or a social media pile-on. 
They argue that the reality is very different from the portrayal, citing the fact that in less than a decade they have transformed the charging landscape – with much more to come. 
To double down on that messaging, the majority of operators across the spectrum of the industry have now joined forces, forming ChargeUK to represent their views to government, business and the public, as well as to provide a robust response to misinformation. 
Here, we discuss the pressing issues with ChargeUK chair and Osprey CEO Ian Johnston, and other EV charging network leaders. 
Joining Johnston for our roundtable discussion are Toddington Harper (CEO, Gridserve), Tom Hurst (UK country manager, Fastned), James McKemey (head of policy and public affairs, Pod Point), Liz Aab (chief commercial officer, Connected Kerb) and Tanya Sinclair (senior director of policy, Europe, ChargePoint).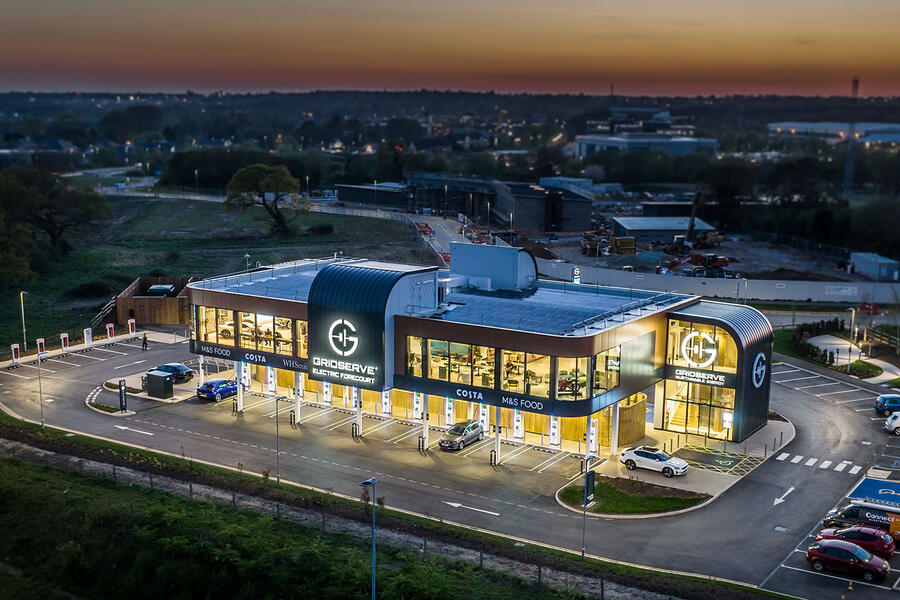 Why form ChargeUK? 
Ian Johnston: "What's become clear through our various discussions with government is we are incredibly aligned on the key points, and by presenting ourselves as such it will help us roll out more charging infrastructure even faster. We also believe we can better reassure the public and businesses that the infrastructure planning is in place for the long term."
How far will this collaboration go? 
Tom Hurst: "If there's one of my chargers next to one of their chargers, I'll be doing everything I can to make sure the customer chooses mine. We are still in business against each other, but it makes sense to work together on common issues."
Do you feel unfairly represented today? 
Toddington Harper: "A lot of people love negativity and love to talk about problems – but most of the challenges we are facing are a result of huge success. 
"We aren't in the spotlight because nobody is showing up at our sites; we're under scrutiny because they're so in demand that people want more of them. 
"If you root the reason for our existence in the climate crisis then that's a good thing. The industry in the round should get a bit more credit for creating this demand so quickly. Five years ago when ❞ I was talking to investors about building charging hubs, my business case was based on how much coffee I could sell, because they were concerned nobody might buy EVs. Now we're worrying about having enough chargers…"
James McKenney: "It's important to remember, too, that the high-speed network is only part of the story. The truth is that the vast majority of charging will be at home or work, or nearby destinations. We are progressing on every level."
Tanya Sinclair: "That said, we have to acknowledge there's a huge demographic with no off-street parking, no workplace charging, no driveway. We need to find solutions for them, and we need them to have positive experiences so that they can go out and encourage others to follow. They have to be part of the journey."
We've all read the stories. Are you really saying there are enough chargers?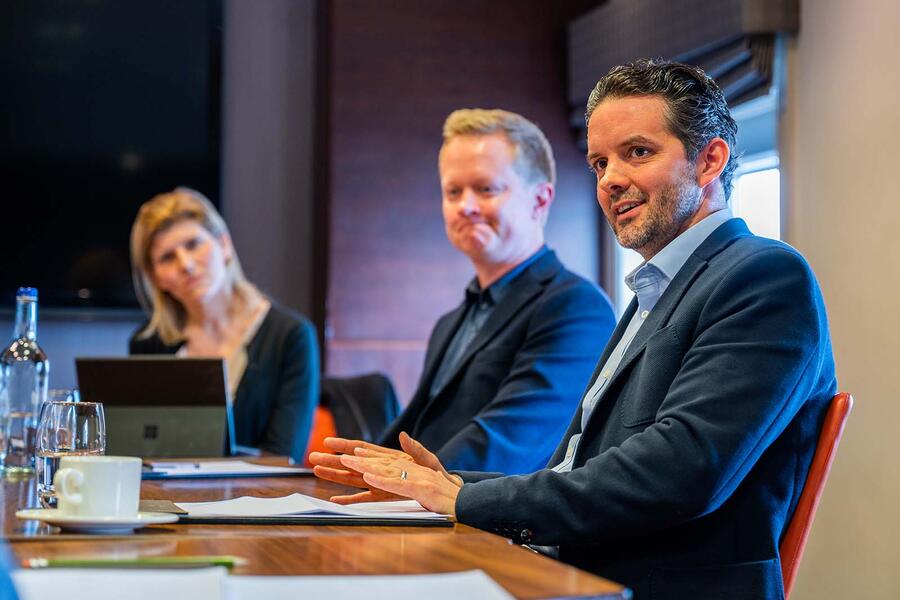 Ian Johnston: "We want more, but the rate of chargers being deployed is increasing exponentially. Rapid-charger installations are up 180% quarter on quarter, slow chargers 250%. This year, the total number of public chargers in the ground will double. "This is being funded by more than £6 billion of committed capital from all charge-point providers. The numbers tell the story." 
Why the negative headlines then? 
Toddington Harper: "Almost every issue of speed of implementation is down to the speed of grid connections. I'm not kicking the grid here – it was designed for a completely different purpose and adapting it to what we need, while keeping the lights on, is a huge task. But we can often be delayed by months or more waiting for a connection. The process you have to go through is hard at best and infuriating at worst."
Can government help more? 
Ian Johnston: "In many ways. Scotland, for instance, has brought in permitted development rights for charging hubs. That's saved four months straight away. Matching VAT on public charging to home charging would be another [measure] I'd advocate."
Liz Aab: "The Levi [Local Electric Vehicle Infrastructure] incentive is another example of positive government support, helping local authorities to invest in charging. The dialogue between the charging providers and government is constructive. There is so much openness, so much back and forth on how to make charging more reliable and affordable for everyone. This, for instance, lets people see it's there and then feel confident about buying an electric vehicle."
Is it fair to say you are only as good - collectively - as the industry's worst charging point?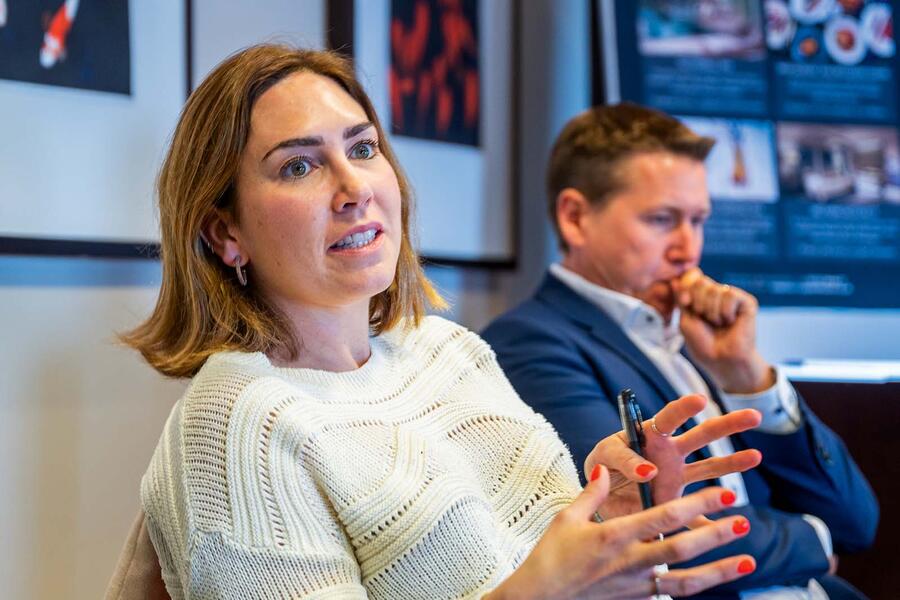 Tanya Sinclair: "Yes, but the great news is that the infrastructure that's going in today is from reputable, reliable businesses that are experts in running these networks to the highest standard. So every site that goes live is raising the bar of quality every day. Issues should be reducing by the minute."
Toddington Harper: "The motorway network has required a lot of work. At one point we'd changed 120 chargers in 120 days. We had to ask ourselves: 'Do we go fast, or do we go perfect?' We went fast, realised we were creating some imperfections to deal with and so have subsequently reinforced the network. We're getting pretty good at going fast and perfect now. We shouldn't be talking about reliability – it should be a given, and that needs to be covered off pretty quickly now."
Are chargers easy enough to use? 
Ian Johnston: "Two years ago we were on calls with government about the need to have contactless card readers on rapid chargers. There's been so much progress since then. 
"The innovation hasn't stopped, either: there are ideas around automated charging when you plug in, with numberplate recognition and more. It's easy today, but must get easier."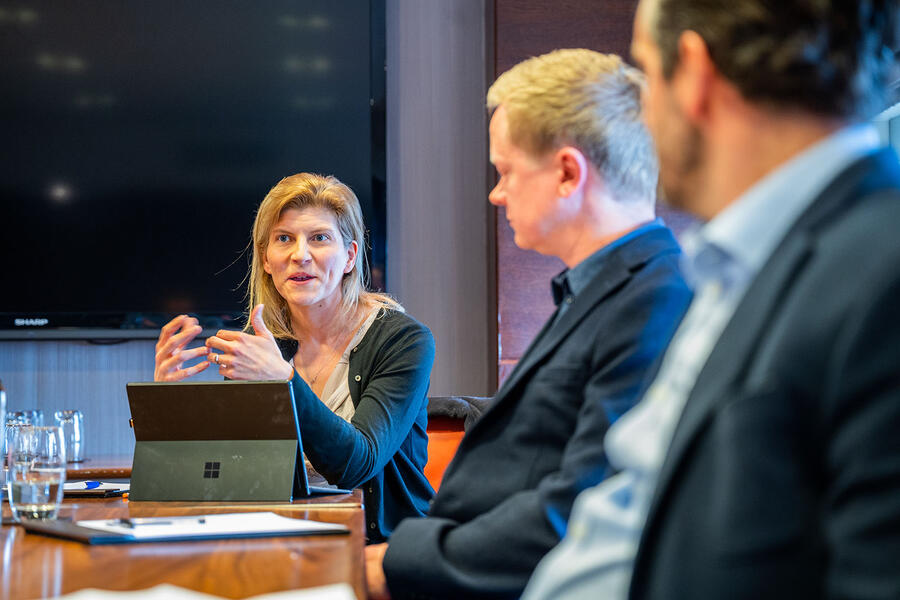 Presumably the zero-emission vehicle mandate, which will ramp up EV sales from 22% of new cars to 100% by 2030, is your perfect scenario? 
James McKenney: "What it will do is guarantee the deployment of full-battery electric vehicles in a consistent way as we head to 2030. It avoids a harsh transition and it makes planning the infrastructure much easier. The mandate allows us to tell investors with reasonable accuracy what lies ahead for the next decade."
If you are in such a strong position, why do you get so much criticism? 
Toddington Harper: "Everybody has different perspectives and different interests. If you predominantly manufacture petrol and diesel cars, maybe you don't think electric cars are a great idea in the short term. And vice versa, of course. 
"What's needed is balance. We're all humans, we have one chance at life and the future of life and our planet is threatened, which is why we're having to make this change. Maybe that creates friction. But if anyone feels defensive, come and talk to us, look at the data and challenge us to do better. Our businesses depend on it."
https://www.autocar.co.uk/car-news/featu...re-expands