01-26-2023, 04:50 PM
Under the skin: How heated seatbelts can increase EV range
Radiant heating uses far less energy than heating cabin air through vents
New efficiency boosting belt can improve occupant safety, as radiant heating tech takes precedence
Even in the fuel crises of the 1960s and 1970s, which were far worse than anything we're experiencing today, little effort was made to explore ways of making cars more energy-efficient. 
It has taken this long, global warming and the world waking up to the need for sustainability to get companies to look into ways of making cars more efficient. On the face of it, some of these might seem unlikely to be worthwhile, but the science suggests otherwise. One of the most recent ideas to emerge is the heated seatbelt from ZF.
Direct heating in the cabin is something that manufacturers and suppliers have been seriously considering as a way of heating occupants' bodies directly, using radiant heat rather than heating cabin air, which consumes masses of power. 
That's okay when the car has a combustion engine, which generates lots of waste heat, but not so good with electric cars. In that case, cabin heating scavenges energy from the battery, which in very cold weather significantly reduces the range of the car.
Some methods of direct heating have already crept in. The heated seat has been around since the 1960s, and today it and the heated steering wheel have become firm fixtures on options lists. 
EV drivers will notice that while the available range drops dramatically when cabin heat is turned on, the same isn't true of these two direct heating options, yet they both significantly improve comfort in cold weather.
ZF claims its heated seatbelts can increase the range of an EV by up to 15% by reducing the energy required to heat cabin air. They are made from a new webbing with embedded electrical conductors that only marginally increase the thickness compared with standard items, a specially developed textile process weaving the conductive elements into the material.
Although ZF hasn't given specific detail, the electrical connections to the heating elements are designed not to conflict with the way in which the seatbelts are drawn out of their casing when the occupants put them on or in the way they retract again. In fact, the idea is that, save for some extra electrical circuits, the car manufacturer doesn't need to make any significant changes to fit them.
ZF says there's also a safety benefit in reducing the bulk of the clothing occupants will need to wear to keep warm and thus letting the seatbelts lie closer to the body.
Of course, effective though they may be, especially in conjunction with heated seats, allowing the body's core to be heated from both sides, they won't do much for cold feet. But as these new heating methods evolve from individual one-offs into systems, the addition of strategically placed radiant heating panels in cars' footwells will take care of that too.
Direct heating is an approach that we can expect to see more of in cars. And if you're still in doubt, look no further than the motorcycle community, which has been using heated clothing, gloves and grips to keep riders warm in winter for years.
The key to a hydrogen future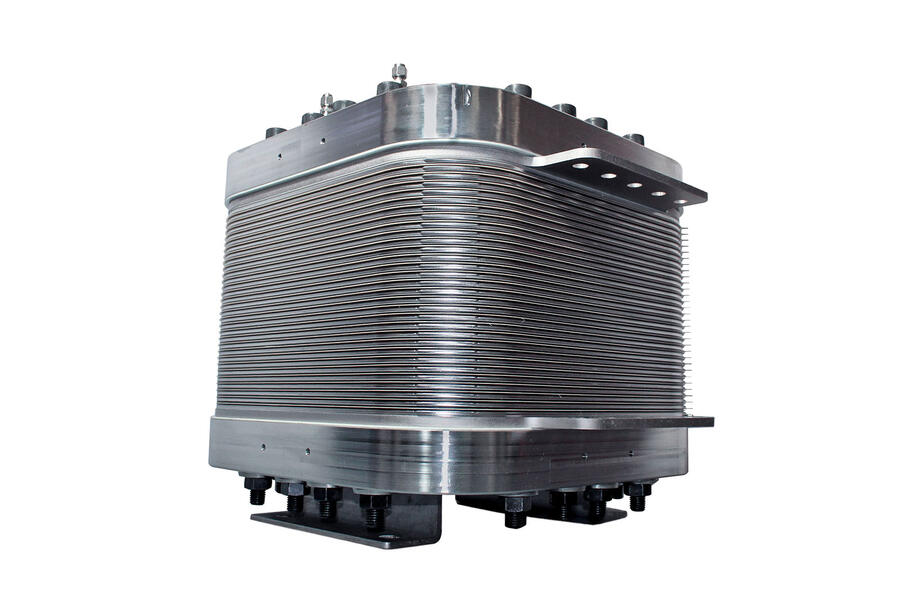 One of the keys to green energy looks no more exciting than this polymer exchange membrane (PEM) electrolyser, which will create green hydrogen at a 15MW plant set up in Germany by industrial group Schaeffler and hydrogen maker Lhyfe. Hydrogen generated at the rate of 3.7 tonnes per day will be supplied to other Schaeffler sites, local authorities and vehicle filling stations.
https://www.autocar.co.uk/car-news/techn...e-ev-range