05-08-2023, 01:21 PM
Upgraded Audi A4 to become new A5 as firm rebrands line-up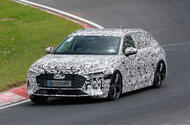 New A5 will take the place of the current A4 in Audi's line-up
Audi A5 will be the marque's mainstream ICE offering parallel to an electric A4
The Audi A4 is set to be rebranded to A5 as Audi rethinks its branding for the hybrid era, designating internal-combustion-engined cars with odd numbers.
Spotted testing at the Nürburgring ahead of its debut, the new A5's styling is a clear evolution of the current model's, with more angular headlights and a larger, flatter, front grille. 
New images captured by Autocar's spy photographers also reveal a new LED lighting signature at the rear end, similar to that on the facelifted Audi Q8 E-tron and running across the boot.
Higher-performance S5 models will be marked out from the base car by a slightly more aggressive front bumper – with wider duct openings on each flank – and four tailpipes.
According to well-placed Ingolstadt insiders, a hybrid RS5 will top the range. This is likely to mirror the new Mercedes-AMG C63 S E Performance – the first range-topping C-Class AMG to use a plug-in hybrid powertrain rather than a V8. This RS5 is expected to retain today's twin-turbocharged 2.9-litre V6, with electrification set to boost its outputs beyond the current 444bhp and 443lb ft.
Meanwhile, volume-selling versions of the A5 will offer a range of upgraded petrol and diesel engines with either mild-hybrid or plug-in hybrid assistance, and four-wheel drive.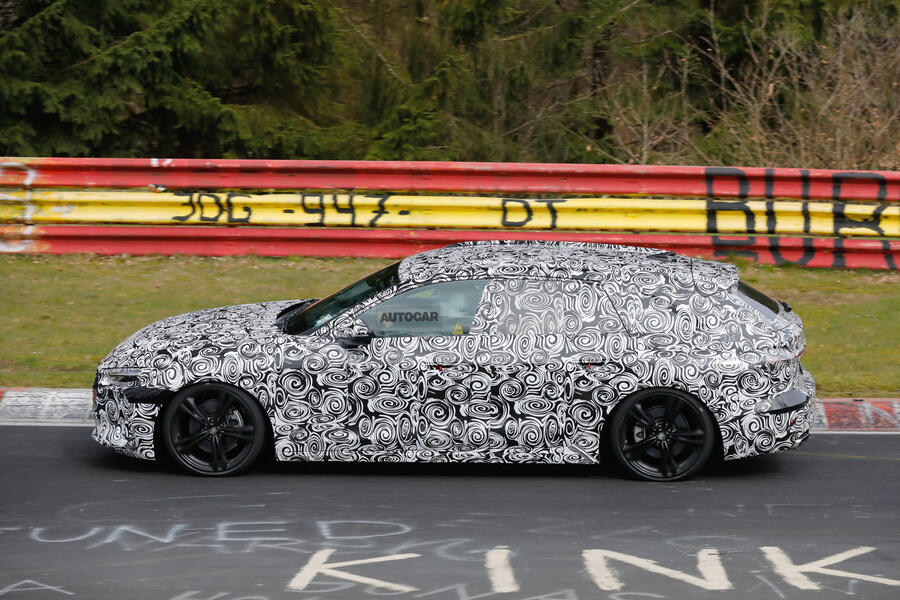 Saloon and Avant estate bodystyles will be offered, with each unlikely to grow in size compared with the current A4. For reference, it stretches to 4772mm in length, 1847mm in width and 1435mm in height.
The A5 is expected to continue using the Volkswagen Group's MLB platform, but its rear structure will be modified to accommodate a 14.4kWh (usable) lithium ion battery. Set to feature on upcoming plug-in hybrid A4 models, it is the same battery used by plug-in versions of today's Q5, A6 and A7.
Details remain scarce, but the same battery currently fitted to today's larger models gives a WLTP electric driving range of up to 45 miles, which Audi could seek to boost nearer to the 62-mile claimed electric range of the new Mercedes-Benz C-Class.
Further developments for the MLB platform include a new electric architecture with 48V capability. This enables the adoption of additional functions such as the Dynamic All-Wheel Steering system used by the A6, A7, A8, Q7 and the ICE Q8, as well as new level two autonomous driving functions currently being developed by Audi's Car.Software division.
It also provides the base for a range of new digital and connectivity features. Among them is near-field communication functionality being developed by Audi and Huawei. This enables contactless payment for refuelling or charging, tolls, parking, drive-through dining and other services from within the car via the MyAudi app.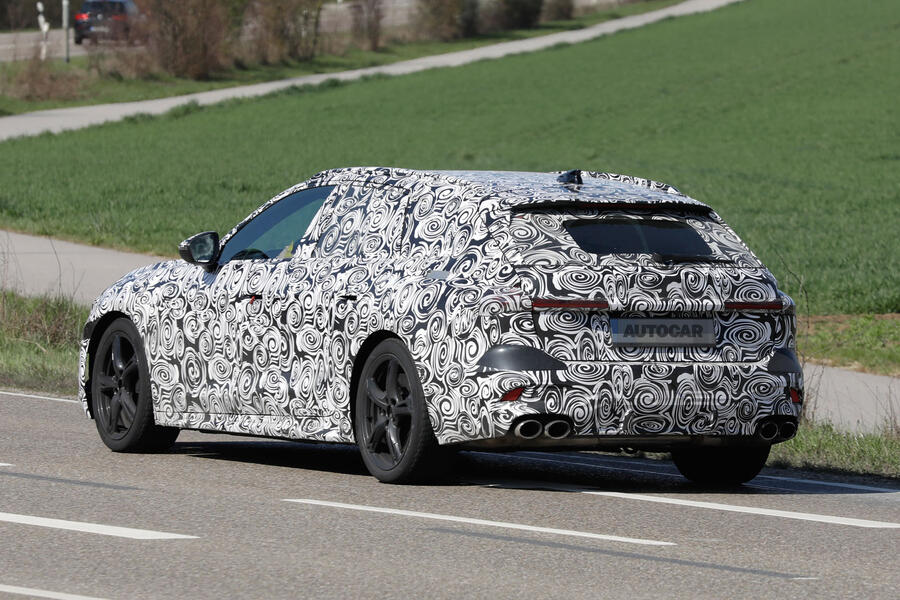 Autocar understands the new A5 will run an updated version of the current model's aluminium-intensive multi-link front and rear suspension, with adaptive damping on selected models. Earlier speculation suggested the next A5 would receive rear air springs, but these may be reserved exclusively for the electric A4.
The key combustion engine for the 2023 A5 is a fifth-generation version of the Audi-developed turbocharged 2.0-litre four-cylinder EA888 petrol unit. First introduced in 2008, it is being re-engineered to meet stiff new Euro 7 emission regulations with a number of innovations, including newly developed fuel injection and particulate filter systems.
The reworked combustion engines for the A5 are set to be mated exclusively to either a seven-speed dual-clutch or eight-speed torque-converter automatic gearbox to guarantee maximum efficiency and bring emissions down as far as possible. The six-speed manual gearbox available on today's model will be made redundant as part of plans to reduce parts complexity.
Additional reporting by Charlie Martin
https://www.autocar.co.uk/car-news/new-c...rands-line