01-27-2022, 01:20 PM
Used buying guide: BMW M3 E30
BMW's iconic sports coupe has gained a legendary reputation among enthusiasts. Here's how to get one in your garage
Is the first always the greatest? Whether in film, music or cars, it's a topic often discussed.
Take the BMW M3. The original, E30-generation car is quite different from the current, sixth-generation one, and it was hailed as "perhaps the most successful homologation road/race car offered to date" on these pages in its initial 1987 test.
Produced to meet Group A motorsport regulations, the first M3 was built primarily in 2+2 coupé form. It gained flared box arches, improved aero and a dog-leg fivespeed manual transmission among many other go-faster additions over its standard sibling, with the cherry on top being a 200bhp 2.3-litre four-cylinder engine.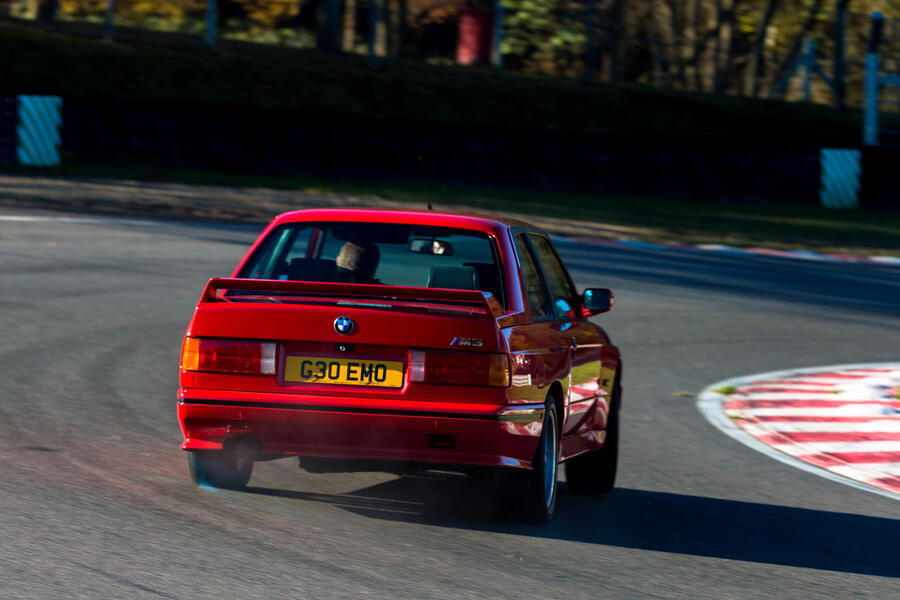 In the end, BMW met the regulation minimum of 5000 road cars sold within its first year and went on to sell over 10,000 more examples before it ceased production in 1991. What's more, the race car M3 dominated touring car events, as well as winning the Nürburgring 24 Hours five times and the Spa 24 Hours four times. A rally version was also introduced, although it wasn't quite as successful in its respective motorsport discipline.
With the looks, performance and history to make it a certified icon, the M3 must be a good drive, right? Well, it's certainly a far cry from the latest, much larger, heavier and more powerful iteration. It weighs only around 1200kg, for starters, and is solely a rear-wheel-drive, manual-only machine. Its engine, being naturally aspirated, is eager to rev to its 7250rpm redline and it makes a characterful four-pot engine note as you do so.
It isn't lighting quick by modern standards – 0-60mph takes 7.0sec and its top speed is 146mph – but the M3's pièce de résistance is its handling. Its chassis is sublime and the car feels precise and predictable. The suspension is also well judged, and it remains composed over bumps and around corners. Combine that with an excellent driving position and communicative controls and you've got yourself a true driver's car.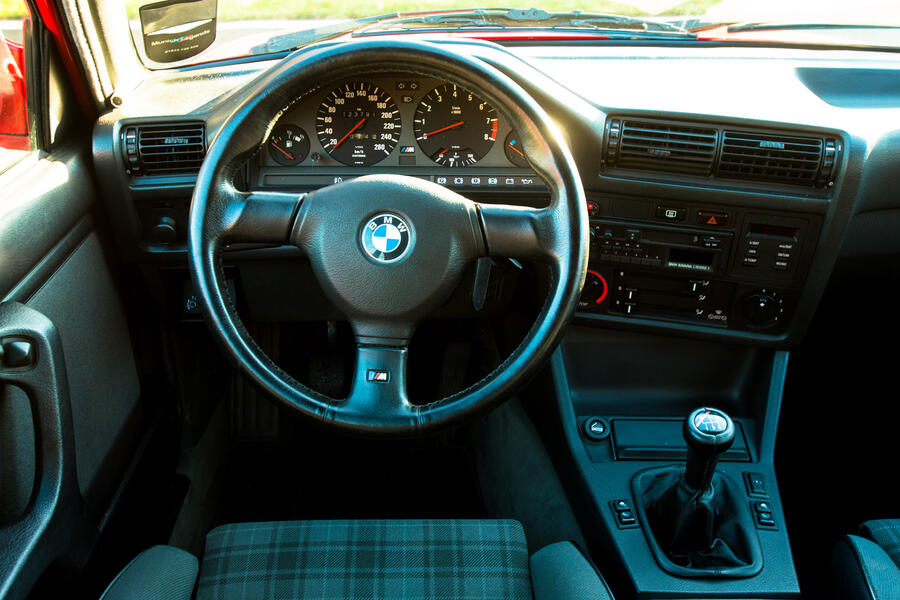 Later cars are even faster and more capable. The 1989 Sport Evolution model, for example, got a 238bhp 2.5-litre four-cylinder engine and was limited to 600 units. And if you're looking for the rarest of the rare, look towards the Ravaglia Edition, because only 25 were made. Both of these variants will demand a premium over the already high prices, though.
Speaking of which, prices range from £60,000 to, in some cases, £150,000 or more. That said, the original M3 is a classic – and an incredibly sought-after one at that. Unfortunately, you've missed your chance to pick one up for reasonable money, because prices are only set to rise further from here. Examples for sale right now are sparse, and the number of remaining cars out there will only drop with time. 
And those prices say it all, really. The E30 M3 is one of the all-time greats, which brings us back to our initial question: is the first always the greatest? In the case of the M3, a strong case can be made for 'yes'. 
What we said then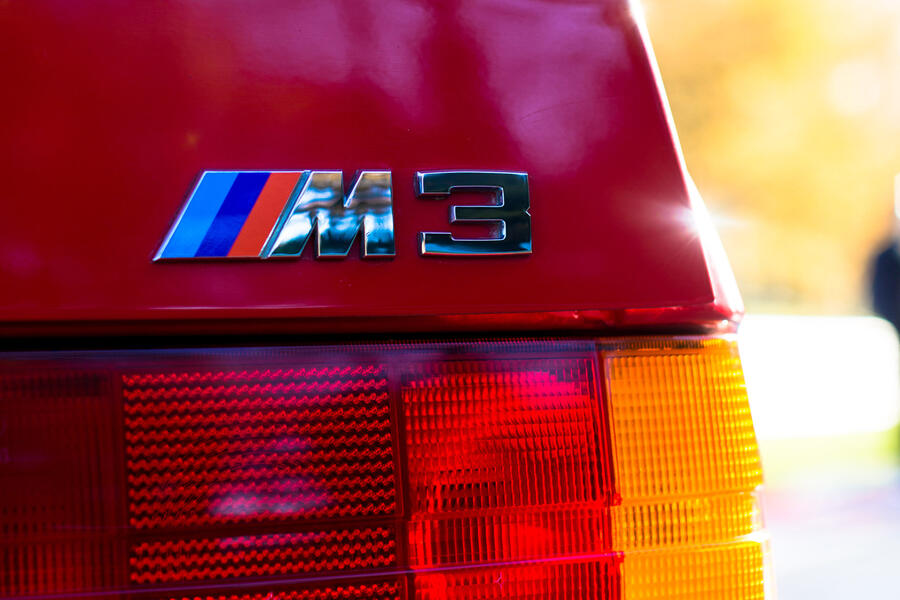 15 April 1987: "This homologation special successfully mixes road car practicality with race car prowess. Handling is very predictable in wet and dry conditions. You might expect something of a compromise in terms of ride quality, but while the suspension is uprated all round and the M3 rolls on low-shouldered 55-profile rubber, the sacrifice in comfort is in fact marginal."
How to get one in your garage
An expert's view
Dan Norris, Munich Legends: "I own an E30 M3. You can't really be in the specialist BMW world without having one, just because they put the manufacturer on the map. Without the E30 M3, would BMW have the reputation it has for sporting prowess? I love the way it handles and you feel so connected to it. You can get all its thrills at relatively sensible speeds. It's also fairly reliable mechanically. The road car's engine is pretty much the same as the touring car's. We've seen examples with over 150,000 miles on the clock still going strong."
Buyer Beware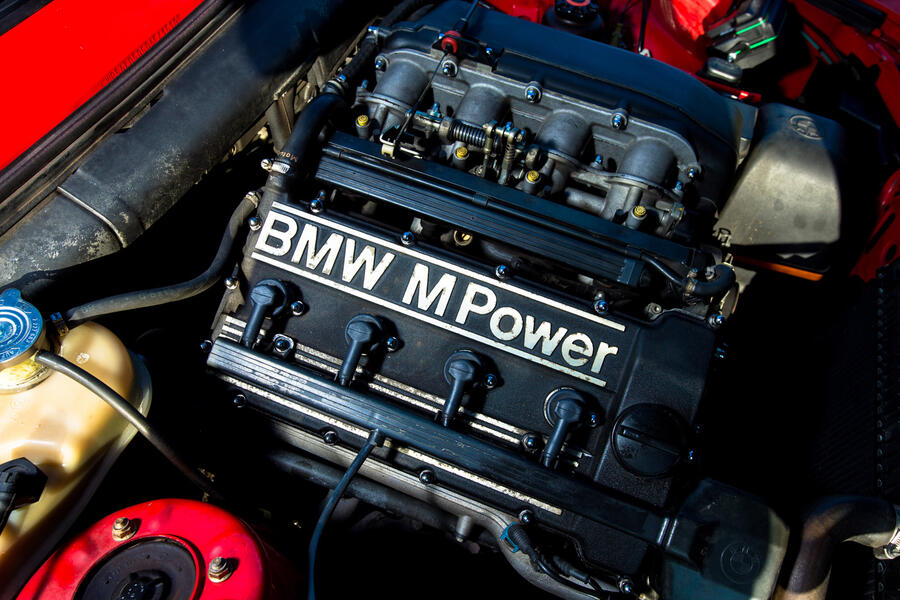 Clutch: It shouldn't be heavy, but if it is, it needs replacing. Don't ignore it, either: a worn clutch puts the release bearing under stress, and if that goes, it can result in even more expensive issues.
Differential: Get the car up to 60-70mph and lift off the throttle. If there's any whine from the differential, it'll need a new pinion bearing. 
Suspension: If there's any wandering or vagueness of response, it's likely that the suspension bushes have worn. Rear subframe bushes also wear, as do the ball joints and lower steering coupling. All are relatively inexpensive and straightforward to replace.
Engine: Listen out for a lumpy idle, which might point to air leaks in the inlet manifold blocks. All engines tend to sweat a bit of oil, but check the sump and head gaskets for serious leaks. 
Water leaks: Check around the floor for damp carpets in the footwells and boot, because the sunroof and rear light gaskets can allow water in. With the sunroof, it's usually blocked drainage holes, but check the front scuttle drain holes while you're at it.
Also worth knowing
The 2.3-litre (S14) engine is renowned for being tough and tunable. In fact, it shares its cast iron block with the M10 engine. Used in Formula 1, this unit is able to withstand 1400bhp with qualifying boost. The 2.3-litre was also given a new four-valve head derived from the M5's S38 straight six. These four-pot M3s love to rev and, with a race tune, can produce in excess of 350bhp – without a turbo.
How much to spend
£60,000-£79,999: Early, standard-edition cars with upwards of 60,000 miles on the clock. Some high-mileage special-edition cars – or those not in pristine condition – can reside here as well. 
£80,000-£99,999: Mostly special-edition cars, such as Cecotto and Evolution 2 examples, although you can find some lower-mileage, excellent-condition standard M3s. Rare convertible examples also become available. 
£100,000-£124,999: Evolution 1 models, of which only 50 were produced, start to enter the fold. However, mileages can still be high.
£125,000-£175,000: More Evolution 1 models, as well as Sport Evolutions and the rarest of the rare Ravaglia Edition. The M3s with the lowest mileages and in the best conditions will feature in this price range. 
One we found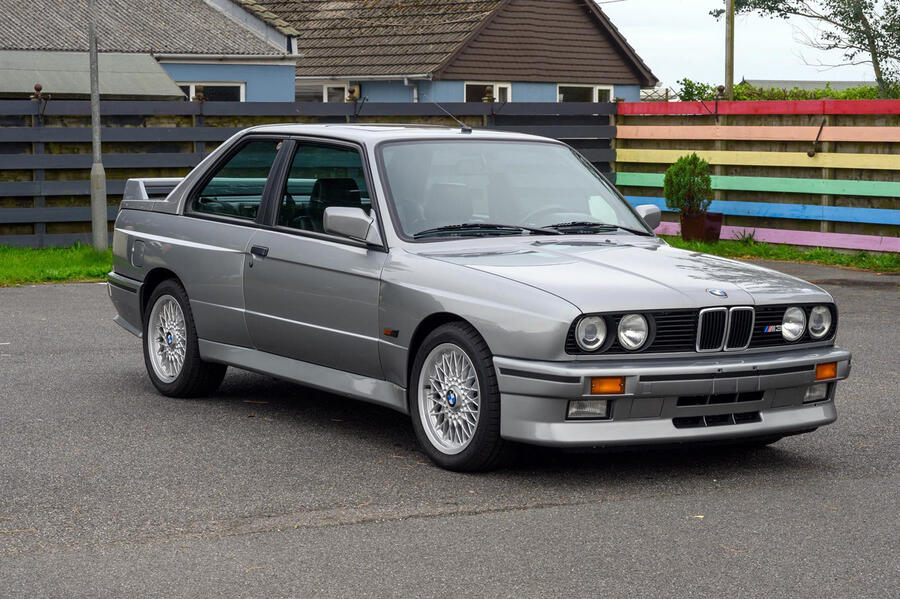 BMW M3 2.3, 1989, 67,000 miles, £74,995: Given that other M3s of this vintage have more than 100,000 miles under their wheels, this early example's mileage is very reasonable. The price is high, given it is not a special edition, but not prohibitively so, especially given the incredible condition it is in.
Oliver Young
https://www.autocar.co.uk/car-news/used-...bmw-m3-e30