12-14-2021, 02:29 PM
Used buying guide: Saab 900 Turbo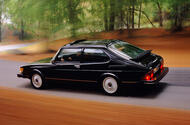 It's easy to succumb to the charms of Saab's 900 Turbo – a comfy, robust and stylish car that paved the way for today's turbo era
Given how ubiquitous it's become, it's strange to think that turbocharging was once relatively rare.
Although it all started for production cars in 1962 with the Oldsmobile Jetfire V8 and Chevrolet Corvair Monza, there were still only a handful of cars running a blown engine by the late 1970s. But with vehicles like the BMW 2002 Turbo and Porsche 911 acquiring legendary status, the technology was on the up. 
In 1977, Saab revealed the turbocharged 99, featuring improved wastegate technology that proved turbo power was feasible for everyday driving – not just the track. The following year, the firm launched the 900 – a car that truly popularised mainstream turbocharging. 
Click here to buy your next used car from Autocar
The 900 was available during its long life as a characterful hatchback, saloon and convertible, with a sleek body and prominent bumpers. The first generation (1978-1994), dubbed the 'classic', was launched with four other trim levels but we're focusing on the sportier Turbo model here.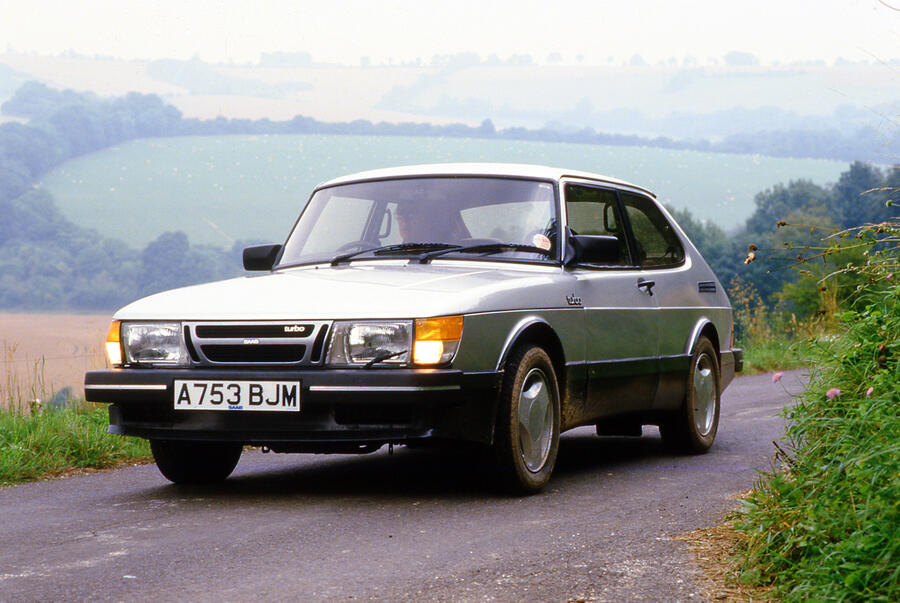 To begin with, the 900 Turbo produced 145bhp from an inline slant four, which was around 50% more power than the naturally aspirated 900. But for more grunt, seek out a model built from 1985 with the improved 16-valve engine, which offered a more enticing 175bhp.
Contemporary critics loved the feisty performance of later models, which featured improved turbo tech for a less laggy driving experience. Interior quality, refinement and practicality were also praised. There was a 602-litre boot, a solid feel to everything and room for three people in the back. Aviation-inspired ergonomics and comfortable seats made the car easy to live with, especially on long trips.
The 900 Turbo was updated constantly throughout its life. A three-speed automatic transmission became available in 1981, and models from 1982 featured Automatic Performance Control (APC), which used a knock sensor to enable different grades of fuel to be used without damaging the engine. Central locking was added the same year and Saab introduced an industry first in 1983: asbestos-free brakes. 
The Turbo's glamour was enhanced in 1986 by a stylish two-door convertible model, followed by a facelift in 1987. This ushered in new headlights, front side lights, a new grille and integrated bumpers. Later models, which also gained cruise control, are considered more economical. An all-new 900, known as the 'new generation', arrived in 1994 but that's for another time.
Over a two-generation 20-year production life, 908,817 Saab 900s were built and around a quarter of those were Turbos. Numbers in the UK have dwindled significantly over the years but cared-for 900 Turbos still aren't too hard to find, especially if you have around £10,000 to spare. Alternatively, this slice of Swedish automotive history can be yours for £3500 if you don't mind high mileage and a bit of work. 
An owner's view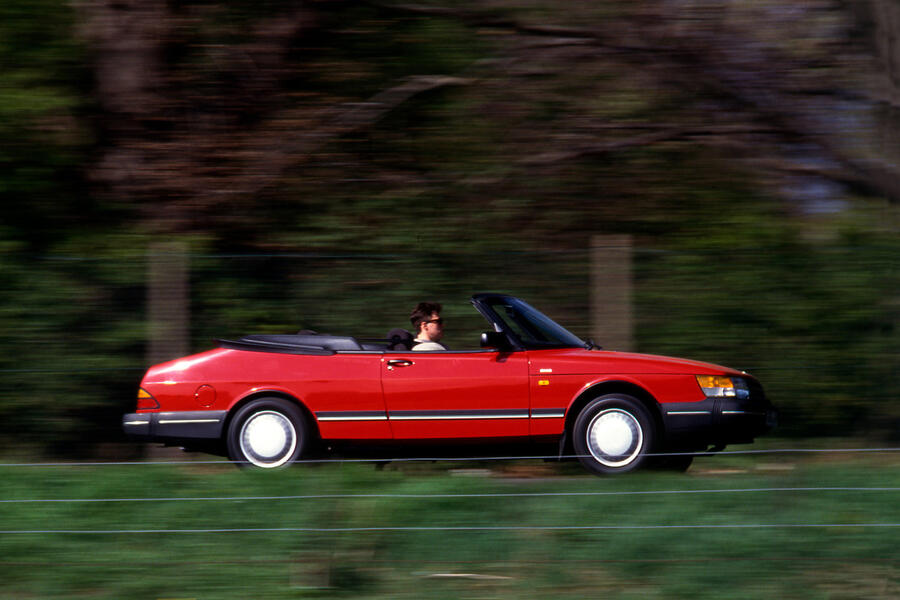 Ed Weaver: "I've been enamoured with Saab since the 99. I've owned a turbocharged 9-5 estate and a convertible 9-3, but I really wanted to own an older model and the 900 seemed the most logical choice. I bought a rather shonky 1987 16-valve Turbo convertible for £7000. It had around 125,000 miles on the clock and I restored it to a more usable state. Driving the car is wonderful and it's great all year round and in all weathers but it's bittersweet in a way, given Saab is no longer with us. I'll probably keep it a few years and look to move to a hard-top one day."
Buyer beware…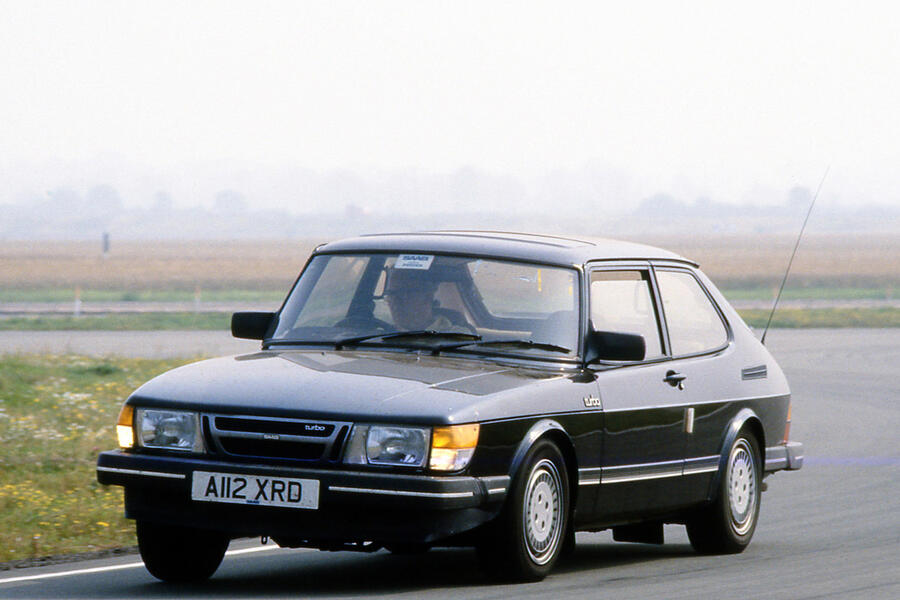 Engine: It's incredibly durable. Some owners claim it can cover over 400,000 miles without a major overhaul. It is recommended to change the timing chain at 125,000 miles, which is a more difficult job for 8v models. Turbochargers are capable of lasting up to 200,000 miles but keep an eye out for white exhaust smoke. The APC electronic knock/boost monitor can also break, noticeable through poor performance or pinking.
Transmission: Gearboxes fail if used overzealously. Models with early four-speed manuals are a bit safer because of the reduced power of those variations. With the five-speeder, a faulty unit can cost up to £2000 to replace. Investigate if the car jumps out of gear. Gearboxes can last up to 300,000 miles if not driven too hard. 
Body: Some owners have complained of corrosion and rot – one of the main issues with aged 900 models. Sills, sunroof, fuel filler, door bottoms and wheel arches are key areas to look out for, as well as the battery tray, screen surrounds and front bulkhead.
Interior: Not a big problem area but some repairs may be pricier than expected. Headlinings can drop and take time to fix and speaker grilles are sought after and particularly expensive. Seats can suffer from fading and collapsed foam.
Also worth knowing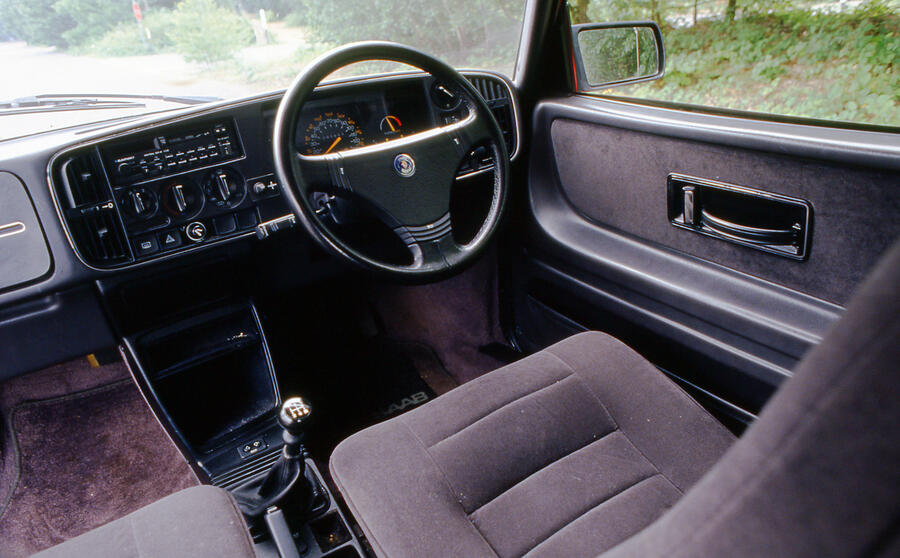 The 900 had 14 special editions in its 15 years and a few were exclusive to the UK, such as the Ruby, which had a 185bhp Carlsson engine, red exterior paint, body-coloured bumpers and grey alloy wheels. Inside, there was buffalo leather trim and Zegna wool inserts in the door panels and seats. Just 150 were made. They were the last first-gen 900 Turbos sold in the UK. 
How much to spend 
£3500-£5499: Some cars here are touching 200,000 miles and could well need work.
£5500-£7499: Maintained convertible models, mostly. 
£7500-£9999: We found a late 1993 car with an Abbott Racing conversion kit, lowered suspension and a short-shift gearbox.
£10,000-£12,499: Some with less than 100,000 miles. We saw one that had been kept in a heated garage and another that has done just 19,000 miles in the past 15 years.
£12,500-£14,999: Well-maintained cars with 80,000- 100,000 miles on the clock.
£15,000-£20,000: The very best 900 Turbos, including a near-pristine jet-black hatchback with a full service history. 
One we found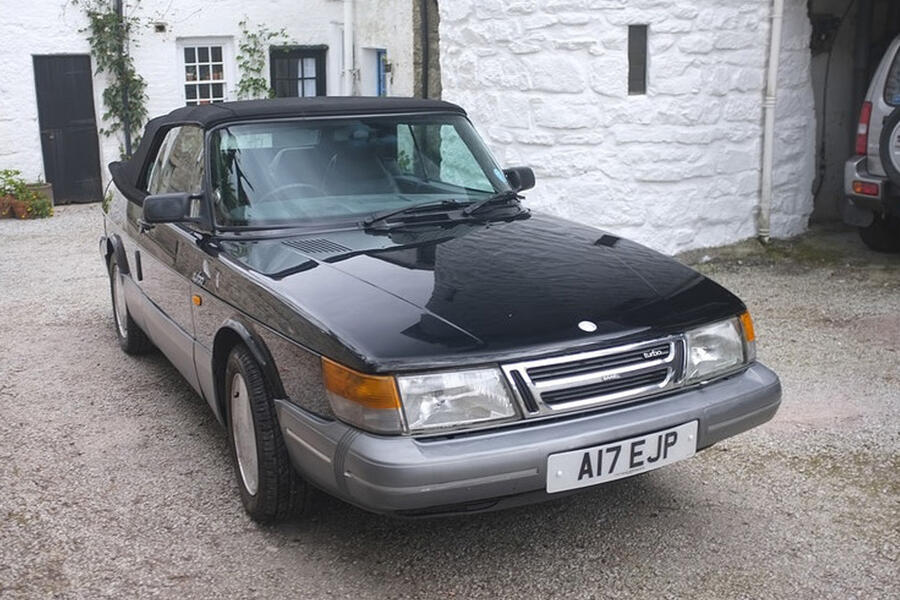 900 Turbo Convertible, 1989, 177,000 miles, £7250: This car has a new battery and a fresh MOT. Its price indicates it's not perfect – not uncommon after 180k miles. Its drivers seat needs refurbishment, but its roof is in good condition and its body has recently been resprayed. It comes with a sizeable wad of documents.
https://www.autocar.co.uk/car-news/used-...-900-turbo