04-06-2022, 08:53 PM
Used car buying guide: Alfa Romeo GTV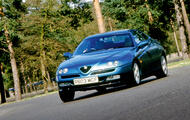 We think the Italian cult hero is a coupé worthy of Wordsworth
Bliss it was in that dawn to be alive, but to be young was very heaven.
I think Wordsworth had it right. Those with memories that extend back to the 1990s will remember it as a golden age for coupés. Keen drivers now can only look back in envy at the bounteous choice we had back then.
If you felt so inclined, you could have chosen from a whole plethora of two-door sportiness that included such desirables as the Fiat Coupé, Honda Prelude, Peugeot 406 Coupé, Nissan 200SX and Volkswagen Corrado. Even Rover was in on the act with its 200 Coupé and Vauxhall with its Calibra.
But for those with an eye for style and a yearning for a romantic badge, there was one coupé that stood head and shoulders above all the others: the Alfa Romeo GTV.
Designed by Pininfarina, it was a low-slung, wedge-shaped, devilishly handsome two-plus-very-tight-two with dual round headlights and a delightful heart-shaped grille that looked a million dollars but cost considerably less.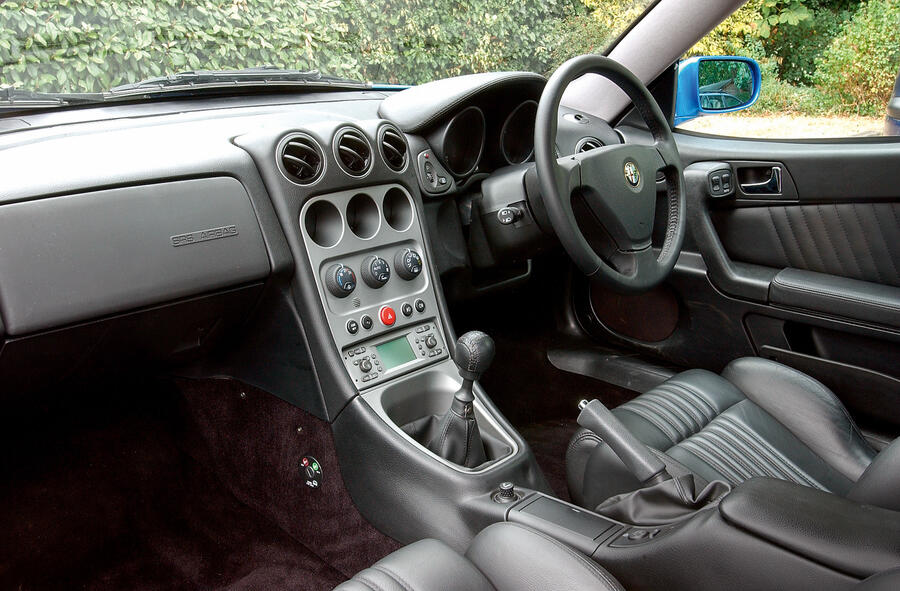 Its interior had been given serious thought, too, with cowled dials and part of the instrument panel invitingly angled towards the driver. And for those who liked to have their hair ruffled, there was even a drop-top Spider version, albeit with what turned out to be a considerably more flexible body than the GTV.
Under its pert bonnet, you could have initially chosen from a 148bhp 2.0-litre Twin Spark inline four or, a year or two after launch, a 217bhp 3.0-litre 24-valve V6. Both engines were tweaked considerably over the car's long life, gaining such niceties as direct injection and more capacity, but even the early cars had a fair turn of speed – think 0-60mph in 8.0sec for the Twin Spark, 6.6sec for the V6.
But it was the way the GTV steered and took bends that really set it apart. It may have sat on a modular Fiat platform that it shared with more humdrum models, but with a deliciously quick 2.2 turns lock-to-lock rack and a low centre of gravity, it responded eagerly and gripped impressively. And all this despite the lack of a limited-slip differential or any other limiting electronic device - traction control wasn't offered until 2003.
It fed all its power rather brazenly to the front wheels but didn't suffer much as a result (although aftermarket diffs are quite common), and it had the flair and sheer dynamic competence of something far more expensive.
Everyone knows, of course, that Alfa Romeos are made of cheese, so the GTV was hopelessly unreliable, right? Wrong. Buy one now and you will have to go through everything with a fine-tooth comb, but this is, after all, a very old car. Back in the day, they gave many delighted owners many miles of largely trouble-free motoring, somewhat to everyone's surprise.
For sure, take on board what our expert says and watch out for those difficult to source parts, but find a good one and this little jewel might still make you feel young again
How to get one in your garage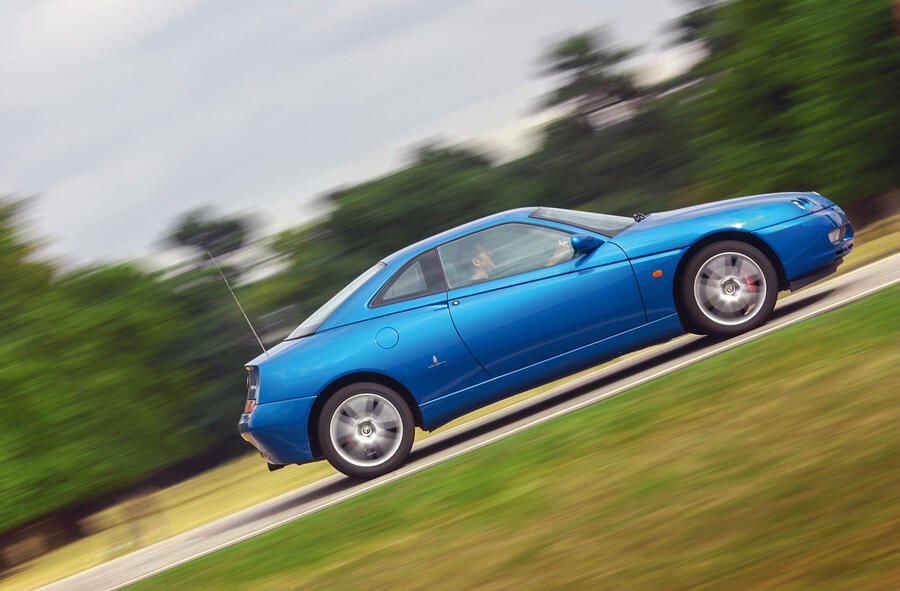 An expert's view
Adrian Jardine, Alfa Aid: "The most important thing to note is that the Twin Spark engine uses oil and will blow up if not looked after. The V6 is great. It does have an oil cooler whose pipes will corrode through and empty the sump in about 10 seconds, though. Watch out for the airflow meters on both versions and the throttle potentiometers.
"The exhausts rot over time, as can the radiators. The sunroof rusts and its motors can seize, which is an expensive fix. The Cup racing version is very rare and definitely worth more, even though the mechanicals are the same. If you're interested, definitely buy now, because prices are on the up."
Buyer beware
Engine: Both engines require a new cambelt every 36,000 miles or three years and an oil change is recommended every 8000 miles. On all engines, rough running and misfiring might be due to poor timing, or on the V6 a faulty mass airflow sensor or even a head gasket failure. The tensioner on the Twin Spark was changed to a 36,000-mile interval from a 72,000 one midway through the car's life after belt slipping was reported.
Gearbox: If the Twin Spark's clutch bites near the top of the pedal travel, it probably needs replacing. The V6's pull clutch gets very heavy and notchy when it's warm. Check for smooth shifts. Swarf build-up in the end casing can cause gear selection issues. The clutch slave cylinders can give trouble.
Steering, suspension and brakes: Lower front wishbones wear at each end, causing inner-shoulder wear on the front tyres, although you will need to check first that this isn't just a wheel-alignment issue. Bushes on the rear suspension can wear and specialists advise replacing with Powerflex items. On the V6, feel for warped front discs. Early cars have a brake compensator. Rear brakes were always a problem. Pipes can rot and rear calipers can seize.
Body: Galvanised bodies with an extensive use of plastic, especially at the front, mean corrosion is fairly rare. Rust takes hold in the rear deck where metal joins glass and under the rear arches. If it's visible, it's serious. Repairs are possible but will be expensive if they are to last.
Interior: Check the windows work. Check the heated rear screen, too, as it can burn out its connection or, worse, the fuse box. ECU overheats and cooks itself. The airbag warning light can be a problem. The wiper motor can stick, and that needs a specialist to repair, as a dealer could charge about £800.
Also worth knowing
A full service history is a must, as neglect can cause oil to clog the Twin Spark engine, possibly leading to failure. Check the tyre pressures, too, because the wheels can become porous, letting air leak out. Check they have the red-topped master key as well as the blue-topped one. You can't get duplicates cut without it, and replacing it is expensive.
Torn or frayed seats will cost more than you would expect to fix. Windows can be pricey, too, and check for damage to door panels caused by the seatbelts. Seat bolsters wear, too. In cornering, the rear wheels turn slightly before centrifugal force realigns them.
How much to spend
​​£2000-£4999: Early Twin Sparks at around or above 100,000 miles but in good condition and from a private buyer or trader. Some Category N write-offs.
£5000-£6999: First of the V6s. Most cars with about 100,000 miles but also a full service history and in good overall condition.
£7000 and above: Earlier cars with a low mileage and in immaculate condition. Later cars in good condition, including limited editions. Good V6s are especially sought after, like cars with full history and evidence of much remedial work.
One we found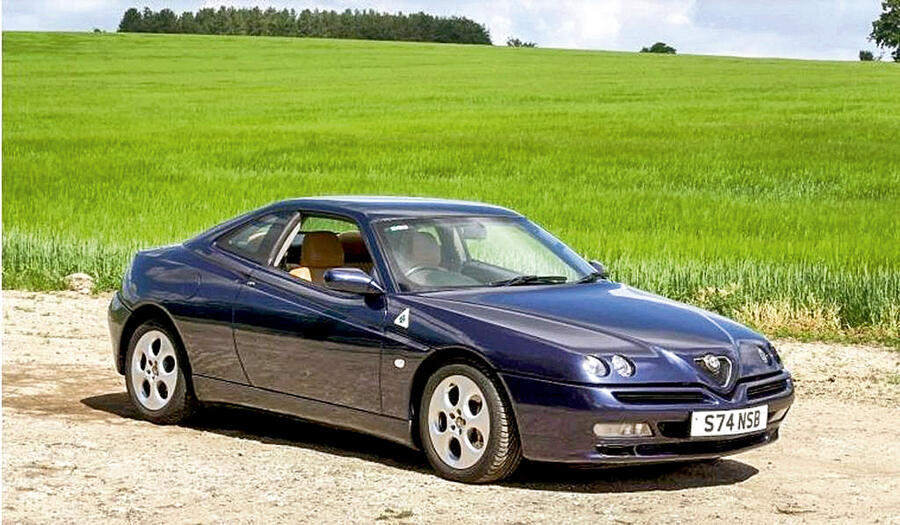 Alfa Romeo GTV V6 Lusso, 1998, 143k miles, £5495: There's an extensive history on this well-kept, five-owner example. It has been upgraded with Powerflex rear bushes and a stainless-steel exhaust. The wheels are original and perfect. It has been recently serviced and has a year's MOT. Two red-topped keys.
https://www.autocar.co.uk/car-news/used-...-romeo-gtv