04-19-2023, 04:32 PM
Used car buying guide: Audi RS2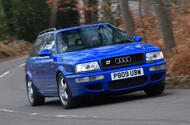 The RS2 was based on the Audi 80 and developed alongside Porsche
Co-developed with Porsche, Audi's answer to the BMW M3 is a characterful, McLaren-beating estate
Teamwork makes the dream work, as they say. For proof of concept, you need only to look at the Audi RS2 Avant. The story of its creation is remarkable – and so is the car itself. 
In the early 1990s, Audi wanted to build a performance car that would boost its image and keep BMW's M division awake at night. It had an estate car, the 80 Avant, to base it on, along with the S2's five-cylinder turbocharged engine and Quattro four-wheel drive system to work with. However, all of this wasn't enough to make Audi's idea into a reality. 
So it looked for outside help. Porsche answered the call and agreed to co-develop what became known internally as the P1. Audi would get its performance car and, in return, Porsche would get an influx of money. It might be hard to imagine, but the sports car maker wasn't swimming in cash back then. 
Among Porsche's hardware contributions, you will find wheels, fog lights and wing mirrors from the 964- and 993-generation 911s.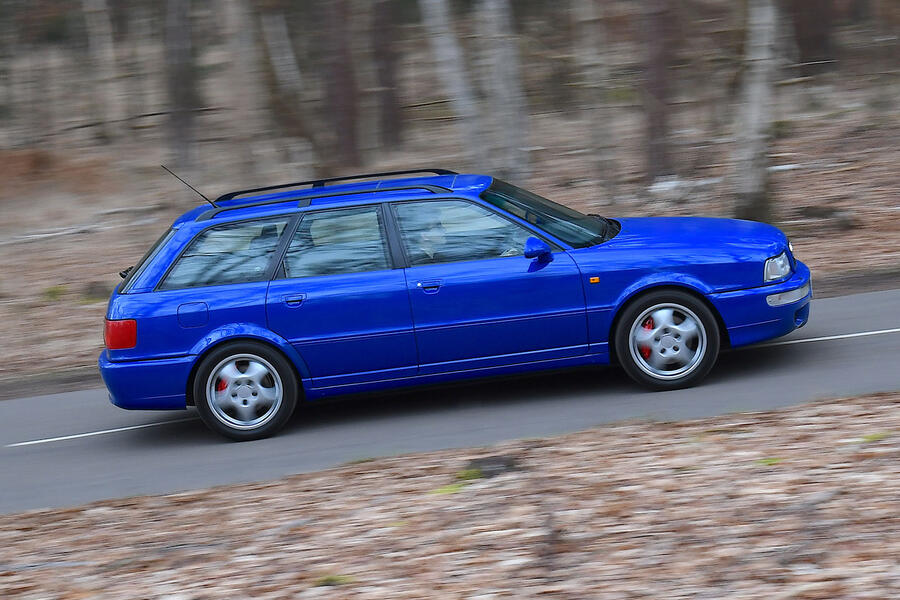 The firm's expertise was also harnessed to redesign the existing suspension and braking systems. The S2's 2.2-litre engine was upgraded, too, including the addition of a much larger turbocharger, which helped result in 311bhp and 302lb ft. 
The RS2 was then assembled at Zuffenhausen, the facility responsible for both the Porsche 959 and the Mercedes-Benz 500E, remaining in production from 1994 to 1995. A total of 2891 RS2s were built – more than the 2200 originally planned, due to high demand. 
All these years later, you can understand why. Take one for a spin today and straight away the driving experience is more modern and refined than you might expect. The steering is light (more so at speed) yet somewhat communicative, while the ride feels firm feels firm but fait. It isn't uncomfortable. 
However, there is considerable turbo lag: floor the throttle and little happens below 3000rpm. Get past that point, though, and it's just as if this German shepherd just spotted the ball you threw. 
In fact, when Autocar timed the RS2 from 0-30mph back in 1994, it turned out to be quicker than the McLaren F1. And although 0-60mph is officially rated at 5.4sec, it's capable of completing the sprint in just 4.8sec. So yes, it still feels pretty rapid even today. 
On a twisty road, it doesn't mind some enthusiasm, with strong grip and that powerful turbo helping you to make good progress. You also have a direct six-speed manual gearshift to play with. 
The RS2 doesn't really encourage you to push it and finds its limits, mind you. Its handling remains capable and secure, rather than particularly playful and engaging. 
Then again, from the get-go, the RS2 never seems like it's trying to replicate the driving experience of a serious sports car or even its chief rival, the BMW M3. It remains a practical, easy-to-use estate, despite the Porsche-infused pace. 
It's similar to its RS4 successors in this way, but the RS2 is arguably the most characterful one of the lot. 
An expert's view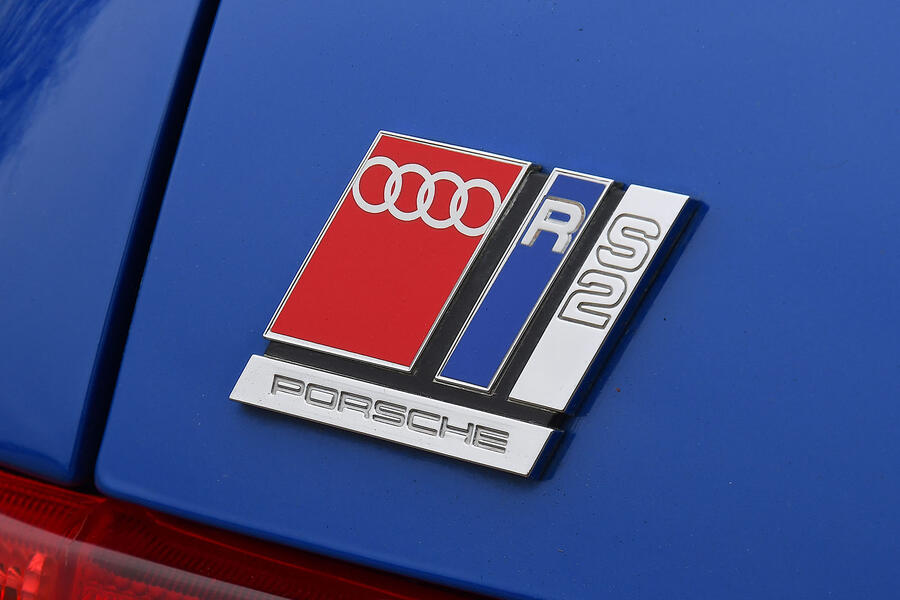 Alex Green, Fontain Motors: "Cosworth a bit gauche? Integrale too fragile? With a pleasingly alliterative blend of performance, personality and practicality, an RS2 is what you need. It'll win any game of Top Trumps against its workaday four-cylinder peers, and because it was a sensible estate car when new, it still works as one today. They're not cheap any more and parts can be difficult, but the wait-wait-whoosh power delivery is properly addictive, depreciation is non-existent and the classic Audi community is active and enthusiastic if you need a hand. Kids in the back, dog in the boot, aim for the horizon and the whole family can enjoy your investment as its maker intended. The ultimate usable classic?"
Buyer beware
Engine: The RS2-specific cambelt needs changing every 80,000 miles. Spark plugs, which are known to come loose, are supposed to be switched every 20,000 miles. Fuel pumps wear out and coil packs go as well.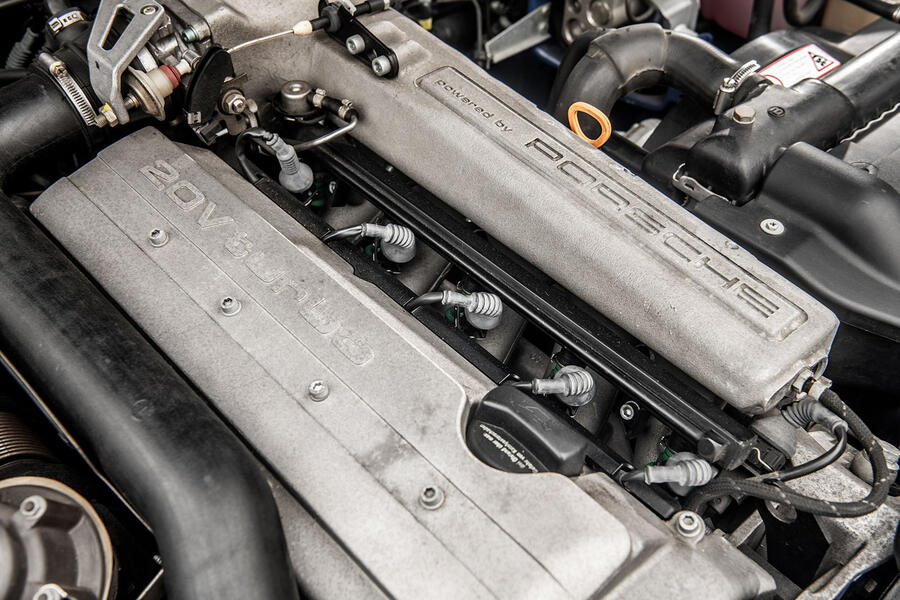 Gearbox: Although the clutch is tough enough to bear many launches, overdoing it could break first gear. Synchros and the shift collar can wear out too. 
Suspension: Fitting new shocks, higher-rated top mounts and new rear suspension can help bring the driving experience closer to what it was when new (after years of wear and tear). Just ensure that if the previous owner has had this done, the work has been executed professionally. 
Brakes: They can corrode easily and replacements are expensive. Regular use can help alleviate this. Replacing the dampener pads as well as the actual stopping pads can stop the brakes from squealing. 
Exterior: Tyre sizes have changed over the years, which means rubber that says 245/40 won't necessarily be the same as the Dunlop 245/40s found on the RS2 when it was new. The solution is to stretch 235 or even 225 tyres over the wheels.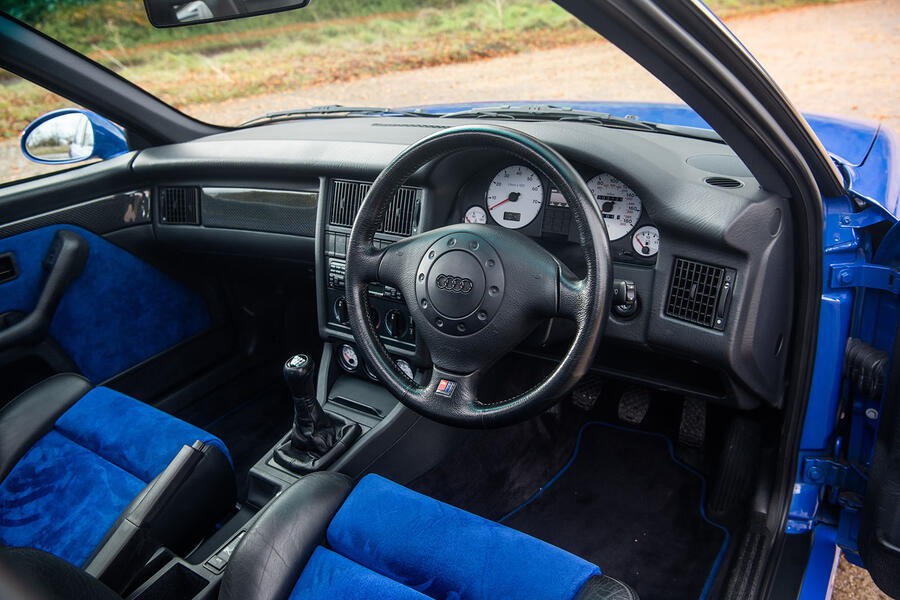 Interior: Window regulators are known to fail and the handbrake is weak. Lower door sills can corrode where the clip attaches to the door. Signs are little bulges in the door trim. A lot of the black plastic interior trim pieces are bespoke to the RS2 and therefore hard to source, as is the gearknob. Unless you clean and condition the leather every six months, it starts to crack.
Also worth knowing
The Audi RS2 Avant is most famous in RS Blue. You might also know it as Nogaro Blue: the name was changed after Audi decided to lend the colour to some non-RS cars. In 2021, the RS4, RS5 and RS6 received a limitededition variant each (dubbed the Nogaro Edition) featuring said colour. This was done as a belated 25th anniversary celebration – a nod to the RS2 and the RS badge as a whole.
How much to spend
£40,000-£59,999: Early cars with mileages of more than 120,000. Conditions can be respectable, though. 
£60,000-£79,999: Later models. Mileages drop to around 50,000. Otherwise, desirable specs (RS Blue paint) with higher mileages. 
£80,000-£99,999: Mainly low-mileage cars and examples with desirable specs and around 50,000 miles on them. 
£100,000-£110,000: Cars in showroom condition with very little mileage, as well as RS Blue paint with blue suede inserts in the interior. Audi UK's RS 2 Avant (pictured on these pages) fits that description perfectly.
One we found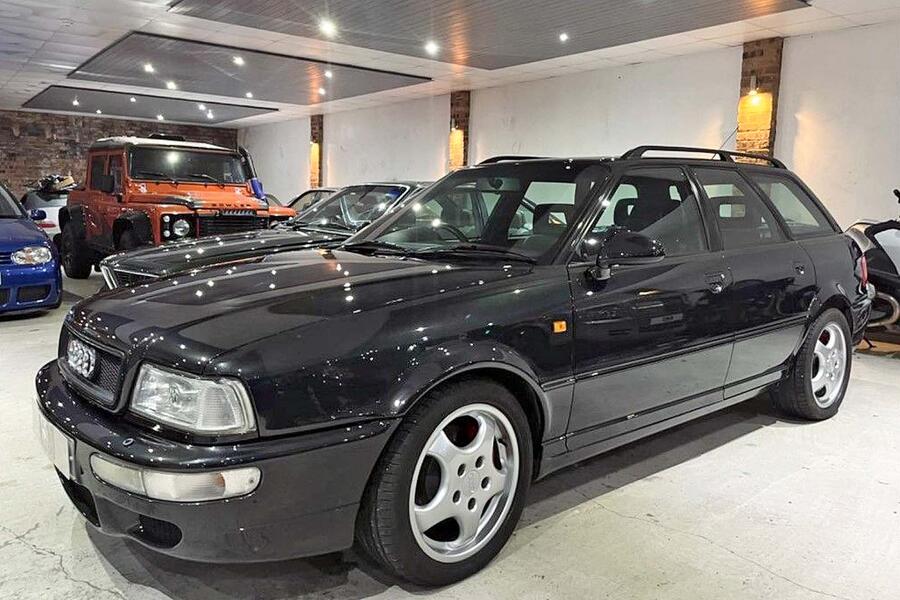 Audi RS2 Avant, 1994, 130,000 miles, £49,991: One of the most affordable Audi RS2 Avants you'll find today. Its mileage may be high, but it's in "exceptional condition mechanically and cosmetically", according to the dealer. It's also right-hand drive.
https://www.autocar.co.uk/car-news/used-...e-audi-rs2