11-11-2022, 04:16 AM
Used car buying guide: Audi TT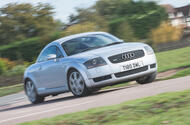 This generation of TT shares its underpinnings with the Mk 4 Volkswagen Golf
It's quick, sleek and classy, but is the TT a true sports car?
Is the Audi TT a true sports car? It's an interesting question, one apt for investigation and debate by intelligent, astute, critical observers. Unfortunately, none were available, but let's dive into the topic anyway and unravel the Mk1 TT. 
Launched in 1998, the TT coupé and subsequent roadster (of 1999) certainly looked like sports cars at the time – and they still do now. What you have is a sleek, athletic, arguably timeless exterior that's matched by a classy, sporty interior. 
Venture beneath the surface and it's a different story, because the TT actually shares its mechanical underpinnings with the Mk4 Volkswagen Golf, and, as a result of that, it was only ever offered as a front or all-wheel-drive model. That's not your typical sports car formula, but it does come with its advantages. 
For instance, it allows for the TT's compact dimensions and capable driving dynamics, which makes it a blast to pilot down a tight, winding B-road. The model was launched with a pair of punchy 1.8-litre four-cylinder variants, one with 178bhp and the other 222bhp. Both are turbocharged and both get Audi's Quattro all-wheel-drive system.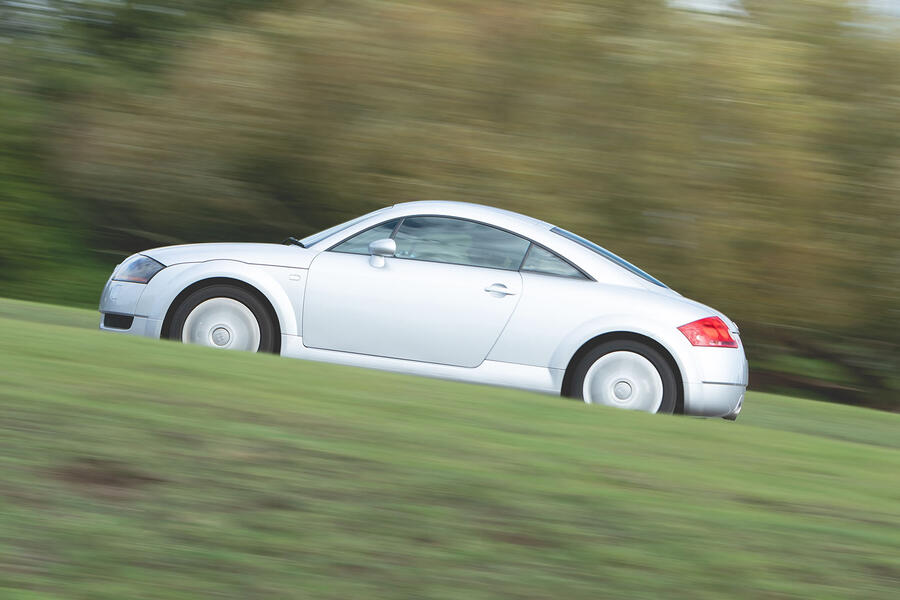 A 148bhp front-wheel-drive roadster appeared in 2003, before another front-driver – a 178bhp one – came about in 2004. That being said, the most characterful TT engine of them all also arrived in '03: the 247bhp 3.2-litre VR6. 
This unit found its way – with Quattro all-wheel drive of course – into the coupé and roadster, aided by the Volkswagen Group's new DSG dual-clutch automatic gearbox. A six-speed manual was offered the following year, and both transmissions allow for 0-62mph times of a shade over six seconds. 
Weighing more than 1400kg, the VR6 version doesn't gain incredible agility or sharpness over the fourcylinder variants. Actually, these sonorous six-cylinder cars lean more to the role of genuine, long-distance GT. Performance is smooth and swift, meaning miles are covered with sublime ease. 
Then there's the Quattro Sport. Introduced in 2005, it features a 237bhp 1.8-litre unit under the bonnet, two lightweight Recaro seats (only) in the front and a two-tone body. It's the lightest, sharpest and quickest TT, with a 0-62mph time of just 5.9sec. Only 800 examples were sold in the UK, solidifying it as a sought-after future classic. 
Finally, from 2005, the 148bhp's power was tweaked to 161bhp and the 178bhp's to 187bhp. A year later, the Mk1 TT faced its demise. It gave way to the second-generation car that would later step aside for the current, third-generation TT.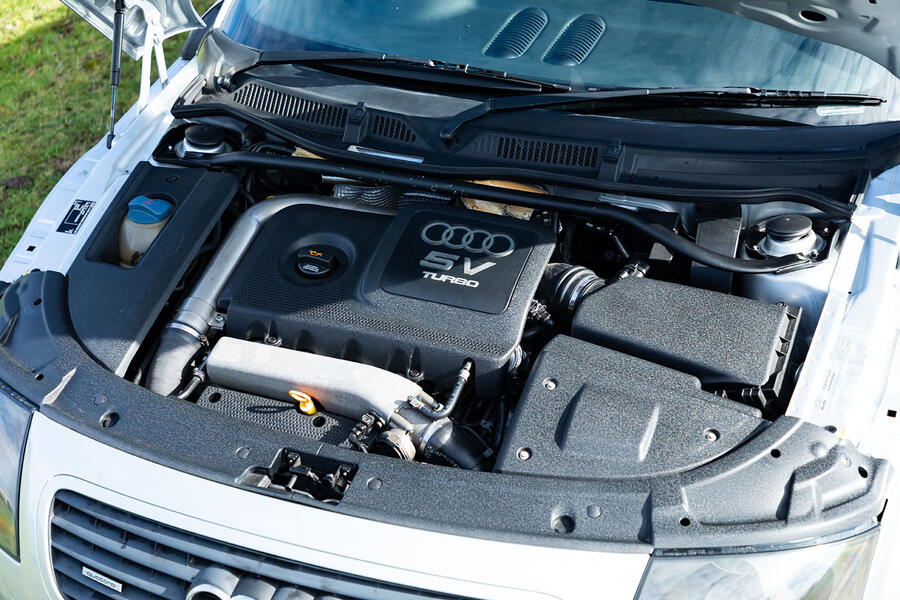 Let's get back to our original question, though: is the TT a true sports car? It turns out the answer depends on your definition of 'true', because while it doesn't feature your traditional rear-wheel-drive sports car configuration, it certainly looks the part and has the performance to match, especially in Quattro Sport guise. And with excellent GT credentials as well, the TT is a car that will keep you positively smitten every day of the year.
What we said then
28 July 1999: "Its determination to be different means Audi has served up two deliciously appealing TTs. Choosing between the coupé and roadster isn't going to be easy. When both the driving and visual experience are so enchanting, it's a decision TT buyers are going to find extremely complex."
An owner's view
Ted Welford: "I bought a Quattro Sport after valeting a normal TT. It feels special even though it's not a hugely expensive car, and the Recaro seats in mine are really cool. It sticks to the road with the quattro system – as long as the car has some decent tyres on it. There is some turbo lag, but that encourages you to rev it above 3000rpm, because that's when it really surges forward. Mine has proved quite expensive to service, but just do your research, find a good example and take it for a test drive. Other than that, it's a fantastic car you can use every day."
Buyer beware... 
Body: The TT's body is aluminium so rust isn't an issue, although it means damage is expensive to repair. The underside of the car is so well protected that corrosion isn't a problem there, either.
Engine: The engines are strong, but check it has been fed a diet of Castrol fully synthetic 5W-30, changed at the correct intervals. Look for oil leaks from the cam cover gasket and timing chain tensioner gasket. The cambelt needs changing every six years or 60,000 miles, and the water pump should be changed at the same time.
Gearbox: Manual gearboxes are tough and clutches last up to 100,000 miles. DSG dual-clutch automatic 'boxes need an oil and filter change every 40,000 miles.
Transmission: The quattro four-wheel drive system needs its oil changing every 20,000 miles to keep things sweet.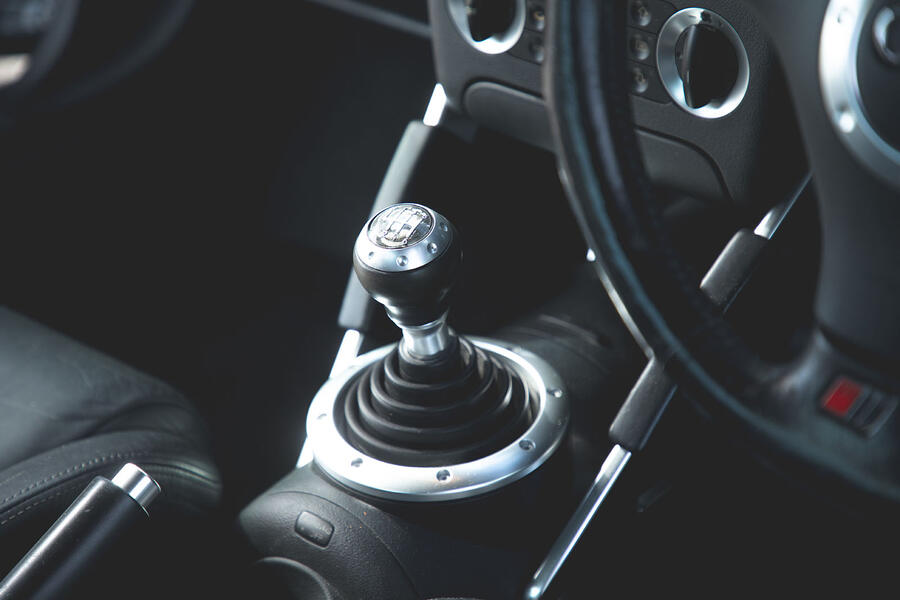 Suspension: If you're looking at cars with 100,000 miles or so on the clock, expect leaky shocks, perished front and rear bushes and broken springs and anti-roll bar collars. That said,even a low-mileage one might need work. Few aftermarket bits are available so you're looking at OE prices.
Interior: The suspension can generate rattles and squeaks. The fuel gauge can fail — the needle often packs up at the quarter-to-full mark. You can get the instrument cluster refurbished.
Electrics: No real issues except for occasional window motor problems.
Also worth knowing 
The TT coupé features a pair of rear seats (unless you go for a Quattro Sport, which has a strut brace in the back instead). They're very cramped and are best used for additional storage. Speaking of which, the coupé has a decent boot that is almost as capacious as a current Audi A1's.
How much to spend 
£1000-£2999: A mix of front- and all-wheel-drive coupés and roadsters, although most have in excess of 100,000 miles and are in questionable condition.
£3000-£4999: Mileages dip further, with more under 100,000. Conditions get generally better. Many remain on sale by private individuals. £5000-£7999 Some with mileages of less than 50,000. Mostly more powerful variants, including the 3.2-litre VR6. 
£8000-£9999: Generally 1.8-litre and 3.2-litre cars in excellent condition.
£10,000-£20,000: Pristine 3.2-litre and Quattro Sport models.
One we found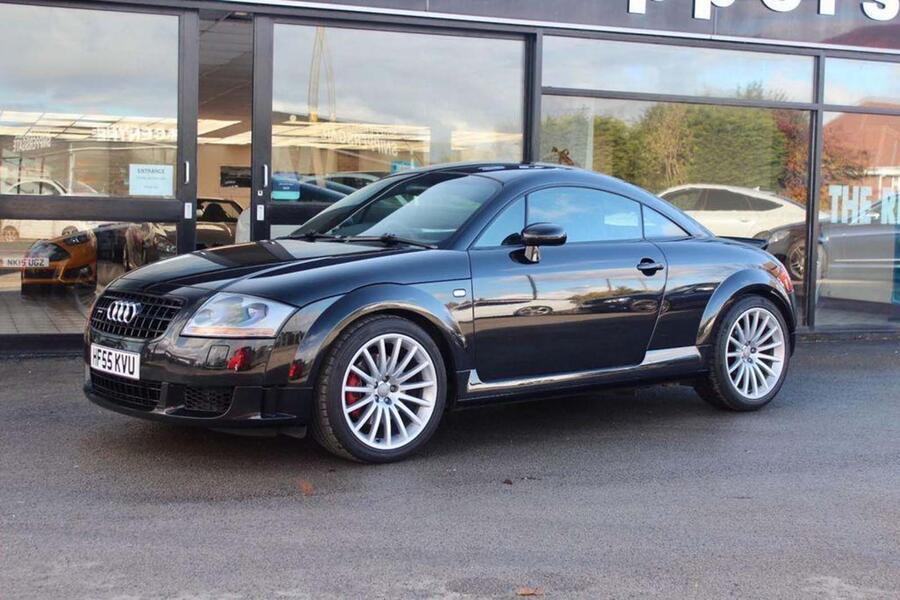 Audi TT 1.8 T Quattro Sport, 2005, 67,000 miles, £12,990: A higher price than the majority of Mk1 TTs, sure, but then again it has a higher level of performance, rarity and driving fun. The Quattro Sport is a special car and a wise investment.
Oliver Young
https://www.autocar.co.uk/car-news/used-...de-audi-tt