04-27-2023, 02:48 AM
Used car buying guide: Bentley Brooklands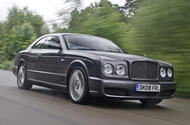 The £230,000 Brooklands was launched into the heart of the financial crisis
Brutish slab of British luxury represents a bygone era, but you'll have to dig deep
It was hardly a fairytale start. The Brooklands took on the role of Bentley's flagship model in 2008, but this thumping great two-door coupé couldn't have arrived at a worse time. 
Launched straight into the jaws of a global financial crisis, it cost the best part of £230,000. As a result, only around 400 of the intended run of 550 cars found homes, 97 of those in the UK. 
It shared much of its design with the convertible Azure. Its long sloping roof formed a graceful profile and the muscular stance was anchored by huge, 20in wheels shrouding beefy brakes. The addition of the fixed roof (and resultant stiffening) impressed road testers, creating a sporting brute that captured something of the spirit of the Blower Bentleys of the 1930s.
A pair of heavyweight turbos yielded 530bhp and a mighty 774lb ft of torque. The modifications transformed the 6.75-litre V8 warhorse, first produced in 1959, into a powerhouse.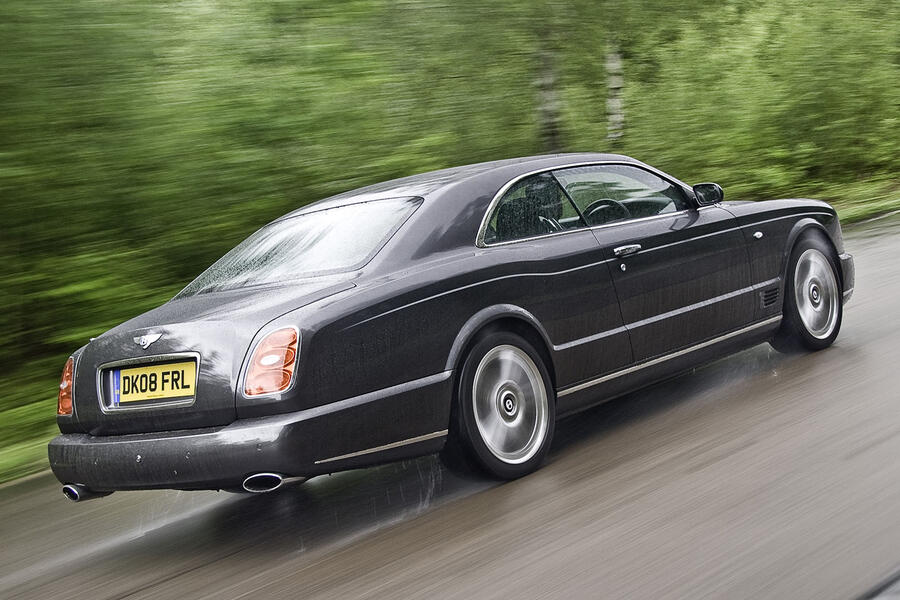 Performance was effortless. The quoted figures for the Brooklands were a top speed of 184mph and 0-60mph in 5.0sec, but the 30-50mph time of 1.7sec told you all you really needed to know about its indomitable, real-world pace. Its appeal didn't end with handsome lines and corrupting levels of power, either. 
The richness of the cabin ambience was, if anything, even more charming. Each interior required 16 cow hides, sewn together by hand. Inlaid and polished slabs of wood were measured in pounds, not the ounces found in lesser machines. And there was all that dense, thick carpet. 
It was a relatively practical car, too. Thanks to its vast, 5411mm length, the rear had plenty of space, making it a true four-seater - one that could carry four people's luggage as well, courtesy of the 374-litre boot. Less practical are the running costs, with an urban figure of 9.8mpg, and pride of place in the highest road tax bracket. 
Service and maintenance costs can be punitive, but at least the tyres are not as pricey as you might think, at £250 a corner for Pirelli P Zeros.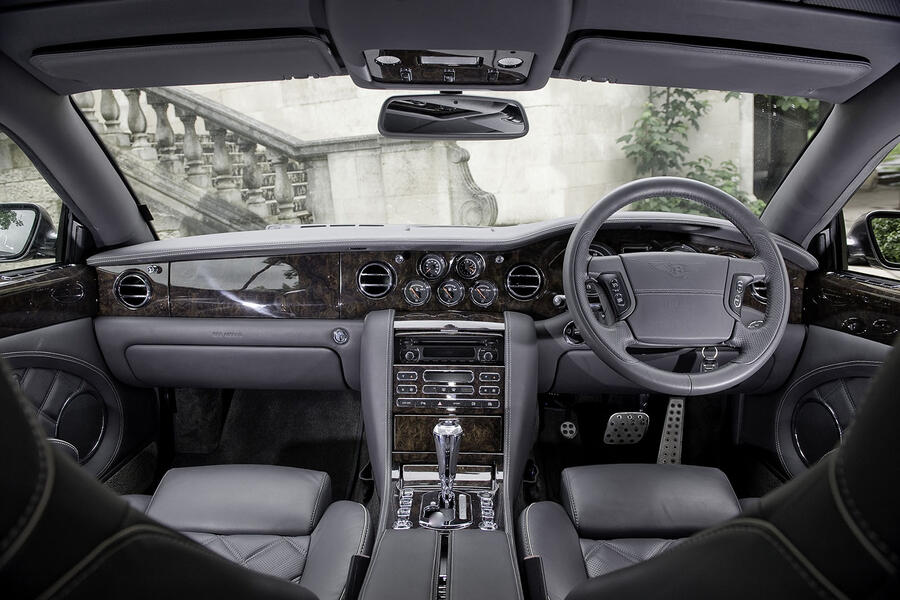 On top of the launch price of £230,000 - £343,000 in today's money - you could add plenty of pricey extras, including £2250 for the flying mascot on the bonnet, and £20,000 for carbon brakes. So it pays to study the spec of any intended purchase carefully. 
The model's rarity and majesty have kept prices high today. Values seldom dip below £120,000, give or take for high or low mileage, which represents a £90,000 premium over similar-age Continental GTs from Bentley's entry-model coupé range. The likes of the Brooklands will never be seen again, demand having shifted to luxurious SUVs. 
There have been many cars crafted by hand from expensive materials, but they're often tucked away in dehumidified garages year round.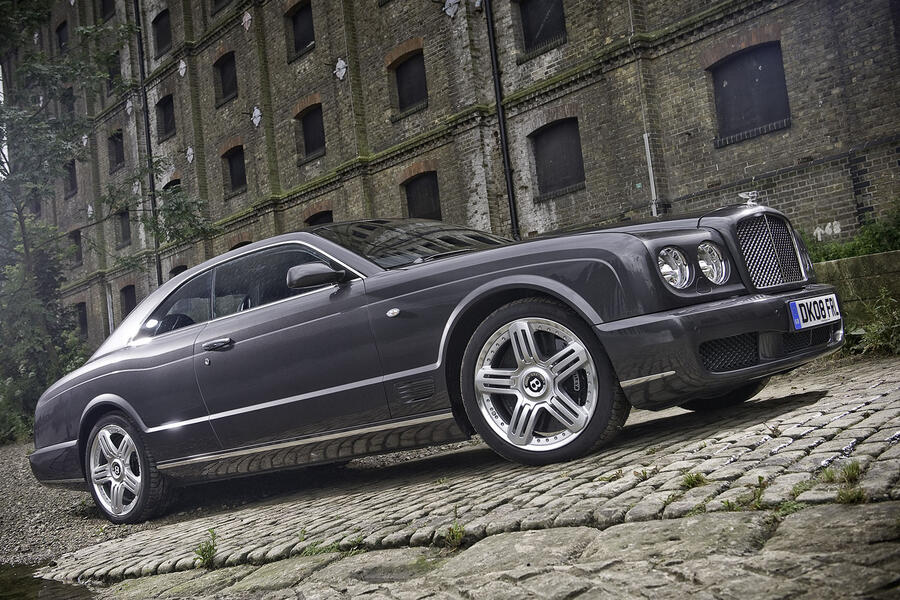 The Brooklands, like its 1930s forebear, was designed to be used. It is a sumptuous grand tourer that looks its best when heroically fly-spattered, rather than pampered on a trailer. 
It was built for a world that no longer exists, using expertise and techniques that are being subsumed by automation. As a compelling expression of a bygone age, the Brooklands deserves to be celebrated. 
An owner's view
Simon Mahony: "I used to own a Mulsanne, but I just saw the prices tumbling, so I replaced it with the Brooklands. I love its coupé styling. It's just a wonderful car, quite sporty even. I've enjoyed taking it up to north-west Scotland, among other road trips. I have even seen 18mpg on long runs. Servicing costs are quite expensive. I take it to my local Bentley dealer, but you just have to accept it's an expensive car to run. The only real problem I've had were the rear suspension dampers, which was not a cheap fix, but I've loved owning the car, nonetheless."
Buyer beware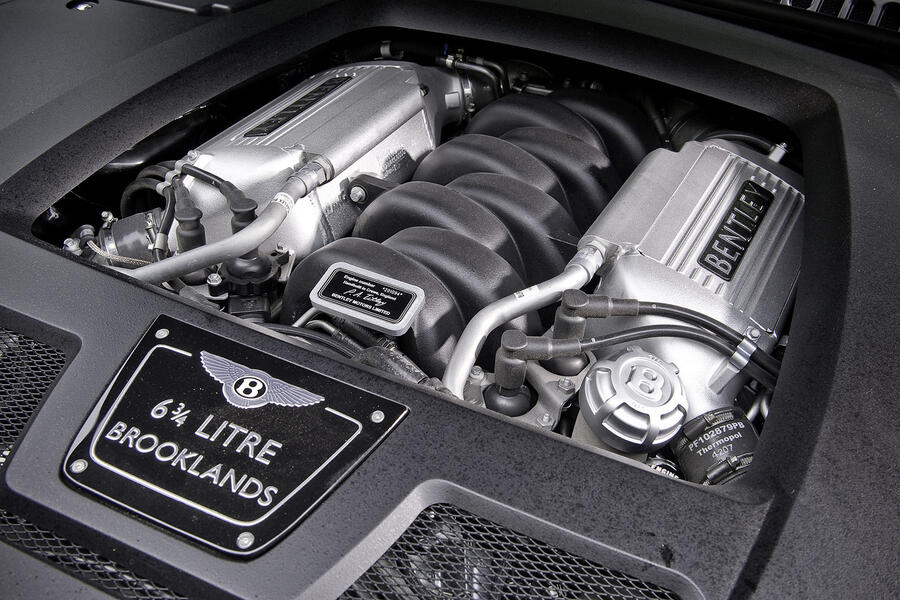 Engine: The Brooklands' engine never exceeds 4500rpm in normal use and few examples have covered mileage high enough to reveal problems with wear, but regular servicing is expensive. Bentley dealer Jack Barclay quotes £5000 for a full engine service and £1900 for an interim service. Independent Bentley specialist Mulsanne Motors quotes a more reasonable £1300 for an engine and gearbox service. 
Gearbox: The six-speed ZF 6HP26 gearbox appears to give little trouble. Although it was conceived as a 'sealed-for-life' unit, services should be carried out at least every 60,000 miles. Jack Barclay quotes £800 for the service on its own. 
Suspension: The car weighs 2650kg, so bushings are worked hard for a living and they cost in excess of £1000 for full replacements, not including labour. Listen for clunks or thumps over potholes. 
Interior: This should have been well cared for. Even high-mileage examples should look softly mellowed, not worn. Repairing any tears or damage may be costly, given the leather's grain, colour and weight. 
Exterior: You need to watch out for kerbs in any 1900mm-wide car like this. Buckling isn't a notable problem with the Brooklands, but replacement wheels are hard to come by and will be very expensive when you do.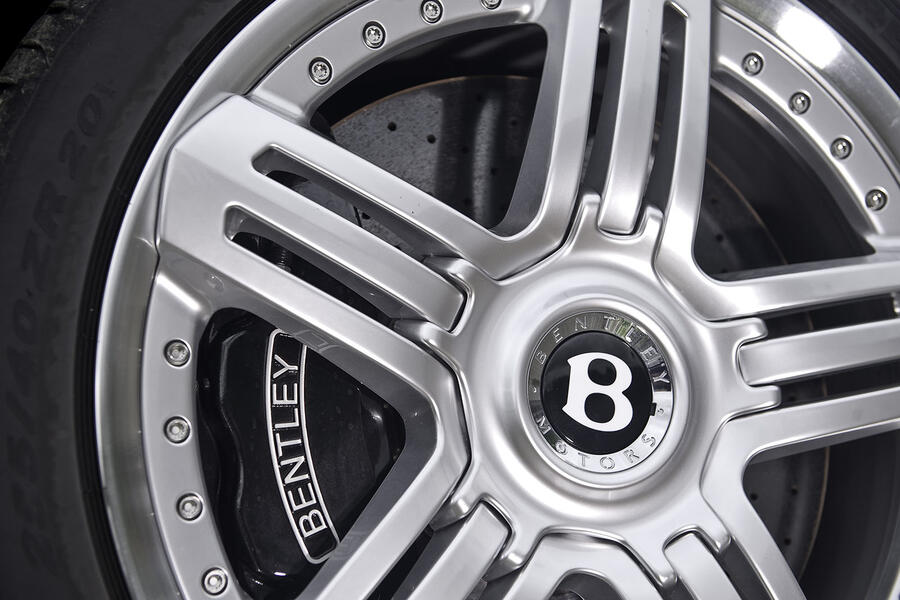 Brakes: They are kept busy stopping all that heft, but replacing steel discs and pads is reasonable: approximately £1000 at an independent specialist.
Also worth knowing 
A hand-built car like the Brooklands will never be cheap to run, be it singledigit fuel economy, top-bracket road tax or specialist servicing costs. Prospective buyers need to go in with their eyes open. Being a machine tailored to the tastes of its first owner, interior colours can be quite bold and finding your ideal spec may take time. 
With mileages almost exclusively below 35,000, prices are weighted more heavily on the car's specification and condition than its mileage. The Brooklands name appeared in 1992 when it was used on the replacement for the Mulsanne and Eight saloons. In 1999, the Brooklands R was replaced by the Arnage – sibling to the Rolls-Royce Silver Seraph. Bentley developed the Arnage's platform substantially to make this later Brooklands.
How much to spend 
£110,000-£119,999: Well-maintained cars with mileages between 20,000 and 40,000, advertised by prestige specialist dealers, very occasionally private sellers. Cars towards the lower end sometimes sport more arresting interior colour schemes.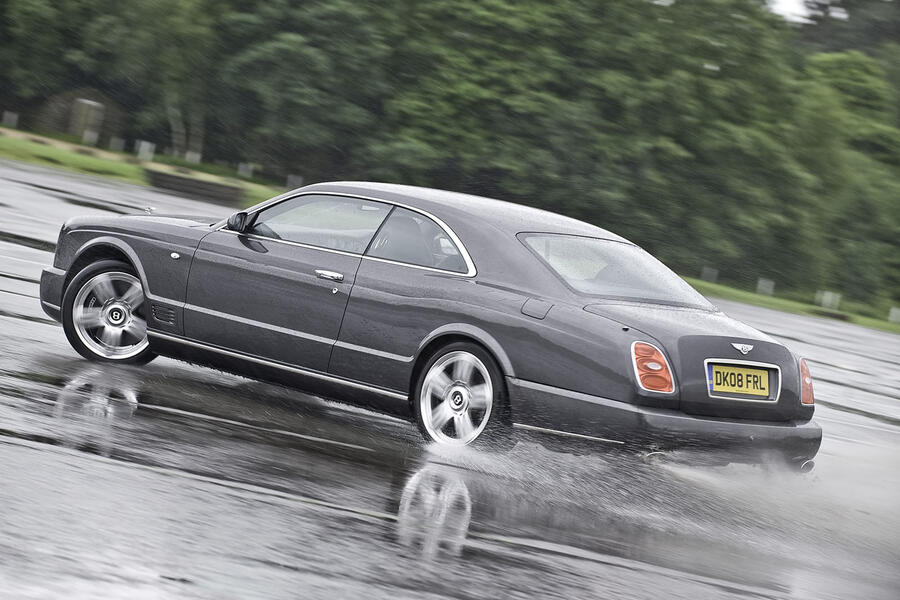 £120,000-£129,999: Models showing less than 20,000 miles, in very good condition, often with choice extras. Only the preserve of specialist dealers. 
£130,000 and above: Pristine cars, with mileages as low as 3000 and no higher than 9000. These examples usually sport a flying B mascot, among a raft of extras.
One we found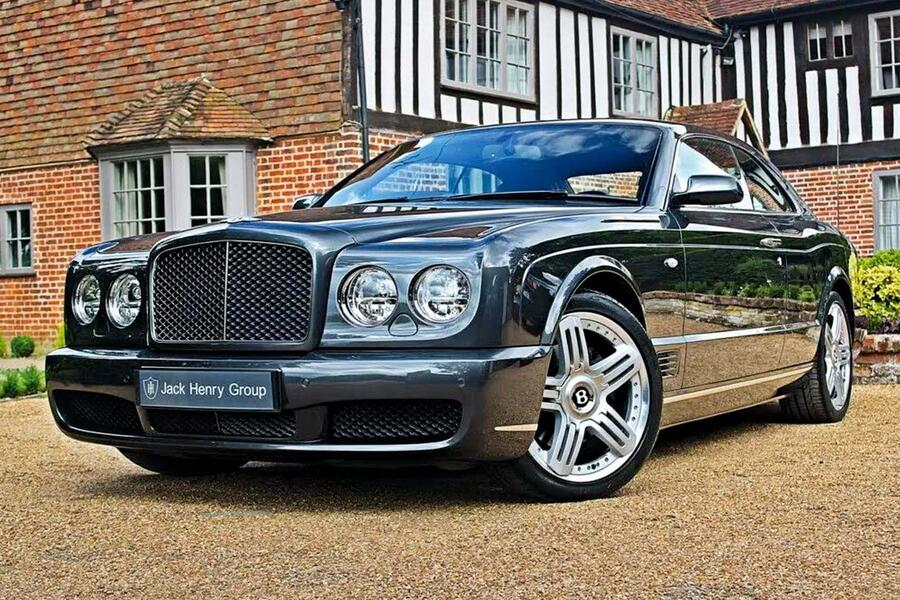 Bentley Brooklands, 2008, 33,000 miles, £109,995: A lovely example finished in metallic anthracite, with desirable 20in wheels and a well-kept 'Cognac' leather interior. Advertised by a specialist in Maidstone, it features the Vavona Burr dashboard and embroidered flying B in the headrests.
By Chris Chalmers
https://www.autocar.co.uk/car-news/used-...brooklands