08-25-2022, 04:03 PM
Used car buying guide: Ford Fiesta ST (Mk7)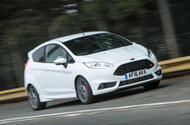 Remarkable agility is one of the Mk7 Fiesta ST's best traits
The Mk7 Ford Fiesta ST is a fast, affordable and fun hatchback
With such a rich, extensive heritage of Fast Fords here in Britain, there are so many stories that can be shared and traced through the generations.
My father used to drive a 1985 Escort RS Turbo, and many other people of his age would have done the same. Perhaps they once bought an XR3i or even stole a Sierra RS Cosworth…
More recently, the Blue Oval has continued to inject its go-faster DNA into cars such as the humble Fiesta. The Ford Fiesta ST proved immensely popular when it arrived back in 2013 and remains so today – even considering the current-generation model has been out since 2018.
Why do people flock to this particular hot hatchback? Well, as with the ST's ancestors, you know exactly where your money has and hasn't being spent. Areas such as refinement, luxury and tech (or the deficit thereof) remain firmly in the realm of the inexpensive small hatch, while instead you're treated to a plethora of features that indulge your inner hooligan. 
You get an excitable 1.6-litre engine, in this case a turbocharged four-cylinder with 179bhp, or 197bhp on overboost when you plant your right foot in third gear and above. It allows for a 0-60mph time of 6.9sec and a top speed of 139mph.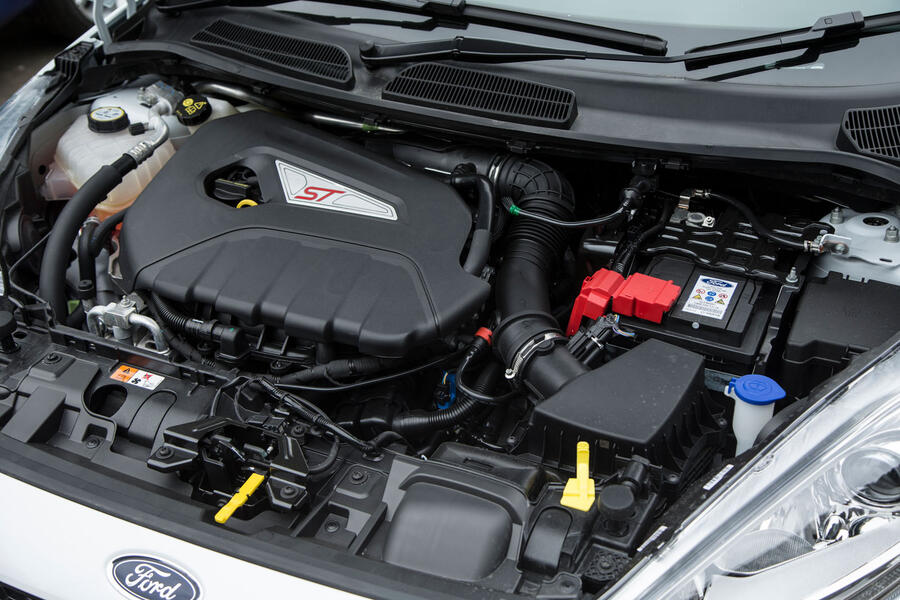 It's a unit that loves to rev and it sounds suitably angry doing so. Induction noise is pumped into the interior but not via the speakers, instead through a pipe from the engine bay (fun fact: the £336,000 Lexus LFA pioneered that idea).
On the outside you have 17in wheels, twin exhaust exits and aggressive styling, as well as some strong colour options including Spirit Blue and Molten Orange. Examples with the Style Pack also have their wheels finished in grey, along with red brake calipers and illuminated 'ST' door sills. 
Inside, the Recaro seats are easy to praise. Not only are they comfortable, with their mix of leather and cloth, but they're also impressively figure-hugging. During a spirited drive you will be extra grateful for how much they grip you, because the Fiesta ST can tackle a winding road like an enthusiastic Jack Russell terrier.
The steering is near-telepathic in its responsiveness, the gearshift is wonderfully slick and the suspension is suitably firm, but perhaps the best part is the way this car turns. With amazing chassis balance, the Fiesta ST can rotate on a dime, and you can feel it happening beneath you. This means the car is easy to place through a bend, and it's agile and adjustable enough to slide the rear around in a corner with a lift of the throttle.
There aren't many cars that are as fun and engaging for this kind of money – as little as £6500 in some cases. Plus, it's still very much a small hatchback, so you can use it every day and it's relatively cheap to run. 
But let's circle back for a second. At the beginning, we said the Fast Ford lineage can often be traced back through the generations, citing my father's RS Turbo as an example. That would only ring true, of course, if I too owned a car from the same lineage. Haven't I mentioned it already? I have a 2016 Fiesta ST. 
What we said then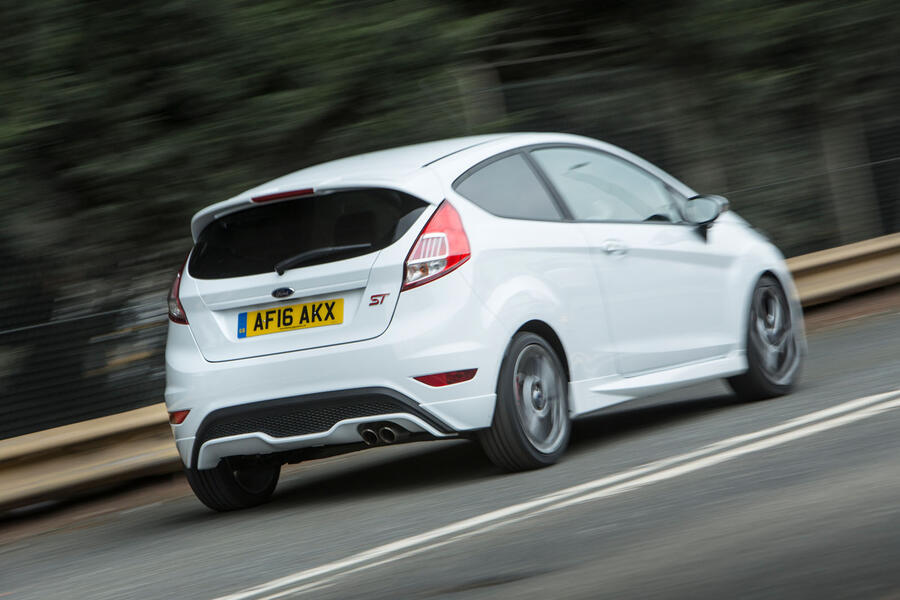 6 March 2013: "It turns with agility and showed good traction even out of tight second gear corners in damp conditions. Across challenging cambers and crests, even if they arrive mid-corner, the Fiesta's body control is terrific and the chassis is composed and controllable. If you're looking for an entertaining hot supermini that you could happily drive daily without doing your head in, the Fiesta is as competent and capable as they come." 
An expert's view
Stephen Vincent, Hendy Performance: "I bought a Fiesta ST200 about three years ago. The main draw was that it was a sub-£15,000 car at the time, and you can affordably modify and maintain it. I got mine up to 350bhp and, with daily driving, still saw upwards of 40mpg. We run a 320bhp Fiesta ST as a courtesy car as well. It has a hybrid turbo and the engine still has the standard internals, and it has done the best part of 55,000 miles now. Even straight out of the box the Fiesta ST is fantastic, and the chassis is phenomenal." 
Buyer beware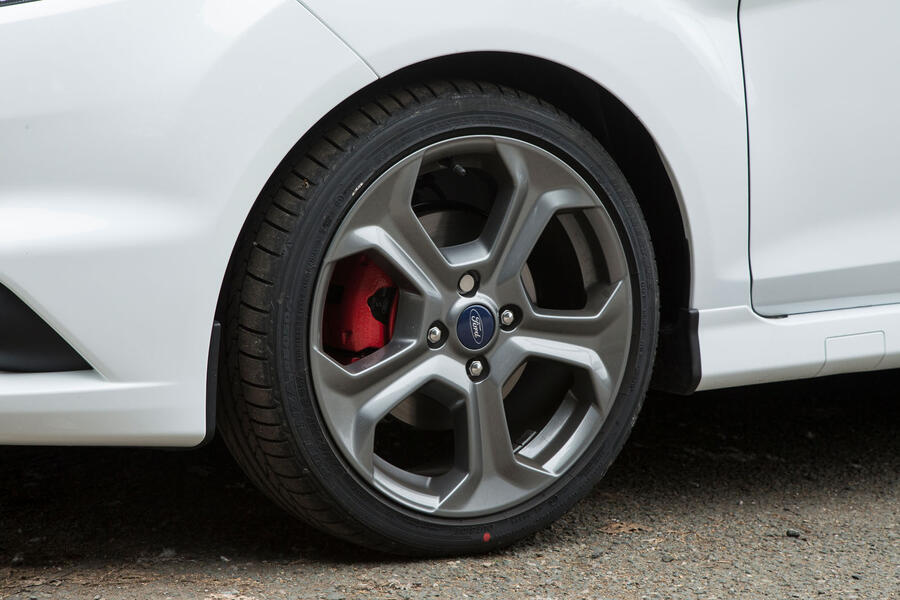 Engine: Listen for a rattle from the cam bucket that can fail due to fuel pump pressure. The engine will run badly as it wears. Check if a technical bulletin about a failed coolant sensor was attended to. The system can run dry without flagging a warning, in turn destroying the engine. 
Oil and maintenance: Check the records to confirm good-quality fully synthetic oil has been used and changed according to the schedule. Service intervals are every 12,500 miles or 12 months. Timing belt changes are every 125,000 miles or 10 years.
Recalls: Check if a 2018 recall for a cracked head caused by localised cylinder overheating has been carried out. If left unchecked, the crack could cause a fire. It applies only to cars produced up to December 2014.
Gearbox: Listen for worn synchro rings occasionally caused by a previous owner swapping the dual-mass flywheel for a lighter single-mass one. The reduction in vibration and shock absorbency damages the gearbox.
Suspension and brakes: Listen for clonks, groans and squeaks caused by speed hump abuse. Any steering vagueness is most likely to be caused by worn front track rods. Check for excessive 'lipping' at the edges of the discs and for worn pads; both are cheap to replace. Inspect the inner shoulders of the front tyres for wear caused by misalignment.
Body: Check for signs of crash damage and repair, for loose door seals, that the windscreen washers work and that the fuel filler flap isn't jammed.
Also worth knowing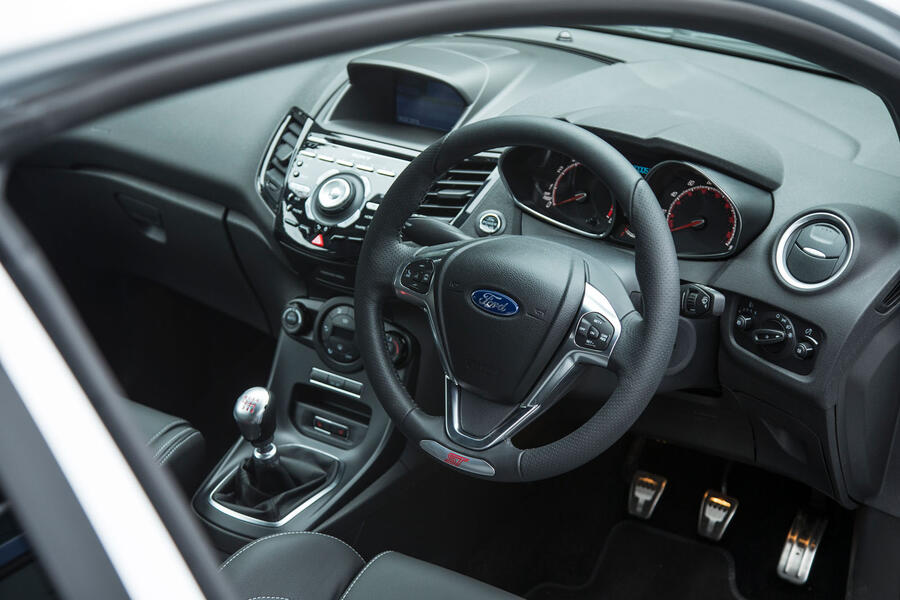 Entry-level ST-1 trim is sparse and availability is low; ST-2 gets you heated seats and a Sony infotainment system. For folding door mirrors, cruise control and climate control, opt for ST-3. There's also the limited-edition ST200 that has a few performance tweaks to give 197bhp or 215bhp on overboost.
How much to spend
£6500-£7999: Early 2013 and 2014 ST-2s (and the odd ST-1) with mileages north of 80,000. Examples are often rough and sometimes modified, so hardly confidence-inspiring purchases.
£8000-£9999: Some 2015 and 2016 ST-2s, with mileages near to 50,000 in some cases. Conditions are generally better, plus some ST-3s appearing.
£10,000-£11,999: Conditions up o showroom level and mileages sub-50,000. Some solid buys here, especially in ST-2 form. 
£12,000-£13,999: ST-3s dipping below 40,000 miles. 
£14,000–£18,000: ST200s with varying conditions and mileages.
One we found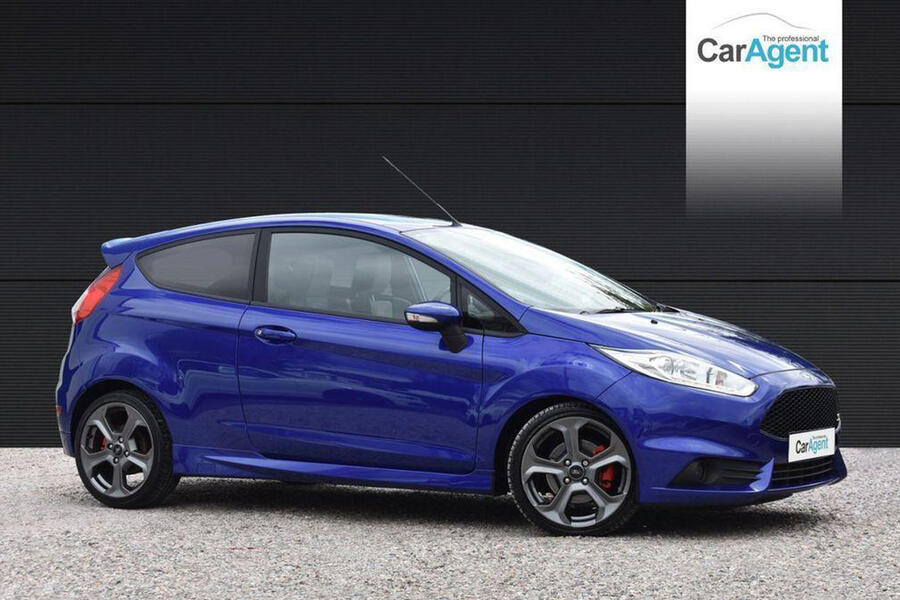 2016 Ford Fiesta ST-2, 39,925 miles, £11,995: An ST-2 gets a satisfactory amount of kit, but this example has optional sat-nav and larger infotainment screen for good measure. It's finished in Spirit Blue and has the Style Pack, too. Mileage is reasonable and the condition looks respectable. 
Oliver Young
https://www.autocar.co.uk/car-news/used-...sta-st-mk7