09-26-2022, 06:31 PM
Used car buying guide: Lamborghini Gallardo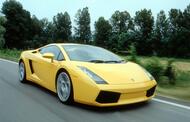 The Gallardo featured a 493bhp 5.0-litre V10
The Gallardo was a sonorous V10 whirlwind, and it can be yours for less than you think
There's a good reason why Lamborghini's signature colour is yellow. It's because such an exuberant colour works perfectly on exuberant cars – the marque's specialty.
The Lamborghini Gallardo is a prime example, although not an arm-and-a-leg expensive one. In fact, you can now buy one for less than a new top-end BMW 5 Series.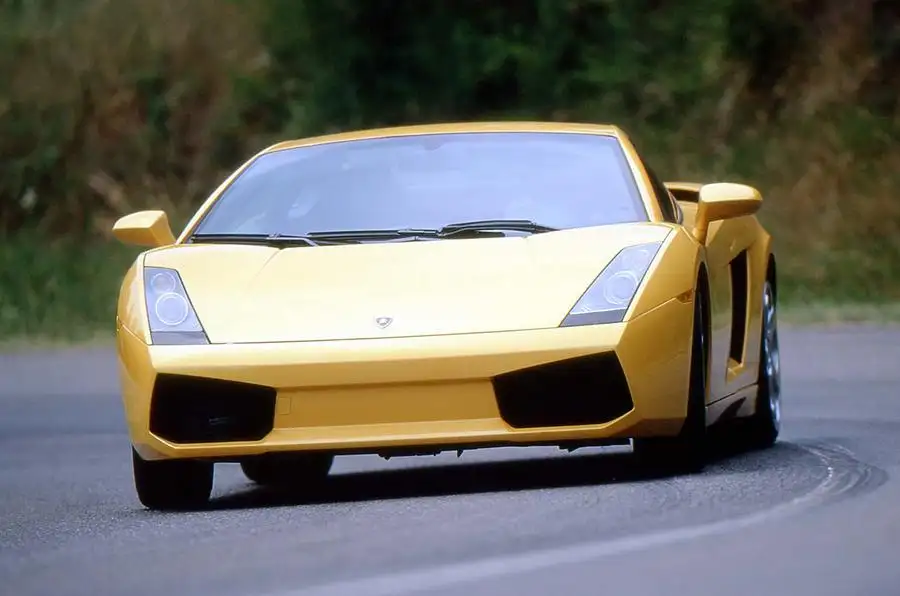 Introduced in 2003, the Gallardo first received a mid-mounted 5.0-litre V10 with 493bhp. It sends power to all four wheels through a single-clutch automated manual for those who desire flappy paddles or a conventional six-speed manual for purists. Either way, you will be rendered positively speechless after experiencing the Gallardo's 10-cylinder speed and sound.
You won't mistake its noise for anything else on the road – except maybe an Audi R8. Of course, having 10 cylinders already sets it apart from most cars, but you will also find it has a deeper, angrier tone than the howling Lexus LFA and Porsche Carrera GT.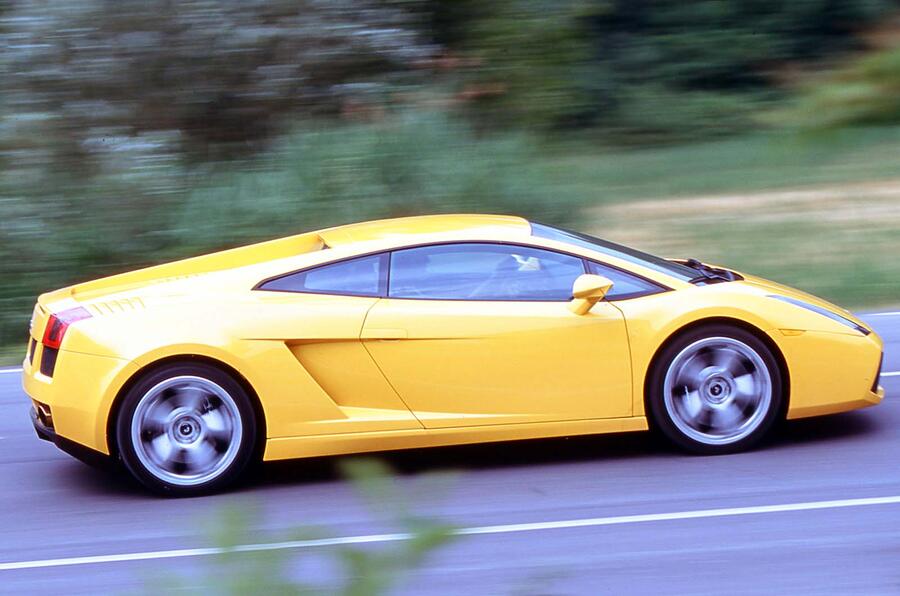 To hear its glorious symphony at full volume, you will need the droptop Spyder that arrived in 2006. That car gained an uprated engine (the coupé made the switch a year earlier), with a mighty 513bhp at its disposal.
In addition to this power upgrade, some other elements of the Gallardo were revised at the same time, including the suspension, exhaust system and steering rack. The biggest change, though, was lower ratios for the six-speed gearbox. Fast forward to 2008 and the Gallardo underwent a neargenerational transformation. Its fighter-jet design was modernised and, to match, Lamborghini put a more powerful, 5.2-litre V10 in the old 5.0-litre unit's place. In essence, it went through Top Gun training and came out a sharper machine.
This second incarnation of the Gallardo has some noteworthy special editions, including the Valentino Balboni. Named after Lamborghini's legendary test driver, it kicks out 542bhp and is rear-wheel drive only, making it a wild one. Sticking with the standard car, you have 552bhp under your right foot, allowing for a suitably rapid 3.7sec 0-60mph time. Oh, and top speed hit 202mph, so there's one more figure you can boast about down the pub.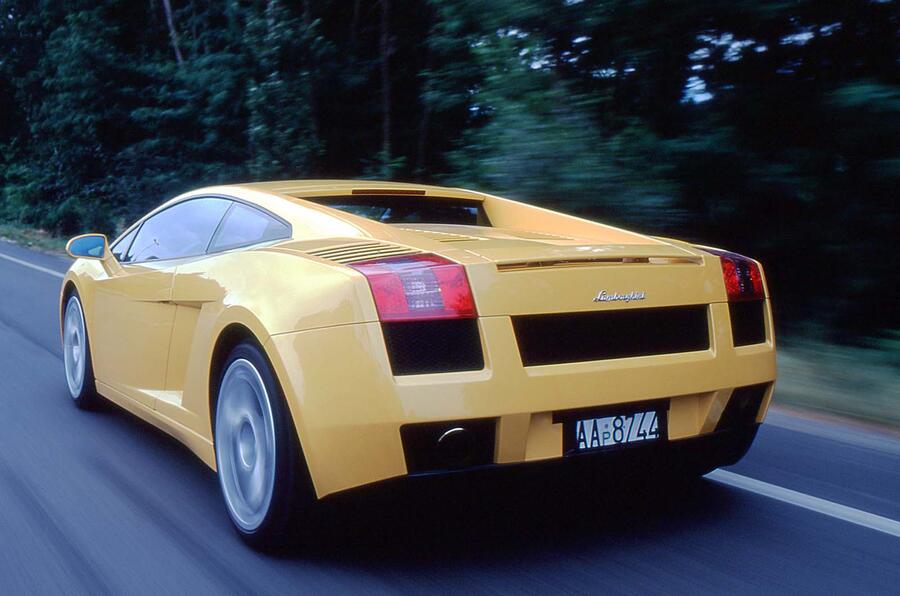 Every version of this bull is exhilarating to drive, mind you, whether you opt for a later or earlier example of either standard or specialedition variety. Descriptions such as thrilling power (high up in the rev range), strong grip and sharp handling apply to all Gallardos, albeit to differing degrees. On the dial, these range from 10 to 11. Get it on a track and you will never want to stop. Drive it on the road and it still feels incredibly special, even at low speeds. It simply has that much theatre.
Entry into Gallardo ownership nowadays starts at less than £60,000. That's a real bargain, considering the model cost £120,000-plus from new, and especially because it wears one of the most prestigious badges in the business.
What we said then
25 June 2003: "Highly credible Lamborghini is set to scare the 360 Modena with its combination of glamour, performance, drivability and build quality. Maranello should be worried."
An expert's view
Rupesh Jethwa, Lamborghini Brand Director, HR OWEN: "I've driven countless Gallardos and seen many of our customers get years of enjoyment from owning one. The V10 engine is notoriously robust, especially given the performance on offer, and if you can find one that has been serviced and maintained regularly, it's a relatively affordable way into supercar ownership. It's often a good idea to go for a Selezione Lamborghini Certified Pre-Owned car, which comes with the peace of mind of up to 24 months' warranty and guarantee of a full service history by qualified technicians. Then you can worry less about reliability and focus more on enjoying the razor-sharp handling and that beautiful V10 engine noise."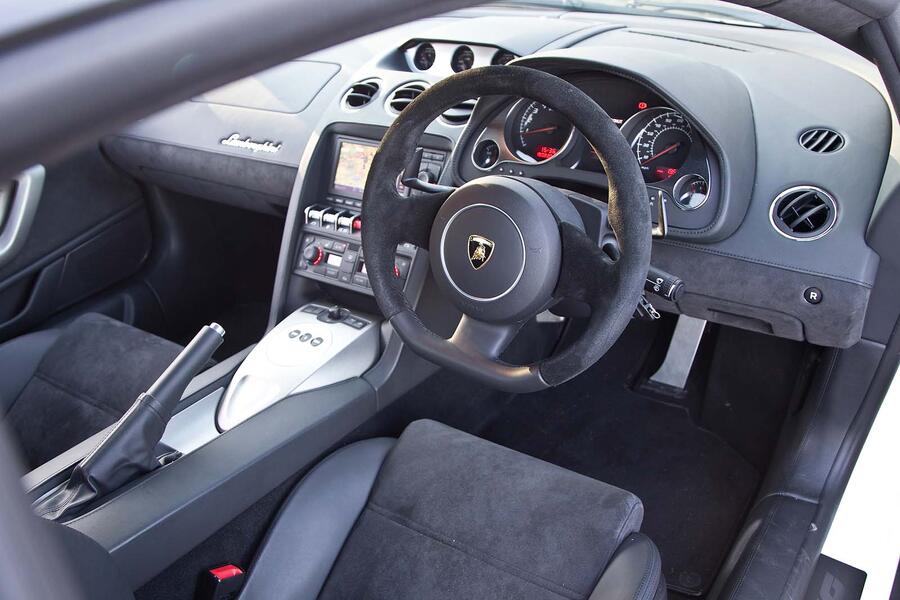 Buyer beware 
Engine: Early 5.0-litre engines are prone to oil pump problems, so have the compression and oil pressure checked. Some owners overfill the dry-sump engine, so dip and check. The engine management light can indicate overheating after the disabling of exhaust noise reduction valves. Low-mileage cars can have sticking throttle bodies, causing the engine revs to hunt.
Transmission: With the automatic, overheating the clutch can cause the action to feel a little sticky and some clutch slip. This tends to be resolved once the clutch cools down. The 'box can be interrogated by a laptop, which should reveal if updates have been performed. The rare manuals can suffer cable stretch, but that's all.
Suspension and brakes: The front pads and discs take a hammering; the ball joints, antiroll bar bushes and track rod ends too. On post-2005 cars, check the optional front-end lift system works. Check the handbrake holds, too.
Body: The aluminium body is hard to fix, so avoid dents. Corrosion on the side oil-cooler vents' seams isn't unknown. A stone-chip-free nose is either protected with film or has been repainted; if it's the latter, check for blow-over areas. Check the side vents for stone chips. A non-functioning hood could be a simple solenoid fail.
Interior: Most controls originate from Audi and are trouble-free. The trim is tough, but the Alcantara-wrapped steering wheel can wear to a shine and the driver's side bolsters can look scabby.
Also worth knowing
The Superleggera model appeared in both pre- and post-facelift forms. Regarding the latter, it ups power (over the standard Gallardo) to 562bhp and decreases weight by 70kg. This helps lower the 0-60mph time to 3.5sec, while handling and overall agility are improved as well. In 2010, Lamborghini stated that 618 Superleggeras had been produced and sold in just one year.
How much to spend
£50,000-£64,999: Coupés and Spyders from 2007 and 2008, all featuring the automated manual. Mileages fluctuate heavily.
£65,000-£74,999: Mileages still fluctuate, though there are more, generally better examples. The odd six-speed manual appears.
£75,000-£89,999: Updated 5.2-litre cars start to appear and in excellent condition. Mileages dip into the teens in some cases.
£90,000-£109,999: Some special-edition cars from the Gallardo's later years.
£110,000 and above: Superleggeras and a couple of super-rare, manual-equipped Gallardo Balboni editions.
One we found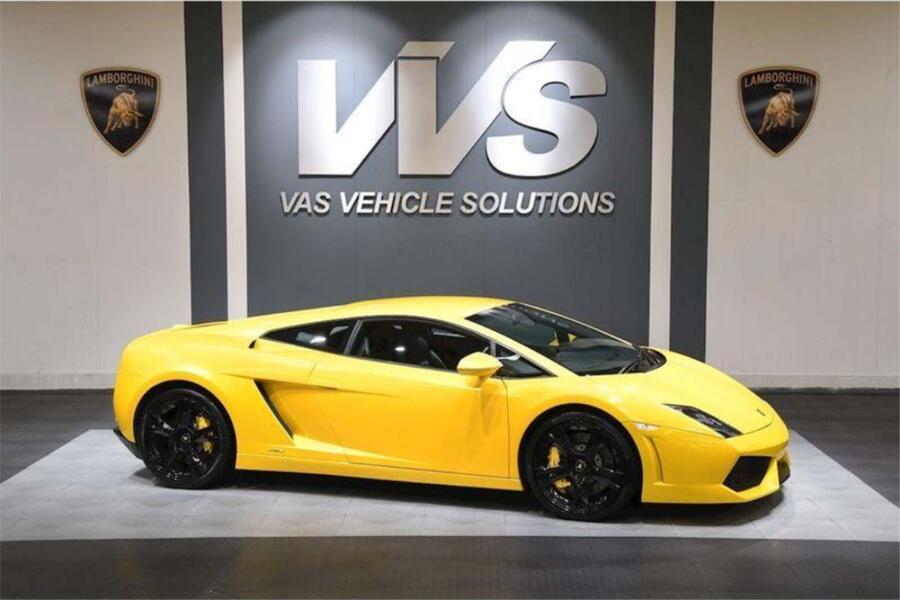 Lamborghini Gallardo LP560-4, 2013, 32,000 MILES, £81,990: This is a late example featuring the 552bhp 5.2-litre V10 engine. It has both a reasonable mileage and a reasonable price tag (for such a car) and is in showroom condition. Plus, guess what? It's yellow!
Oliver Young
https://www.autocar.co.uk/car-news/used-...i-gallardo