09-12-2023, 09:19 PM
Used car buying guide: Land Rover Freelander Mk1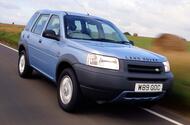 The Freelander is a handsome and interesting SUV with a string of Land Rover firsts to its name
Traditional, simple off-roader can go just about anywhere - should it be on your driveway, though?
Got around £3000 to spend and looking for a comfortable, practical, almost go-anywhere four-wheel-drive family car that, if bought wisely, might even go up in value?
Allow us to present to you the original Land Rover Freelander of 1997 to 2006.
True, the Mk1 Freelander doesn't have a great reputation for reliability, but with only a few still left, there's a higher proportion of gold among the garbage.
In any case, it's still a handsome and interesting SUV with a string of Land Rover firsts to its name: the first to be of unibody construction, to have independent suspension all-round and to have a transverse engine.
Plus it was the first vehicle to have a computerised hill descent control (HDC) system, at least on higher-spec models to begin with, until it later became standard.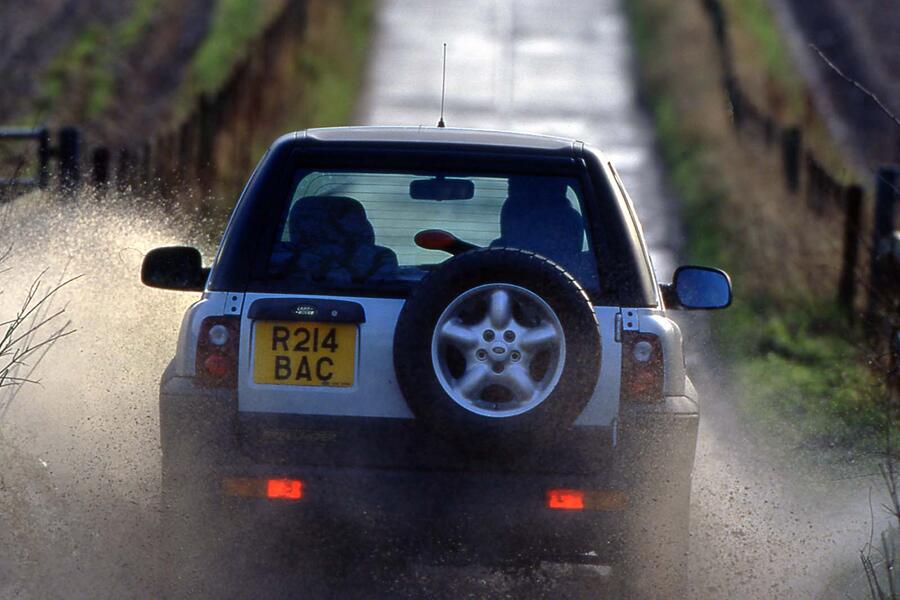 It was also Gerry McGovern's first Land Rover design project. The public loved it, and its success financed a raft of new models. It came in no fewer than four body styles: three-door softback (the hood is a pain to operate), three-door hardback/commercial and five-door (the best-seller).
At launch, there were two Rover engines to choose from: the familiar 118bhp 1.8-litre K-series petrol and the L-series diesel producing 98bhp and a useful 155lb ft of torque at 2000rpm.
Useful but apparently not useful enough, because in 2000 it was replaced by BMW's more efficient 2.0-litre TD4, producing 114bhp and 195lb ft at 1750rpm.
Secreted among these sensible four-cylinder engines was an outrageous 2.5-litre V6. Introduced in 2001 primarily for the American market but also offered in the UK, it made 175bhp and 177lb ft. It was attached to a five-speed automatic gearbox and could take the 1625kg Freelander from 0-62mph in 10sec. It's fun, rare and heroically thirsty. The TD4 is easily the most plentiful and the one to go for, as the 1.8 can't really be trusted. 
On the road, the Freelander lacks the directness and precision of a modern SUV. Its soft suspension, for example, causes it to lean heavily in corners. Off road, however, it will leave them stranded and digging holes.
The facelift came in 2003. The nose was reworked, while the old boxy headlights were replaced by Range Rover-style projector items that make this later version look much fresher.
Build quality also improved. Trims ranged from basic E (no electric door mirrors or air con, but that means there's less to go wrong) to HSE, our favourite, with air-con, leather and foglights. It has a CD changer, too, if you remember what that is.
Rare but interesting ones include Sport from 2003 (the ride height is reduced by 30mm for sharper on-road performance)and Kalahari G4 in Tangier Orange.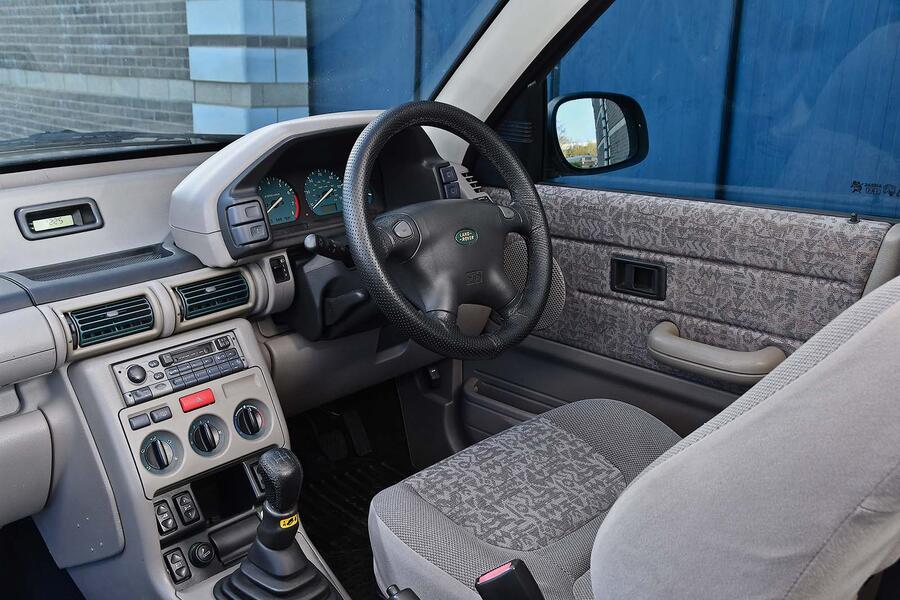 Interior space is reasonable enough for four people, while lowering the back seat turns the Freelander into a useful workhorse. The five-door has better rearward visibility than the soft-top, which has a thick B-pillar and a narrow rear side window. At first, the HDC system had a very rough few edges, while the front and rear axles had different ratios that caused uneven tyre wear. Both issues were resolved from late 2000.
This model offers an inexpensive route into the world of Land Rover. As the brand's prices march ever northwards, we should be more grateful.
What we said then
4 February 1998: "No other sport utility vehicle on sale in the UK strikes a better balance between refinement, handling and off-road ability. The absence of a low ratio hinders the Freelander up steep, slippery slopes, [but] downhill slopes are a piece of cake, thanks to Land Rover's Hill Descent Control, standard on XEi models.
What the owner says
Adam Cook: "My Freelander is the rare threedoor with removable hard-top. It's not as practical as the five-door and visibility isn't as good, but I like the looks. It was registered in 2006 so is one of the last ones and has done 100,000 miles. Being a TD4, it does around 30mpg. In recent months, the driveshafts and rear brakes have been replaced, but there's no rust. It's very reliable. I've been to the Isle of Skye in it and through all weathers and it has never missed a beat."
Land Rover Freelander common problems
Engine: Early 1.8 petrols suffered cooling issues, but most were resolved with the fitment of an upgraded head gasket. Many surviving cars will have had this work done, but check around the oil filler for oil and water 'mayonnaise' anyway. Check the coolant is fresh and topped up, too. The timing belt should be changed every 72,000 miles or seven years. The L-series diesel is trusty, but the TD4 is the one to buy. It has a timing chain and is reliable, except for some issues with the fuel-injection system and turbocharger.
Gearbox: This requires careful scrutiny. At motorway speeds and in reverse, listen for noises and creaking. Inspect the transfer case at the rear for oil leaks. Make sure gearchanges are positive and the clutch isn't slipping.
Steering, suspension and brakes: Check the condition of the hydraulic steering pipework and connections. The steering itself should be reasonably direct and precise. On the road, the ride should be soft and car-like, but expect some rattles and looseness from worn bushes and track-rod ends, which should be picked up by an MOT test. Pre-2001 Freelanders have front discs and rear drums and later ones discs all-round. Either way, check the car pulls up straight and that discs and calipers are in good condition. Don't trust the handbrake on post-1997 cars.
Electrics: There's quite a bit of new tech, so check there are no warning lights showing for the ABS, hill descent and traction control systems. If they're illuminated, suspect sensor issues or, more expensive, a problem with the four-wheel drive system. The electric windows can fail, especially the one in the tailgate. If you can be bothered, the air-con will likely need regassing.
Interior: Don't expect this to be in the first flush, but having established that the windows go up and down and the central locking works, be on the lookout for unsightly damage, such as a cracked dashboard, ripped upholstery or a leaking sunroof, which can cause electrical problems.
Body: Corrosion shouldn't be an issue even at this age. Instead, check the underside, sills, front and rear overhangs and driveshafts for damage caused by overly ambitious off-roading.
Also worth knowing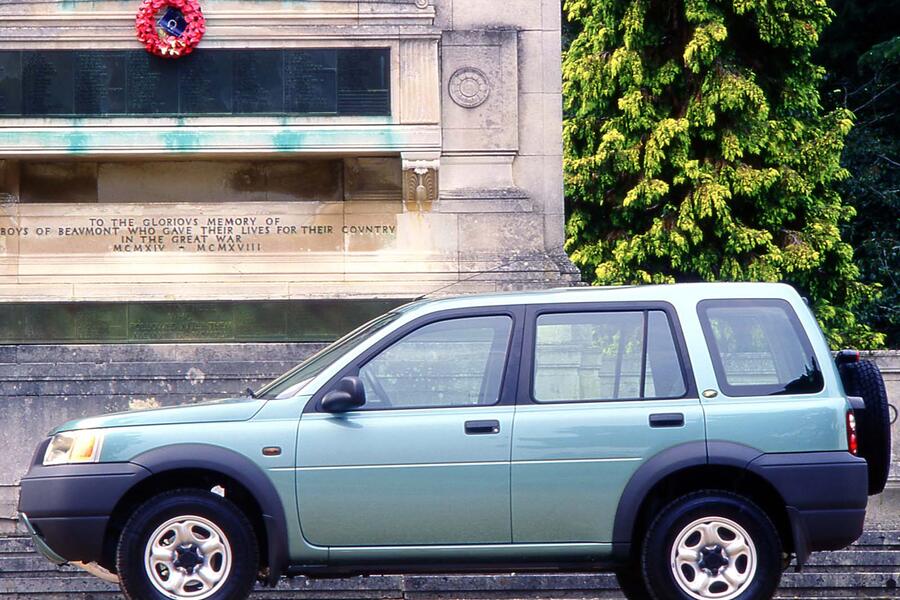 The Freelander has a so-called viscous coupling unit (VCU) that's meant to transfer power to the rear wheels when the fronts begin to slip.
Unfortunately, with age, the viscous fluid can become thick and the unit unresponsive. Rather than replace it, some owners just disconnect or even remove the propshaft and live with front-wheel drive. Check that the propshaft is present, connected and transferring drive as it should.
How much to spend
£500-£1499: Pre- and post-facelift three- and fivedoor TD4s, most with 120,000-plusmiles and in average condition.
£1500-£2999: TD4s of the same age but with slightly lower mileages. Some petrols in the mix.
£3000-£5500: Better cars here with good service histories and fewer previous owners.
One we found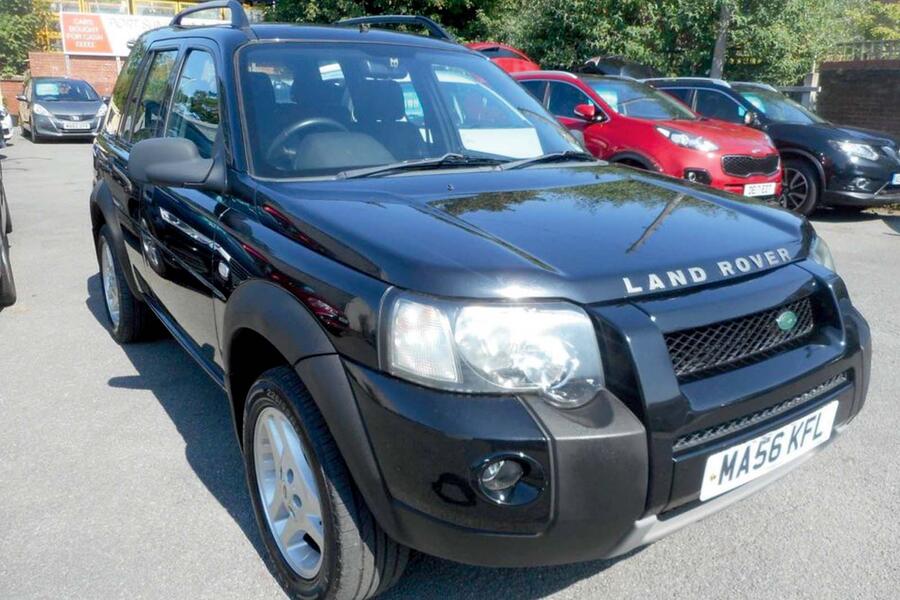 Land Rover Freelander 2.0 TD4 Freestyle 5DR, 2006, 83,500 miles, £3295: The dealer says this "amazingly clean" one-lady-owner example has an excellent service history. Fancy Freestyle spec means Alcantara, 17in Evolution alloys and Park Distance Control. It's got to be worth a look.
https://www.autocar.co.uk/car-news/used-...lander-mk1