03-15-2021, 06:45 AM
Used car buying guide: Lotus Elise S2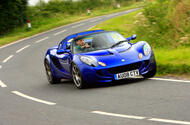 Just £13,250 will nab the Elise S2's close relation, a 2003-reg Vauxhall VX220 2.0i Turbo with 45,000 miles
Any cared-for Elise is an enthralling driver's car but the second-gen model, from £15k, is arguably the best value of the lot
The Lotus story took another twist recently with the announcement of an electric two-seater developed in partnership with Alpine and slated for launch in 2025 (Autocar, 3 February). It marks a new chapter in the company's history but here we're concerned with the continuation of one that opened in 1996 with the launch of the Elise S1. The model transformed Lotus's fortunes but, by 2000, European crash regs had caught up with it. Lotus needed some serious cash to bring it up to spec and, cap in hand, approached General Motors. The American giant agreed to help on the understanding that it would get its own branded version of the model, which it called the VX220.
Lotus named its revised Elise the S2. It was in production from 2000 until 2010, when the S3, essentially a facelifted S2, was launched. Purists believe the back-to-basics S1 is the original and best but the S2 is easier to live with and to drive thanks to its more compliant Bilstein suspension, larger wheels, easier roof mechanism and lower sills. It has a revised version of the S1's chassis but the body is made from an inferior injection-moulded glassfibre composite that unfortunately holds water like a sponge.
At the S2's launch, power was provided by a revised version of the S1's 1.8-litre Rover K-series engine that produced 120bhp for 0-62mph in 5.6sec. In 2002, the 111S arrived, powered by the same engine but fitted with variable valve timing so that it made a punchier 160bhp. It has a close-ratio five-speed gearbox and is worth seeking out. Meanwhile, track-day heroes can choose from the Sport 135 and harder-riding 135R.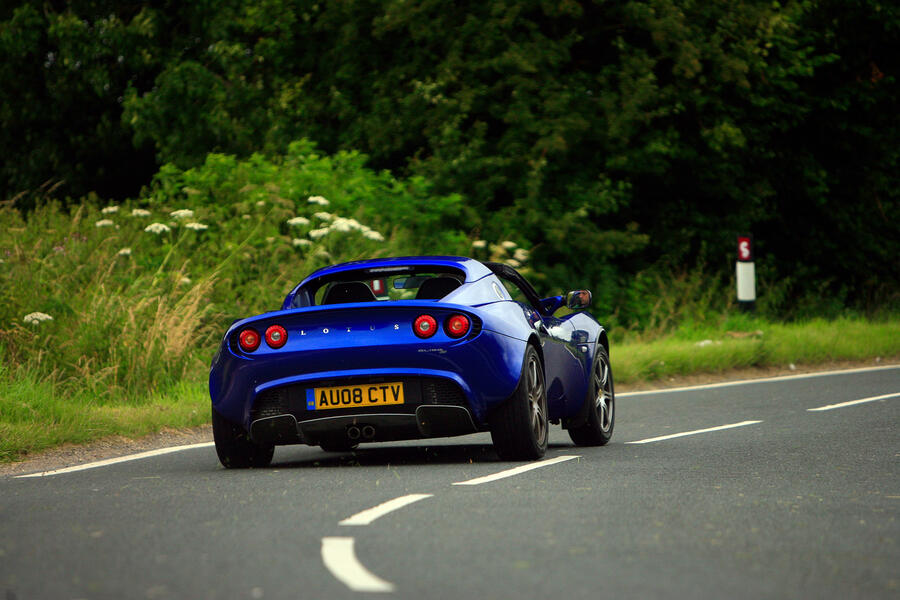 In 2004, the Elise R stepped out, powered by Toyota's 1.8-litre VVTL-i engine. This produced a solid 190bhp, sufficient to drop the 0-62mph dash to 4.9sec. It had a six-speed gearbox and, new for the Elise, power-assisted brakes.
Two years later, in 2006, came a key event in the S2's life: the demise of the K-series engine. The new entry-level model, the Elise S, was now powered by a 134bhp 1.8-litre Toyota unit. Other changes included the fitting, as standard, of ProBax seats, LED rear lights and Yokohama AD07 tyres (a big improvement on the harder Bridgestone Potenzas originally fitted). A supercharged S2, badged SC, landed in 2008 with 219bhp. This plus the aforementioned 134bhp S and 190bhp R models underpinned the S2 line-up until the arrival of the S3.
Early versions of the S2 are known as 'long roofs' for their, well, slightly longer roofs. In 2002, this was replaced by a shorter roof. Both roofs are easier to operate and more watertight than the S1's but the shorter roof is more watertight still since it was developed for the VX220.
Desirable S2 extras include a sports exhaust and upgraded brakes. Good S2s that have been garaged and cherished are becoming harder to find, and with the Elise now no longer made, prices are sure to rise. Buy now before they do, and if you don't have a garage, protect your S2 with a good-quality, breathable car cover.
How to get one in your garage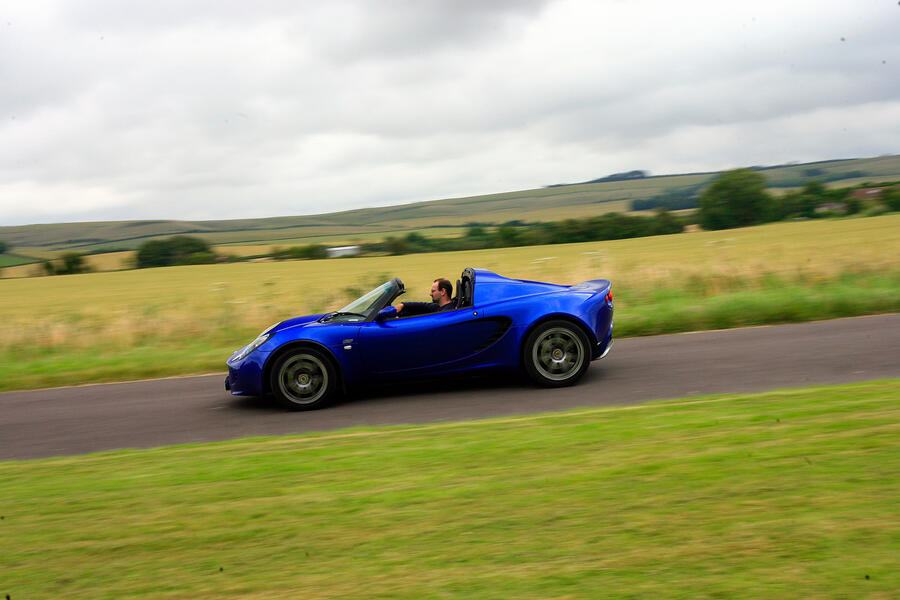 An expert's view
Barry Ely, Barry Ely Sports Cars: "I've been selling Elises since 1996 when the S1 came out but, for the money, the S2 is the best driver's car you can buy. The Bilstein sports suspension is so good that S1 owners replace their Koni set-ups with it. The S2's composite body is a liability, though, because it absorbs moisture. My favourite S2 is the 160bhp 111S: the performance of the K-series engine is very progressive and the close-ratio 'box is really sweet. At the moment, an S2 is better value than an S1, whose prices are being talked up by purists simply on the basis that it's the original. I'd take a good S2 any day."
Buyer beware...
■ Engine: Despite the rumours, the K-series head gasket is generally trouble-free but check the dipstick for white gunk anyway. The K-series cambelt should be changed every 36,000 miles or four years. (Toyota engines use a chain.) On K-series radiators, examine the plastic end tanks for leaks.
■ Gearbox: K-series S2s experience few clutch problems, even in track use, although listen for bearing noise. Clutches on Toyota-engined cars can self-destruct. The same cars can suffer with sticky third gear selection.
■ Suspension and brakes: Check the front upper wishbone pick-up points for galvanic corrosion where they attach to the chassis. It's impossible to repair and is often the reason S2s are written off.
■ Body: Check the fit and alignment of the chassis and glassfibre bodyshell. Examine the single-piece front clamshell for cracks because repairs are expensive. Inspect the body for blistering caused by moisture sweating out of the composite body. Check the hood since new ones aren't cheap (long roof £1560, short roof £1080).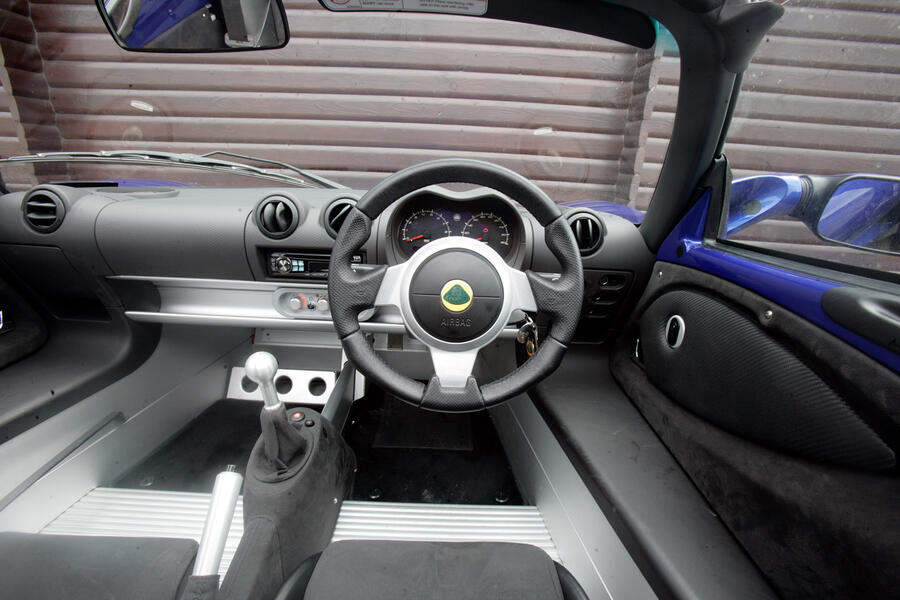 ■ Interior: Make sure the air-con works since the jointed aluminium pipes can leak badly. Expect the sills to be knocked about. Some early S2s had the S1's bonded floor mat. Iron filings contaminated the mat and together with moisture cause galvanic corrosion of the aluminium floor.
Also worth knowing
Lotus went to town with options packs for the S2. Among other things, the Touring pack gifted front foglights, a full carpet and extra sound deadening but added around 7kg to the kerb weight. Other packs include Sport and Super Sport, but condition and service history are all that matter today.
How much to spend
£15,000-£16,999: Early 120bhp S2s with up to 45,000 miles in good nick and sold by dealers.
£17,000-£19,999: More powerful 2002 to 2005-reg 160bhp 111S versions available here, again with around 45,000 miles. Also the occasional, higher-mileage 135R.
£20,000-£22,999: Early 2004 to 2006-reg 111Rs with the 189bhp 1.8 VVTi Toyota engine start here, most with around 35,000 miles.
£23,000-£25,000: Some late S2s and specials, including a 2003-reg Type 49 111S with 31,000 miles for £23,995.
One we found
Lotus Elise S2, 2002, 31K miles, £16,995: Well-maintained entry-level S2 that has been garaged most of its life so no paint or body problems. Fitted extras include a sports exhaust, induction kit and uprated brakes. Tyres are the superior Yokohamas and have plenty of life remaining. A nice car, sympathetically modified.
READ MORE
First and last: tracing the evolution of the Lotus Elise 
Lotus Elise and Exige bow out with uprated Final Editions 
Lotus confirms new sports car, end of Elise, Exige and Evora in 2021
https://www.autocar.co.uk/car-news/used-...s-elise-s2