04-06-2023, 06:47 AM
Used car buying guide: Maserati 3200 GT
The 3200GT was welcomed with positive reviews and ran until 2002
Tempting coupé with V8 panache and Italian cachet that, at the time, was the best Maserati in 20 years
You might be tempted by any car wearing a Maserati badge that you can buy for just £10,000, but I have to warn you that there is, alas, no such thing as a bargain. 
To keep said Maserati on the road for even the most minuscule of annual mileages and running even reasonably well will cost you more than a small nation's annual GDP, but could it possibly be, if we put the vulgar subject of money to one side for a moment, actually worth it?
Well, there are few car badges with as much cachet. Chuck your car keys down on the bar at the Dog and Duck and all your friends will swoon. This cut-price 3200 GT may have been launched in 1998, but it still looks pretty neat today, with its handsome Italdesign styling and boomerang rear lights and lavishly leathered interior.
Under the hood and at the heart of the 3200 GT is a 90deg, DOHC 370bhp twin-turbocharged 3.2-litre V8 incorporating Formula 1-style drive-by-wire throttle technology. It's a punchy unit powerful enough to push the Maserati from 0-62mph in 5.1sec (5.7sec in Automatica form) and on up to 174mph, or 168mph for the four-speed automatic.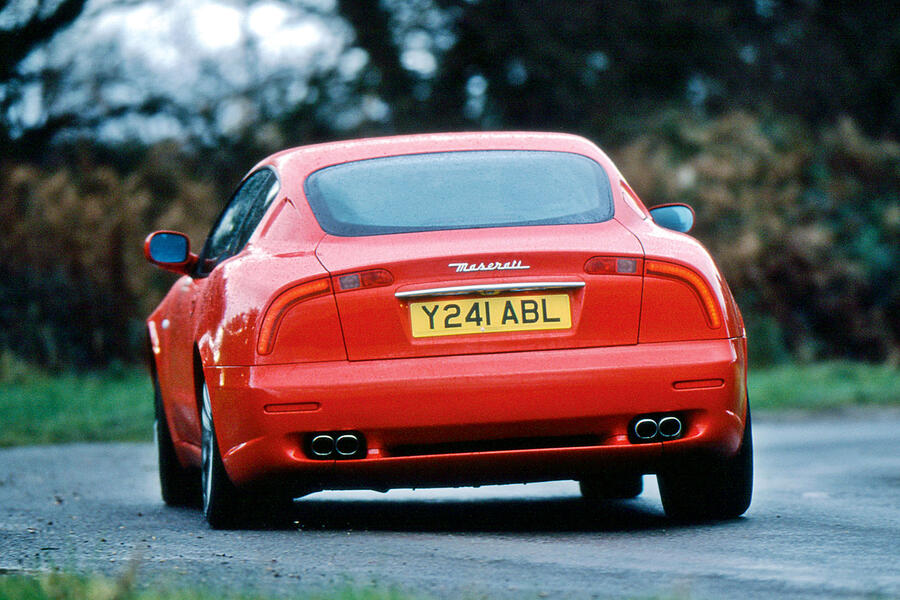 The 3200 GT also came with a six-speed manual transmission, a quirk being that it uses power-steering fluid as gearbox oil. Our testers actually favoured the automatic, even though it's a relatively simple four-speeder. The heavy clutch and engine's ferocious delivery make the manual harder work.
Nearly all UK 3200 GTs had a Sports package suspension too. This was a computer-controlled active ride system that used servos to stiffen the front Bilstein dampers under braking and the rear ones under acceleration. It could also increase roll stiff ness in the bends. A Sport button made the whole lot even stiffer.
So, despite a few reservations about some of the very early examples we drove, it was launched to mostly positive reviews and ran until 2002, when it was replaced by the similar-looking but more or less entirely different 4200 GT.
We liked the 3200 GT, too, mostly, calling it the best Maserati for 20 years. It was undeniably firm in the ride department, but what do you expect? Bumps that wouldn't have fazed a Jaguar XKR could send shudders through the bodyshell, added to which road roar above 60mph could become intrusive.
It steered nicely, though, through a 2.7-turns-lock-to-lock powered rack, although our testers noted a spot of vagueness just off-centre. Grip levels were high in the dry, but the 3200 GT could be quite a handful on a wet road, especially if you were the sort who turned off the traction control. Mix a limited-slip differential with a surge of turbo boost and you got yourself some good old-fashioned oversteer.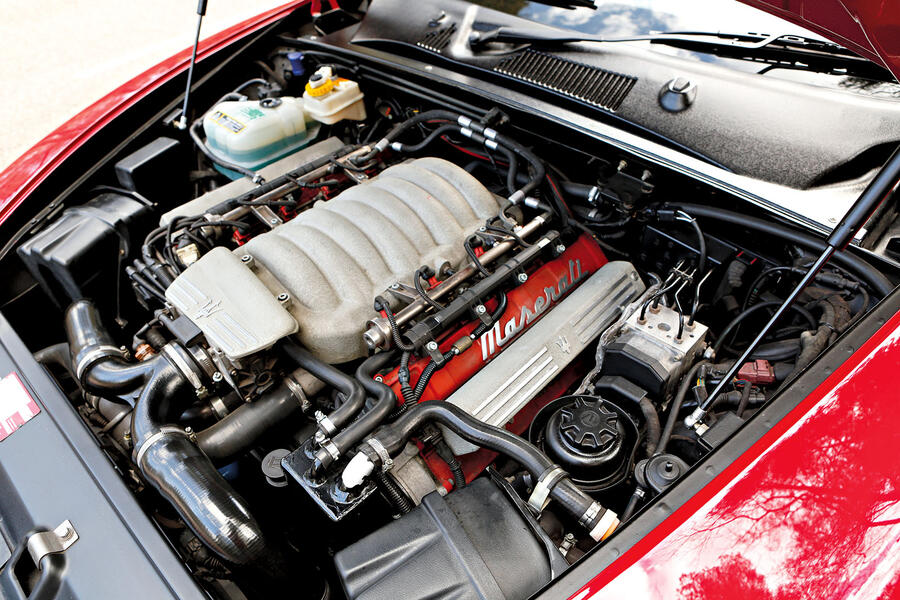 Oh, and if you really are thinking of buying, you will need deep pockets not just for the parts and servicing; you can expect to see no more than 15mpg in everyday use from this beauty.
And should you fancy even more sizzle, the limited-run Assetto Corsa was offered late in the 3200 GT's life. It rode on 15mm-lower suspension and had different wheels and tyres, a quicker steering ratio, red brake callipers and lightened brake ducts.
An owner's view
Kevin Dake: "I bought a nearly new 2002 Spyder with the larger V8 and kept it for 15 years. Because I lived out in the sticks, it suffered terrible neglect in my hands, but it mostly kept working. I did service it when it needed it, and I kept the mileage low. Parts and servicing were incredibly expensive, though. I loved the engine note and the speed and the handling. I sold it to a friend, and so far he hasn't fallen out with me over it; in fact, the car is thriving."
What we said then
13 December 2000: "Few cars have a more welcoming interior. There's glorious Connolly leather all over the place. Even the trademark clock, which in other Maseratis looks utterly kitsch, is tasteful in the 3200 GT. There's more room than you'll find in a Jaguar XK8, too. It may have only managed to get to 60mph from rest in 6.2sec, but it feels a damned sight quicker than that. It's so urgent; you have only to tickle the throttle and the car leaps forward."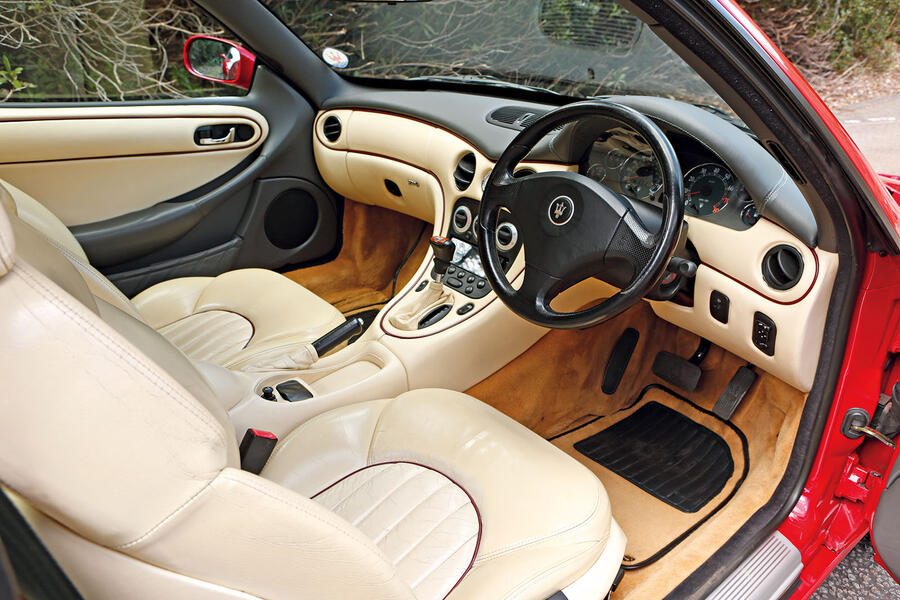 Buyer beware
Engine: If this goes wrong, you're in serious trouble – so shop carefully. You want a stack of receipts for recent, regular work to show that it has been looked after properly. Keep an eye out for leaks, and if the oil pressure gauge isn't at five bar at idle, have the engine checked. 
Check cam covers for oil leaks. Cambelt change is every 31,000 miles or four years; timing chains every 68,000 miles. Check for noisy valve shims and excessive crankshaft-end float on manual cars. A failing crankshaft sensor can cause starting problems. An engine that hunts or fails to start may need a new throttle potentiometer.
Transmission: The four-speed automatic is known to be fairly strong, as is the manual, although clutches can wear quickly. If the release fork breaks off its brace, you're looking at a huge bill, so check that it's shifting as it should. 
The automatic gearbox's tail-flange retaining nut can also come loose. The fly-by-wire throttle gives lumpy in-town performance requiring lots of clutch slip, which can reduce clutch life. Clutches are hard to source.
Suspension: The suspension requires bushes that are specific to the 3200 GT, and they perish over time. If there's any wander or uneven wear, get the geometry checked. All suspension joints are prone to premature failure. Steel bushes in wishbones are a weak spot and cripplingly expensive.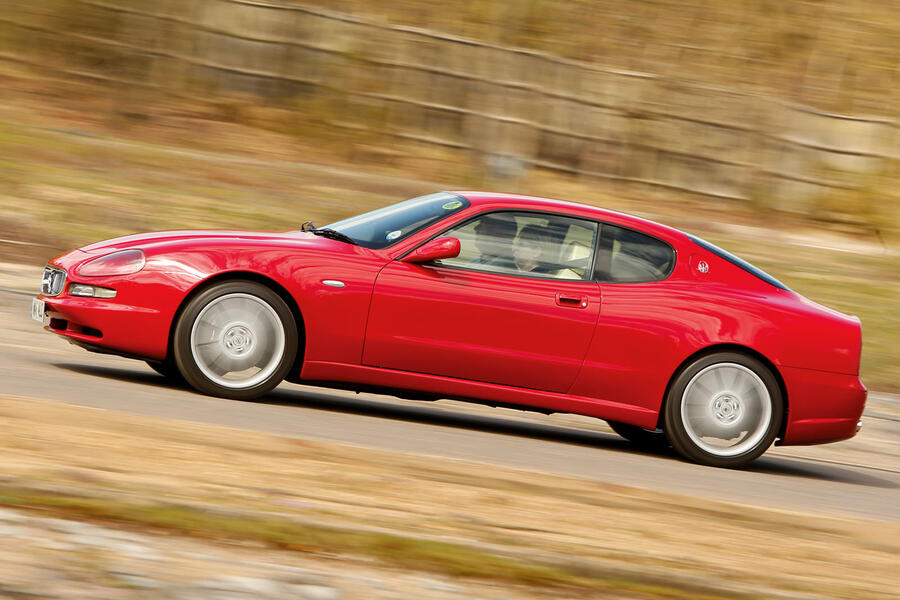 Rear dampers can leak. Deep potholes can pop out the captive nut on the top front suspension mount, requiring engine removal to fix . At the rear, the rose joint in the track-ad justing arm (part of the lower wishbone) deteriorates first, resulting in odd handling. Front anti-roll-bar links also wear, causing rattles.
Brakes: These are generally resilient, although the ABS pump can go. Brake pipes rust, so check them for leaks. Pads and discs vary depending on whether you go for Maserati items or aftermarket parts. Brake discs corrode because they run without backplates to save weight; handbrakes seize.
Electrics: Electrics are sensitive to battery condition, so keep it plugged in. Engine-check-light issues are common, generally caused by bodged connections.
Also worth knowing 
Parts such as crankshafts, clutches and throttle-position sensors are becoming harder to find as suppliers stop making them.
Service history is especially important on a car like this, so ensure there are lots of receipts and paperwork, if not a full history – and read it all thoroughly.
A Spyder was launched in 2001. Italdesign cut 22cm off the wheelbase to create a two-seat drop-top with an automatic electrohydraulic roof. The Spyder was the first to use the all-new, Ferrari-built 390bhp 4.2-litre V8, which then went into the 4200 GT.
How much to spend 
£10,000-£14,999: Higher-mileage cars bought privately. Some very nice buys here but check paperwork thoroughly. Worth putting on a ramp, too.
£15,000 and above: Post-2000 cars with mileages below 70,000 and bought from specialist dealers. Some Assetto Corsa examples here too.
One we found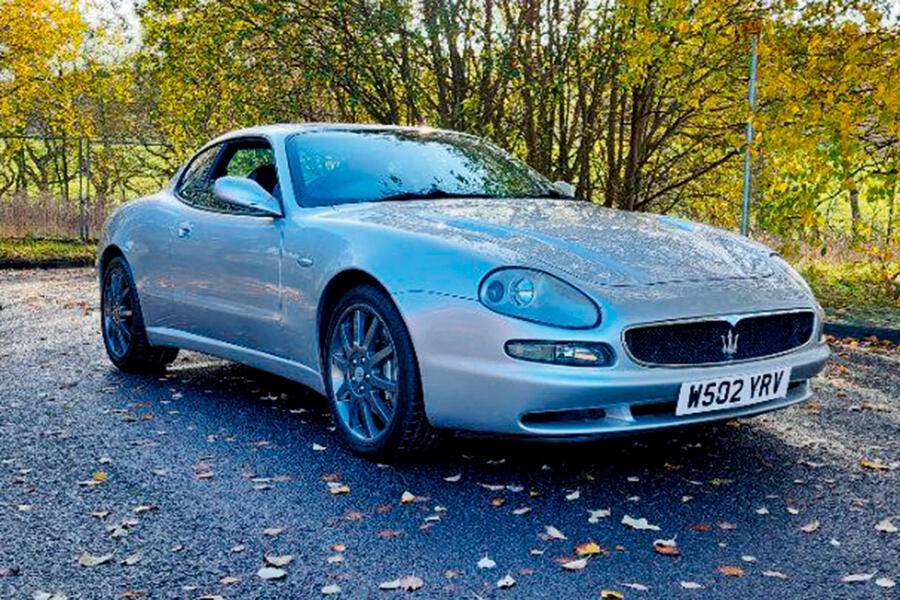 Maserati 3200 GT, 2000, 78,000 miles, £10,495: Our find comes with the rare optional carbonfibre centre console and gearknob. The cambelt, water pump and clutch have all been replaced and the gunmetal alloys refurbished. It has an MOT until next February and comes with a detailed service history.
https://www.autocar.co.uk/car-news/used-...ti-3200-gt