06-22-2023, 10:42 PM
Used car buying guide: Mazda RX-7 (FC)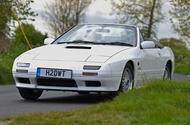 You will find a rotary engine in each of the RX-7's three generations
A high-performance, fine-handling sports car for the money - and no need to scared of its rotary engine
There are many fun and idiosyncratic ways to join the rotary club, and becoming a member with a Mazda RX-7 is both of those, but it also carries a certain cachet, especially among knowledgeable petrolheads. 
You will find a rotary engine in each of its three generations, of course. The Mk3 often grabs the limelight (newest, quickest) and the Mk1 pulls the heartstrings (originality guaranteed) but the Mk2 is perhaps the shrewdest buy of them all. 
The second-generation model, codenamed FC, entered production in 1985, initially with a naturally aspirated 2.6-litre twin-rotor engine making 148bhp, but output was increased to 178bhp just a year later, courtesy of a twin-scroll turbocharger. 
If that wasn't enough, the facelifted RX-7 of 1989 received lighter rotors, a higher compression ratio and more intelligent engine management, raising power to 197bhp and creating what's known as the Turbo II.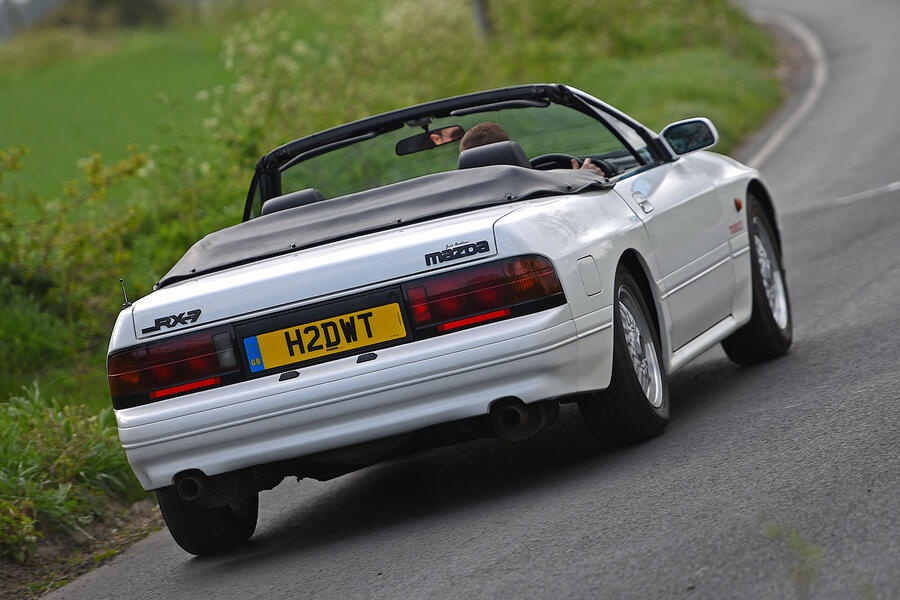 While the FB (1978) and FD (1992) generations of the RX-7 are sports cars through and through, the FC was intended to double as a grand tourer, adding a layer of ability that Mazda hoped the American market would eat up. 
That target audience was also a reason behind the creation of a soft-top version, which was an RX-7 first (and last). Imitation is the sincerest form of flattery, and this RX-7 was batting its pop-up eyelids at the Porsche 944, evident straight away by its similar exterior design. 
However, its engineers studied another Porsche in developing the suspension: the sports GT 928. So is the RX-7 a cheap imitation or worthy rival? We'd argue the latter, because it's brilliant to drive. 
It feels light, balanced and grippy, meaning you go in to and through corners with confidence, even though the suspension is relatively soft by sports car standards (hence its remarkable good comfort).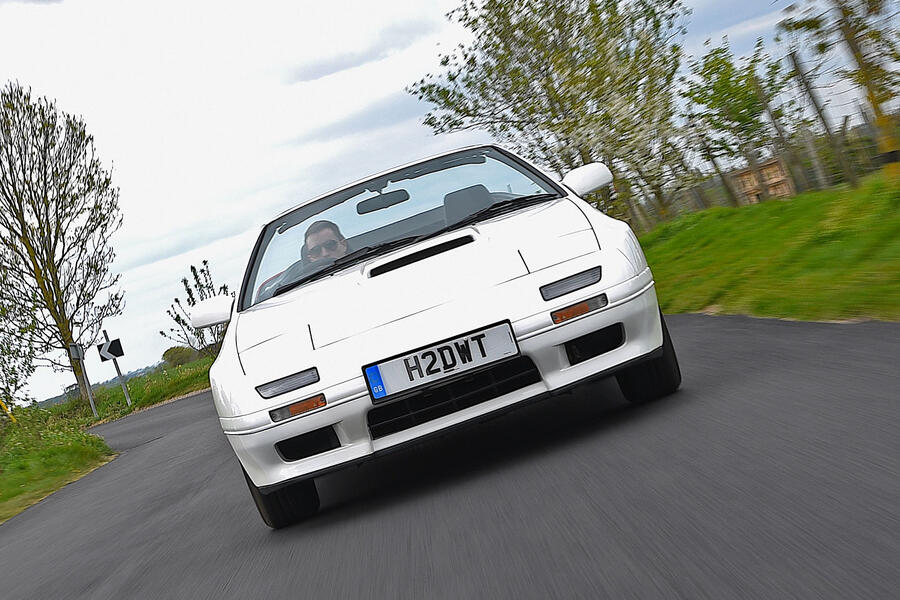 The steering is light yet direct, and the five-speed manual has a wonderfully purposeful and precise shift. It's the kind of gearbox you'll shift purely for the joy of it.
However, the star of the RX-7 show us its rotary engine. First, there's the sounds it makes. Its signature burble on idle turns to a small as you accelerate. With the turbocharged versions, a whistle soon accompanies that snarl and then turns to a fizz as you near the lofty redline (7000rpm or 8000rpm). 
It revs quickly and eagerly, helping the RX-7 feel quicker than the figures suggest. (Officially, the Turbo II can complete the 0-60mph sprint in 6.7sec.)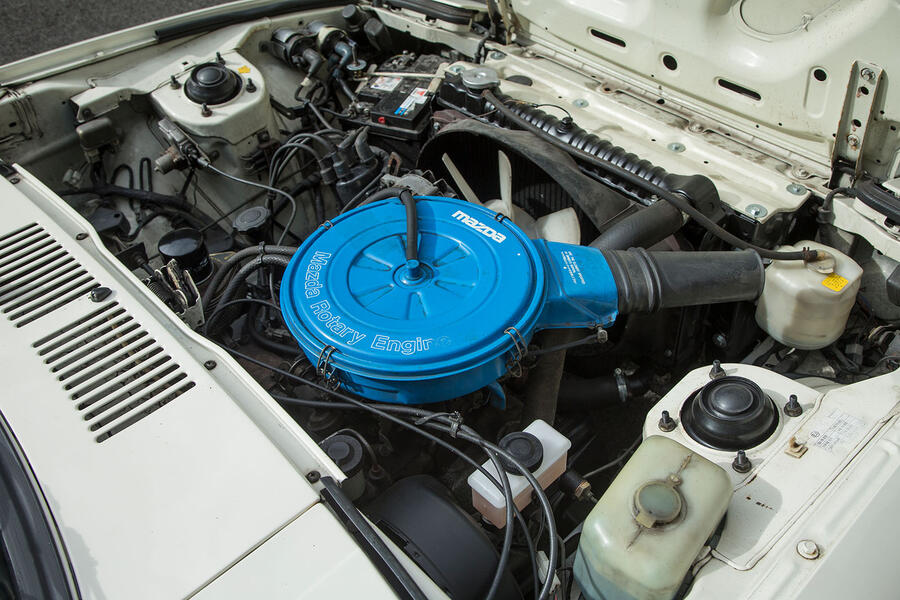 Another benefit of the rotary engine is that it's compact and weighs less than a comparable piston engine, and so the RX-7 possesses an agile front end. 
The downside, though, is that the rotary engine requires a lot of careful maintenance for it to run smoothly and be reliable. 
However, if you are up to the challenge, RX-7 ownership can be a very rewarding experience. 
Because most people lust after the FD, which is the best RX-7 to drive, that makes the FC somewhat overlooked and, as a result, not too pricey to buy just now. And it's a real gem, so pick one before people realise what they're missing. 
What we said then
5 July 1989: "Buyers content to measure a car in terms of performance per pound will rate the RX-7 as something of a bargain. Coupés capable of matching its 148mph top speed and 14.9sec quarter-mile time cost up to £20,000 more. Mazda itself draws comparison with Porsche's £40,000 944 Turbo."
An owner's view 
Dean Richards: "The best aspect of an RX-7 is true performance for an economical price. The common problems with all rotary engines are that the tips blow. Well, actually the tips fail, due to starvation of oil, which is injected directly into the bore. They also suffer from hot and cold starting problems and failing coil packs. On the plus side, they don't require an MOT emissions test, being classed as two-stroke, which makes them great for modifying for greater performance. If you're looking for a relatively cheap, sporty, fun car, try an RX-7, especially one with a turbo. You might only get 10 seconds or less until you blow it but, like Dominic Toretto says, you'll be free!"
Buyer beware
Engine: Rotaries drink oil. If not continually monitored and topped up, they will run dry and cause huge issues. With the FC RX-7, the oil needs to be fully replenished every six months or 3000-6000 miles, so check this regime has been adhered to. Check the history of the car and take a test drive to see how smooth the engine is. Rotaries are inherently very smooth, so if it's running a bit rough, it could be due to insufficient lubrication. Misfiring or a considerable lack of power could indicate faulty apex seals. Be careful waiting for the engine to get up to temperature, because cold conditions commonly lead to damaged seals. Having a compression test carried out is an effective way to check engine health.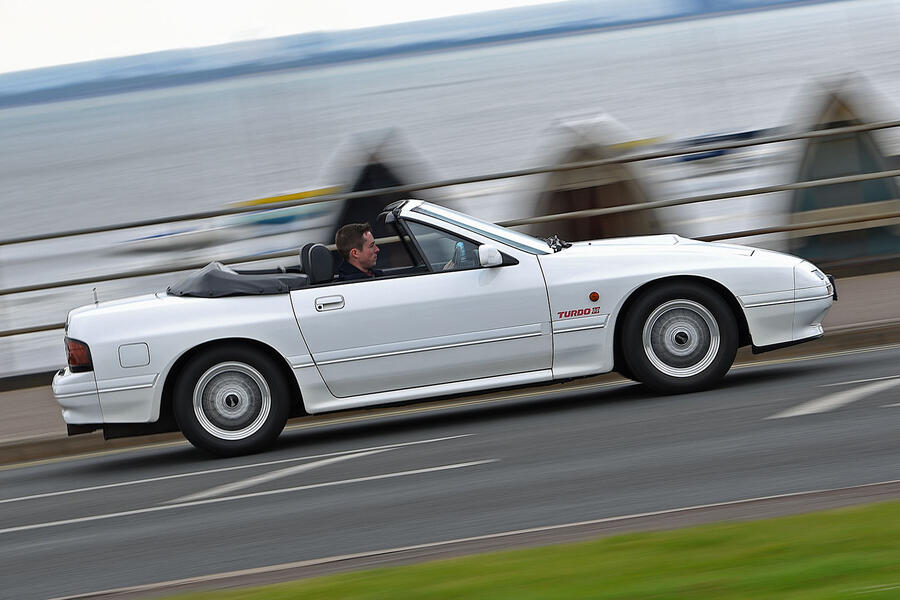 Transmission: Watch out for a worn gearbox, identified by a crunchy synchromesh and/or a slipping clutch. 
Suspension: A knocking noise over bumps means the rear suspension bushes have most likely failed and need replacing. 
Interior: Check that all the electrical items work, because they often don't. The solder used on the car's circuit boards can crack, leading to failure. Some of the interior trim is flimsy and prone to breaking, such as that around the doors. The door handles and storage pockets aren't very tough, either. 
Exterior: The RX-7's paint isn't of the greatest quality, so inspect it for signs of fading and peeling. Check that the chassis is in good condition, with no damage or corrosion – which is easily inflicted by road salt. Similarly, if you're looking at a coupé with a sunroof, water can get trapped in its sills, so make sure there's no rust there. Other areas to inspect for rust include the metal frame that surrounds the coupé's rear hatch glass, the base of the antenna and the wheel arches. 
Modifications: Few old Japanese sports cars remain as they were when they left the factory, and the RX-7 is no exception. Whether the owner has changed aspects in the pursuit of repair, visual customisation or performance enhancement, make sure that any aftermarket parts are up to scratch (and to your taste).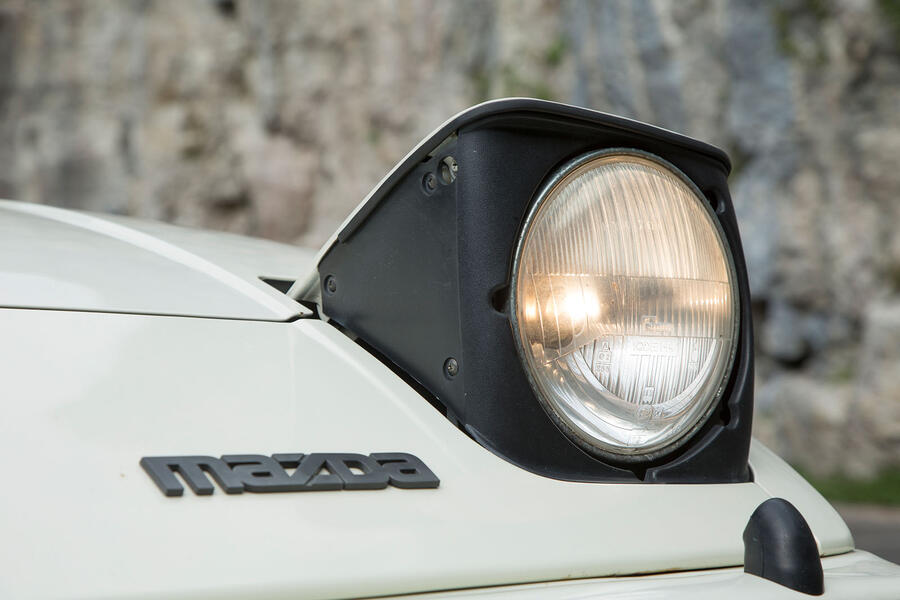 Also worth knowing
The RX-7 pictured here is Mazda UK's own 1991 Turbo II Cabriolet. It sports BBS alloy wheels and a leather interior, both of which came as standard features when new. 
How much to spend 
£3000-£4999: Examples in need of TLC, possibly including an engine rebuild.
£5000-£8999: Mileages exceed 100,000 and cars can be rough around the edges. Often drivable, though. 
£9000-£11,999: Mileages still on the higher side, some dropping below 100,000. Conditions are respectable. 
£12,000 and above: Excellent, confidence-inspiring conditions. Mileages still vary but can dip below 50,000.
One we found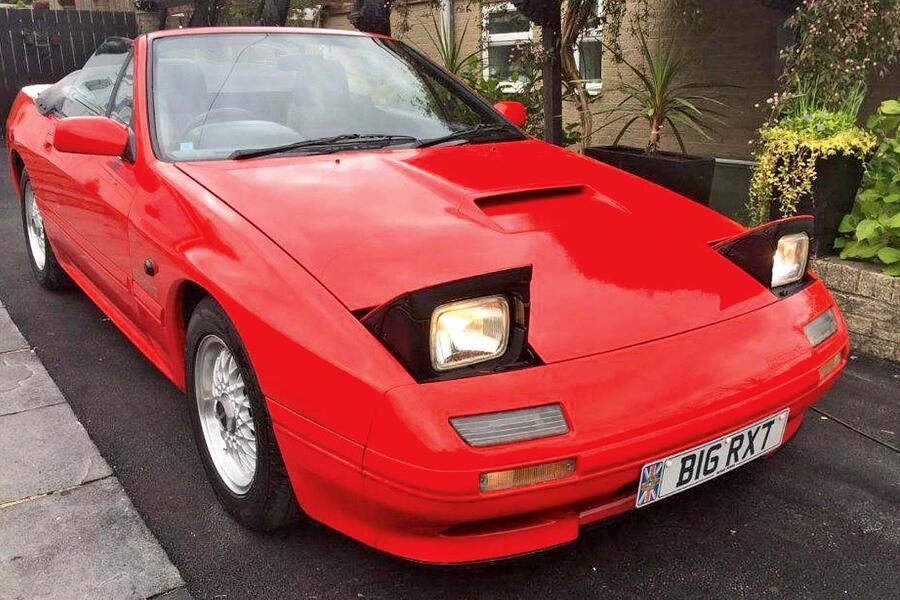 Mazda RX-7 Turbo II Convertible 1989, 64,000 miles, £10,500: Its roof needs repairing, but this soft-top runs well, according to its owner. It has a full service history, too. The cherry on top is the price: this classic is going for a little less than you will pay for a used version of the current-generation Mazda MX-5.
https://www.autocar.co.uk/car-news/used-...da-rx-7-fc