02-15-2023, 04:01 PM
Used car buying guide: Mercedes-Benz G-Class W463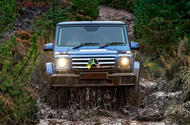 The first-generation W463 was the first G-Class with a proper air of luxury
An icon of the road; a used Mercedes G-Wagen is practical, refined and rugged. Just be prepared for the maintenance costs
Sometimes, a name doesn't need all of its parts to garner recognition. Mention 'Boris' and it's clear who you're talking about, and the same goes for 'G-Wagen' – no need to stick Mercedes-Benz in front of that. 
Introduced in 1979 as a civilian version of a 4x4 originally made for military service, the original car, codenamed W460, did an 11-year stint until it was replaced in 1990 by the W463, marking the beginning of the G-Class's reign as both a luxury car and status-enriching entity for the wealthy. Nearly three decades later, this was superseded by the highly Instagrammable second-generation W463. 
Although that car is considerably more modern to drive, the original W463 is the Gwe want, because it has already succumbed to the gods of depreciation. It offered an engine for every customer, from a 3.0-litre diesel six in the G300 CDI to a spectacularly unnecessary twin-turbocharged 6.0-litre V12 in the G65 AMG.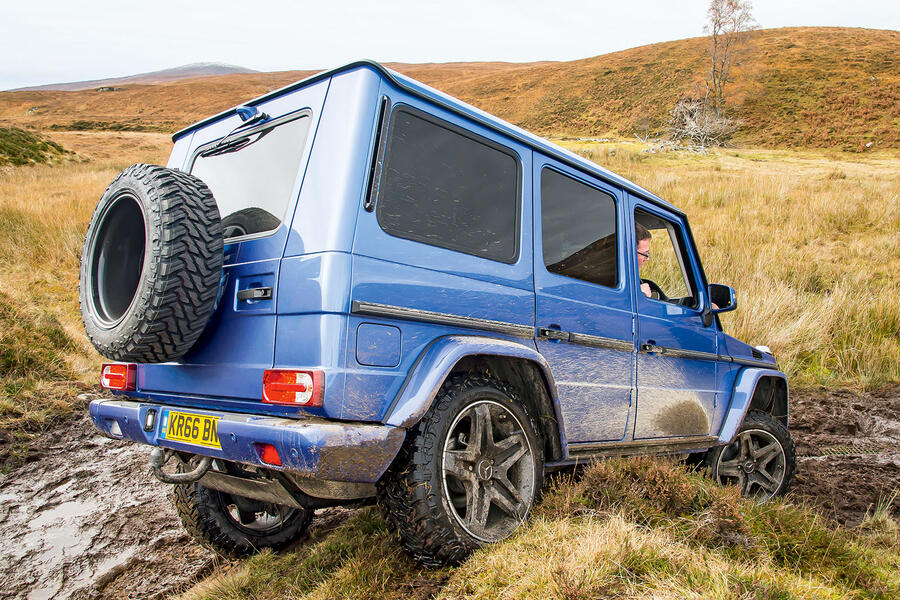 The best all-rounder is the 221bhp 3.0-litre diesel V6 in the G320 CDI. It manages to be quiet, refined, smooth and, with 398lb ft of torque, punchy enough for most situations. It's also reasonably efficient in the context of a G, managing 17.5mpg. 
The exterior design appears to be just as versatile. Despite having the aerodynamic efficiency and heft of the British Library, the W463 sits comfortably in its well-proportioned skin. It's one of the few cars that looks at home on both Salisbury Place and Salisbury Plain. 
There are many reasons behind its appeal, chief among them its rugged sophistication. It performs exceptionally well off road, with locking differentials on the front and rear axles, chunky tyres and 4Matic all-wheel drive that works full time if it senses grip is being lost. You might think that simply makes it a remixed Range Rover, but the devil of its individuality is in the details. 
Not only is it hugely practical, with room enough for four adults and all their clutter, but features like side steps, wheels of at least 20in, chunky indicator repeaters on the front wings, a boot-mounted spare wheel and a boot that opens like a portal give the W463-generation Mercedes G-Class all the heavy-knit SUV essentials to make its owner feel bigger than other traffic. It is, in fact, taller than the Range Rover, Porsche Cayenne and Toyota Land Cruiser, and by some margin.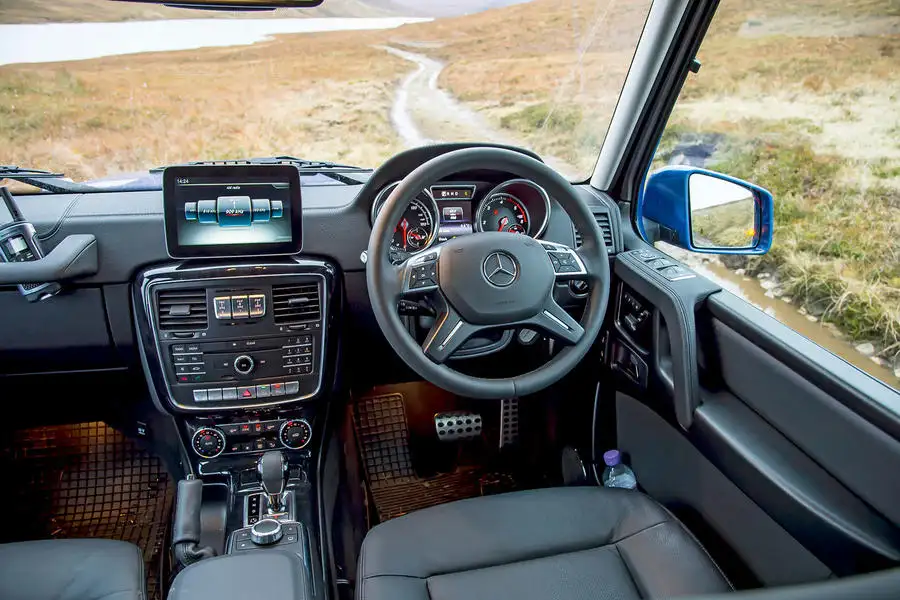 Inside, its perceived material quality gives it an air of luxury on a par with rivals. As with many Mercedes of this era, the visual drama of the interior is lacking, but the controls have a chunky, hard-wearing feel and lots of period features, like buttons. Remember those?
Sometimes, however, there are glaring chinks in its armour. The way it drives doesn't quite match the standards of its powertrain, with ride quality and handling not up to the standards you might expect from a Mercedes. 
Its steering is heavy and not the most accurate, while body lean through the bends makes you feel like you're in a cot. If you want an AMG, super unleaded is recommended so be sure that you can afford to buy it all over again in 99 RON. It's also very expensive to maintain a W463, with servicing and repair costs all being steep. 
If you can stomach all those considerable costs, though, you will have yourself a true icon. The W463 is a luxury off-roader with four decades of burgeoning appeal that makes it worthy of your attention. Whether you buy one as a driver's car, a collector's item or a status symbol, it will turn heads and wow enthusiasts from Cardiff to Cairo. Just don't expect it to make any financial sense.
What we said then
6 February 1991: "The G-Wagen hasn't managed to convince many UK off-road buyers to opt for the three-pointed star, but certainly with a new permanent 4WD drivetrain, new 3.0-litre engines from the W124 saloon and anti-lock brakes, its specification stacks up. The equipment list, too, can now match a Range Rover, and the extra grip, balance and security that permanent 4WD provides makes it a much more convincing tool on the road."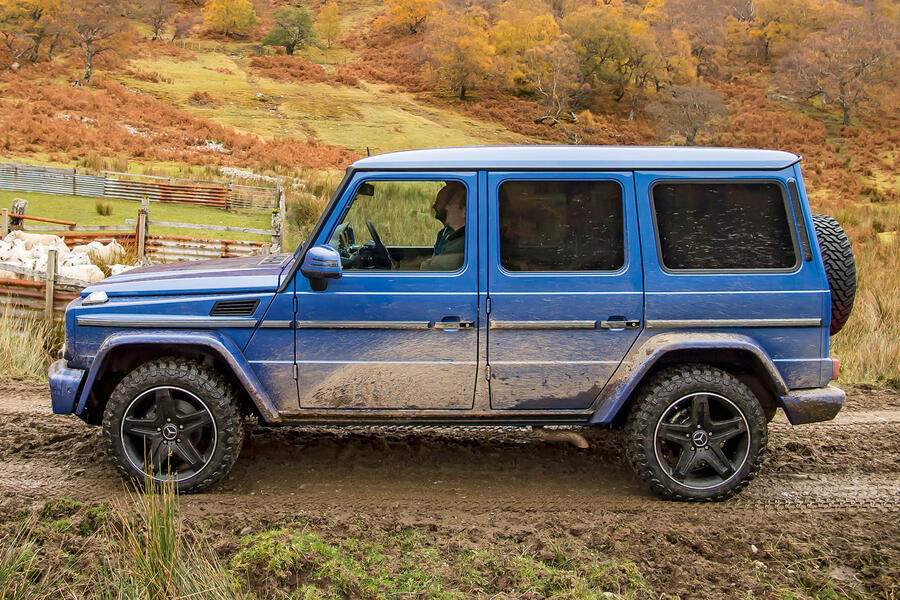 An owner's view:
"It's daunting to begin with, especially in one of the higher-powered versions like the AMGs. As soon as you touch the throttle, it pushes you into the back of your seat. But once you're on the move, it's genuinely comfortable. Even when manoeuvring around town or driving generally, it's quite easy, despite how big and boxy it is."
Buyer beware
Transmission: If you notice the car judder or shake while driving, this could be an indication that the propshaft is at the end of its life. Budget at least £1500 for a replacement. 
Suspension: As the coil springs carry significant weight on a car designed for on- and off-road use, they're known to crack, particularly in cold weather. This is normally indicated by a loud thumping as you're driving. Budget £120 per corner to set this right. 
Engine: On some models, the crankshaft sensor will need to be replaced at between 80,000 and 150,000 miles. This is indicated by very poor fuel economy and engine failure. 
Brakes: On such a heavy car, brake problems tend to occur quite early – at less than 60,000 miles in some cases. Ensure the brakes are in good condition. If not, replace them as soon as possible.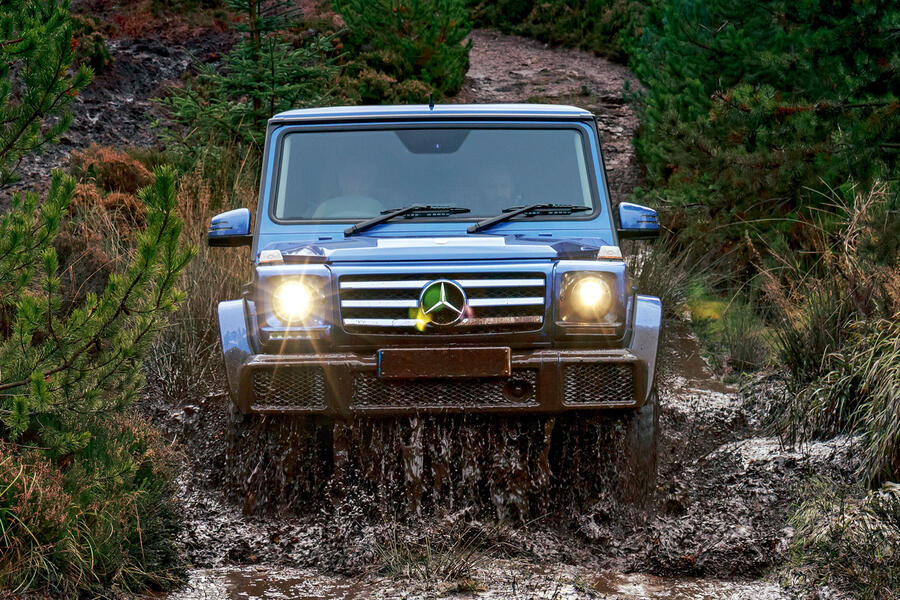 Bodywork: Like all cars exposed to the elements, the G-Class can be prone to rusting. Be sure to check around the areas not often cleaned, such as the inside wheel arch and around the rear bumper. Extensive rusting could necessitate expensive repairs. 
Interior: A car with such rugged credentials needs to be hard-wearing, but don't be surprised if pieces of trim and fabric have cried foul to the woes of muddy shoes. Worn seat covers can be re-trimmed easily enough, but if the headline is sagging, this could mean water has found its way in, calling for a pricey interior refit.
Electronics: Some interior fixtures are known to fail earlier than expected, such as the heater, lights and wiring. Ensure that all items work properly before buying.
Also worth knowing
A common fault on cars made before 2021 is the Cardan shaft striking the clamping body, resulting in power loss and transmission failure. Due to this, Mercedes issued a recall of G280 CDI and G300 CDI models made between 4 April 2016 and 13 September 2021. Lots of regular Gs have been done up like AMGs, but we always suggest wariness around modified vehicles.
How much to spend
£15,000 -£24,999: Nineties cars, including some military ones, with 45,000 to 75,000 miles. 
£25,000 -£34,999: Many V8 G500s in decent nick with mileages from 53,000 to 110,000. 
£35,000 -£44,999: Decent G350 CDIs from the early 2010s with 47,000 miles or more. 
£45,000 -£54,999: Many diesels in wide-ranging specs, with mileages of around 50,000. 
£55,000 -£64,999: Outwardly reasonable AMG G63s, but make sure they've been looked after. £65,000 -£99,999 Mostly AMGs and very low-mileage diesels that were specced very well. 
£100,000 and above: Nearly new cars from franchised dealers with delivery mileages.
One we found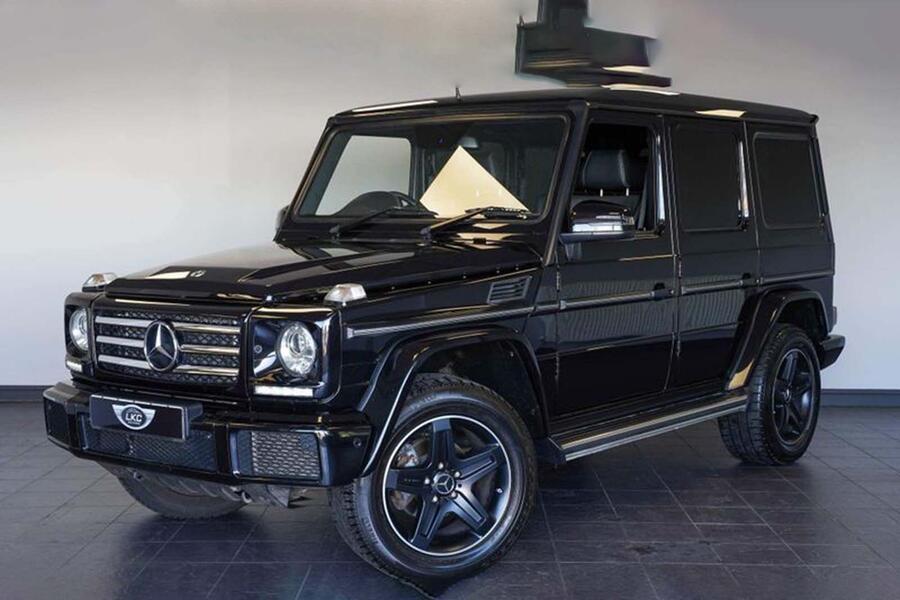 Mercedes-Benz G350 CDI Night Edition, 2017, 40,000 miles, £68,950: This G has a below-average mileage on its 242bhp 3.0-litre diesel V6, plus deeper bumpers and black wheels.
https://www.autocar.co.uk/car-news/used-...class-w463