08-23-2021, 05:58 AM
Used car buying guide: Peugeot 106 GTi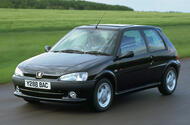 Peugeot's 106 GTi and Rallye models offer real-world entertainment and exceptional driver appeal for very little outlay
Can't find a Peugeot 205 GTi for sensible money? Fortunately, the car maker has a garage full of other equally talented hot hatches from yesteryear that are cheaper. How about a 306 GTi-6 for £4500? The 1999 T-reg car has done 93,000 miles and has a good service history and a fresh cambelt.
Other hot Peugeots for normal money include the subjects of this week's guide: the 106 GTi and 106 Rallye. Prices start at £2000 for the GTi but a smidgen more for the Rallye, while at the other extreme they peak at around £13,000.
Click here to buy your next used car from Autocar
They may both be 106s but the GTi and Rallye are quite different from each other. In fact, there were actually two Rallyes. The first, called the S1, was launched in 1994. A pared-down homologation special with raw driving appeal at its heart, it was designed to qualify for sub1400cc rallying and is powered by a fuel-injected 1.3-litre, eight-valve engine producing 99bhp. That doesn't sound much today, but this is a car that weighs just 825kg. A close-ratio five-speed gearbox, a sparkling chassis with stiffened anti-roll bars and non-assisted steering, a stripped-out cabin, lairy graphics and purposeful-looking steel wheels complete the picture.
Only around 1000 were sold and very few examples have survived. However, seek and ye shall find. As this was written, a very tidy 1994- reg with 150,000 miles was being auctioned. With a week to go, bidding had reached £5000, a figure below the seller's reserve.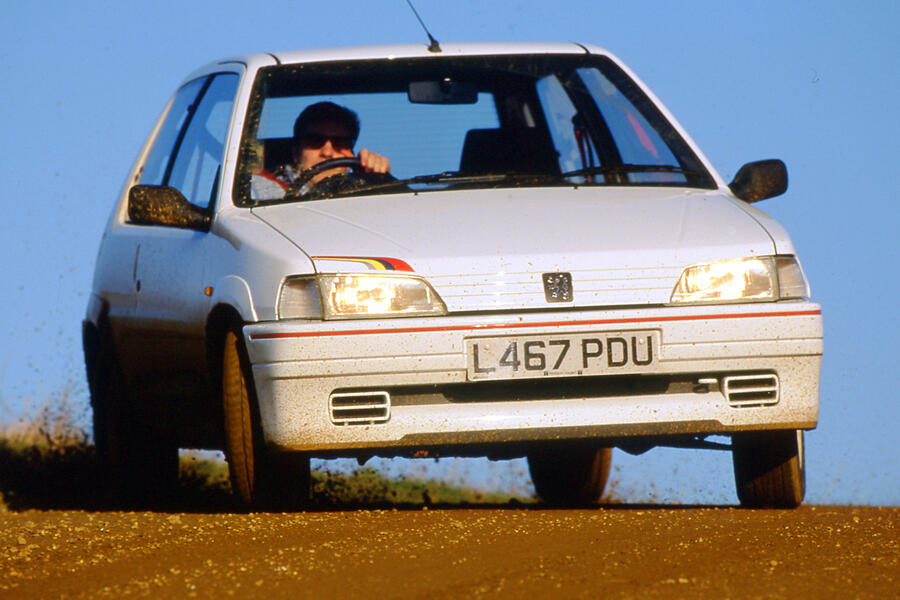 In 1998, the S1 Rallye was followed by the S2. Based on the facelifted Phase 2 106 of 1996, it too was a homologation special. It was powered by a 1.6-litre version of the S1's 1.3-litre engine, with 103bhp. Again not much, but with a kerb weight of just 865kg, it didn't need to be. The S2 shares its suspension with the 106 GTi and, unlike the S1, which has drum brakes at the rear, it has discs all-round. The steel wheels, strippedout cabin and racy colours remain. Of the two, purists prefer the S1 for its revvier engine and feather-light weight; on the other hand, the S2 feels quicker through the gears. Both offer a level of driver involvement that few modern cars can emulate.
So that's the Rallyes. The 106 GTi, launched in 1996, is a more rounded affair. Like the S2 Rallye it's powered by a 1.6-litre engine but this time with 16 valves and an output of 117bhp. At 950kg it's the heaviest of the three models, but its greater power means it's also the fastest. At the time it was also the most expensive, the extra dosh buying that more powerful engine, power steering, smarter alloy wheels and a bodykit. The first Phase 1 cars had cloth seats but Phase 2 models enjoyed a mix of Alcantara and leather. Fortunately, despite its sundry creature comforts, the GTi is just as much fun to hoon down a B-road as its Rallye siblings. That said, today, Rallyes are the more sought-after, but if you find a good GTi for decent money, don't hesitate.
How to get one in your garage
Darren Spooner, Spoox Motorsport
"We've been servicing, modifying and racing Peugeots for years. My favourite era is the 1990s, and among the cars produced then, the 106 GTi stands out. It's the one I would have over the two Rallye models. Being lighter but with a powerful engine, it can keep up with a 306 GTi-6. Even so, the Rallyes were very good, and you don't really have to do anything to them to have fun. The S2 was brilliant out of the box, but I prefer the S1's terrier-like responses. Rust is the number one enemy of Rallyes and GTis. It breaks out everywhere, so don't be fooled by a nice paint job. For the Rallyes, original parts including air boxes and the S1's red seatbelts are hard to find."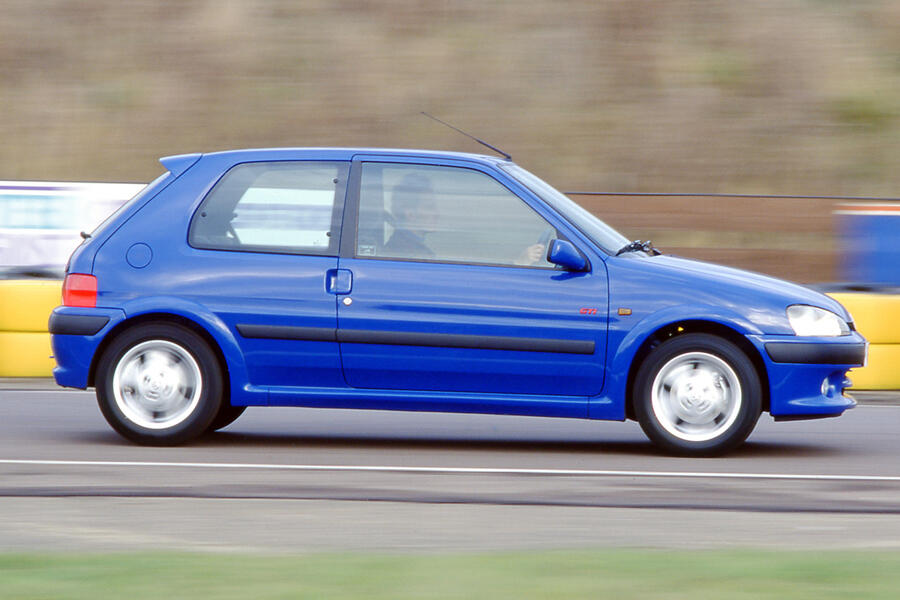 Buyer beware
Engine: The 1.3-litre engine in the Rallye S1 is tough but the timing belt should be changed every three years. The Rallye S2 and GTi engines are also tough but suffer with clogged Pico injectors. The woodruff key on the bottom crank pulley can break, then the pulley wanders and throws out the timing, allowing valves and pistons to collide.
Gearbox: On Rallyes, the crown wheel in the gearbox can come adrift, the cross pins can break and the gearbox casting is poor. It's not strong enough to withstand the stresses as the clutch is released and the power comes in, and it suffers metal fatigue as a result.
Suspension and brakes: Expect bushes to be tired, brake lines to be rusty and dampers and springs to be on their way out, but original or upgraded parts are plentiful and inexpensive. Check for rear tyre wear on the inner shoulders, a problem caused by worn rear beam bearings.
Body: Check for rust on the rear quarter inner wings, boot floor and front jacking points (where former owners have jacked the car incorrectly and split the sill seams). It also breaks out on the inner front wings – on the nearside where the ECU and washer bottle are located and on the offside where the fuse box is. Check for rust on the inner faces of the boot walls by poking inside the rear arches.
Interior: Expect seats and switchgear to be falling apart.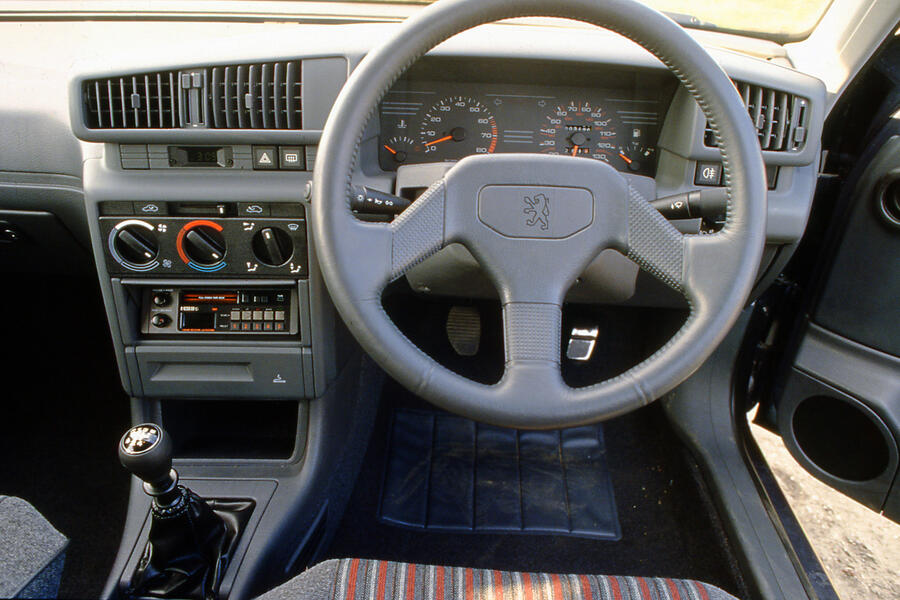 Also worth knowing
The 106GTi.co.uk website is full of valuable advice and tips on essential jobs ranging from fixing the 106's dodgy, factory-fit alarm to changing the engine mounts, which can become loose with age. Much of it also applies to the Rallye models. For parts, try spoox.co.uk and 106parts.com.
How much to spend
£2000-£3999: Choice of runners, project GTis and exhausted track cars.
£4000-£5499: More 1998-reg GTis in better condition. Beware thrashed track cars with brace bars, big air filters and semi-slick tyres.
£5500-£9999: Nicer cars (including a 1996 S2 Rallye for £7995) but expect to pay £10,000 for a low-mileage 1998-reg GTi.
£10,000-£15,000: The best 106 GTis and Rallyes, including a 1998 Rallye S2 with 98,000 miles for £12,995.
One we found
Peugeot 106 GTi, 1998, 80k miles, £2999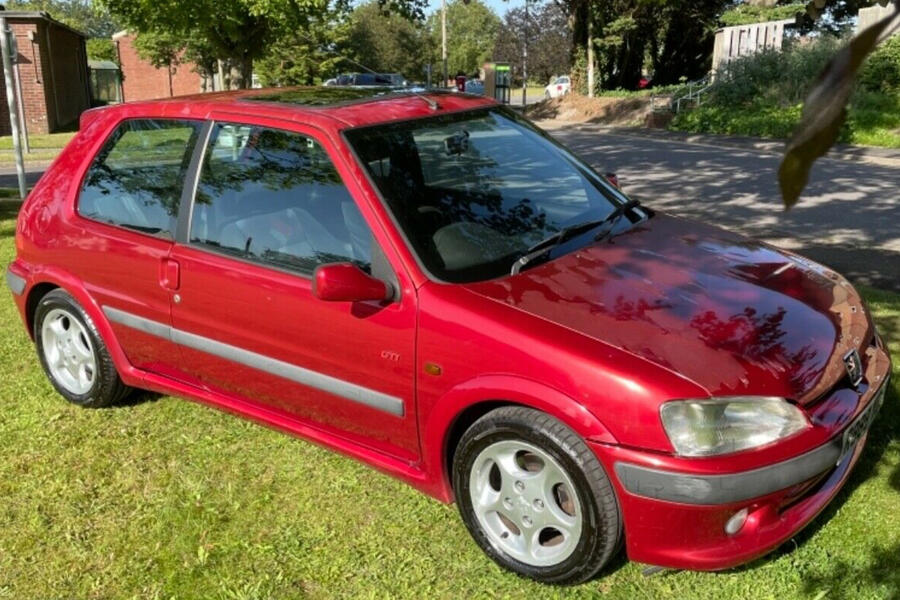 Honest GTi with many major new parts including timing belt, water pump and starter motor. Some minor welding and a little rust but the worst part is the peeling lacquer: it needs a respray. Otherwise, a good value-for-money example.
READ MORE
Picture gallery: Peugeot's GTI history
Best hot hatches through the ages: Autocar's top five face off
https://www.autocar.co.uk/car-news/used-...ot-106-gti