08-17-2022, 03:24 PM
Used car buying guide: TVR Chimaera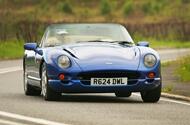 Of some 5000 TVRs left on British roads, almost 2000 are Chimaeras
Make no mistake, the TVR Chimaera isn't a soft option
Sometimes seemingly more like a gentleman's Jaguar than a hand-built Blackpudlian cut-throat, the Chimaera has occasionally been accused of being the 'soft' option of TVR ownership.
But don't let a boot big enough to take two golf bags and a theatrical leather interior fool you: this is still a machine that packs both bark and bite.
While the Griffith, and especially the 500, may have ended up as TVR's most famous creation (thanks in no small part to stardom on PlayStation's Gran Turismo series), it was actually the Chimaera that was its most successful, selling over twice as many units as the Griffith. Indeed, it introduced to the marque customers who would never have previously considered a TVR. 
What's more, the Chimaera shouldn't be avoided because of TVR's reputation for unreliability. True, this is no Honda Jazz, but a well-cared-for example really can be a dependable proposition. In fact, of the 5000 TVRs left on our roads, almost 2000 of them are Chimaeras.
Interestingly, an old story goes that ex-boss Peter Wheeler's German Pointer, Ned, is often credited for assisting with the design of the Chimaera. As Wheeler was quoted at the time: "Yes, he was charging about as usual and took a bite out of the polystyrene model we had on the table." Allegedly, this creative input was subsequently incorporated into the design of the indicator recesses.
All Chimaeras used some form of the aluminium Rover V8 (which was agreed to be much more reliable than TVR's in-house designs) in various states of tune. The entry-level 4.0-litre was available right through the 13-year production run (1991-2003). Initially, a 280bhp 4.3 was the option, before being replaced in 1994 by a 275bhp 4.0-litre high-compression version. 
Cars built after 1994 are the more desirable, when a Borg Warner gearbox replaced the old Rover T5 – it was still a five-speed manual, but the later 'box was a much stronger unit. They can be told apart quite easily by the position of reverse: it's next to first in the Rover but below fifth in the Borg Warner. The Chimaera 500 came along in 1994, with the 340bhp 5.0 motor nicked from the Griffith 500. It is brutally fast, and as such it remains the most desirable today.
In 1996 a more thorough overhaul of the Chimaera was undertaken. The 285bhp 4.5-litre engine replaced the high-compression 4.0, and the chassis and brakes were tweaked, as was the exterior. A new split grille design, new tail-lights and door locks in the mirrors are how you can identify facelifts cars. The final update to the model (in 2001), which some refer to as the Mk3, is the rarest and featured fared-in headlights and seats from the Cerbera.
In a 1999 triple test against the Porsche Boxster and Honda S2000, we were still amazed by how well the car rode and handled. Our tester said: "It does not have to be driven in an extreme fashion to provide great entertainment, something that cannot be said of the Honda S2000." The Chimaera certainly was, and still is, an impressive sports car.
What we said then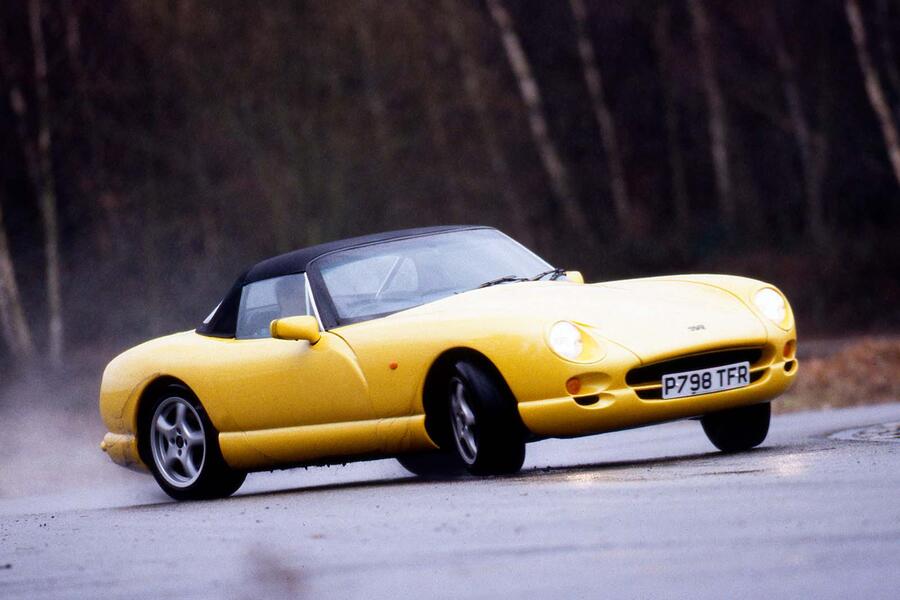 12 May 1999: "Old fashioned, perhaps, but the feeling of intimacy with the car, of being in something special, is how it should be."
An expert's view
James Agger, James Agger Autosport TVR Specialists: "I've been selling and servicing Chimaeras since 1998. It's a surprisingly practical car, but you have to look after it. Preventative maintenance — checking the chassis and treating any corrosion, and replacing old hoses and bushes, for example — will save you a lot of grief later on. It's all about future-proofing the car. Anticipate and fix problems and a Chimaera will give you miles of faithful service. I've been to Le Mans and back five times in mine. Any bargains you see will need work doing, no question."
Buyer beware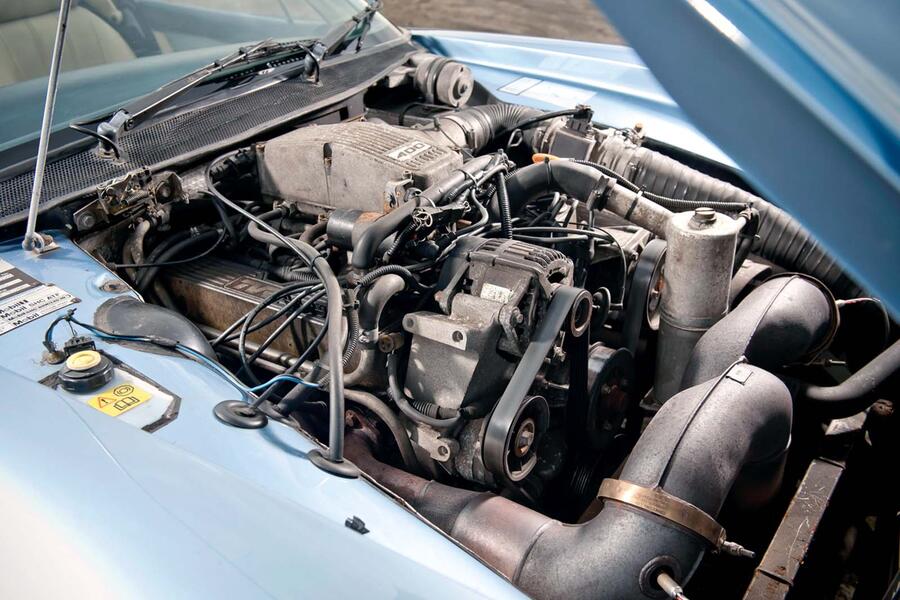 Engine: Mostly good news under the bonnet. The Rover V8 is tried and tested, and spare parts are readily available. The timing chain should be replaced every 100,000 miles, oil and filter every 6000 miles. The header tanks and cooling system could be problematic, bit this should have been solved with post-1994 Chimaeras.
Body: Again, mostly good news here, because the plastic body doesn't rust. Be aware of stone chips, scratches and poor repairs, which can be expensive to rectify, especially on some of the more complex colours.
Chassis: More to worry about under here. Stones and scrapes can wear off the powder coating, especially on the outriggers, and create a serious rust problem with no visible evidence from the outside. Some cars will have been professionally zinc plated to prevent this, while others which have been Waxoyl'd at home could be hiding some nasty surprises.
Suspension: Check the condition of the springs by pushing the car down at each corner: it should return without bouncing. Wishbones are steel and cheap to replace.
Electrics: Check everything works, including the instrument panel backlight. TVRs don't like sitting idle and electrics can get damp. The ECU, battery and relays are all in the front passenger footwell and difficult to work on.
Interior: Damp can peel and crack dashboard veneers; look for garage-stored cars and check for rips in the hood.
Also worth knowing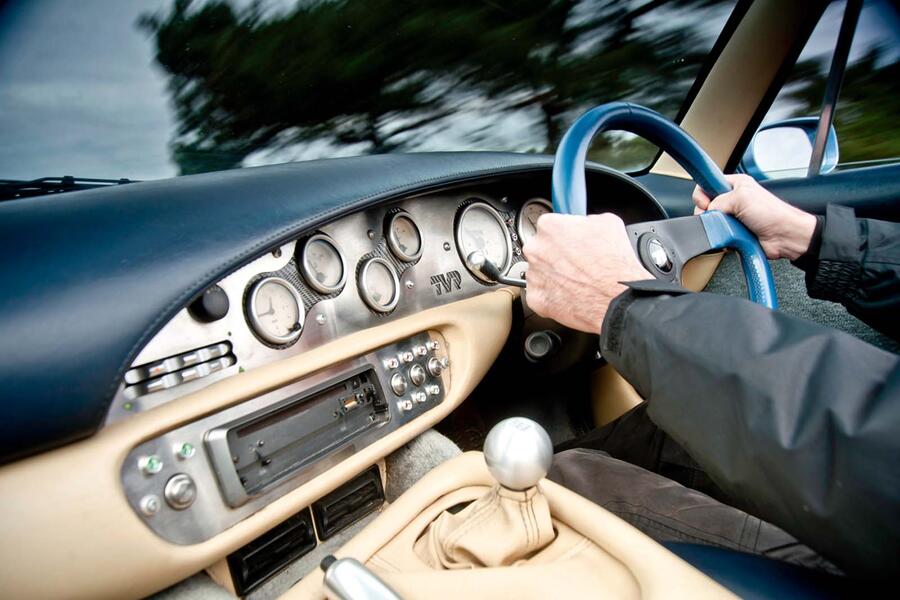 While many cars may be in near-concours condition, others will have fared much worse because their affordability has allowed them to slip into neglect: if a car is being sold cheap it will probably need some work to bring it up to a good standard. 
TVR as it was doesn't exist, but there are many dedicated aftermarket specialists, such as Sportmotive and Racing Green Cars. Starting from less than £10,000, the Chimaera really is a bargain, especially when you consider its sister car, the Griffith, will cost at least £20,000.
The Chimaera was set up to be a little more relaxed, with slightly softer springs and a slightly longer wheelbase, but TVR still claimed the same 1060kg kerb weight as the Griffith. 
How much to spend
£8000–£11,999: Cars with high mileages and in the scruffiest condition, often with lots of owners. That doesn't guarantee a nasty surprise, but spending more buys extra peace of mind.
£12,000-£17,999: Where the biggest selection is found, many with mileages in excess of 50,000 and five owners or more, but some come with extensive service and chassis refurbishment history (specifically the outriggers).
£18,000 and above: Cars with the lowest mileages and often just a couple of previous owners.
One we found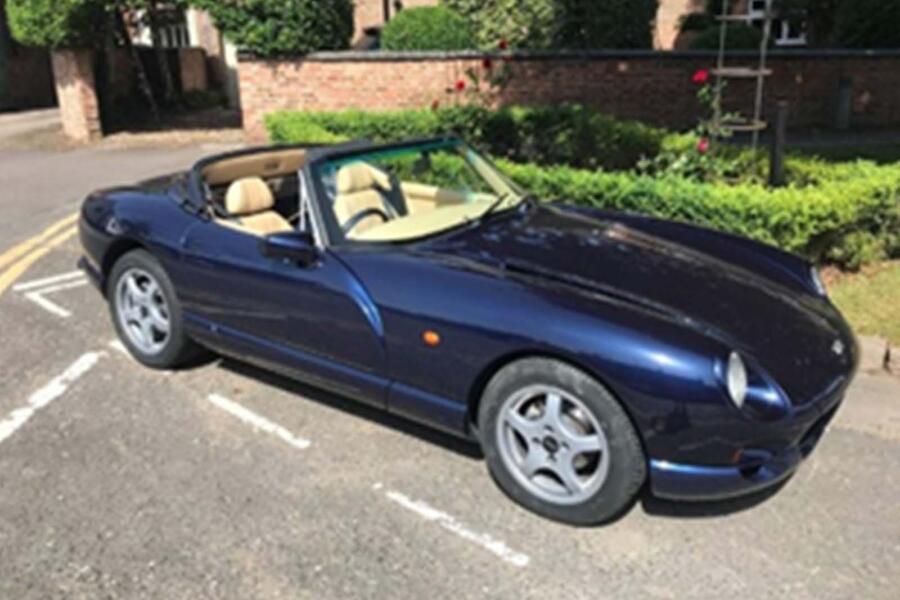 1999 TVR Chimaera 4.5, 32,000 miles, £19,495: Seller says the car has a 'superb' history, and it looks to be in very good condition. What's more, it's a desirable late model and a rare 4.5 in a classy spec with the optional extended leather interior. This TVR still looks the part.
Alex Wolstenholme
https://www.autocar.co.uk/car-news/used-...r-chimaera