05-11-2023, 07:22 AM
Used car buying guide: Triumph TR6
It might not be the most reliable sports car, but spare parts are readily available
The British sports car with character and country lane charm - but does it offer anything else?
Spring has sprung. Bring on the sunshine and warmth. In other words, Triumph TR6 weather. 
In the coming months, many of these British drop-tops will once again be brought out of hibernation, putting a smile on the faces of drivers and onlookers alike. 
I mention onlookers because the TR6's 2.5-litre straight six plays a tremendous tune for everyone in its vicinity to enjoy. With such a soundtrack, outright performance almost becomes an afterthought. 
That said, you get 150bhp to play with in pre-1973 cars or 125bhp in those built after, these later TR6s having been detuned to meet stricter emissions regulations. 
This is a car that enthusiasts buy for its image and character. It exudes charm, from its suave styling to its four-speed manual gearshift.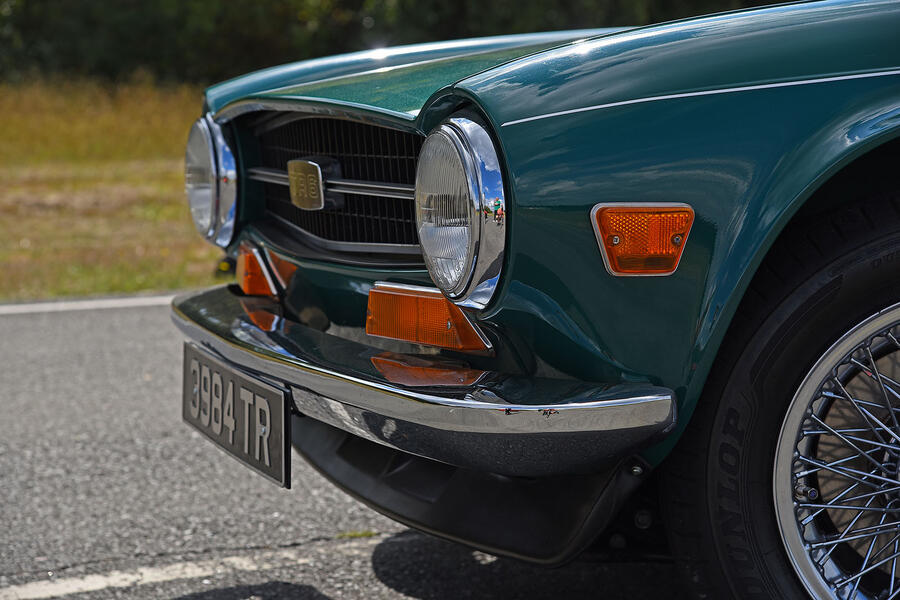 And, of course, there's its wind-in-your-hair offering. Get it on a picturesque country road and you will be experiencing the TR6 in its element. Then, when you get peckish, it's the sort of machine that you park outside a pub and gaze at while eating your ham, egg and chips. In short, a classic that you will be itching to use, particularly on a good day.
Is the TR6 guaranteed to be a trouble-free daily driver? It's an old British sports car, so of course not, although fortunately parts are almost MGB levels of available. 
It's a fairly simple car to work on as well, meaning fixes don't often prove frustrating enigmas. Coventry built a mountain of TR6s during a production run that lasted from 1968 to 1976. Most went abroad, though: Britain retained just 8370, while a whopping 83,480 were loaded onto ships, most of them bound for America. 
After the TR5's Italian design (Michelotti), Triumph turned to Germany (Karmann) for the TR6's exterior styling. As a result, although it carries over much of its predecessor's parts, including the chassis, engine, doors and windscreen, it has its own distinctive look. 
What's more, you can find cars with a steel hard-top, which you will need your passenger's help to remove, rather than the still very laborious fabric hood.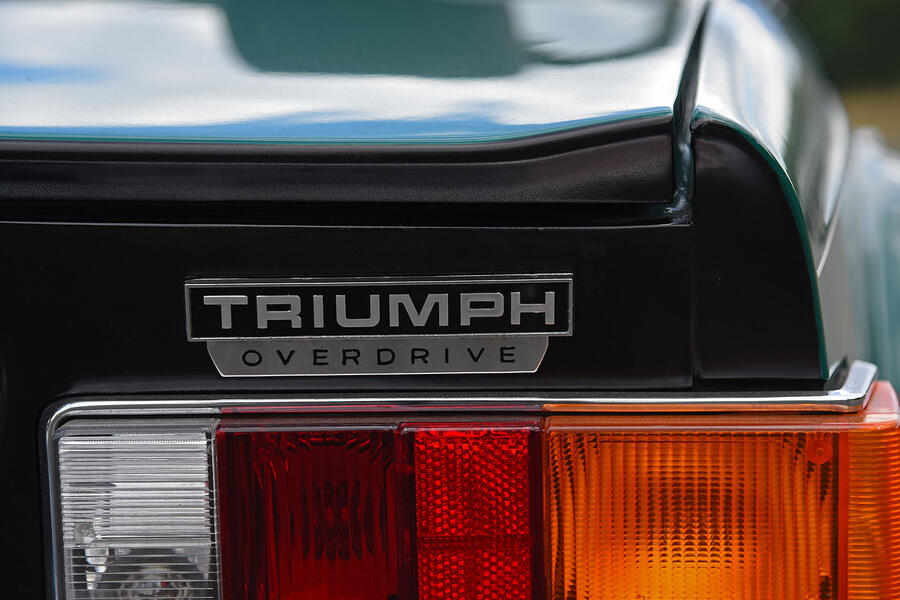 Another feature you might see is overdrive, an option that became standard in 1974. It's electrically operated and triggered by a hearty press of your right foot. 
The TR6 feels fast enough, if not especially so by modern standards. Officially, it would sprint from 0-60mph in 8.8sec (or slightly longer for 125bhp models). 
As for handling, the TR6 is small and light, coming in at 1130kg, and it feels as such on the road. It may not be the sharpest tool in the shed, with its bouncy ride and weighty, comparatively slow steering, but it is communicative and still irresistibly entertaining, offering a delightfully old-school, mechanical driving experience. 
And best of all, values aren't silly. In fact, they're entirely reasonable, making the TR6 perhaps the definitive affordable classic. 
It isn't as common as it used to be, but there are still plenty of examples to go around. So pick one up and enjoy it until the sun sets - or even into those summer nights, if you don't mind having candles for headlights. 
What we said then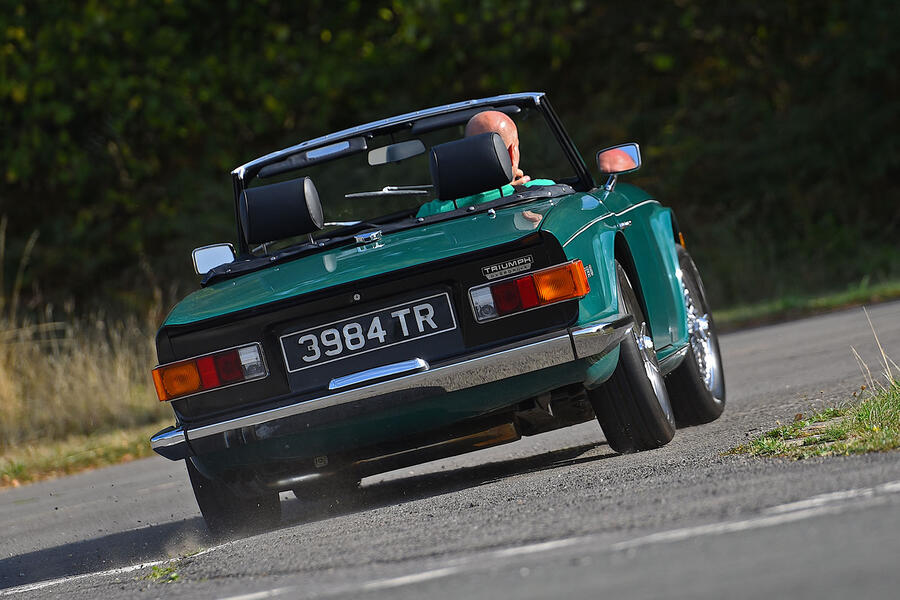 17 April 1969: "Despite the points we've criticised, we all reckon the TR6 to be one of the best fun cars around right now. ln a drag match, there are few cars which can stay with it. To go much quicker is going to cost several hundred pounds more at least, so for performance alone the price is a competitive one. For the few joys of motoring left, it is a bargain."
An owner's view
Julian Hill: "James May once described the TR6 as 'the blokiest bloke's car ever', and I can't think of a better way to sum it up. That 2.5-litre straight-six engine gives you a great feeling when you put your foot down. The rear of the car squats down and hugs the road before pulling away with bucketloads of torque. The deep rumble the straight six produces will make anyone smile. The lowdown driving position makes you feel as though you're sitting directly on the road. It's not the most spacious car, but even at 6ft 5in I can squeeze myself in. 
"My TR6 is a 1973 PI CR, which made 125bhp when new. Every time I drive it, I grin from cheek to cheek, and I know that it will start first time every time. The only upgrade I've made is a twin-pipe sports exhaust to emphasise that deep growl as it resonates through the interior. The only issues I've had have been a leaky master cylinder, due to a perished seal, and the Lucas fuel pump giving up. An upgraded Bosch pump is much more suitable and removes the whining noise of the Lucas system. 
"All in all, with where the classic car market is going, I can't think of a more fun good-looking classic for the money. It's a true gent of a car."
What to watch out for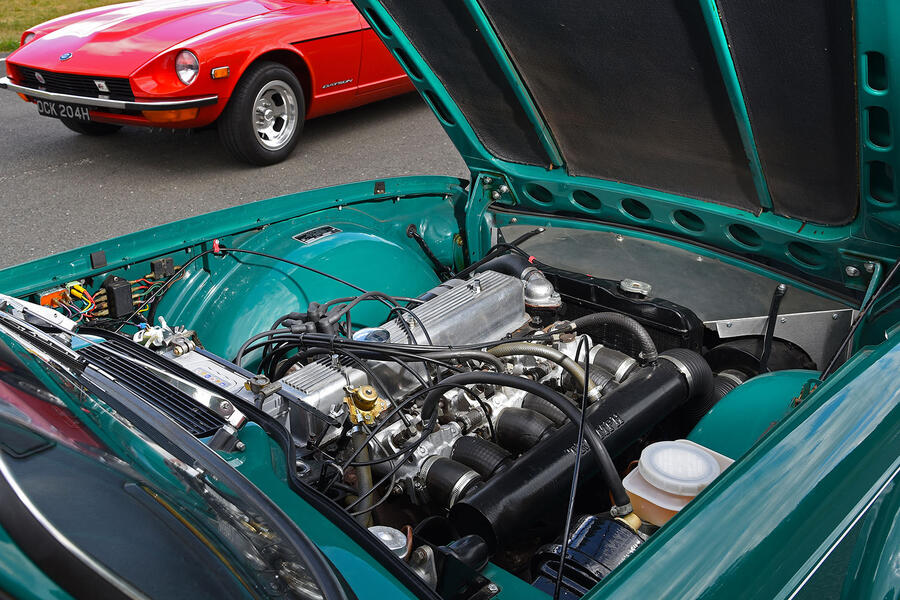 Engine: Overheating is a common issue, so make sure the example you're interested in has a cooling system that's in good condition and up to the job. The engine is generally robust, but its thrust washers aren't strong. Don't be immediately put off by high mileage but do make sure regular servicing has been carried out. If you're interested in an example from across the pond, look out for poor carburettor operation, because it's a common issue. When idling at 850rpm, make sure the engine is smooth and the revs don't drop after idling for a few minutes. 
Gearbox: Sloppy shifts identify a worn gearbox. The overdrive function, particularly on earlier cars, can experience faults. 
Electrics: Although the electrics are thankfully simple, frayed wiring and damaged looms can still cause problems. 
Rust: Red flags include bubbling paintwork, the vulnerable areas being under the carpets, behind the rear seats and around the front quarter panels. Look out for a rusted frame around the rear suspension's trailing arms and where the differential attaches to the frame. Also check the engine compartment, because various fluids may have removed paint, allowing corrosion to set in. A professional respray is worth looking out for and will help you sleep better at night.
Also worth knowing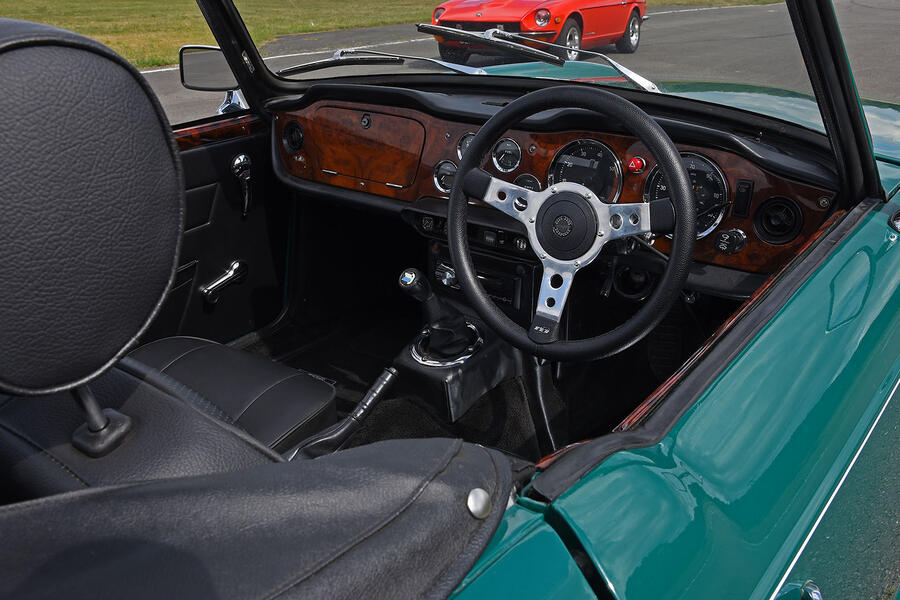 In the US and Canada, the TR6 received even less power, again due to emissions regulations, specifically 104bhp. Unsurprisingly, these cars also have a lower top speed, dropping from 118mph (stated for 150bhp cars) to 107mph. Changes under the bonnet include the use of twin ZenithStromberg carburettors instead of the fuel injection we got in the UK.
How much should I spend?
£6000-£9999: Restoration projects and runners in rough conditions. £10,000-£12,999 Left-hand-drive cars with mileages of around 70,000. 
£13,000-£15,999: More export models but in better conditions and with lower mileages. 
£16,000-£19,999: UK-market cars with mileages of around 70,000. 
£20,000-£29,999: UK cars in desirable specifications. Mileages drop to 50,000. 
£30,000 and above: Cars in exceptional condition and/or with an unusually low mileage.
One we found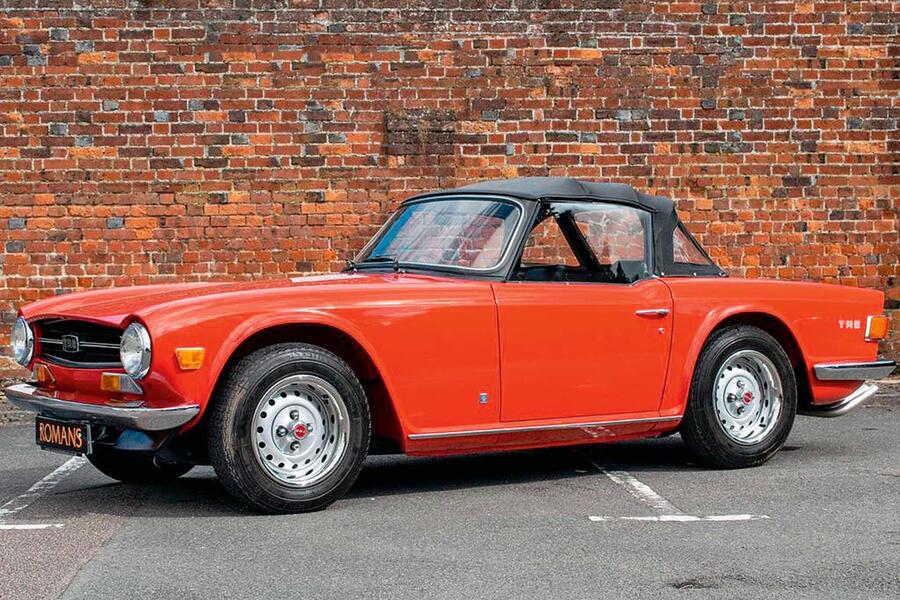 Triumph TR6, 1974, 46,000 miles, £29,995: With its Pimento Red paint, this TR6 is a looker. It's in great condition and hasn't covered too many miles. In fact, the dealer says it has done fewer than 100 since 2006. It has recently been fully serviced, too.
https://www.autocar.co.uk/car-news/used-...riumph-tr6