07-23-2021, 03:58 AM
Used car buying guide: VW Passat R36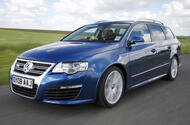 R36 Passats are rare, but they're 10 a penny compared with the previous-generation Passat W8, a 275bhp curio of which there are only around 50 examples left in the UK
If you want a practical and comfortable family transporter that can also entertain, we nominate this 296bhp under-the-radar version of the Passat
The Passat R36 is a lesser-spotted beast in the UK. It never took off in the way Volkswagen hoped, despite performance estates like it being few and far between and examples that maintained a degree of on-road anonymity rarer still. But that rarity counts firmly in its favour today, and its appeal is bolstered by scintillating performance, alluring looks and genuine all-round usability.
This B6-generation variant was the last Passat to pack a V6 and was available in both estate and saloon forms. Estates proved to be more popular, despite commanding a premium of around £1200, so they're easier to find today – but that's all relative, considering there are only around 125 R36s left on UK roads.
Click here to buy your next used car from Autocar
You might not know the R36, but you will probably know its engine. The 3.6-litre petrol V6 was a slightly upsized and uprated variant of that which powered the fan-favourite Golf R32, and it gave the Passat 296bhp to play with – around 50bhp more than its hot hatchback sibling.
A 0-62mph sprint time for the saloon of just 5.6sec meant it could outstrip the contemporary Porsche Boxster S, and this pace, teamed with the unflappable roadholding given by Volkswagen's 4Motion four-wheel drive system, marked out the R36 as a proper, if unlikely, canyon-carver.
It was equipped with several features that distinguished the car from a standard Passat: a new aerodynamically enhanced front bumper, bi-xenon headlights, twin exhausts, blue brake calipers and a lip spoiler added to the rear.
Inside, it gained sports front seats, a multifunction steering wheel and alloy pedals featuring the R logo, as well as a healthy array of niceties to go with the premium positioning, such as cruise control, climate control and heated front and rear seats.
It was practical, too, with 513 litres of boot space, growing to 1641 litres with the rear seats folded down. You can be sure that most used R36 estates have seen their fair share of filthy mountain bikes over the years.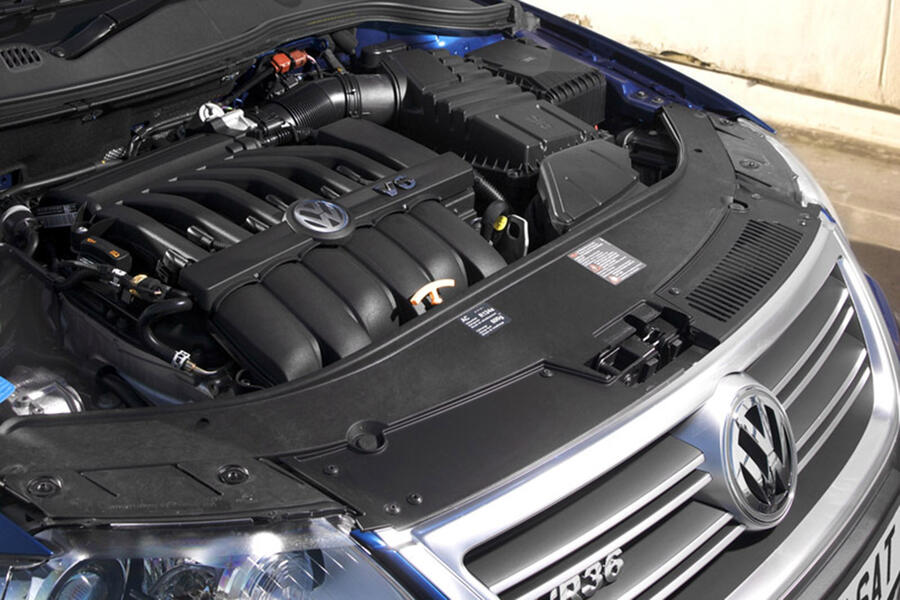 Indeed, the estate remains the most coveted R36 variant, primarily thanks to its enhanced practicality, although both versions hover around the same price point, despite the saloon's even greater rarity.
Today,they cost a fraction of the R36's original £30,590 asking price in 2008 (which is around £41,700 in today's money).
We found a saloon on sale for £8500, fitted with an abundance of extra equipment on top of the already-generous haul, including a DAB radio, rear window blinds, 19in alloy wheels and the RCD 510 Dynaudio Sound Pack.
One surprise find was a Japanese import in showroom condition with only 15,000 miles driven.
The R36 lived a short life, lasting only two years until it was removed from production in 2010 to make way for the new B7-generation Passat, so used numbers are dwindling. If you see a good one in the classifieds, act fast, as it won't hang around for long.
How to get one in your garage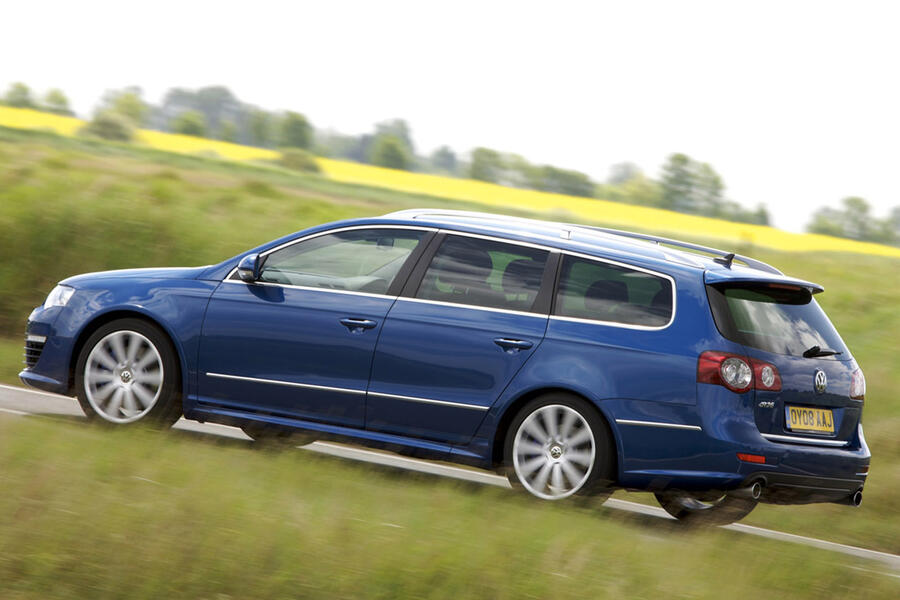 An owner's view
Joe Agar: "I chose a used R36 estate two years ago over the Audi RS4 Avant because of its lower price. Its engine sounds great and is responsive, and it feels good on the road, despite its age. We use ours as a daily driver and on weekends when we go biking and we've not had any problems. It can be expensive to run, but I think its rarity offsets that. You can drive it for weeks and not see another R36, and people always come up to us saying that they've never even seen one before."
Buyer beware…
■ Transmission: Some owners have reported issues with the R36's mechatronic dualclutch gearbox, which it shares with the Golf R32. A replacement could be costly, so give any used examples a thorough inspection and make sure that the gears shift as normal in both manual and automatic driving modes.
■ Brakes: It's recommended that you swap the brake disks and pads every 20,000 miles; the R36 is heavy, at 1747kg, so they won't hold up long under sustained hard use. Reconditioned and repainted brake calipers can be tracked down for about £300 per pair.
■ Engine: The timing chain is supposed to last the car's lifetime but has been known to stretch over time, putting the cam-position sensor out of calibration and potentially messing up the ignition timing. Replacing it is a gearbox-off job that could cost around £3000.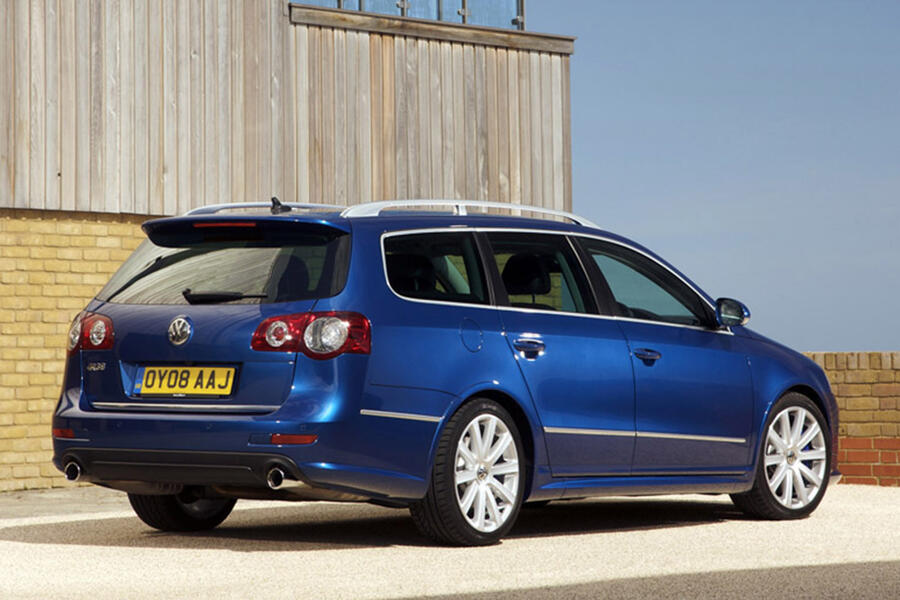 ■ Bodywork: The low-riding, big-rimmed R36 is prone to minor bodywork and wheel damage from stones and kerbs, but you can still find the odd one knocking around the breaker's yard, so don't let a little nick or scrape put you off. Rust bubbles are more serious but can be stopped in their tracks if caught early.
■ Fuel: Most R36 drivers claim to use premium fuels only and that you should do the same. This will be expensive, but the V6 will thank you in the long run.
Also worth knowing
Don't expect a proper budget RS4 Avant experience. While prices for the R36 estate itself are attractive, Volkswagen says that it will average a combined fuel economy figure of just 26.9mpg. Its road tax bill is also wince-inducing, at £585 per year, due to official CO2 emissions of 249g/km. Servicing and spare parts will run up your costs yet further. It's therefore essential that you budget appropriately.
How much to spend
£7000-£7999: A small number of estates with more than 100,000 miles and some minor bodywork scuffs. Many will have been through several owners.
£8000-£9999: Models with cleaner bodywork, well-maintained engines, full service histories and mileages nearing or just over 100,000 miles.
£10,000-£11,999: Near-pristine cars maintained with no expense spared, fresh from recent services and with five-figure mileages.
£12,000 and above: The cleanest R36 models, including a Volkswagen Approved Used saloon with 81,000 miles on the clock.
One we found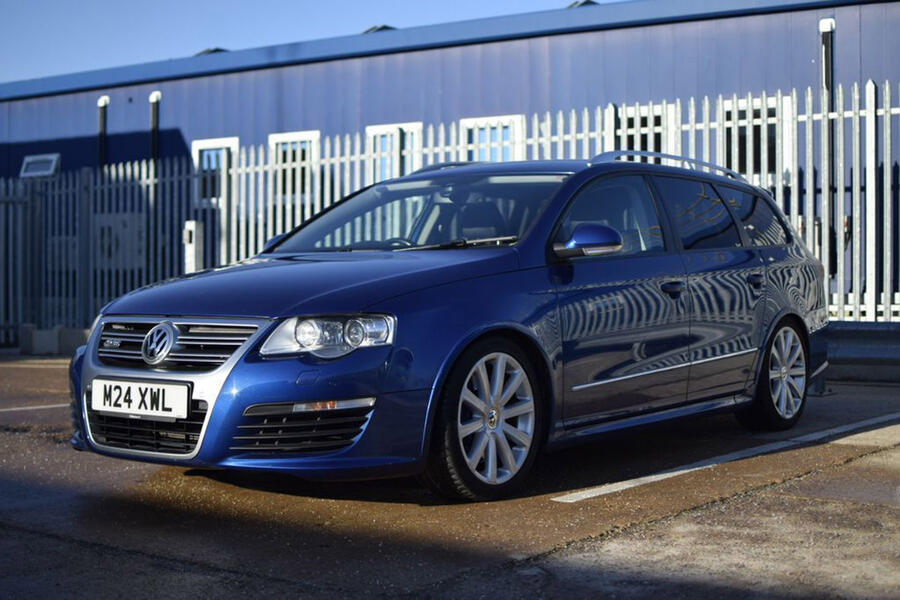 VW Passat Estate R36 3.6 V6 4Motion DSG, 2009/58-REG, £10,999: It appears that the owner of this R36 wagon is a proper enthusiast, having enjoyed the car properly while ensuring that it wanted for nothing. Its Bilstein shock absorbers, rear brake calipers and handbrake motor are all new, plus it has had a common steering lock issue fixed.
READ MORE
New 2021 Volkswagen ID 4 GTX is performance EV flagship 
New entry-level Volkswagen ID 3 launched with 217-mile range 
https://www.autocar.co.uk/car-news/used-...passat-r36