04-13-2023, 01:41 AM
Used car buying guide: Volkswagen T2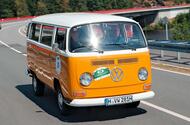 The T2 is a true cult car, loved by many enthusiasts despite its flaws
It's slow, unsupple, uneconomical and it handles terribly - but you'll fall in love with it
In theory, no one should really still like the Volkswagen T2. 
It's underpowered, uneconomical and outdated. But to those for whom chasing the early riptide on that wind-swept Cornish beach can be reached by no other means than this one, that doesn't seem to matter. 
To them the T2 is a logical imperative, and it is loved and adored by a coterie of enthusiasts who will accept no substitute for this ancient Vee Dub, despite its many flaws. 
To say a T2 is 'slow' is like saying Bill Gates is 'comfortable', or Stalin 'was not the nicest chap'. A T2 is catastrophically sluggish, no ifs or buts. A typical unmodified one has a 1.6 litre air-cooled flat-four engine that coughs out 50bhp, giving a 0-60mph time of 30sec, depending on which way the wind is blowing. 
The brakes exist only in the imagination of the engineer who designed them. Container ships have better stopping distances and pressing the brake pedal is like stepping on a damp sponge.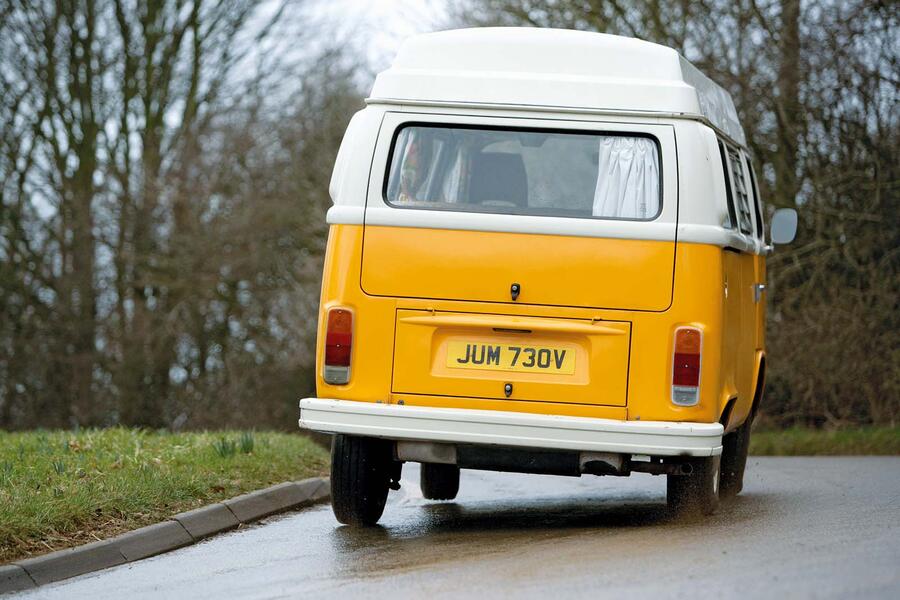 So it struggles to get up to speed, and once you're there, it struggles to come back down again. Is its redeeming feature its handling, then? Unfortunately not. It's tall, and with this comes a high centre of gravity. 
Its suspension is jelly-like, you'll be holding on for dear life in the corners and its heavy mechanical steering will give you the forearms of a professional arm-wrestler. 
If you spend north of £20,000, you can get a well-maintained T2 with a luxurious interior and little rust. You might even find extra soundproofing around the engine bay. If not, it's a good idea to fit some because the wind noise and constant engine burble can become grating on the ears. 
These are not safe cars: accordions have better crumple zones. The drum brakes are simply awful, and the lights are dim. The wipers are ineffective and will leave your windscreen dirtier than a teenager's face, and chances are you're at least being partially suffocated by some horrific exhaust leak. 
T2s are old and with age comes a sub-par fuel consumption. On a long journey, you can expect to get around 20mpg. But as we have already said, despite their failings, people love these old bricks. If you're judging them by modern standards, you'll be disappointed. 
They are not cars you can simply get in and drive. They need tinkering, adjusting and… patience. 
Of course, if you want to actually ensure you make it to the breach on time and catch that wave, then by all means get yourself behind the wheel of a modern California or something similar. In fact, nearly anything else will get you there, really. 
But that's to miss the point, because driving a T2 is an active experience, and you have to be constantly switched on. But when you accept their quirks and foibles, you can't help falling in love with them. Once you learn how to really drive them, you see their souls and you appreciate the novel experience of owning one. Every journey, big or small, becomes an event in itself. 
So you may love the way they look, love the way they sound, and, maybe, love the way they drive. But what really sets the T2 apart is that, despite its shocking performance and non-existent safety credentials, its character alone is enough to steal a motorist's heart.
You see, when you're in love, logic falls by the wayside.
What we said then
1 February 1968: "The new 1584cc engine revs much more freely than before. Performance is much the same to about 50mph, and then tails off badly. That excessive noise level from the air-cooled engine is noticeable on the road. It takes a little while to become familiar with the gearchange: the control feels very loose and springy. The clutch is smooth and fairly light. Steering accuracy is good, but the van still suffers badly in side wind."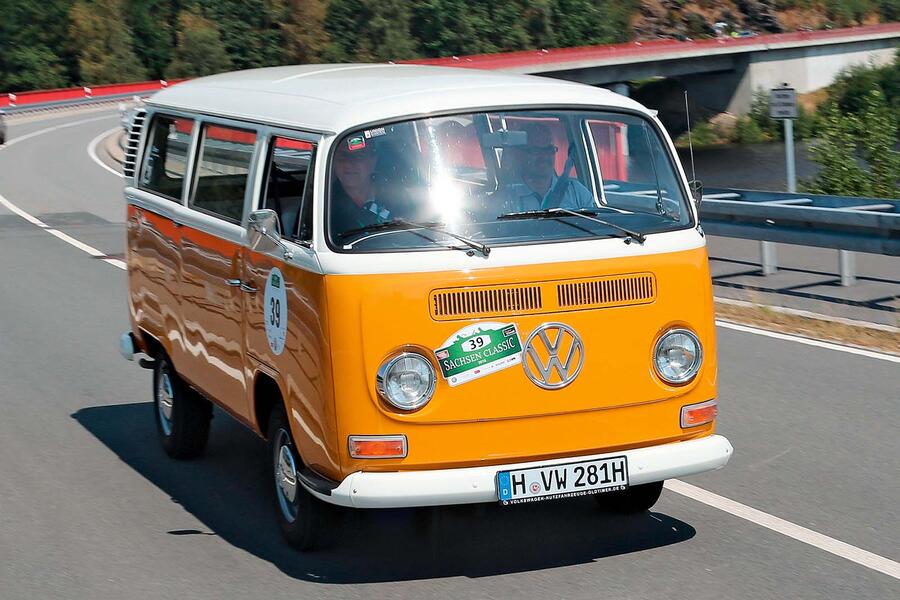 An owner's view
Jon Constable: "Mechanically, T2s are pretty sound. Bodywork is often expensive to repair and it's worth checking for signs of excess filler. These are old cars so if you notice a body panel that looks dead straight, there's a good chance it's been filled. Original panels were often slightly rippled due to the manufacturing process. If you're looking to buy, do your research and look at as many examples as you can. It's worth taking a fridge magnet with you and running it along the side of the bus to check for excess filler."
Buyer beware
Gearbox: Check for any sign of oil leaks around the gearbox, which can point to work being carried out on a worn rear crankshaft seal. The bearings in the gearbox can whine too. Move the crankshaft pulley forwards and backwards to gauge movement: there shouldn't be excess play. 
If there is, internal bearing wear is indicated and that could mean a new engine. The accelerator and clutch wires commonly stretch and can even snap. Regular inspection and preventative maintenance is the best way to avoid this problem.
Brakes: A T2's four drum brakes need regular maintenance. They're nowhere near as effective as modern drum brakes. It's a big job, but it's worth servicing them to see if any of the shoes are binding or worn.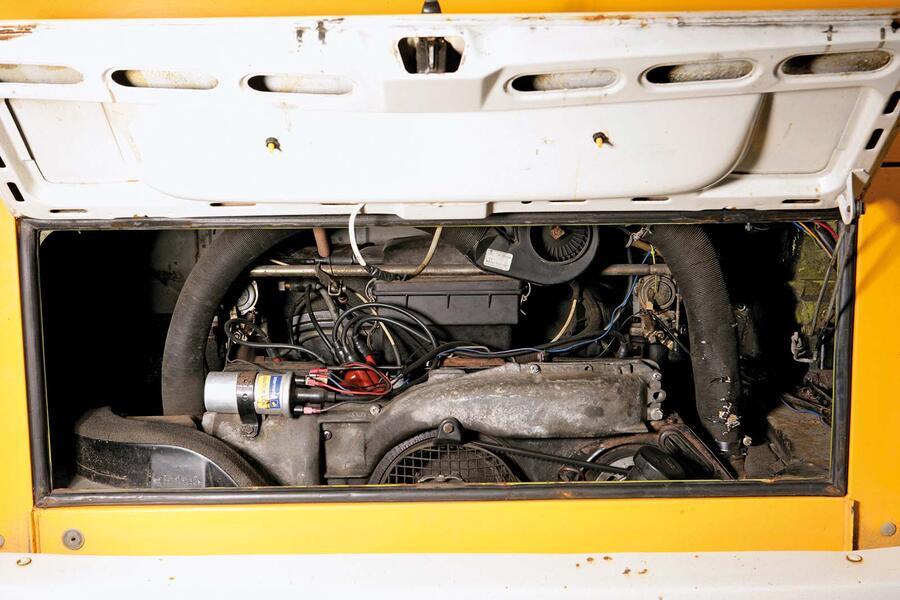 Engine: A T2, like any classic car, can be tricky to start. A common problem is moisture gathering in the HT leads. This can be sorted by spraying some WD40 where these leads connect to the coil. If it's running rough, first try cheap fixes like resetting the points and swapping the distributor cap. Hot days can cause petrol to evaporate in the fuel pipes – a phenomenon referred to as vapour lock: you'll notice a drop in power and a funny smell. 
Exterior: Rust can creep in almost anywhere. If you're looking to buy, inspect the wheel arches, bay-window surrounds, door sills and footwells. Pay attention to areas that are exposed to salty roads and liable to gather water. In particular, the chassis box sections and sills can rust. Watch for it high up, too, because the roof gutters can be susceptible, as can the areas behind the front seats. Check for seals breaking up and damaged panels.
Also worth knowing
The T2, dubbed 'the Bay' for its bowed windscreen, first appeared in 1967 and is the generation sandwiched between the original split-screen T1 (from 1950 onwards) and the more angular T3 (from 1979), which eventually marked the end of the rear-engined, air-cooled bus. Replacement parts are easy to source for T2s. 
They're highly desirable vehicles and restoration projects are becoming more common. Google is your best friend here. You can expect to spend about £200 on a replacement sliding door with limited rust. Re-upholstering old cab seats can cost about £800. A front panel replacement is about £250. But be wary: bills can pile up and an exciting restoration can soon become a big headache. 
How much to spend 
£5000-£9999: Reckon on a fair bit of rust around the sills, arches and footwells. Some underside welding may be needed. 
£10,000-£19,999: A structurally sound model with limited cosmetic rust and a reasonable re-upholstered interior. Very few (if any) nasty surprises. 
£20,000-£29,999: Expect very little rust and a ton of service history. The paintwork will be solid and the interior is likely to be original or re-upholstered to an excellent standard. 
£30,000 and above: Near-mint models with no rust, an excellent interior, a well-maintained engine and a near-full service history. For this price, don't compromise.
One we found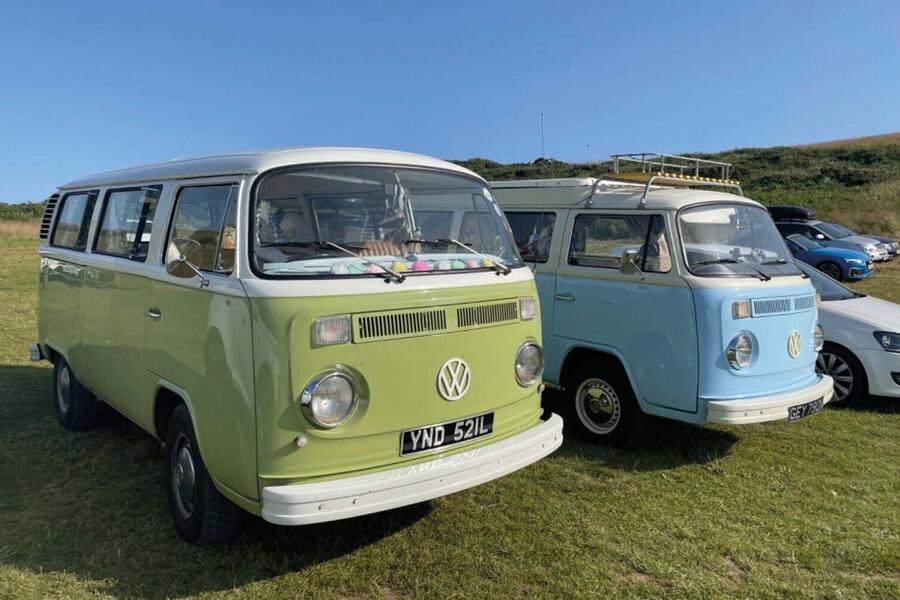 Volkswagen T2, 1973, 81,000 miles, £17,950 A great example of a T2. Structurally sound with no signs of rust. Fitted with a brand-new full-length rock and roll bed. Comes with original door cards, headlining and front seats. Very clean inside and outside.
Jack Trethewey
https://www.autocar.co.uk/car-news/used-...kswagen-t2