07-27-2023, 01:10 PM
Used car buying guide: Volvo V40
The V40 was based on the Ford Focus, until 2015
The left-field Swedish hatch you didn't think could be a cult hero also makes a compelling used buy
Amazon, P1800, 960, 850 T5-R… Volvo knows how to make a cult hero. 
But with the V40 family hatchback of 2012-19, the firm could have been accused of mislaying the recipe, although the discreetly raised Cross Country version did make an appearance in cult TV detective series Midsomer Murders.
Okay, you're not convinced, but get this: today, the V40 has a surprisingly large and loyal following among those who, we assume, are attracted by its sleek looks, deep quality and, crucially, unshowy – read: 'not German' – heritage.
On that last point, why else would someone forgo the superior driving experience and practicality of something such as the Audi A3 Sportback? Price, perhaps? True, a V40 is slightly cheaper by around £1000 and comes with a little bit more kit. In these costly times that might swing it, but we prefer to imagine Volvo's less assertive image is responsible, too.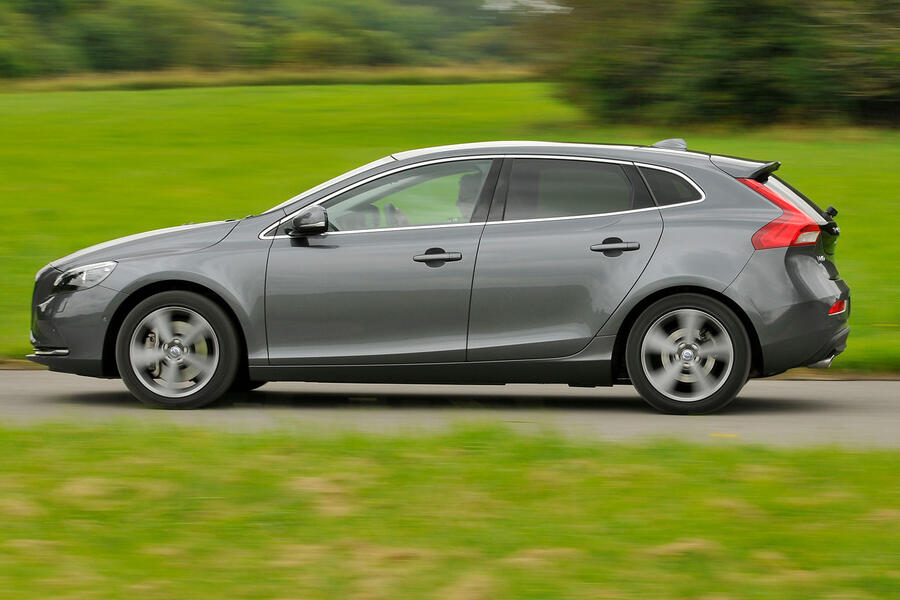 The V40 had a job on its hands when it landed a little over 10 years ago. Under the stewardship of new company owner Zhejiang Geely Holding Group, Volvo was finding its feet. Bosses wanted the V40 to make its mark on the premium end of the family hatchback market.
Being based on the Ford Focus was a good start, and until 2015 the V40 also shared that model's petrol and diesel engines, including, in the T5 version, the five-cylinder 2.5 from the Focus ST.
From 2015, Volvo began fitting its own engines. The T5, for example, gained a new, 2.0-litre four-pot, albeit one still making around the same 245bhp.
Ensuring the V40 had all the bases covered was the aforementioned crossover version, the V40 Cross Country. Riding 40mm higher and fitted with decorative body mouldings, it looked the part but is no off-roader.
Only the T5 version got four-wheel drive. It's easy to mock crossovers like it, but just look how much positive attention a Volkswagen Polo Dune or even a Rover Streetwise attracts today.
Far fewer Cross Countrys than regular V40s were sold, too. It's one to watch…
Autocar's review of the new V40 was lukewarm, our testers praising the model's practical and unpretentious cabin and build quality, along with the raft of standard and optional safety kit, but criticising its firm ride and lack of dynamic sparkle.
A 2016 facelift brought a redesigned grille, Volvo's new 'Thor'-shaped daytime-running lights from the XC90 and some new wheel styles and colours, but the tweaks weren't enough to keep much-improved rivals, the A3 and the Mercedes-Benz A-Class, off its back, and it did solid but quiet business until production ceased in 2019.
'Also worth knowing' looks in more detail at trims and engines, but proving how popular the V40 was with private as well as company buyers is that there are almost as many used petrols on the market as there are diesels.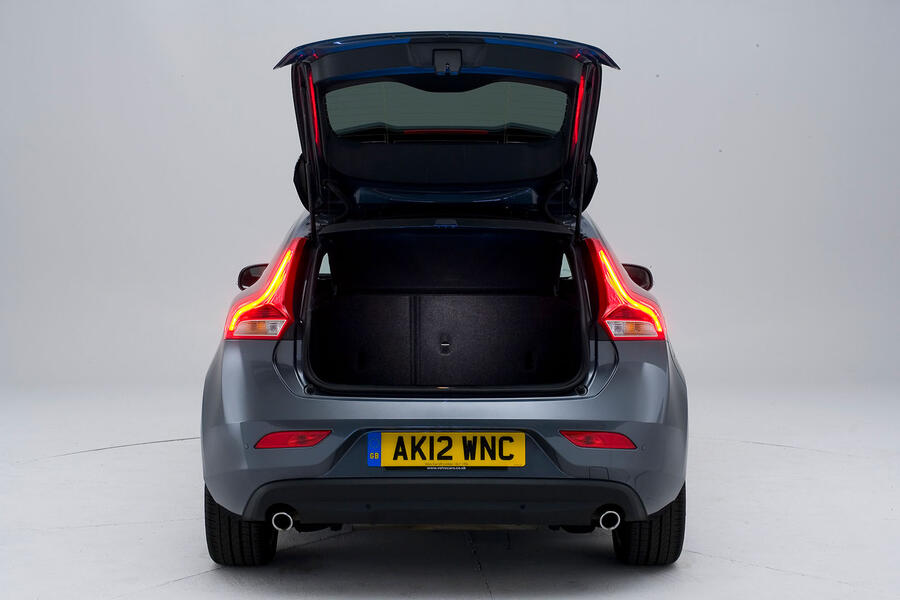 Hurry and you might just be able to bag a used V40 under Volvo's Selekt approved used programme (for cars up to five years old). At the time of writing, it also included two years' free servicing and warranty cover.
As a sensible Jaguar X-Type- and Rover 75-driving copper, that's something of which Midsomer Murders' Tom Barnaby would certainly approve.
What we said then
15 August 2012: "If you're drawn to the V40 by Volvo's reputation for practical, comfortable transport, you'll probably be quietly impressed by what you find. That it doesn't lead the class on space is perhaps a slight shame but not a major surprise, given the car's average outward dimensions."
An owner's view
Paul Carpenter: "We bought our 2013-reg V40 D2 1.6 in 2019 with 125,000 miles on the clock and now it's done 173,000. It never lets us down and is still tight as a drum. It's an R-Design so has lots of features which all work. It's not ULEZ-compliant and we're in Kent with London on our doorstep, so that's a problem, but there's always a market for a car that does 65mpg!"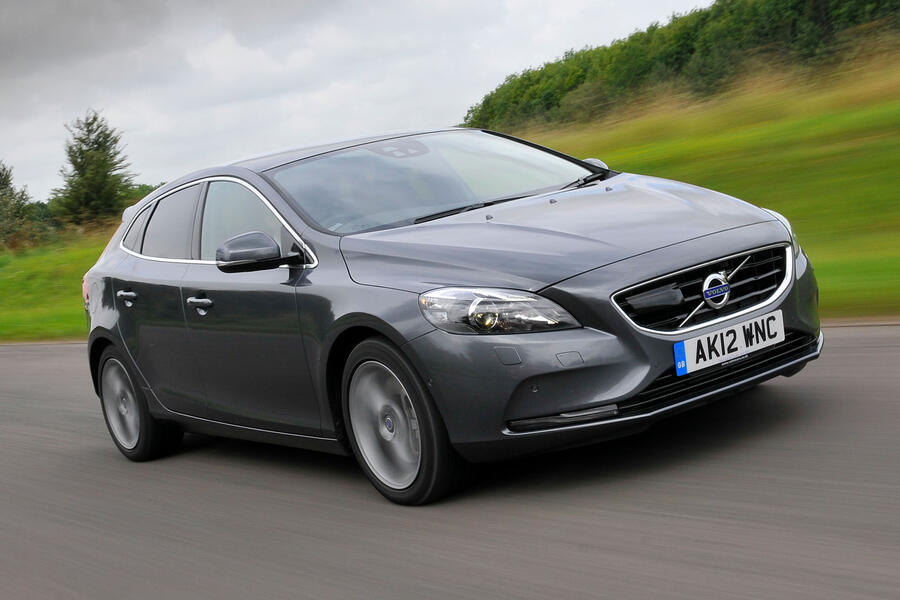 Buyer beware
Engine: Poor running and increased fuel consumption on the 2.0-litre D4 diesel may point to a faulty EGR valve. Servicing is every 18,000 miles or 12 months, with the exception of the D2, which is 12,500 miles/12 months. All engines have a timing belt that requires scheduled changing.
Transmission: Some later six-speed manual 'boxes exhibited clutch issues. Also, listen out for the clutch pedal creaking. The earlier Ford Powershift autos attract criticism (for hesitant changes), but not so the later Aisin 'box.
Suspension and wheels: The lacquer on diamond-cut alloys fitted to R-Design models is prone to peeling and is expensive to put right.
Brakes: In common with most cars, fluid changes are every two years. Check they have been carried out.
Body: Rear door locks can be troublesome on pre-2015 cars. Electric mirrors can refuse to fold. Like many cars, the paint chips easily. LED headlights from 2016 are a big improvement.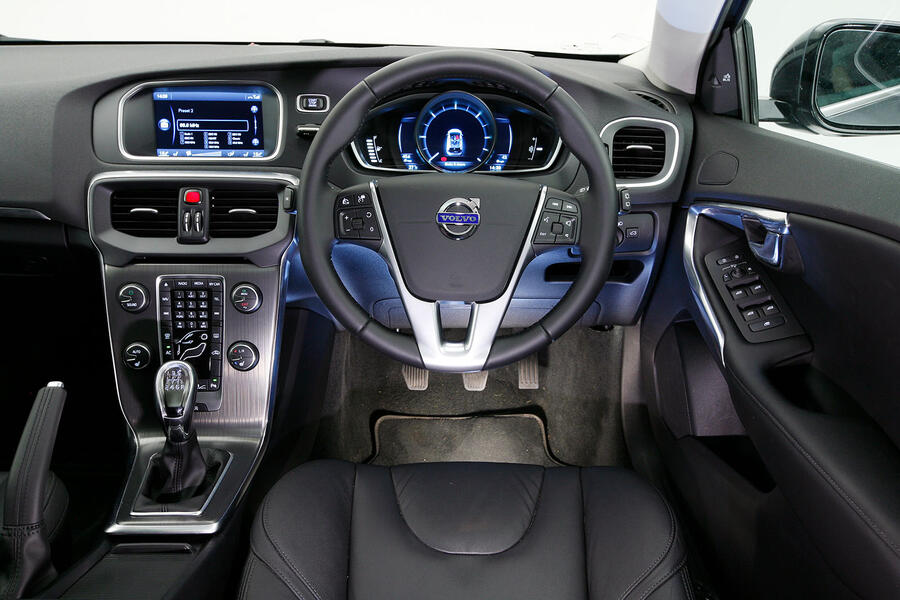 Interior: Listen for rattles from the centre console; dealers have a fix. Rear visibility isn't great, so be sure the car has rear parking sensors or a camera.
Also worth knowing
Like many cars of this era, the V40 of 2012-19 was available with a bewildering mix of engines and trim levels. Diesels are badged D, petrols T. Prior to 2015, the diesel range opened with an economical 113bhp 1.6-litre D2, followed by two versions of a 2.0-litre five-cylinder diesel: the 148bhp D3 and 175bhp D4. These were all replaced in 2015 by a 2.0-litre four-cylinder diesel: the 119bhp D2, 150bhp D3 and 189bhp D4.
Up to 2015 there were three 1.6-litre Ecoboost engines: the 120bhp T2, 148bhp T3 and 178bhp T4. There was also a short-lived 251bhp 2.5-litre five-pot T5. Again in 2015, these were replaced, the new range opening with a 120bhp 1.5-litre in T2 form and a 150bhp T3, each paired with an automatic gearbox. Next up were four turbocharged 2.0-litre fours in 120bhp T2, 150bhp T3 and 187bhp T4 forms – all with manual gearboxes – and a 245bhp T5.
Most pre-2015 diesels are likely to be Euro 5 and not ULEZ-compliant. All petrols are ULEZ-compliant. The best-selling model was a diesel, the economical D2; the best-selling petrol was the T3 automatic.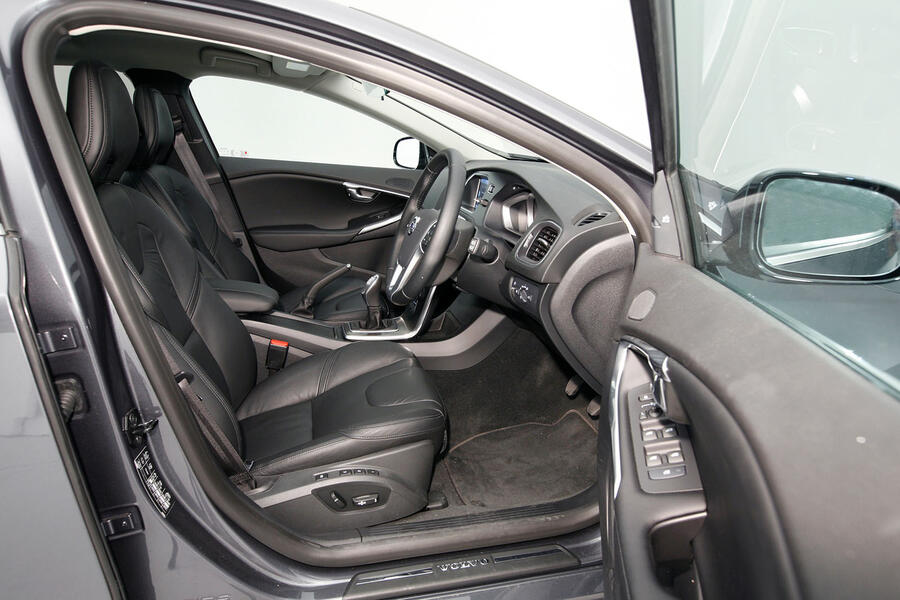 Trims started with entry-level ES (climate control, electric windows, Bluetooth, CD player and DAB), SE (cruise and height-adjustable driver's seat) and SE Lux (leather trim). R-Design, the top seller in all its spin-offs, got sports seats and a sporty bodykit. With the 2015 facelift they became, respectively, Momentum and Inscription (a kind of SE/SE Lux combined), with R-Design continuing.
How much to spend
£3500-£5999: Early D2s and D3s with ultra-high mileages, probably no lower than 100,000.
£6000-£9999: Good choice of 2015-reg D3s spanning 35,000 to 70,000 miles.
£10,000-£14,999: More petrols available including low-mileage 2018-reg T2s.
£15,000-£20,999: Spanning late-plate T2s to T3s with low mileage.
£21,000-£25,000: A handful of late-plate T5s.
One we found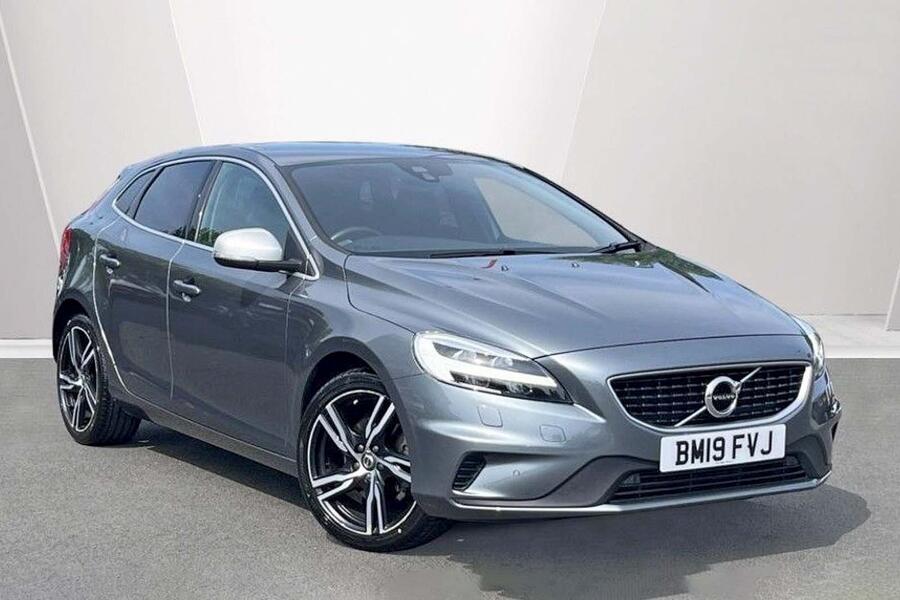 Volvo V40 T3 R-Design Pro, 2019, 21,000 miles, £17,995: Approved used 150bhp T3 2.0 petrol with two years' free servicing and warranty. R-Design Pro, so sportier styling, parking sensors, a reversing camera and leather. The 18in alloys scupper the ride but look good.
https://www.autocar.co.uk/car-news/used-...-volvo-v40