06-17-2023, 03:23 PM
Vehicle-to-grid tech cuts charging costs for Renault EVs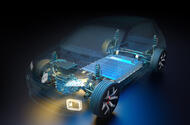 The system is equipped on all 5 EV models as standard
New Renault 5 is first to get grid-balancing hardware as standard, which bosses say could save 50% in charge costs
Renault's highly anticipated 5 EV will be equipped with vehicle-to-grid (V2G) charging which could slash customers' charging costs by up to 50%, the firm has claimed. 
The French firm's smallest EV, currently in its final stages of development as the "most fun small electric car to drive", will be Renault's first to be equipped with the contract-based software.
Also known as bi-directional charging, it will allow customers to plug their car into the grid and either charge it overnight to take advantage of cheaper rates, or return power to the grid when demand is high. Renault will eventually introduce this on all of its future products, with it earmarked for the current Renault Megane and forthcoming Renault Scenic. 
It will charge using A/C only and is equipped on all 5 EV models as standard, with customers able to switch the system on and off as they like.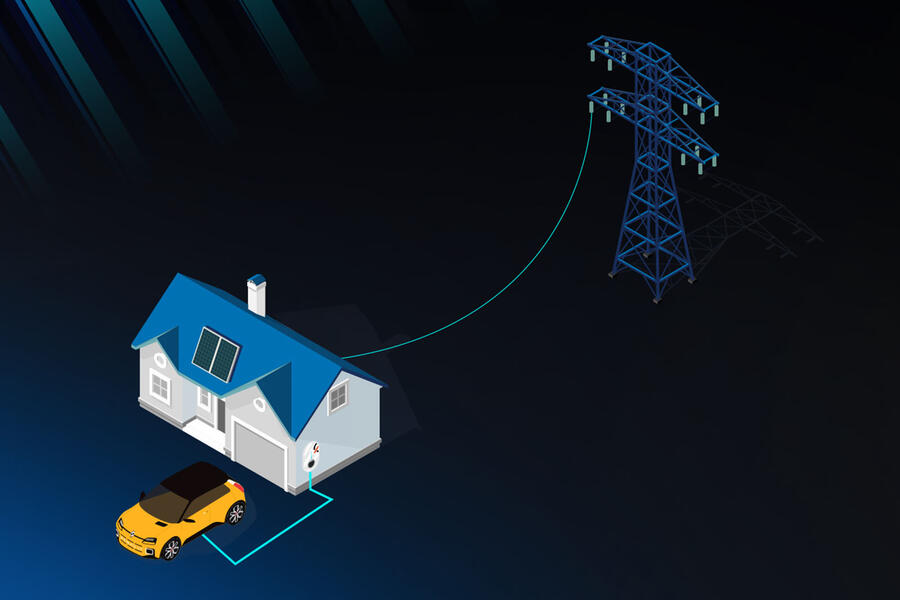 Customers can charge their car using an app downloaded to their phone and will be able to tell it what time of day they want to leave the house, and how much charge they want in the battery by that time.
Making use of Mobilize's algorithm and its energy partner, The Mobilize House, the car will be charged according to when electricity is at its cheapest rate, and discharged from the car to the house and national grid when electricity is at peak demand and more expensive.
Making use of the private and public grid, energy will be fed first to the home and thereafter back to the grid. At any one time, a maximum of 11kW will be taken from the car and fed to both house and national grid. 
Alain Thoral, Director of Mobilize Energy Solutions said: "A customer who plugs in during nine hours a day will manage to save 50% of the recharge cost of the car for a year. So, for a customer who drives 50,000km (31,068 miles) over one year, 7,500km (4660 miles) will be for free." This 50% saving is applicable to a 7.4kW single-phase UK charger, and is calculated according to charging at the most expensive time.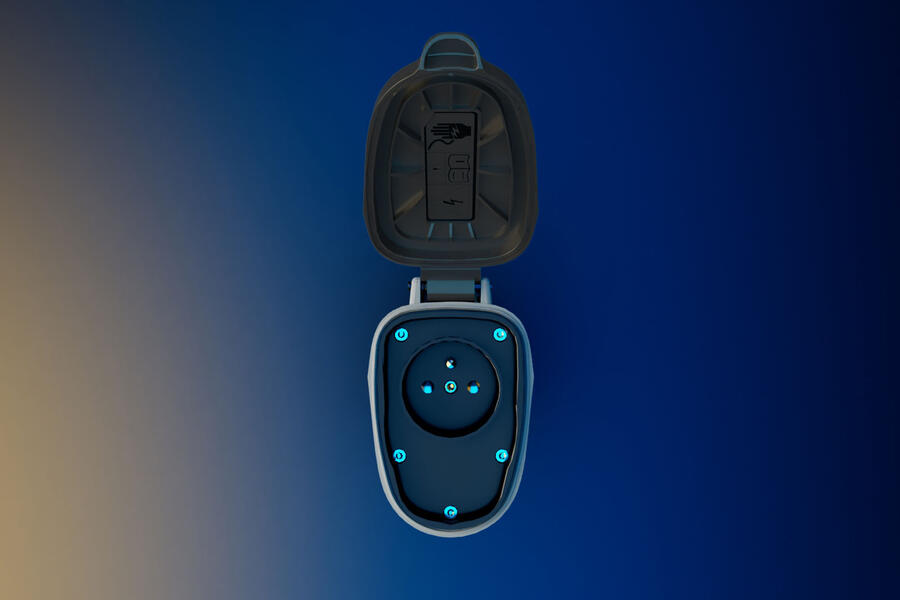 Cars will be delivered with a wallbox that is only compatible with the 5 EV, and customers will enter a contract with The Mobility House should they want to use V2G charging. The wallbox will use a standard-issue CCS2 adaptor.
Thoral added: "We will have a global contract for the customer where we will manage to monetise the V2G abilities of the car and the charger, so we will enable flexibility in pricing to ensure the best tariff."
Renault could not provide information as to how much the charging tariff would be as part of the contract, however confirmed it would be specific to each country the car is sold in.
Targeting "more constrained" customers, it was also confirmed that the system has been equipped as A/C so that it is in financial reach of the majority of customers, with the A/C wallbox "in the same price range as other A/C stations, none (of which are) bi-directional". 
When asked about how this will affect battery degradation, Zero Emission projects Director Eric Blanchard said: "We consider (degradation) based on our experience of battery-electric vehicles. We started decades ago and we have a lot of data, therefore we know how our customers are using battery packs. 
"Based on that, we include this (charging and recharging) cycle into the durability of the battery pack and we will pose to our customers the same (battery) guarantee without V2G."
https://www.autocar.co.uk/car-news/new-c...enault-evs