02-18-2023, 07:46 PM
Volkswagen Golf to be reborn as £20,000 EV alongside hot GTI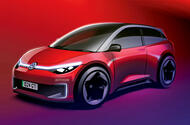 The redesigned ID 2 is now a 4250mm-long hatch with Golf-level space
Entry-level Volkswagen ID 2 completely redesigned as compact hatch and tipped to take Golf name – and a GTI is on the cards
Volkswagen has gone back to the drawing board for its long-awaited ID 2 urban EV, providing its smallest electric car with a completely new exterior and interior that are set to be previewed on a new concept car in March. 
Scheduled to go on sale in 2025 at a targeted base price of €22,500 (£20,135) in today's money, the compact five-seater is being lined up to get the Golf name, according to Wolfsburg insiders. 
Autocar sources have also confirmed that the Volkswagen ID 2 will be the first VW based on the MEB-Plus platform – an updated version of today's widely used MEB electric car structure that features new LFP (lithium iron phosphate) prismatic battery cells and charging speeds of up to 200kW, among other developments. 
Nothing is official at this stage, but Autocar has been told that a number of different naming combinations for the production version of the ID 2 have been proposed in internal meetings in recent months, including the ID Golf nomenclature first alluded to by Volkswagen CEO Thomas Schäfer in an interview with Autocar in October 2022. 
At the time, Schäfer, who took control of Volkswagen in July after his predecessor, Ralf Brandstätter, was appointed to head up the company's Chinese operations, said: "The Golf name has huge value. The recognition it receives at [customer] clinics – people absolutely understand what we are talking about. So to change the name to something completely different doesn't make sense."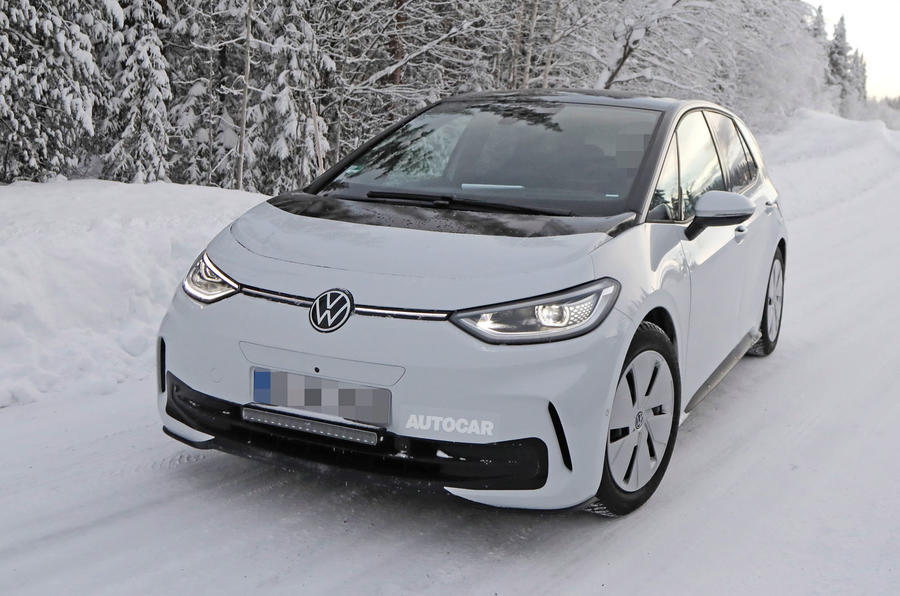 The initial suggestions were that the Golf name may be reserved for a facelifted version of the Volkswagen ID 3. However, this is denied by Autocar sources, who say "the true value of the Volkswagen Golf lies in a car the size of the ID 2".
In place of the controversial crossover design previewed by the VW ID Life concept at the 2020 Munich motor show, the heavily revised VW ID 2 is set to receive a more conventional hatchback shape developed by a team of designers under the guidance of Volkswagen's new design boss, Andreas Mindt. 
The move comes after what has been described to Autocar as a "less than lukewarm" reception to the original crossover design – developed by Mindt's predecessor, Jozef Kaban – by Schäfer and Volkswagen's new management team.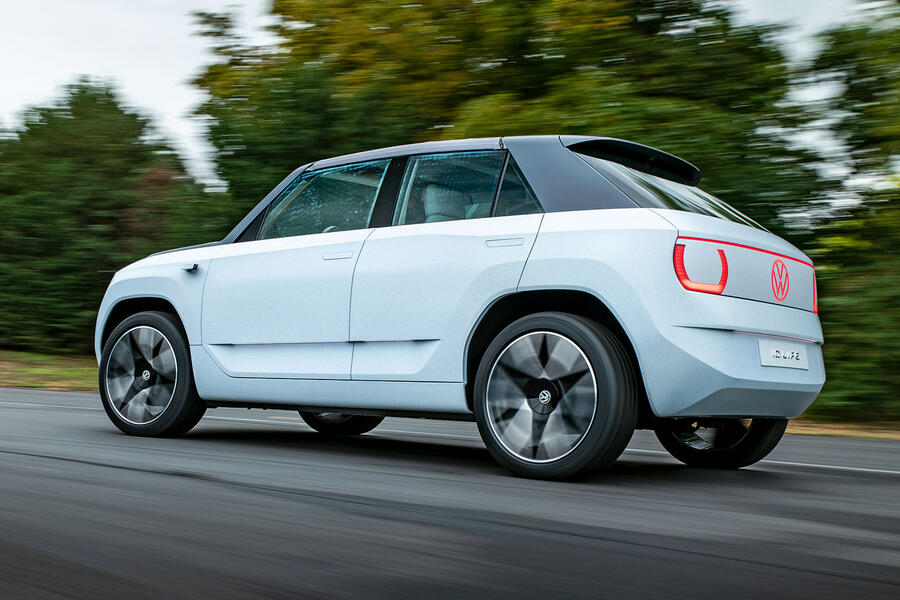 After much internal debate over the original design of the upcoming price-leading EV, Kaban was asked to step aside. He had been Volkswagen's design boss since 2020 and has now become the firm's new creative art director. 
The decision to provide the new car with a hatchback shape comes after Cupra revealed that the ID 2's sibling model, the Urban Rebel, will receive a similar styling treatment. 
The two models are due to be produced at Seat's Martorell factory near Barcelona as indirect replacements for the Volkswagen Up and Seat Mii. A similarly conceived model from Skoda atop the same architecture is also planned to arrive at a later date.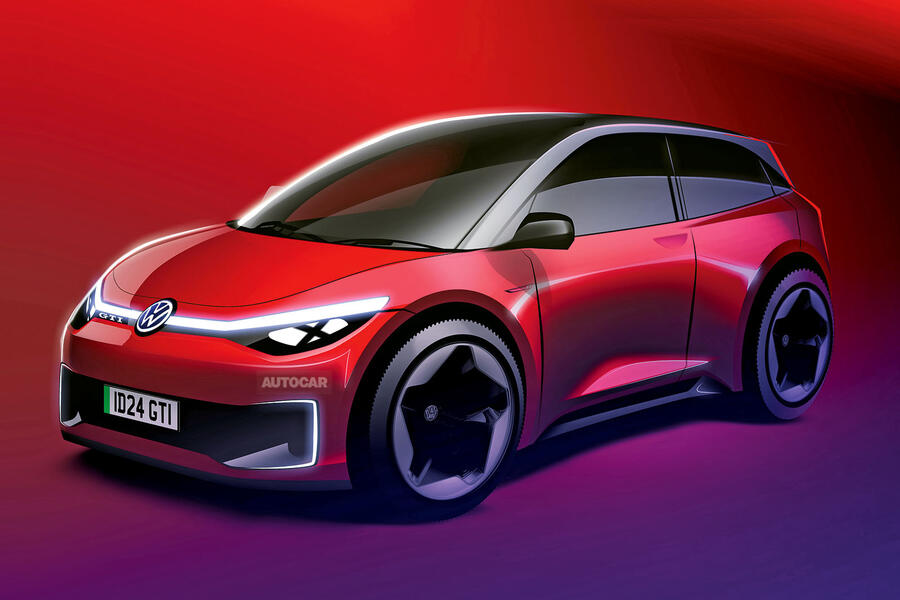 Those privy to the early proposals of the redesigned ID 2 say it sits halfway between the existing internal combustion-engined Volkswagen Polo and Golf in terms of exterior dimensions, with a length put at "around 4250mm". 
With a relatively short bonnet and flat floor, it is claimed to offer "the sort of interior space of models typically one segment higher". Strong links to the fourth-generation Golf are made by Volkswagen insiders in reference to the new model. 
One source told Autocar: "We have great tradition and product strength in this segment. It is not a whole new beginning but a logical continuation of what Volkswagen has excelled at in the past, albeit with electric drive." 
At this early stage, the ID 2 is set to be offered in single-motor, front-wheel-drive form only. However, Volkswagen sources contacted by Autocar confirm the MEB-Plus platform will support dual-motor, four wheel-drive models and say such a configuration cannot be ruled out in the future. 
"It will be relatively lightweight by electric car standards, somewhere between 1600kg and 1700kg," Autocar has been told. In a further significant move, Schäfer has also given the nod for a return of the GTI badge. It is set to replace the GTX model name first introduced on the Volkswagen ID 4 in 2020, paving the way for the first fully electric Volkswagen Golf GTI. 
"The GTX is dead," a senior source revealed to Autocar. "A decision has already been made to replace it with the traditional GTI name and it is being considered for the ID 2." 
The combination of front-wheel-drive and the GTI name references a lineage that harks back to the original Golf GTI, introduced in 1976. Although a final decision on whether it will be applied to the production version of the ID 2 has not yet been made, suggestions are that a further concept of the new electric model featuring characteristic GTI styling cues could be revealed at the annual Wörthersee GTI fan meet in Austria in May or, alternatively, the ID fan meet in Locarno, Switzerland, in September. 
Cupra's unveiling of the Urban Rebel in 2022 provides solid clues to the approach Volkswagen is set to take with an electric Golf GTI. Fitted with a front-mounted electric motor, the most powerful version of the new entry-level Cupra model is claimed to deliver 223bhp and achieve 0-62mph in 6.9sec. A similar drivetrain is expected for its Volkswagen sibling model.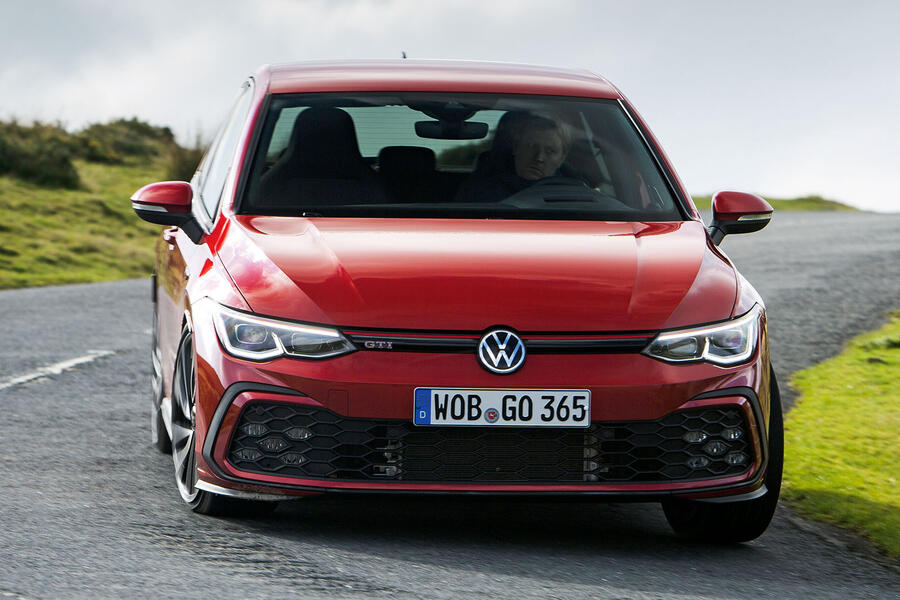 By comparison, today's petrol Golf GTI is fitted with a turbocharged 2.0-litre fourcylinder petrol engine with 245bhp and has a 0-62mph time of 6.2sec. 
Along with its new hatchback bodystyle, the reborn ID 2 also adopts a new-look interior with seating for up to five in a cabin claimed to offer similar space to today's MQB-platform-based Golf. 
Additional changes centre on the MIB infotainment system. They include the provision for a rotary controller within a heavily revised centre console – a development that will initially appear on the third-generation Volkswagen Tiguan, which is due to be unveiled later this year. 
The rotary controller, a first for a Volkswagen, is intended to supplement the touchscreen controls fitted to current Volkswagen models. It is designed to replace the slider mechanism first introduced on the ID 3 in 2020. 
The sweeping changes made to the ID 2 are part of a "comprehensive reset" for the Volkswagen brand and its ID electric car strategy under Schäfer.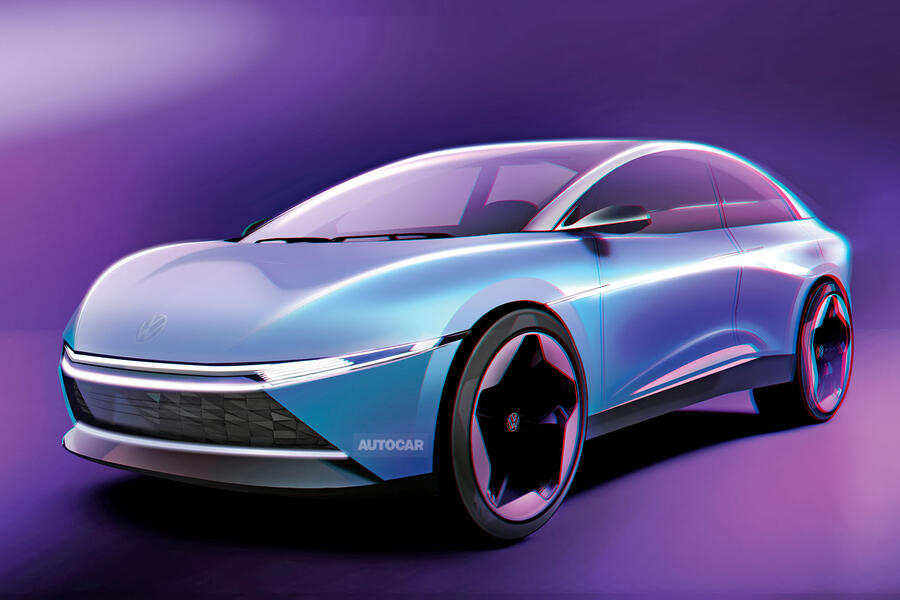 Together with the baby EV's redesign, the new Volkswagen CEO has also ordered a thorough reworking of the company's Project Trinity, a new showcase model whose development began under the leadership of Volkswagen's former CEO, Herbert Diess. 
Schäfer is understood to have had reservations about the Project Trinity's liftback-style saloon design and Volkswagen designers are now working to establish it as a crossover-style model in the mould of the Tesla Model Y. The changes to the ID 2 and Project Trinity come as Schäfer – who headed up Volkswagen's South African operations before becoming chairman of Skoda prior to being appointed CEO at Volkswagen – instigates a more product-driven business culture at Volkswagen than his predecessor Diess, who was known for his focus on costcutting and profitability. 
"It's a balance but, in the end, it is the product that we are judged upon," a source revealed to Autocar. "With the changes taking place, we want to get back to a position of strength with new cars reflecting traditional Volkswagen qualities and with names that will be familiar to long-time customers and other new car buyers alike." 
Earlier speculation that Volkswagen was preparing to produce the ID 2 in China, at a factory operated with joint-venture partner JAC, has been dismissed by the head of the company's Chinese operations, Brandstätter. 
Speaking to Chinese media, he said: "Volkswagen plans to launch the ID 7 saloon in China, as well as a new model below the ID 4… It won't be the ID 2."
Why ex-Bentley designer is designing new entry-level VW EV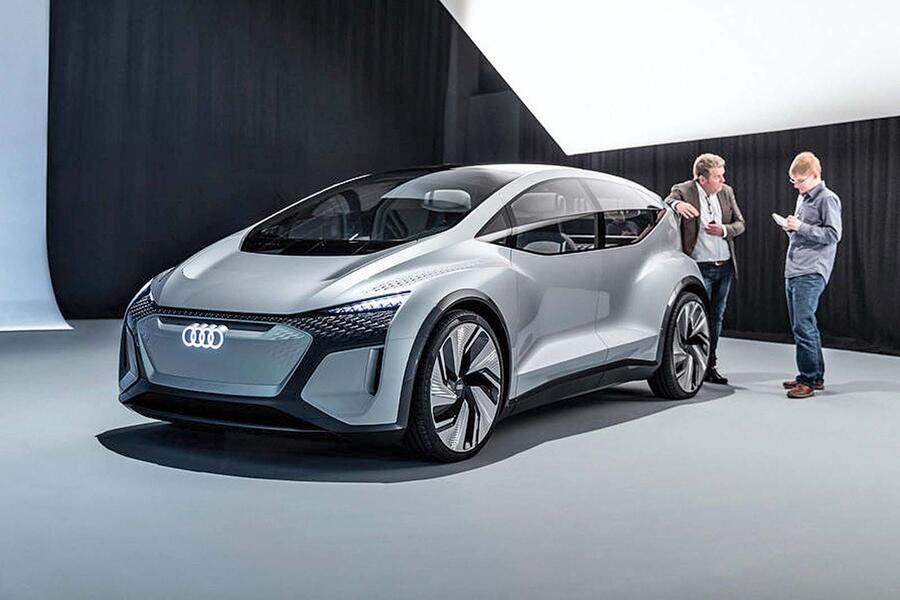 Newly appointed VW design chief Andreas Mindt has form when it comes to designing innovatively packaged hatchbacks atop the MEB platform.
Before his stint at Bentley, he was chief designer at Audi, where one of his final sign-offs was the future-looking AI:ME concept, a Volkswagen ID 3 equivalent devised primarily for carsharing services. 
"Urban cars all look like telephone boxes, and we didn't want a machine like that," he told Autocar at its unveiling, hinting at an affinity for individuality that is likely to carry through to the ID 2.
https://www.autocar.co.uk/car-news/new-c...de-hot-gti