05-17-2023, 03:06 AM
Volkswagen Group 'quite confident' it can deliver £22k electric cars
Volkswagen ID2all concept previews a €25,000 EV, and a cheaper ID 1 is also in the works
In-house battery development and manufacturing, plus economies of scale, will be key to cutting costs
The Volkswagen Group is "quite confident" that it can deliver €25,000 (£22,000) electric cars from the Skoda and Volkswagen brands, chief financial officer Arno Antlitz has said.
Volkswagen revealed the ID 2all concept in March, previewing a Polo-size EV that targets an entry price of around £22,000. This is significantly cheaper than any mainstream EV currently on the market, the UK's cheapest EV (excluding the Citroën Ami quadricycle) being the £26,995 MG 4 EV.
Volkswagen also announced that it's working "full steam ahead" on a sub-€20,000 (£17,000) entry-level electric model, expected to be named the ID 1.
Skoda is set to copy each model in crossover form, targeting the same price points.
Asked at the Financial Times Future of the Car summit whether these prices were still possible and whether the cars could be built profitably, Antlitz said: "For the time being, we're quite confident that we can achieve that price point. 
"There's a lot of innovations coming in the technical side. This car will have the first in-house battery cells from our Valencia plant. We're just ramping up; we will have much more scale by then.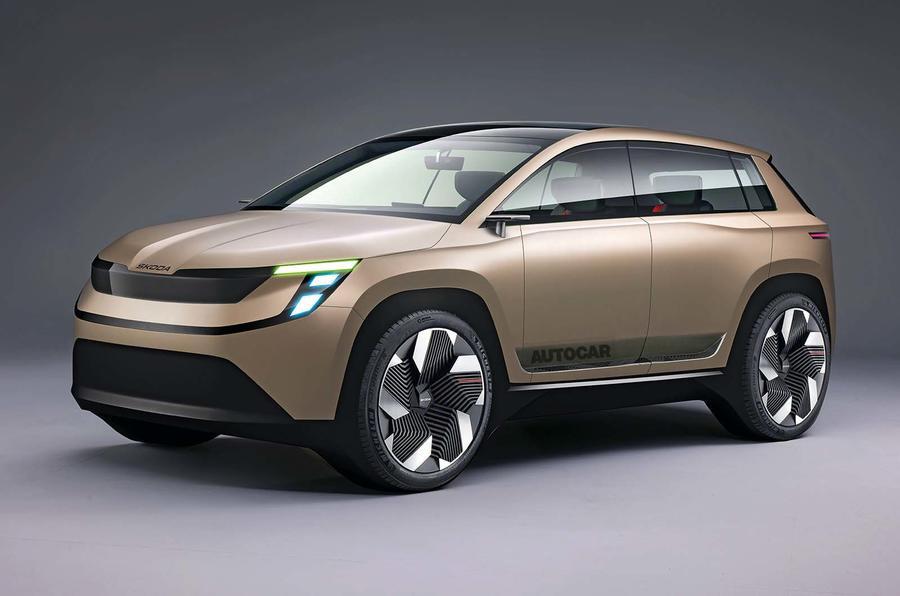 "[We have also seen a slight] improvement or relief on the raw material cost. Look at lithium: it came down. Nickel came down. So from this perspective, we're quite confident that we can achieve that €25,000 target and at the same time have a decent margin."
Antlitz hinted that the Volkswagen Group's ownership of battery designs and manufacturing would be critical, saying that it would be a "decisive factor" in terms of battery availability and cost.
Volkswagen brand boss Thomas Schäfer previously told Autocar that the economies of scale planned – with the new MEB Entry platform spawning more affordable EVs from Cupra as well as Volkswagen and Skoda – would further help to cut costs.
He said: "Now we can do a lot in terms of economies of scale. Within our volume brand group, we're producing four vehicles along with Cupra and Skoda. That volume will help us to bring prices down to be competitive and also still make money."
The Volkswagen Group will face stiff competition in the EV market over the coming years, with Renault Group CEO Luca de Meo having yesterday announced plans for a sub-£20,000 model.
"It's one of the things that will enable democratisation of EVs that will potentially boost volume," he said.
READ MORE
Entry-level Skoda EV is urban SUV with £22,000 target price
Renault working on sub-£20,000 EV to rival VW ID 1
£22,000 Volkswagen ID 2 gives blueprint for cheap electric cars (Autocar Business subscription required)
https://www.autocar.co.uk/car-news/new-c...ctric-cars