03-19-2023, 03:14 PM
Volkswagen confirms £17,000 ID 1 as entry-level EV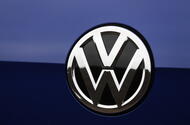 Small EV will be based on an unknown platform and be similar in size to current Polo
Volkswagen is working "full steam ahead" on a sub-£17,000 electric 'ID 1' that is set to launch around 2027 and will sit underneath the new ID 2all, although brand boss Thomas Schäfer has admitted that achieving the target price is proving a major challenge.
The new entry-level Volkswagen will be the smallest model in the brand's line-up of bespoke electric cars, and is set to use a new platform that will be developed by the Volkswagen Group, in a project being headed up by Skoda. 
Meanwhile, the recently-revealed ID 2all, a yet-to-be-revealed Volkswagen crossover, the Cupra Urban Rebel and an entry-level Skoda crossover will all be based on Volkswagen's MEB Entry platform. When that ptoject was launched, the goal was to produce a car that cost leass than €20,000 (£17,000), although that target price has since risen to €25,000 (£22,000).
The front-drive MEB Entry platform will allow for more cost-effective lithium-iron-phosphate batteries, and the economies of scale planned should help to substantially reduce costs. Schäfer said that Volkswagen had several teams working on how to make an even cheaper EV, with a major focus likely to be on the economies of scale the VW Group can achieve. 
READ MORE: New sub-£22,500 Volkswagen ID 2all concept revealed 
Schäfer admitted that "it's not an easy game at all" to produce an electric vehicle that can be sold profitably for £17,000. He added: "Now we can do a lot in terms of economies of scale. Within our volume brand group, we're producing four vehicles along with Cupra and Skoda. That volume will help us to bring prices down to be competitive and also still make money."
Speaking about the future model, Schäfer confirmed that "we're also working on a vehicle below €20,000 that will be even a bigger challenge. It's part of our DNA where Volkswagen has also a commitment that we all have to embrace and we're working on at full steam ahead. In the next couple of months we will be reporting on this."
The new 'ID 1' will be broadly similar in size to the combustion-engined Polo and could potentially take that nameplate, in the same way that Volkswagen is planning to use the Golf and Tiguan monikers for future EVs. Schäfer said: "The Polo is very successful and one of our icons, and we're going to use that vehicle concept in the future as well. Whether we use the same name of the vehicle we don't know yet. We're currently working on those iconic names into the future to make sense of the product line-up."
Schäfer added that the firm was looking at 'hybrid' nameplates, which suggested that the model could be branded as the ID Polo.
The machine would likely share some of the powertrain and battery technology with the ID 2all that will sit on the MEB Entry platform. That model has a 231bhp front-mounted motor, with a choice of 38 and 56kWh batteries. To achieve that £17,000 target price, it would likely use the smaller battery which features more affordable lithium iron phosphate technology.
Schäfter said that new machine won't be built alongside the MEB Entry models in Spain, and that a production location had not been confirmed. He did note that it could be hard to produce the machine to meet the target price in Europe. One option could be to look into production in a country such as India where Skoda, which is leading the group's efforts in the region, has a major focus.
https://www.autocar.co.uk/car-news/new-c...y-level-ev