04-24-2022, 01:16 PM
What are the post-Covid implications for company car fleets?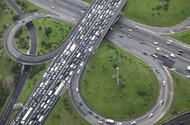 With the tightest restrictions now behind us, what does the industry see as the lasting legacy of the pandemic?
The onset of societal restrictions in March 2020 forced businesses to make drastic changes quickly, adapting to remote working and 'meeting' online.
Paul Hollick, chair of the Association of Fleet Professionals, says this demonstrated the benefits of being agile, even when it involves root-and-branch disruption.
"It might sound counterintuitive, but the pandemic has actually served to bring about what you might describe as a new level of freedom to fleet management," he said. 
"Fleet managers are being more forward-thinking post-pandemic. Many are planning to speed up their electrification programmes, while others are being highly progressive when it comes to introducing flexible mobility. Relatively radical ideas are much more likely to be embraced."
Digitalisation is vital 
Get used to remote working. Despite beginning as a temporary measure, the latest Office for National Statistics data suggests a third of all employees are expecting to spend most or all of their time working from home in future, which also means fleet managers will get less contact with their cars. 
Fleetcheck managing director Paul Golding warned that this shifts responsibility for legally required safety checks onto drivers and that compliance has been a catalyst for further digitalisation.
"We've seen rapid growth in our app-based software designed to aid drivers through these checks and audit their completion. Also, there's increasing demand from fleet operators working from home to access information remotely, including data such as these safety checks alongside essential tasks such as driving licence checks," he explained.
Business travel has passed its peak
Changing travel patterns have also affected vehicle demand. The British Vehicle Rental and Leasing Association (BVRLA), whose members fund one in ten UK cars, vans and trucks, reported a 2.0% reduction in its business contract hire car fleet during the 2021/22 financial year. Reduced mileage and new tax incentives mean one third of its members' order banks were plug-in hybrids or battery electric.
The association's chief executive, Gerry Keaney, doesn't see that trend reversing. "While leisure mileage is returning to pre-pandemic levels, it's very possible that business mileage will not return to those levels across the board," he said.
"Even though mileage is up year on year as the nation has emerged from tighter restrictions, with more people able to work from home, employer policies limiting off-site visits and many meetings taking place virtually, fleet operators may see that vehicles are ultimately being used less. 
"This may make alternative schemes, such as using car clubs or pool cars, appealing options. These require more attention and support from government, though, as the current incentives are being targeted elsewhere."
Fleets expect flexibility
Lockdowns left many businesses with lease contracts on idle cars and employees handing keys back to avoid paying tax on something they couldn't drive.
Simon Down, associate director at Deloitte, said this has given operators a chance to rethink how vehicles are funded, with a greater appetite for short-term, flexible solutions and smaller fleets.
"The past two years have seen a significant rise in the number of businesses implementing and operating salary sacrifice for electric vehicles. This can offer a new benefit to employees that enables them to access a BEV at a lower cost than if they were a retail customer," he said.
"Introducing a new benefit like this can give HR teams the opportunity to deliver a new and engaging benefit offering [with] the bonus of contributing to wider carbon-reduction initiatives and help businesses deliver on their net-zero ambitions." 
Tony Greenidge, CEO of IAM Roadsmart, is concerned that some of that flexibility has been taken up by employees using their own for work, and that this also has implications for operators.
He said: "Not all companies fully understand that their duty of care extends to all employees who drive on behalf of the business, irrespective of who owns or manages the vehicle."
Some workloads have increased
Not all business travel has declined. Greenidge adds that Department for Transport statistics show a 10% increase in van traffic on weekdays and 25% on weekends as consumers have got used to home deliveries. The potential for burnout can't go unchecked. 
"Drivers working in these sectors will be facing immense pressure, especially during the peak festive season, and managers must remember that the resulting stress and fatigue can have a huge impact on drivers' wellbeing," he said.
"Managers must acknowledge these factors and ensure that drivers' hours and workloads are reasonable, allow for adequate breaks, and not place undue pressure on drivers to take on additional work or to be contactable out of hours."
https://www.autocar.co.uk/car-news/advic...car-fleets